Launched in February 2017, Ritorno London is an elegant, premium lounge bar and Italian Kitchen. Ritorno brings an authentic Italian aperitivo experience from the sophisticated streets of Milan, to the fashionable streets of Chelsea. The 80-cover lounge bar provides a destination for the well-heeled to enjoy the art of aperitivo with cocktails and fine wines, complemented by mouthwatering morsels of the very best Italian produce.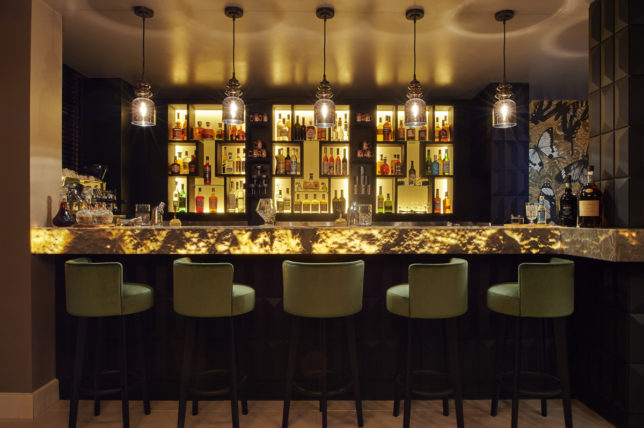 Head Barman, Paolo Viola (formerly of Rivoli Bar at The Ritz) and Chef Filippo Salzano have collaborated to create a unique cocktail and food pairing experience using ingredients inspired by and sourced from across the Italian peninsula and surrounding islands. Ritorno aims to harness and enrich London's world-renowned mixology expertise with Italy's finest artisanal and rare produce, amalgamating it with the Italian aperitivo concept, which for the Italians, is a social experience and an excuse to enjoy the finest flavours with loved ones.
Ritorno's cocktails are divided into four distinct areas: Regional Specialities, Bollicine (meaning bubbly), Ritorno Classics and Ritorno Specials. Ritorno's Regional Specialities are each inspired by the descriptive words of their native poets and lyricists. Paolo and his team have used high quality, craft and traditionally made ingredients to develop this into a unique cocktail experience intended to stimulate the senses of their guests. A perfect example of this is the Mule – a cocktail named as Milan's drink of the moment, and at Ritorno this light and refreshing vodka based drink is given a makeover with homemade clementine and cinnamon syrup, Campari bitter and ginger beer.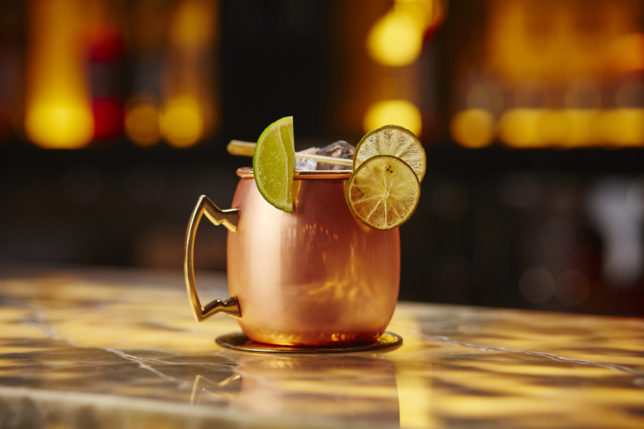 One of our favourites is the Perla, a Bollicine cocktail which extravagantly combines silver pearl powder and organic rose-petal and orange liquors topped with Franciacorta Rosè. Inspired by the Belle Epoque era when the wealthy demonstrated their love with the gift of giving a pearl, this silky yet fresh-fruity combination is a delight for the senses as tiny pearlescent bubbles ascend and burst releasing a floral perfume.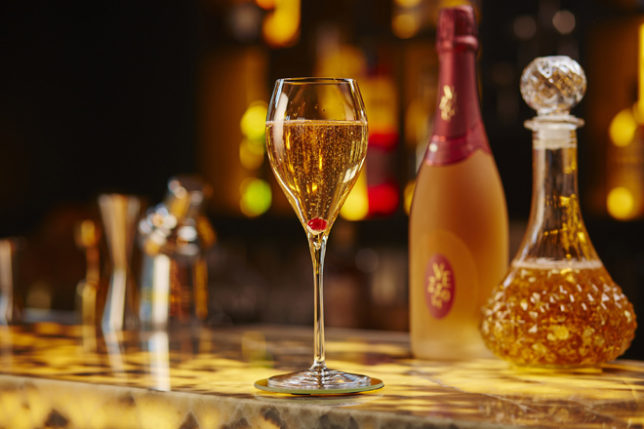 Another favourite is the Lady Giulia – a blend of Sabatini Italian London Dry Gin and Raspberry flavoured Shrub (an Oriental sweetened vinegar-based syrup) topped with Prosecco. The cocktail is finished with a green tea and mint air, which cuts through the sweet and light vinegary aftertaste with a kick of freshness. Every Ritorno cocktail provides an immersive sensory experience with scent, style, taste and service all carefully considered and different for each cocktail.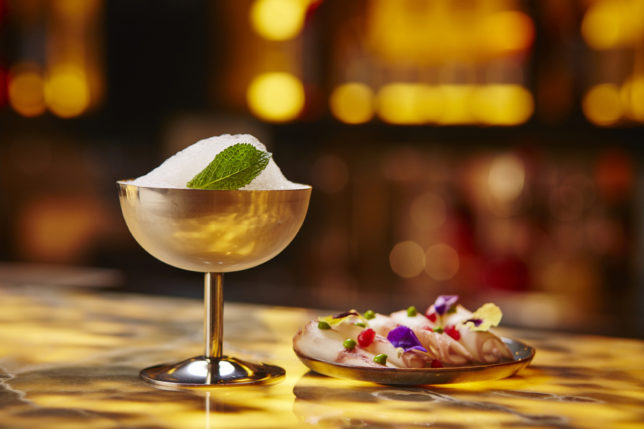 The food offering at Ritorno is just as considered with over 40 small plates on the menu created using the highest quality and freshest produce. All bread and pastas are made daily in-house with organic, natural flours and even the mozzarella is made using the authentic Italian method but here in the UK to ensure it's as fresh as possible. Classic aperitivo dishes include Tagliolini di Ragù e Polpettine di Fassona, Guancia di Manzo con Polenta Morbida and the delectable homemade Passatelli pasta.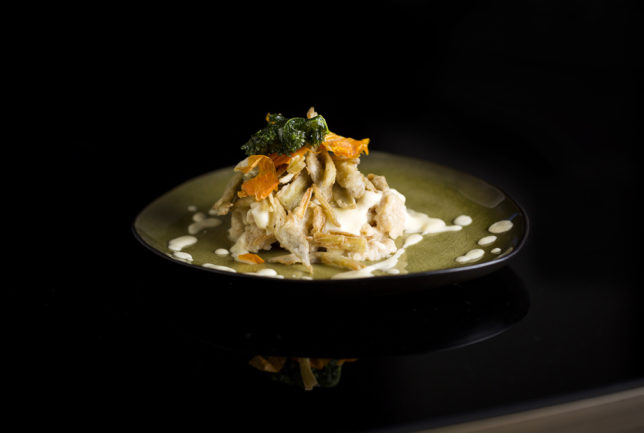 Inspired by mid-century modern Italian design, Ritorno's intimate interior has been carefully curated by Milanese interior designer Ingrid Nardilli. Hand-selected original 1950s and 60s pieces such as a large Sputnik lamp, original appliques and Murano glass are combined with bespoke decorations to create a sophisticated mix-and-match style. Iconic features include luxury Venetian brand Rubelli's remarkable butterfly wall-covering from Wall&Deco and a sumptuous table inlaid with varying shades of shining silk velvets from the collection of Dedar, providing a focal point for Ritorno's 12-capacity subterranean private dining space; perfect for private gatherings, celebrations and tasting experiences.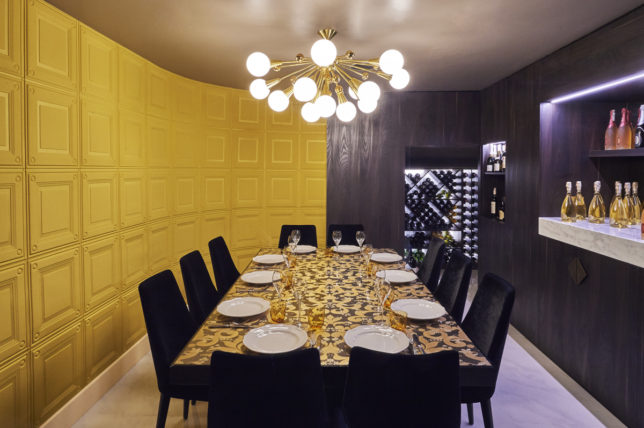 This week, the elegant Chelsea hot-spot is celebrating the Chelsea Flower Show with a series of floral-themed experiences including a Botanical Brunch and Floral Jewellery Workshop and an elaborate floral installation created by award-winning floral designer Ricky Paul Flowers on Ritorno's outdoor terrace.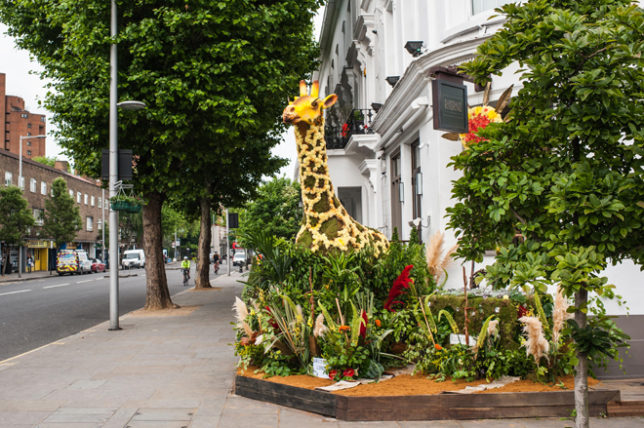 The spectacular floral display features a magnificent 3.5 metre giraffe, made of around 3000 flowers including a mixture of carnations, chrysanthemums, succulents, protea, bottlebrush and selection of grasses, transporting guests to stunning Serengeti escape which challenges the conventions with Ricky's flamboyant and elaborate sculptural florals inspired by Chelsea in Bloom 2017 'Floral Safari' theme.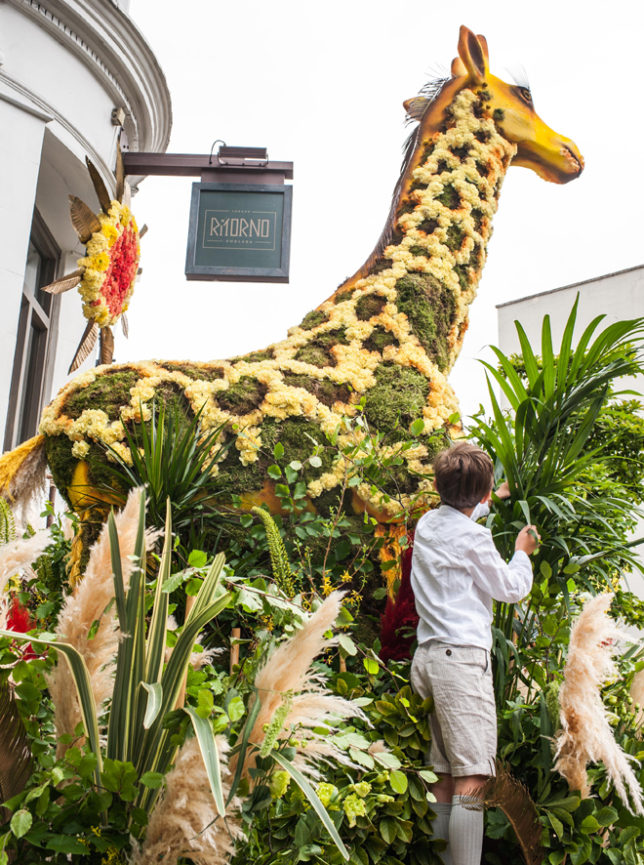 Celebrating summer and the classic aperitivo cocktail, Grand Central Italia, is the new series of alfresco cocktails created by Ritorno head barman Paolo Viola with one of Italy's finest aperitivo wines, Cocchi. Inspired by Italy's major train stations and the neighbouring botanical gardens, from Modena's wild roses to Palermo's Sicilian Zagara flowers, guests can take a virtual sensory tour of each region's classic aperitivo cocktails, glass in hand, without leaving Chelsea.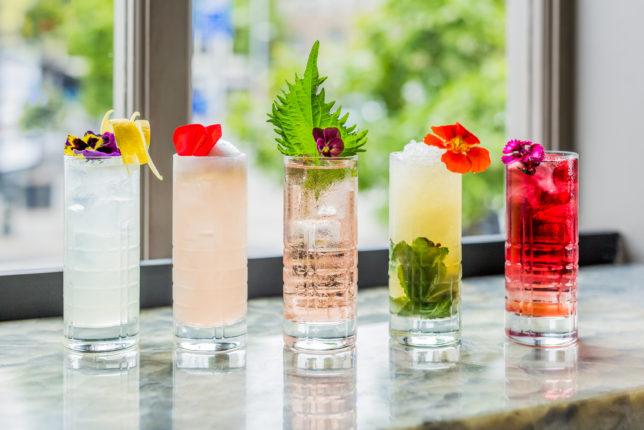 The Grand Central Italia will be available from 22 May to 30 September 2017 priced at £13.00.
Ritorno London
442 King's Road, London SW10 0LQ
020 3301 6333
www.ritorno.co.uk
@ritornolondon