Riut, the UK backpack startup and Kickstarter success, has launched its latest bag – the new RiutBag X25 – a two-in-one backpack that is perfect for day-to-day use but extends out for longer-term travel use when needed. The 15" laptop backpack expands from a 10 litre to 25 litre space in just seconds, making the X25 perfect for those of us short on space at home – or who simply don't want various backpacks, hold-alls or suitcases lying around gathering dust when not in use!
Like all RiutBags, the X25 is a 'backwards backpack', meaning the zips nestle on the inside, against the wearer's back, making them tamper proof and vastly more secure than traditional backpacks. To this it adds state-of-the-art design that means it can be made 2.5x larger in just a few seconds, and packed back down again just as quickly.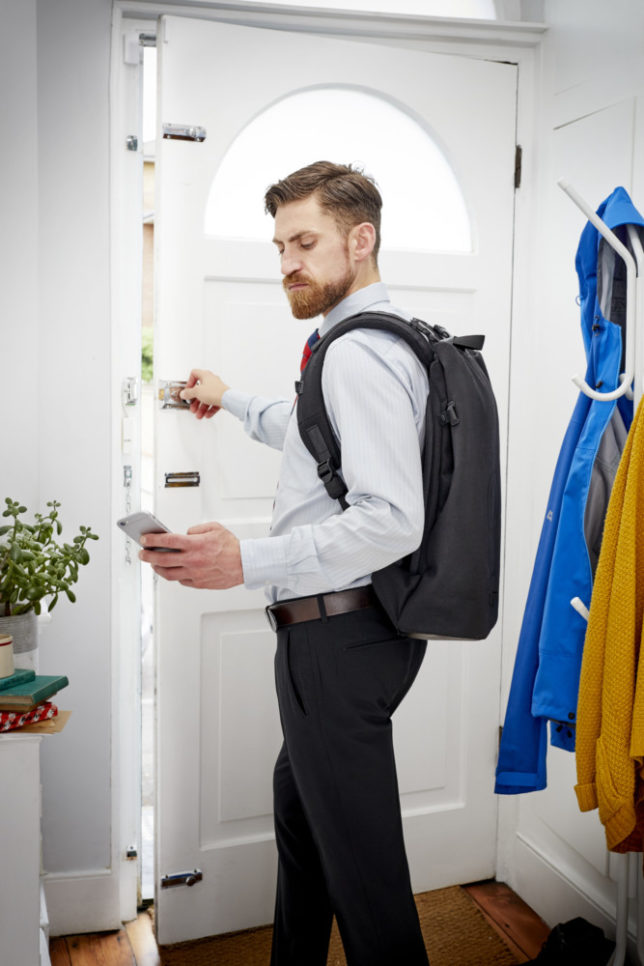 Commuting with a laptop or travelling light? Wear it in its compact mode. Heading to the office with just wallet, phone and keys but coming back laden with paperwork? Go compact and return expanded. Travelling for a couple weeks' break? Expand it to its full 25L capacity and it will provide more than enough room for your holiday wardrobe whilst still complying to size regulations for budget airline carry-on and most other airlines.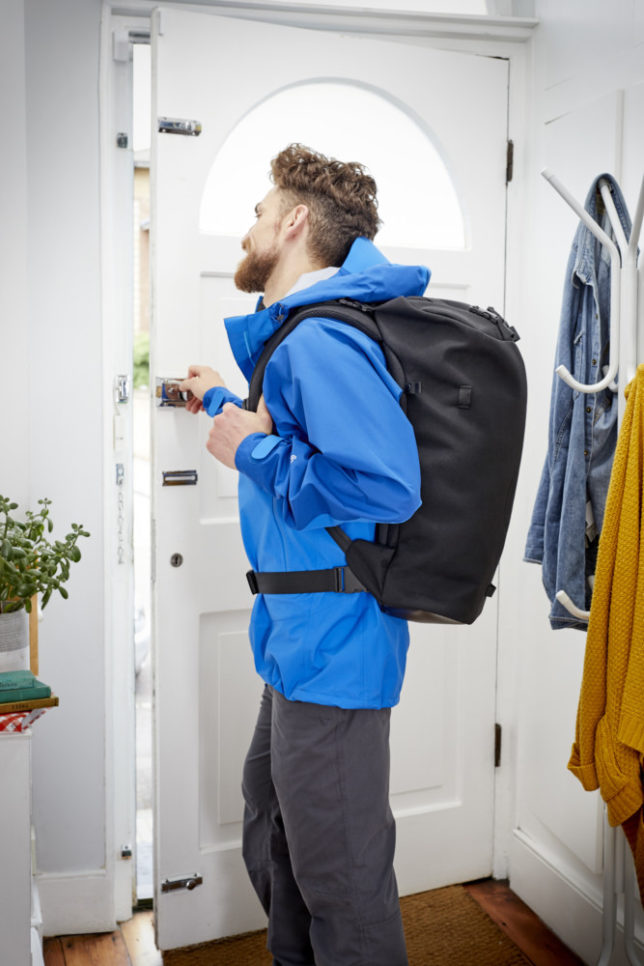 Says Sarah Giblin, founder of Riut, and RiutBag designer: "I ask my 10,000 RiutBag users for direct feedback on my designs, what they need and how they travel. With that data I constantly rebuild RiutBags for real travellers. The X25 is my first convertible backpack. The folding technique took 7 months to prototype and simply isn't possible on the conventional backpack design.
"Having the zips at the back is core to all my designs because it makes sense for city travellers in the modern world. Thanks to the growing Riut community using RiutBags and giving feedback in the 3 years since the first prototype and Kickstarter campaign, the backwards design is solving new problems, creating new design possibilities. The result is the most functional, secure backpack for people travelling – on the bus, tube, plane or by foot – to date."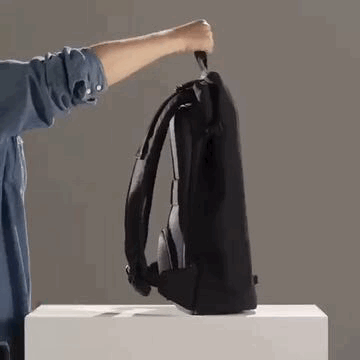 The new model is the first modular RiutBag. It is designed to allow you to add on a specially designed attachable waist strap (bought separately at www.riut.co.uk), a great option especially for cyclists in compact mode or global travellers in expanded mode. Like all RiutBags, the X25 is machine washable at 40 degrees centigrade so it can be your daily commuting workhorse and given a quick refresh if needed before going away on business or holiday. Sarah Giblin stands against in-built obsolescence. RiutBag is built with hard wearing, washable materials like waterproof 1000D Cordura for the long term.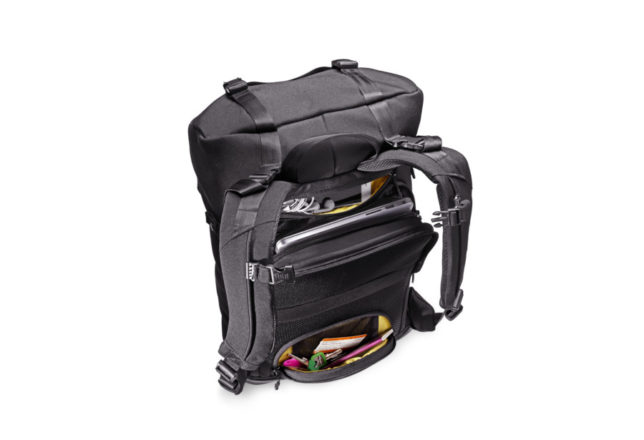 RiutBag X25 is also the first model to feature a new mesh divider so it can be opened out suitcase style, especially handy when needing to search through contents at the airport to find one specific thing. It is bright yellow inside to let you travel discreet and smart but benefit from a bright glow inside – it'll help you find your belongings quickly, plus brighten up your day!
Finally, following user feedback the laptop holder has increased in size (accepting up to 39cm length x 26cm width) and the straps have been completely redesigned to fit a much wider range of body sizes more comfortably. For the first time, the laptop compartment is fully zipped shut with two compartments within to hold a laptop and a tablet or A4 documents straight.
The RiutBag X25 costs £149 and is available exclusively at www.riutbag.co.uk