Located in the same building as the Greenwich Picture House, Rivington Greenwich is an authentic local neighbourhood family restaurant set over two storeys, with a loft-style dining room and a relaxed eating counter, a mezzanine seating 45 people for private parties and a 25-seat terrace, it's decorated in an understated but classic style. The Sunday Roast is a particular favourite with the local residents of Greenwich but looks so tasty we would make the effort to travel here for this hearty weekend treat.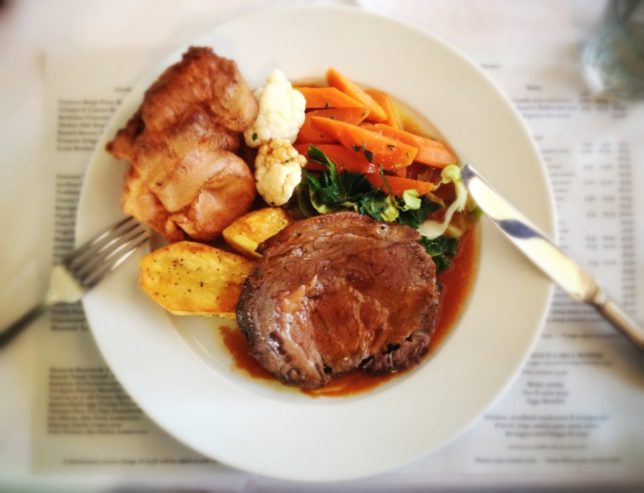 Rivington Greenwich is a short walk from Greenwich University, the Cutty Sark and Royal Maritime Museum. With whitewashed walls, stripped wood floors and tables dressed with white linen, the dining room is the perfect stage on which Head Chef Marius Dima delivers a menu with an emphasis on simple, British dishes cooked with ingredients from small, bespoke suppliers.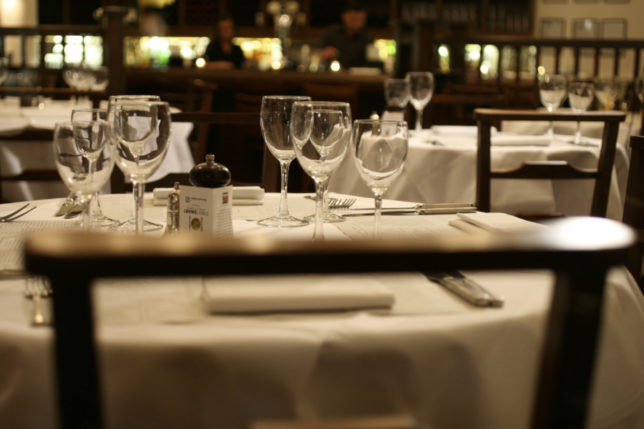 As well as the main dining area, there is a more relaxed area at the entrance for cocktails and snacks such as sticky pig ribs, Scotch egg, caper mayonnaise and homemade fish fingers, tartare sauce all to be found in the "Snacks" section of the menu. The Rivington Greenwich bar spans the whole width of the room so there's plenty of room to pull up a stool and enjoy a tasty tipple.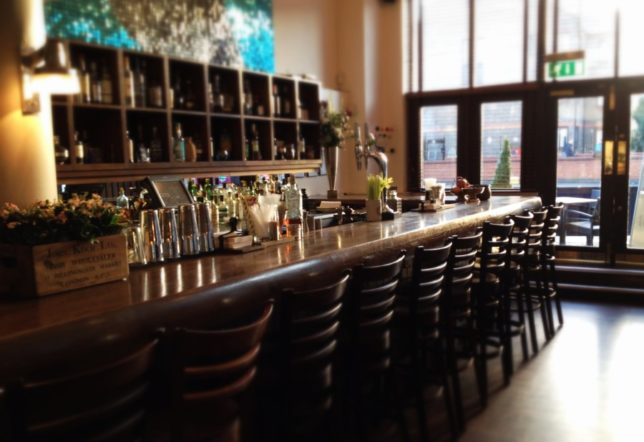 The gin menu at Rivington Greenwich is worth a mention as well, with 130 different brands listed, the possibilities for different G&Ts are endless. Rivington Greenwich sources its food responsibly from the British Isles so you can have a clear conscience as you dine on quality ingredients prepared with classic culinary techniques.
To start we had Dressed Cornish crab with toast, mayonnaise, grated egg white & yolk and Prawns & Squid with seared Atlantic prawns, squid & chilli jam which were two delightful seafood starters to kick things off. We hear that Rivington Greenwich's scallops are also an excellent choice if you enjoy seafood.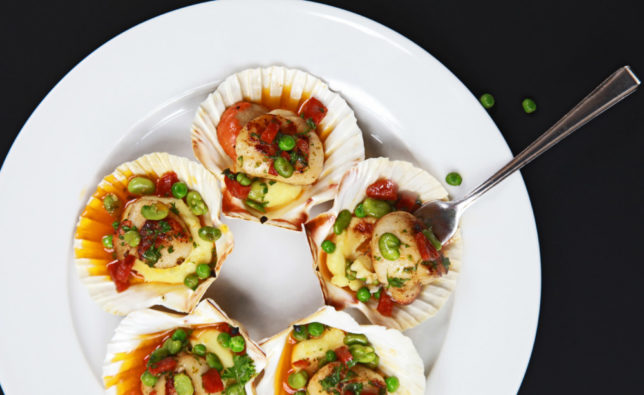 For the main I had Rivington Greenwich's delicious Lamb Henry sourced from the Elwy Valley, served with mashed neeps and curly kale whilst my dining companion enjoyed the Duck Breast was also a joy to the palate – pan fried and served with celeriac mash and seasonal winter vegetables. Simpler fare include the quintessentially British dish of Fish & Chips – at Rivington Greenwich the traditional battered haddock is served with chips, mushy peas & tartare sauce.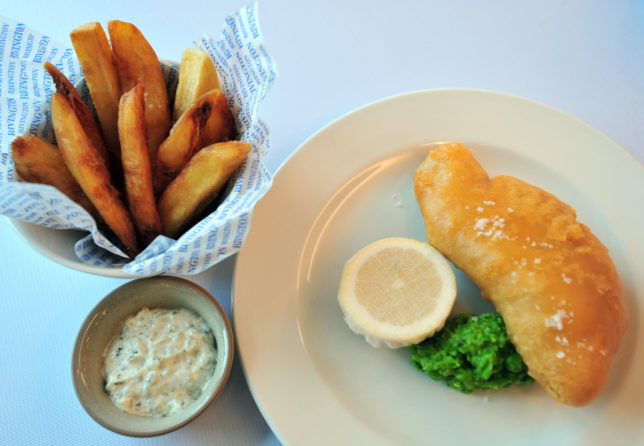 To finish my dining companion found enough room for a cracking passion fruit crème brûlée. I thoroughly enjoyed that British classic of Sticky Toffee Pudding which was simple yet well executed and the perfect end to a perfect meal at Rivington Greenwich.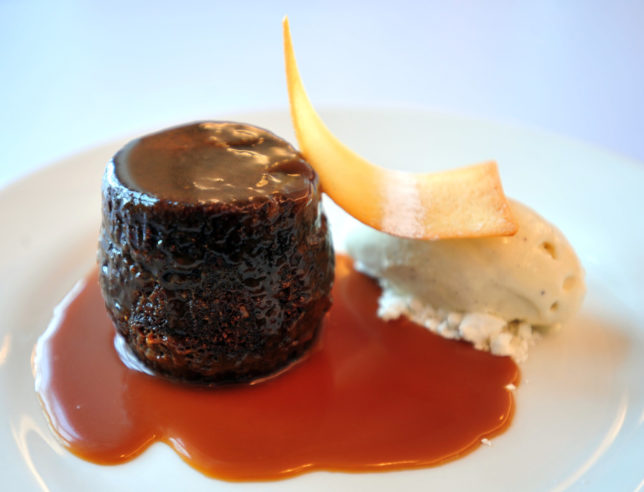 Rivington Greenwich may well be on the other side of town to our Chelsea stomping ground but it's definitely worth the journey for those discerning diners who enjoy classic British dishes carefully prepared with the best seasonal ingredients and delivered with service excellence from the charming front-of-house team.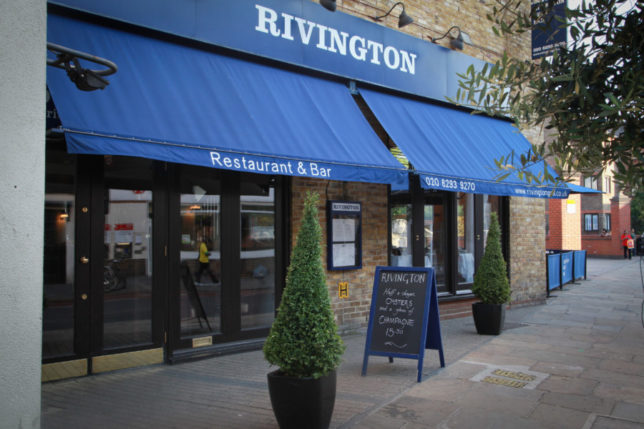 Rivington Greenwich
178 Greenwich High Road, London SE10 8NN
020 8293 9270
www.rivingtongreenwich.co.uk
@rivingtongreenwich