This summer, Rocknife is the only knife you will require for slicing, dicing and cutting with when dining and cooking alfresco, be it a full on garden party, a beach side BBQ or simple picnic.
It is usually a bottle opener as number 1 on our check list for outdoor entertaining but how often does a blunt, not very sharp knife get thrown in? A large sharp knife is not the greatest kitchen accoutrement to have lying about an alfresco moment.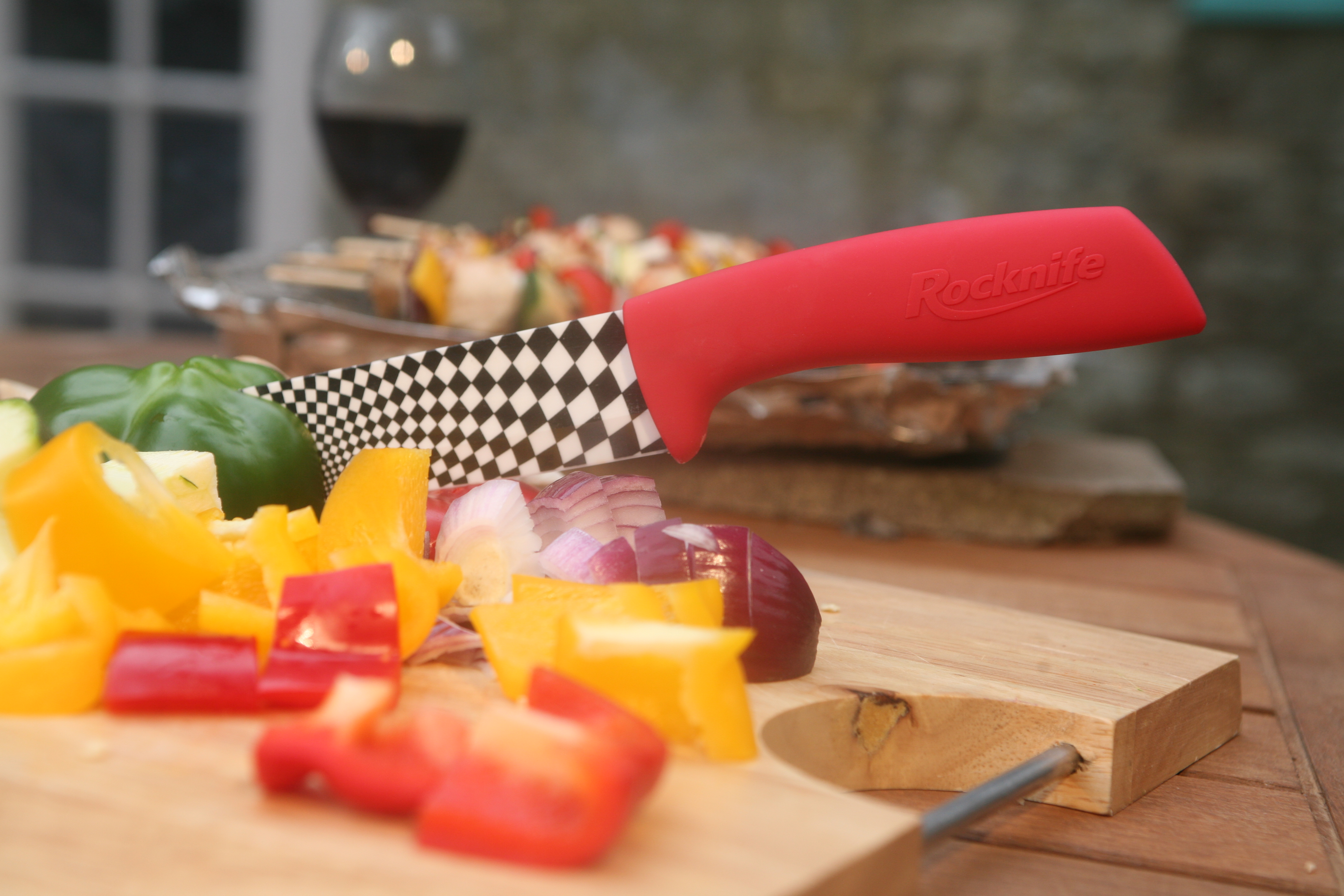 So enter ROCKNIFE and the 3 key points that make it number one, top of the list, when going outside to prepare food and dine alfresco.
Ceramic blades, extremely sharp so will do the job of slicing and dicing immediately and efficiently.
Rocknifes come in their own boxes with their own protective sheafs for the blades. Store safely.
Are visually striking, so you can't miss it (but also quite cool!). The colourful handles and chequered blades are eye catching and add will add a touch of style.
A Rocknife is the solution to banishing roughly sliced meat and hacked to death tomatoes which don't add to the pleasure of cooking and eating outside!
Prices from £19.95. Sizes 3", 4 ",5 " and 6 " sold individually, in choice of colours (black, red, lime or pink) or as a complete set. Available from online store www.rocknife.com
What is the Rocknife about?
It boils down to science and evolution, where a ceramic called Zirconium Oxide, combined with state of the art manufacturing processes results in a harder, sharper material than its metal competitors. There are also other elements that make Rocknife a preferable option – they do not rust or oxidise the food and they provide an extremely sharp and easy cut. Also, Rocknife is so hard that it does not lose its edge – The only sharpener you need in a Rocknife kitchen comes in a glass with ice and a slice.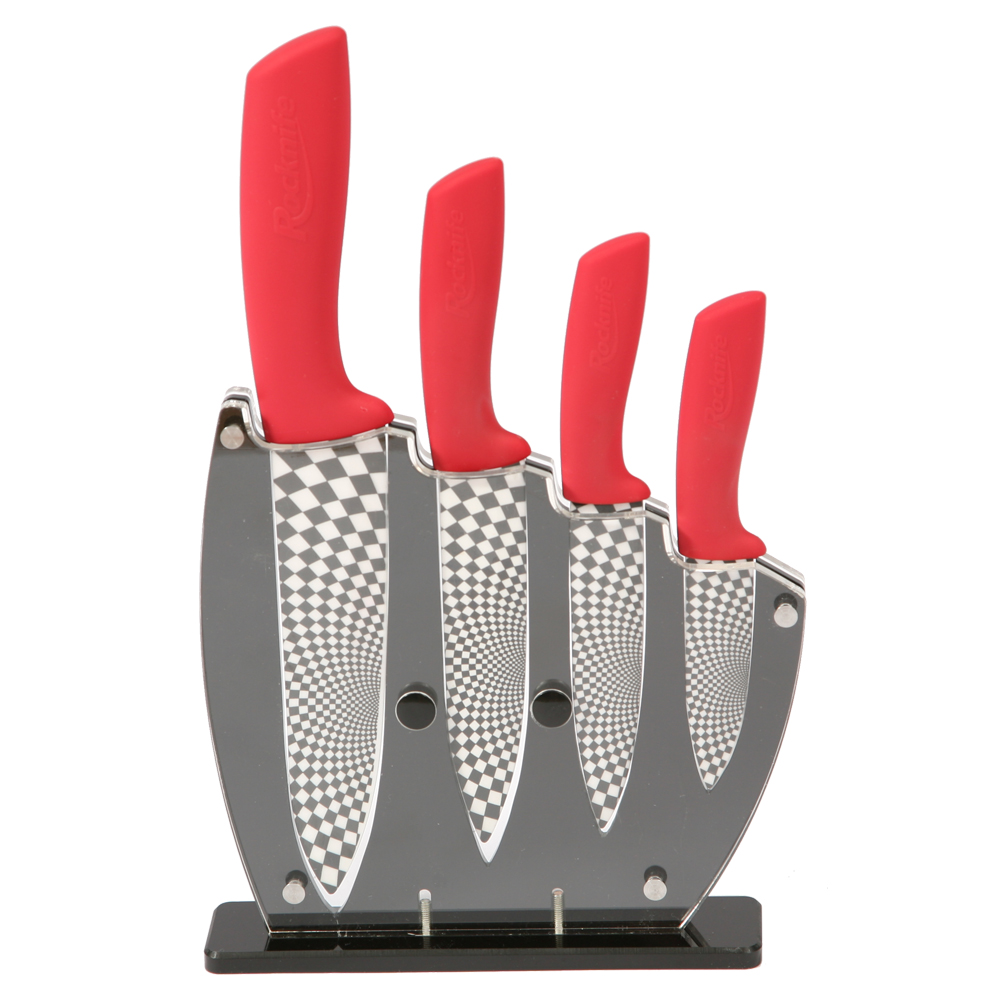 It's not just about the technical aspects; Rocknife is as much about design and function as elite craftsmanship. Where knives should look fabulous as well as do the job well! Rocknife has designed a black and white chequered pattern for all its blades and colour options for the handles, a totally unique and design-led knife option for today's kitchens, suited to casual home cooks as well as professional chefs.
Rocknife Ltd is the brainchild of 5 friends with a passion for finely sliced tomatoes, conceived and created somewhere in a field in Dorset. As far as we know, Rocknife is the only knife so sharp that they come with a set of plasters in each box.
For more information please visit  www.rocknife.com