Rosa's Thai Café in Chelsea is a celebration of homeland and home serving punchy Thai food with ingredients sourced as locally as possible: from British beef and lamb to Thai basil grown in London.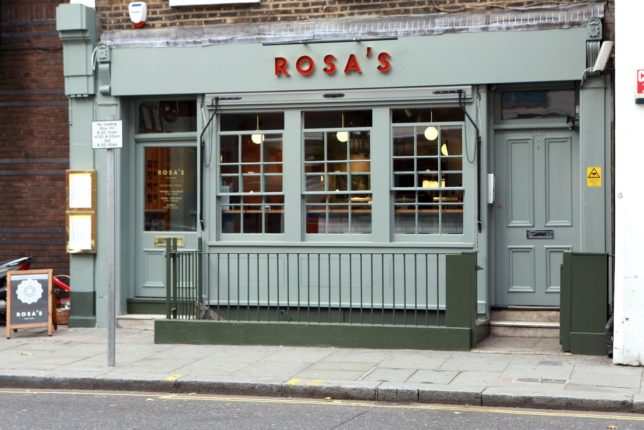 From a humble street stall on Brick Lane over seven years ago to restaurants in Spitalfields, Soho, Stratford, Carnaby, Chelsea, Angel and Victoria, Rosa's offers honest, homemade helpings of Thai food with a modern twist, courtesy of British / Thai husband and wife team, Alex and Saiphin Moore.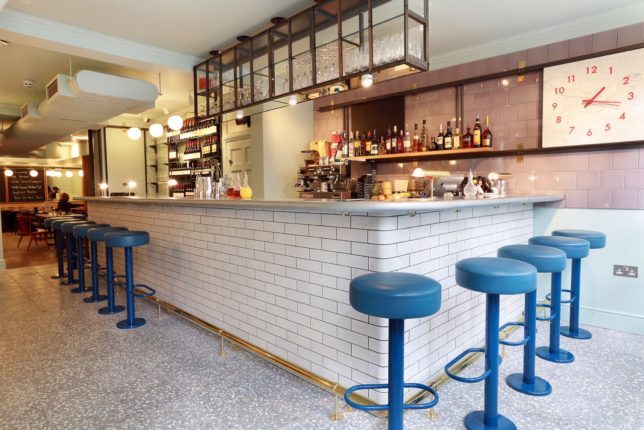 Punchy Thai flavours collide with ingredients sourced as locally as possible. These fresh and exciting dishes come in the form of seasonal curries, zingy salads, warming soups and great-tasting noodle stir-frys.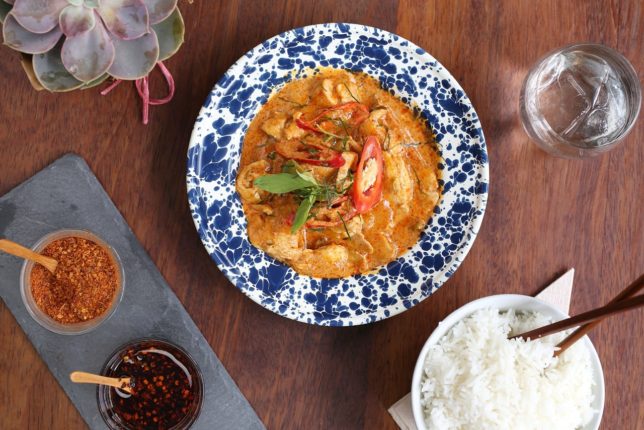 Signature dishes include Fish Cakes and Thai Calamari from starters. Main courses really showcase Saiphin's understanding of the ingredients and wow guests with dishes such as Grilled Duck Red Curry and Char-grilled Aubergine Salad.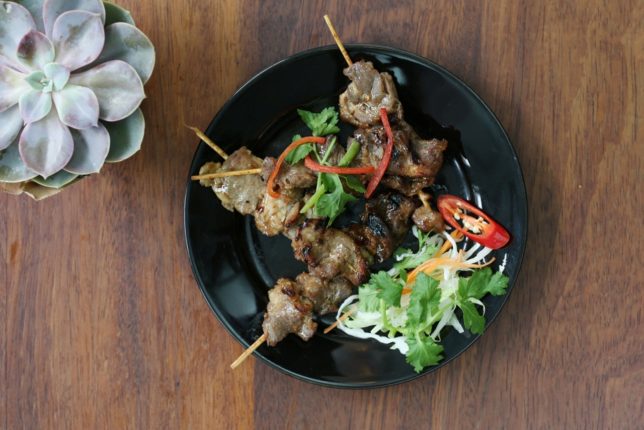 For those with room for dessert there's a concise selection of traditional and refreshing sweets such as Mango & Sticky Rice and Thai Iced Tea ice cream.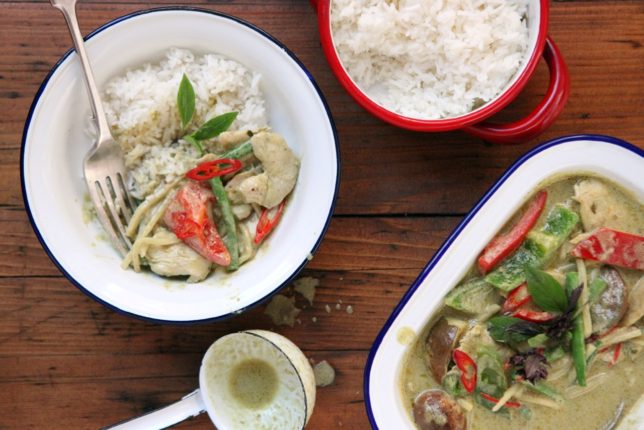 Rosa's boasts an exciting selection of bottled cocktails such as Kaffir Lime and Mint Toreador and Malt Banana Tree Old Fashioned, designed specifically to enhance the Thai dishes. A concise wine list offers a handful of red, white and rosé wines, available by the glass and carafe and carefully selected to complement the spicy flavours. For discerning drinkers, Mekong is available, a classic Thai whiskey that can be enjoyed on the rocks, with soda or Coke.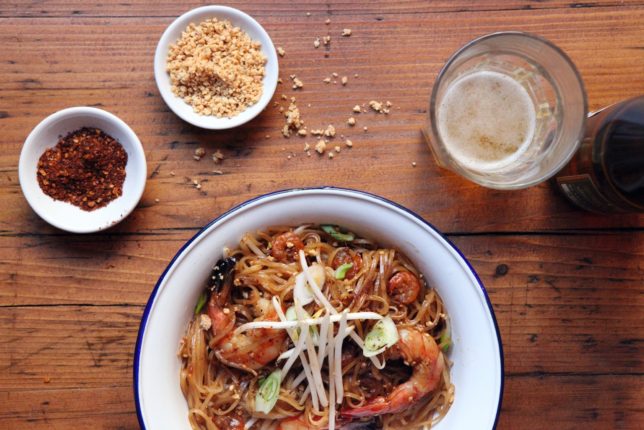 Specially selected, handpicked Comins teas are served in glass teapots and provide the perfect accompaniment to a meal at Rosa's. Every blend of tea is sourced from single-estate plantations only and have been carefully chosen to match each dish.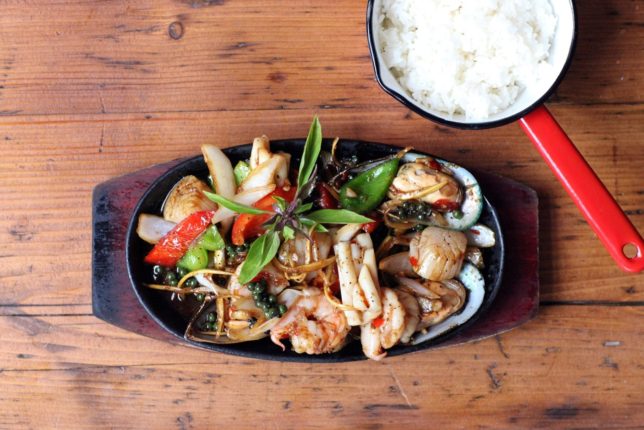 Choices include lemongrass, imported directly from Thailand and exclusively sold at Rosa's; ginger tea; Sencha Karigane green tea and Rosa's own Breakfast Blend. A selection of juices, freshly ground Monmouth coffee and refreshing Chang beer are also on offer.
We started our dining experience with a couple of cocktails served with a generous portion of Thai crackers – the perfect moreish accompaniment to our delicious drinks designed to complement the flavours of Thai food.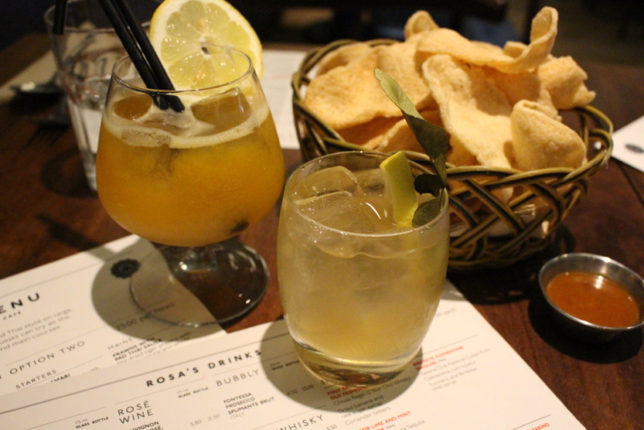 We chose a couple of starters to share. Thai Calamari was an obvious choice of crispy squid with Thai herbs, served with a homemade sweet chilli sauce.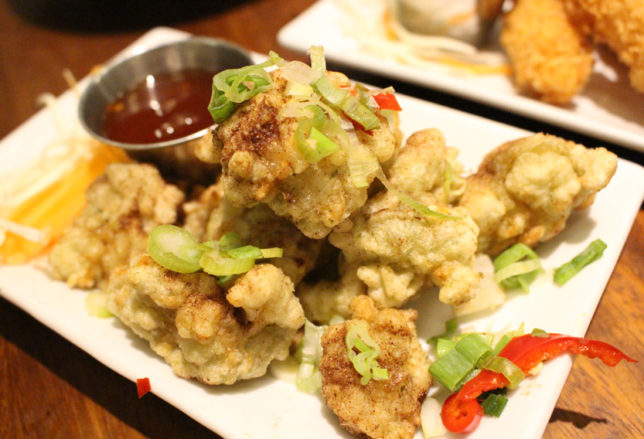 We simply couldn't resist the Crispy Prawns (Goong Tod in Thai) – fried prawns coated in crispy breadcrumbs, served with a homemade sweet chilli sauce.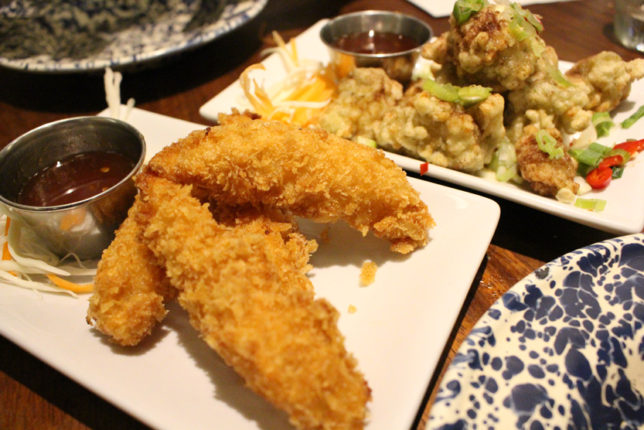 Time for more drinks… including Rosa's Ginger & Lemongrass Fizz which is a blend of Beefeater London Dry Gin Ginger, Lemongrass liqueur and Thai Basil syrup topped with soda. The perfect thirst quencher.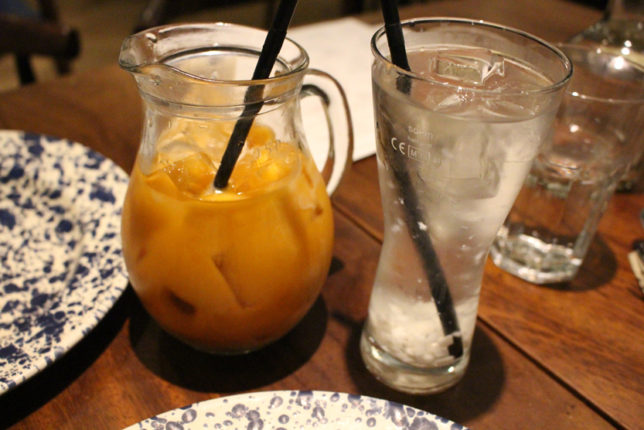 We chose a Thai favourite as our noodle dish… Goong Pad See Ewe – juicy prawns stir fried with rice noodles in a sweet soya sauce. Note the traditional Thai long beans making this dish truly authentic.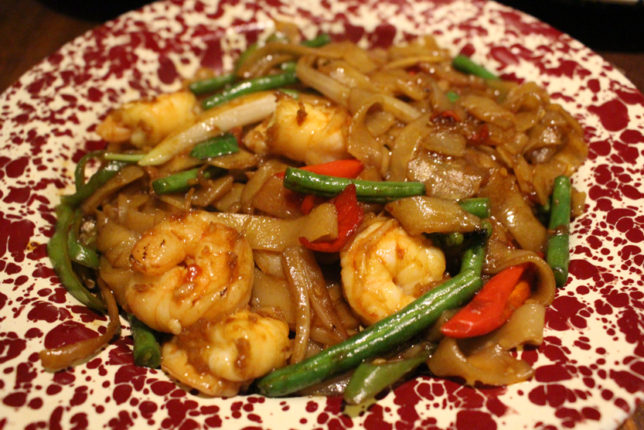 Another favourite Thai dish of ours is Penang Gai. Penang curry is a thick and creamy red curry flavoured with ground cumin and ground coriander and a hint of Kaffir lime leaves garnished with Thai basil.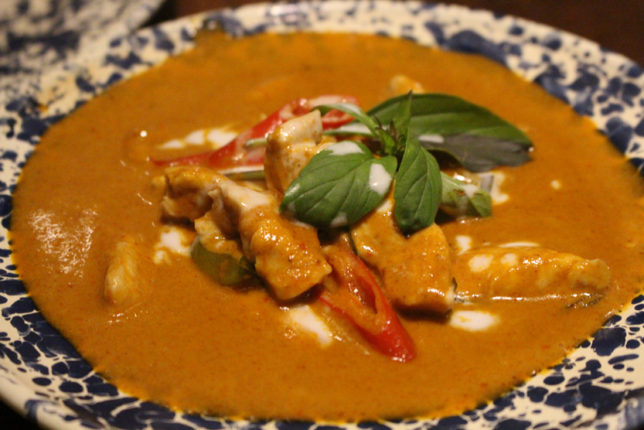 For a sizzling finale to our meal we chose the Spicy Seafood Hotplate – a sizzling platter of squid, tiger prawns & mussels with mixed spices, chilli, fresh peppercorns & galangal. Another authentic dish and a fitting end to our delicious Thai meal at Rosa's.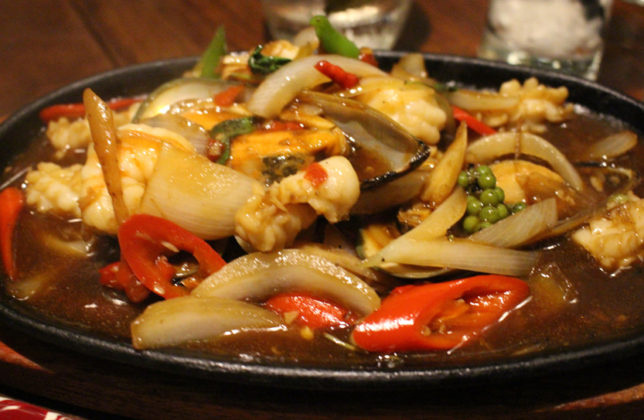 Rosa's Thai Cafe – Chelsea
246 Fulham Road, London SW10 9NA
020 3773 8384
www.rosasthaicafe.com/chelsea/
@RosasThaiCafe
[mappress mapid="26″]