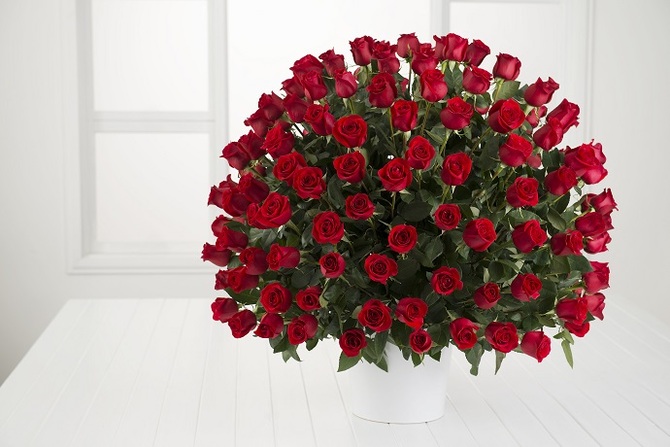 Roses Only is a London-based, luxury floral gifting service, bringing to their clients only the most beautiful of these elegant timeless quintessentially English flowers.  They select and sell only the highest quality roses, working closely with carefully sourced, handpicked flower growers and trusted suppliers; their roses are from Holland, Ecuador and of course where and when they can, England.
Roses Only set and follow stringent rules and guidelines when selecting their roses to ensure that they are quite simply the best on the market.  The size of the head, the length of the stem (minimum 80cm), depth of colour and the fragrance on those which are scented, all of which goes to ensure recipients get the wow factor they expect with Roses Only.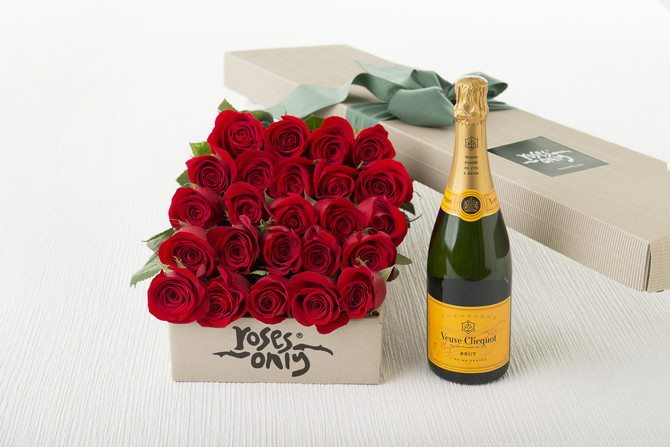 Why not enhance the gift further and pair your flowers with a bottle of vintage champagne: choose from Moet & Hennessy or Veuve Clicquot, a box of handmade truffles, or both.  The partners Roses Only work with are handpicked and they know their customers will expect no less, they're chosen for their style and elegance, words synonymous with Roses Only.
When you think of roses you think colour, the vibrancy and depth of them is what sets them apart from other flowers.  Unsurprisingly red tops the bill on the favourites list, followed closely by pink and white.  But there is room for many more; lilacs, yellows, oranges.  Not forgetting 'black bachara' the closest to a natural black you can get.   A block coloured box has a fabulous impact, or mix it up a little for an explosion of colour.
Roses Only pride themselves on the elegant, stylish ribbon-tied boxes that all of our roses are delivered in, unlike most florists, a box is not just for the single rose.  If a box isn't to your taste we create stunning hand-tied bouquets or can arrange your design in a vase of your choice.
At Roses Only they are aware that sometimes not just roses will do, so they also offer a beautiful selection of lilies, tulips, gerberas, or even a mixture of any of the former.   How they are presented and delivered is totally up to you as well, Roses Only service is absolutely bespoke; a vase or hand-tied.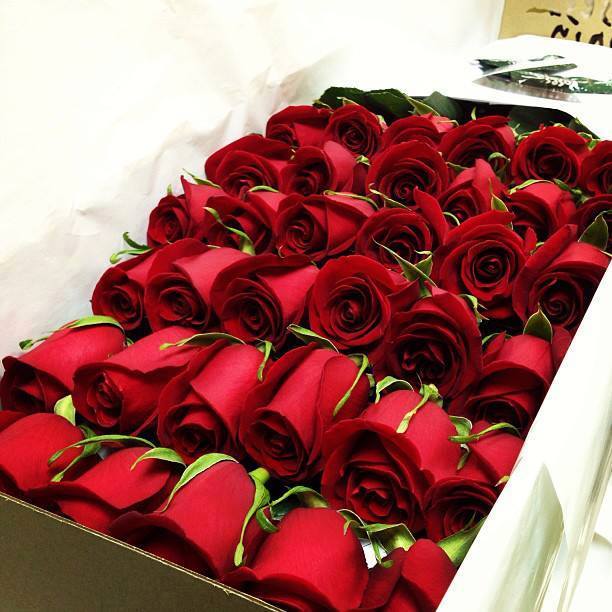 The rose most commonly symbolises love and passion. As a result of this, this beautiful flower makes up the largest proportion of the £22 million spent on Valentine's Day a tradition that never wains only still has the same impact year on year for those who receive them.
They are the perfect way to say; I love you, thank you, miss you, get well soon….the list is endless, but rest assured with Roses Only the message will speak for itself. They are a symbol of love and beauty, the Queen of flowers, and the national flower of England.
Roses Only
W: www.rosesonly.co.uk
T: 0208 772 6699

Same day delivery in London Mon -Sun order by 5pm
Next day delivery in UK Tue – Sat order by 5pm