Michel Roux Jr opened Roux at Parliament Square in 2010, and the restaurant has since become renowned for its relaxed yet stylish setting, impeccable service, and contemporary European menus from Head Chef Steve Groves.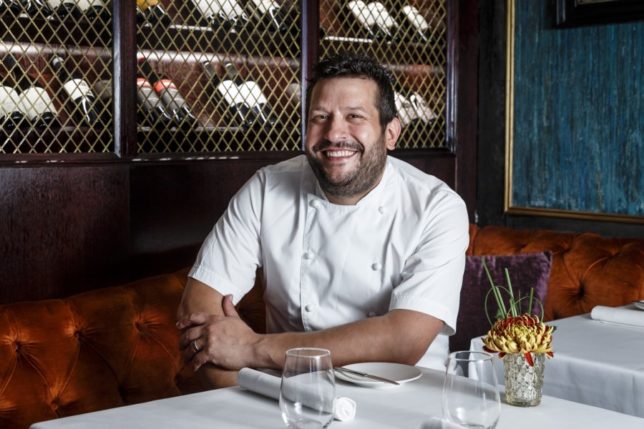 Steve's career has included positions at The Inn at Perry Cabin in the United States, and Launceston Place in London's South Kensington, during which time he was crowned winner of MasterChef: The Professionals 2009. In addition, Steve has cooked on some very impressive London stages, including Le Gavroche, Buckingham Palace, The Ledbury and The Greenhouse.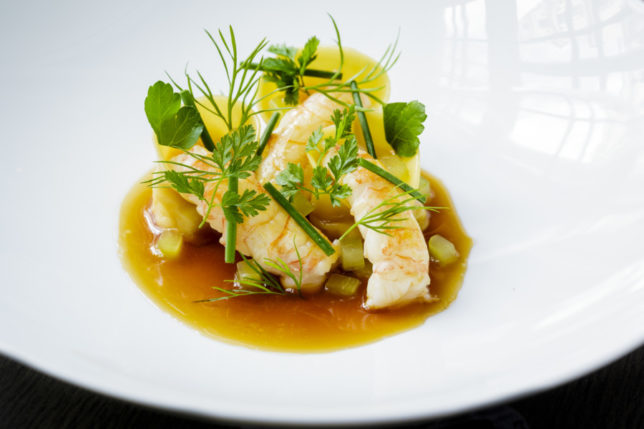 Steve joined Roux at Parliament Square in 2010, and subsequently became Head Chef in 2013. In 2017, Steve was awarded Chef of the Year at the Foodservice Cateys, an award that he dedicated to the hard work of his whole team at Roux at Parliament Square.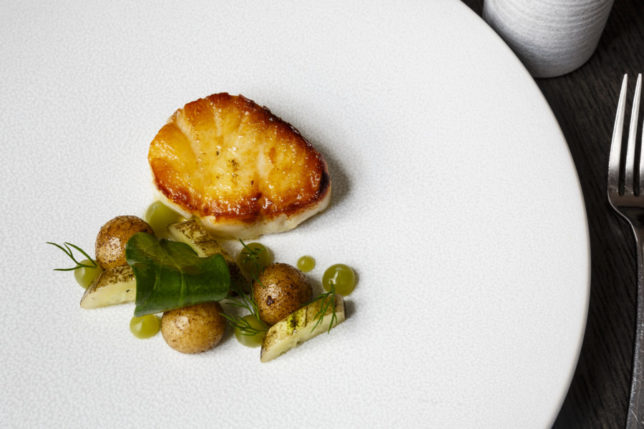 Steve combines his great knowledge of traditional cookery with a modern approach, passion and flair. Classic dishes are reinvented through inspired contemporary touches, driving constant innovation in the menu using top quality seasonal produce sourced from the very best suppliers across the UK.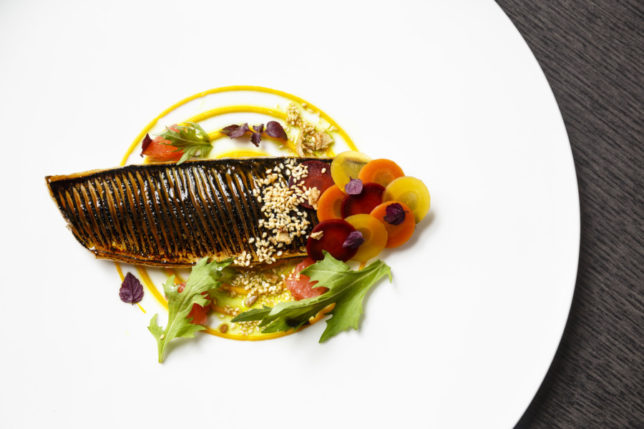 In 2017, Roux at Parliament Square underwent an extensive refurbishment led by Rosendale Design. Blending contemporary influences with the building's historic Georgian style, the space now reflects Steve's innovative menus.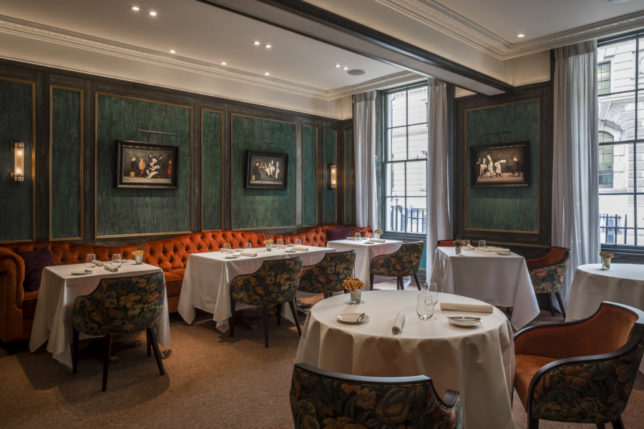 The beautiful Grade II listed building, with its elegant 1920s feel, has been enhanced with dark wood panelling and a luxurious colour scheme of teal and burnt orange, whilst the impressive wine display spanning the back wall creates a striking focal point for the room.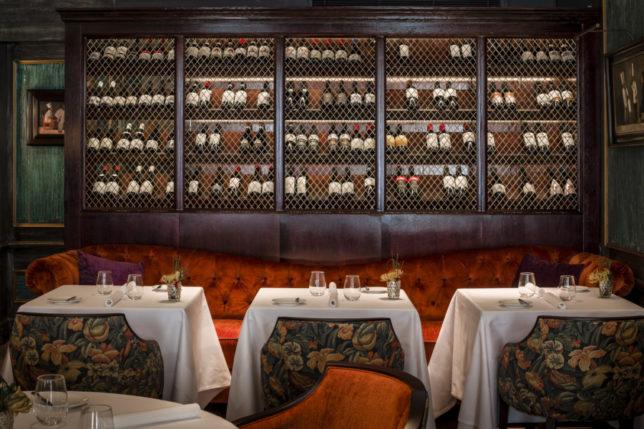 Furthermore, the Drawing Room now proudly displays a selection of original architectural sketches of the building itself and many of the surrounding Westminster landmarks, embedding the restaurant within its iconic London location.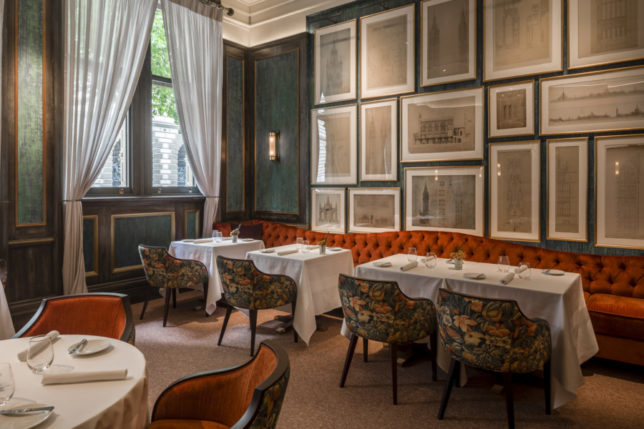 On the first floor, The Pembury Bar provides a relaxed and welcoming space to enjoy pre and post dinner drinks, and also serves casual lunch and pre-theatre menus, alongside a menu of light bites and sharing boards.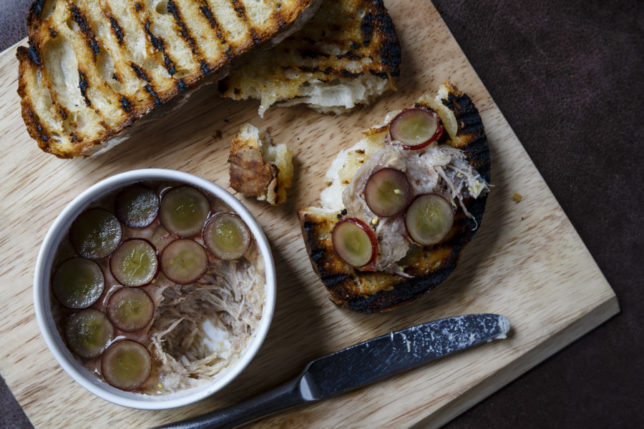 The culinary journey begins with a collection of three amuse bouches. We had Jersey Royal in breadcrumbs with a black garlic & apple vinegar on Himalayan salt rock, Sour cream & chive with paprika and a seeded cracker with smoked chickpea, kombucha, nasturtium and rapeseed oil.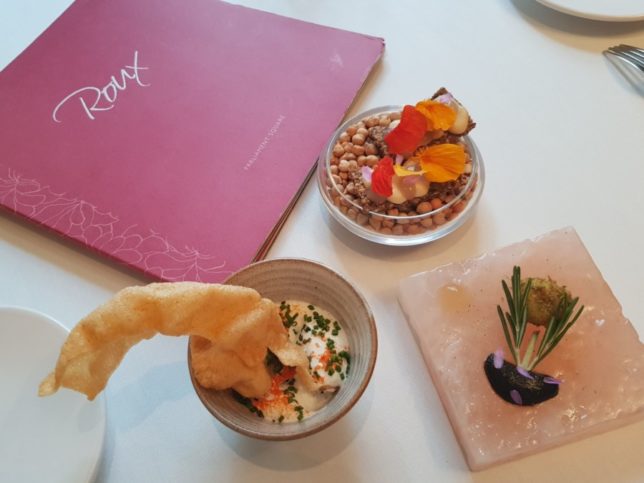 Guests can expect starters such as the beautifully presented Dorset Crab with apple, fermented chilli and shaved dashi.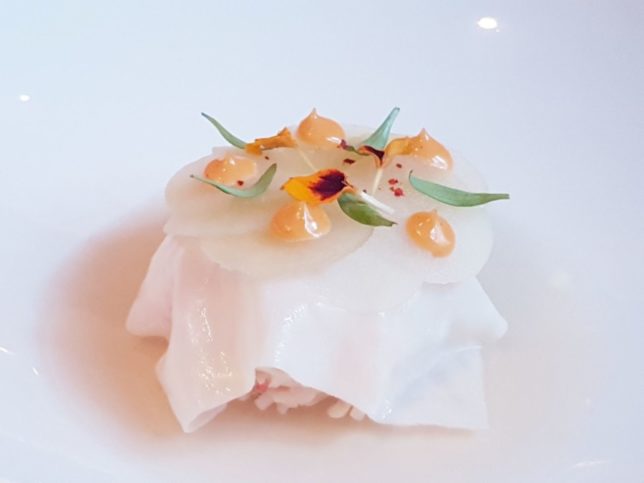 Another starter is meltingly tender Pork Cheek served with carrot, ale and Mangalista black pudding.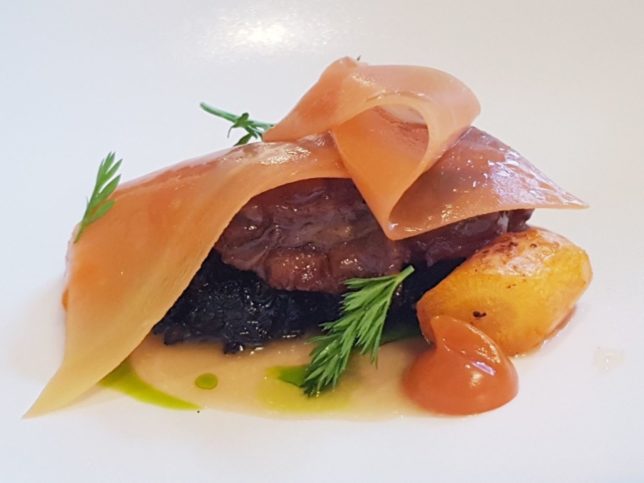 The warmer days of spring mean now is a great time to enjoy seasonal British asparagus. At Roux Parliament Square, the Asparagus starter is served with morel, spenwood and wild garlic.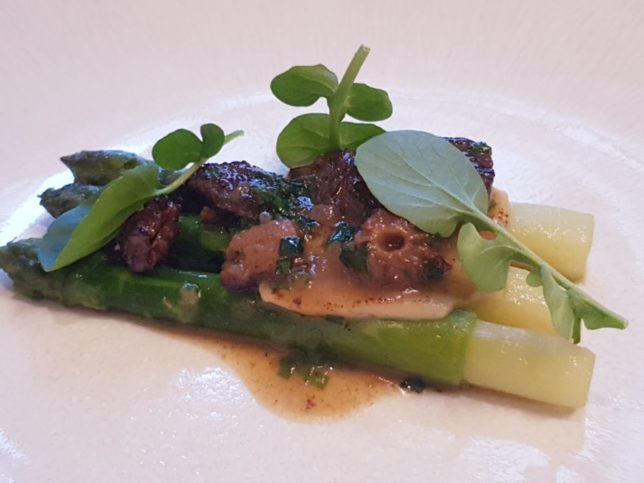 For mains, Westcombe Ricotta gnudi with hen of the woods, salsify and egg yolk sit alongside this succulent Herdwick Lamb served with wild garlic panisse and white asparagus.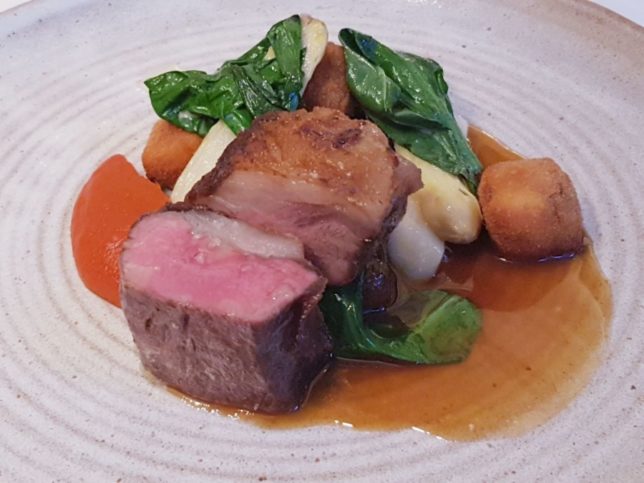 Another popular main course dish is Dry-Aged Duck with beetroot, chicory and Yukon Gold potato.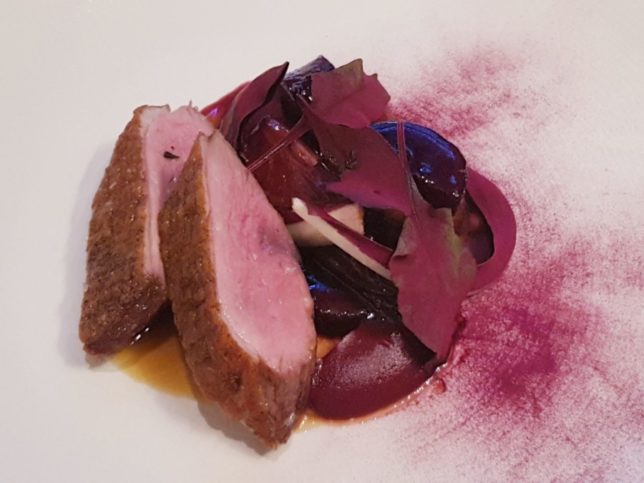 A series of innovative and perfectly balanced desserts provide a satisfying conclusion to any meal at Roux at Parliament Square, with options including this delicious Caramel Tart with sea salt and marmalade.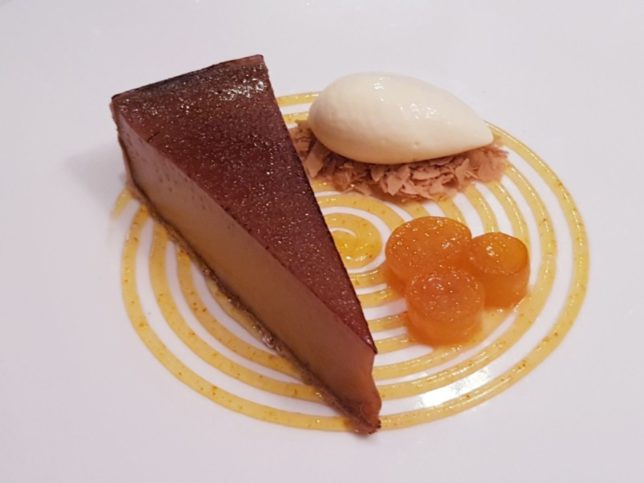 A decadent looking dessert if ever there was one is Guanaja chocolate with banana, peanut and caramel.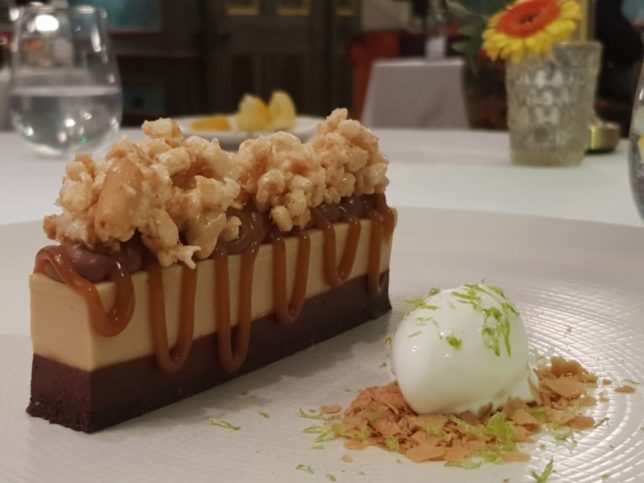 To finish, a delightful assortment of Petit Fours from sweet bites of fruit jellies to other tasty treats.
Alongside the main restaurant, Roux at Parliament Square houses six exquisite private dining rooms, available for meetings, corporate events and celebrations for up to 90 people. This is definitely worth a visit not just for the delicious food on Steve Groves' menu but also for the exceptional serice form the front of house team and the beautiful surroundings of the main dining room.
Roux at Parliament Square
12 Great George Street, Westminster London SW1P 3AD
020 7334 3737
www.rouxatparliamentsquare.co.uk
@michelrouxjr @RouxAPS @stevegroveschef