Discerning shoppers seeking the ultimate gift this festive season need look no further as the 'King of Whisky,' Royal Salute, unveils the latest in a series of annual festive gift packs, available globally from October.
Featuring an intricate laser cut lid design and stunning interior print in shades of blue and gold, the exquisite limited edition set houses Royal Salute's signature rich, round and silky whisky – Royal Salute 21 Year Old, which has been exceptionally crafted and aged for a minimum of 21 years – alongside a miniature version for collectors.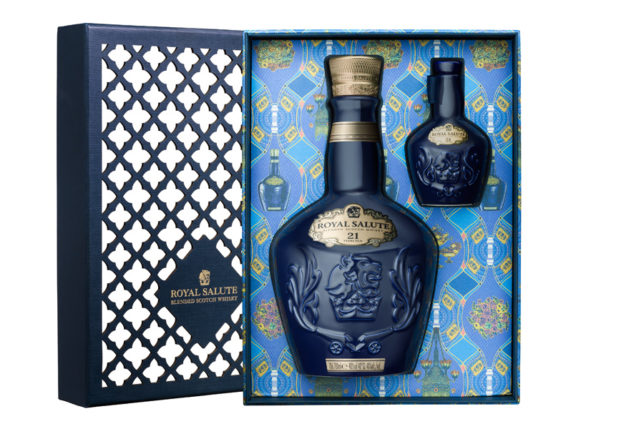 Royal Salute is a careful blend of malt and grain whiskies which was first created as a gift for the 1953 Coronation of the Queen Elizabeth II to mark the 21 gun salute that honoured her. Gifting has remained at the heart of the brand ever since, with this latest gift pack a fitting tribute to the British monarchy's royal celebrations and part of the 'Royal Celebrations at the Palace' annual series. Created in partnership with esteemed wallpaper designer Angela Groundwater, the stunning limited edition set pays homage to the legendary Regent's Banquet of 1817, a momentous event held in the Brighton Pavilions in the UK that boasted more than 120 exotic dishes.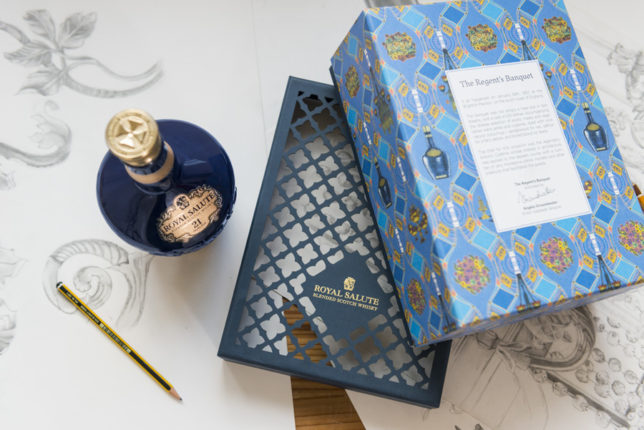 Royal Salute is steeped in tradition and proud of its royal lineage, but is firmly engaged in the modern world by constantly pushing the art of blending into new, creative and ambitious forms. Royal Salute is deeply involved in polo – the world's oldest surviving team sport and a game that's expanding in the modern era. The brand sponsors more than 15 international tournaments from the UK and the USA through Argentina and China to Korea. One of the SLOAN! team's favourite polo players, Malcolm Borwick is a Royal Salute Ambassador.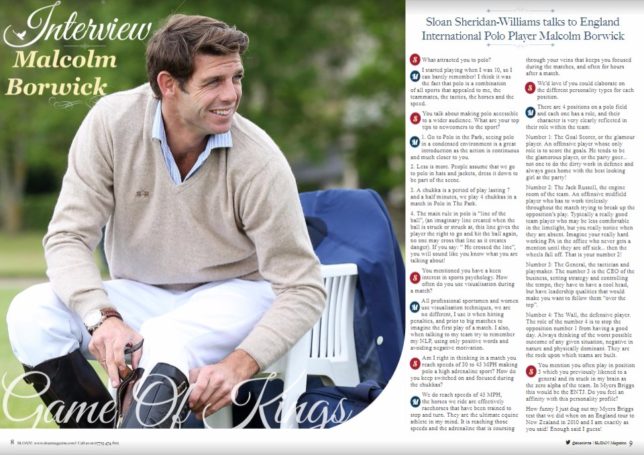 Royal Salute Brand Director, Peter Moore, commented: "Christmas and Chinese New Year are times of ultimate celebration and indulgence so we wanted to create a limited edition set that reflected this. What better way to toast the festive season than with Royal Salute 21 Year Old, especially when it comes housed in a gift pack this special. It's the ultimate gift for whisky aficionados and a unique chance to enjoy this rare and special expression that will no doubt become a cherished collector's item and live on long after the festive season."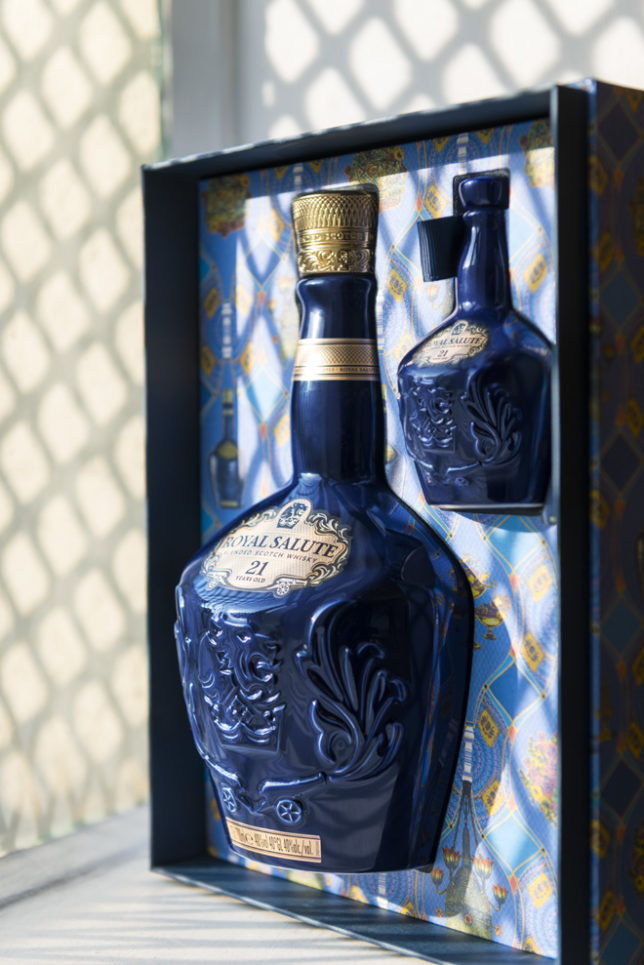 Angela Groundwater added: "The British royal family has a distinct heritage and rich history which provide a wealth of creative inspiration. Together with Royal Salute, I wanted to capture the splendour and magnificence of the Regent's Banquet with a design reflective of the brand's time-honoured royal heritage."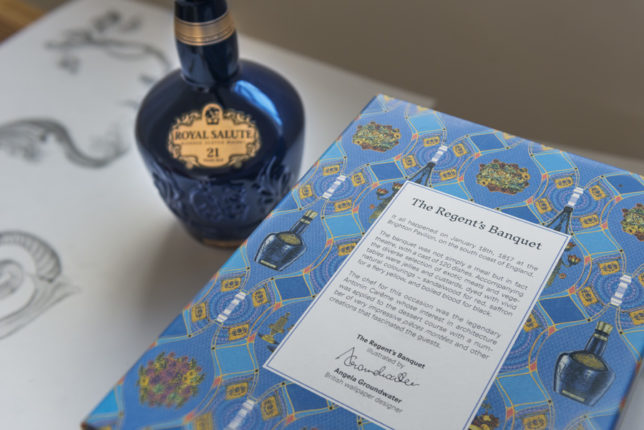 Available for a limited time only and just in time for Christmas, the Royal Salute Regent's Banquet Festive Gift Pack is available now for $130 in Duty Free globally and £150 in Harrods. For further information, please visit www.royalsalute.com.