Ruth Romano is a range of natural skincare products which is passionate about using only natural ingredients and they believe that reverting to nature is the way forward. The natural ingredients used in all their products are beneficial to the skin and have minimum impact on the environment.
Each product is handcrafted with the individual ingredients carefully selected, sourced and formulated to bring the best quality natural products to their customers. All fragrances found in the Ruth Romano range are provided by essential oils naturally extracted from plants. There are no synthetic ingredients in Ruth Romano products and you will not find any nasties such as parabens, sodium laureth sulfate (SLES) or sodium lauryl sulphate (SLS). Ruth Romano is also proud to guarantee that none of their products have been tested on animals and importantly none of the ingredients used have been tested on animals either.
Ruth Romano herself is someone who is passionate about natural products mainly due to having sensitive skin but also more importantly because she is a breast cancer survivor. She believes that the synthetic chemicals and detergents found in everyday skincare products may be linked to health issues and has created a natural handmade range of skincare products in response to this.
Ruth says, "Inspired by the wonderful natural surroundings of my little cottage in Cheshire I began experimenting with traditional soap making techniques and I was instantly hooked. Ruth Romano was conceived in my country cottage kitchen and quickly expanded to premises on the neighbouring farm when I set up my workshop in a former stable. It really is natural soap making and one of my work mates is Charlie the pheasant!"
Ruth was kind enough to send SLOAN! Magazine two of her most popular products to try, the Natural Lavender Soap and Honey Lip Balm.
Ruth Romano Natural Lavender Soap
The handcrafted natural lavender soap is made using the finest natural oils and butters to create a luxurious and creamy bar for indulgent cleansing. Lavender is renowned for its relaxing qualities and the soothing aroma that hit the senses when using this lovely soap is reminiscent of the heady scent of the beautiful lavender fields in Provence.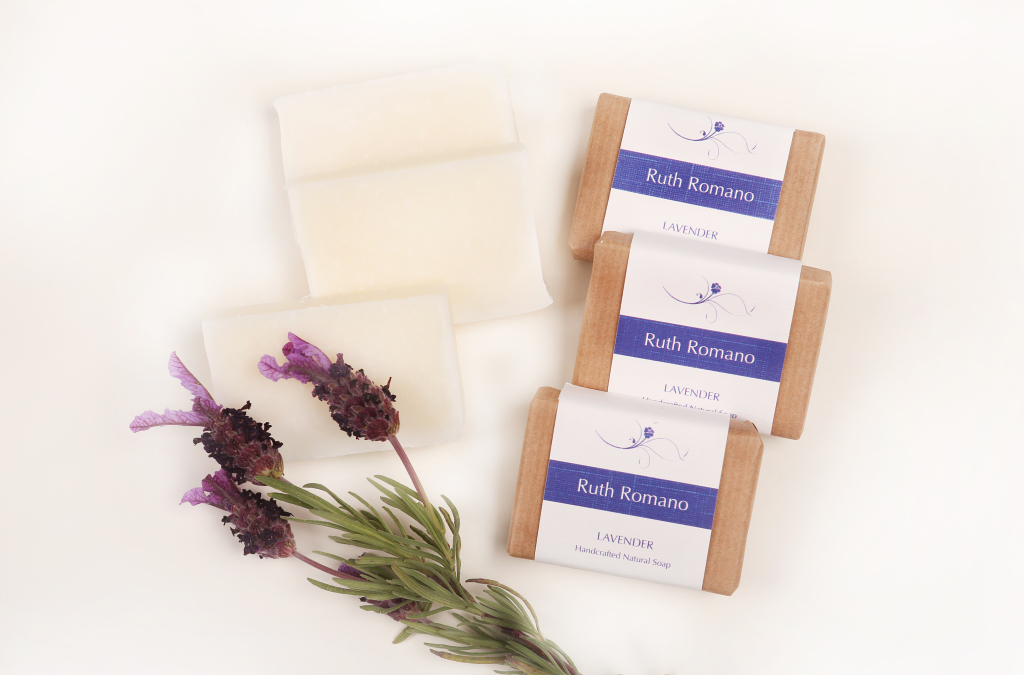 Ruth Romano Natural Lavender Soap was a Silver Award winner in the Free From Skincare Awards 2014 and was described by one of the testing panel as "A revelation! This soap was so lovely and softening on my skin."
The key ingredients in Ruth Romano Natural Lavender Soap are:-
Lavender essential oil – renowned for its relaxing qualities. It soothes the mind and calms the soul.
Olive oil – gentle and kind to the skin.
Shea butter – high in saturated fats and beneficial to the skin as a moisturiser, softener and soother.
Castor oil – attracts and retains moisture and it makes a great lather in soap.
Glycerine – produced with the traditional cold process method of making natural soap. It is kind to skin and helps to keep it moisturised.
Ruth Romano Honey Lip Balm
This natural lip balm is a nourishing blend of organic cocoa butter, olive oil and organic shea butter to soften and soothe lips. Real honey is included in our honey lip balm to moisturise lips and soothe dry or cracked lips. Ruth Romano told us that their Lime Lip Balm was a recent winner in the Janey Lee Grace Platinum Awards 2014 for natural products.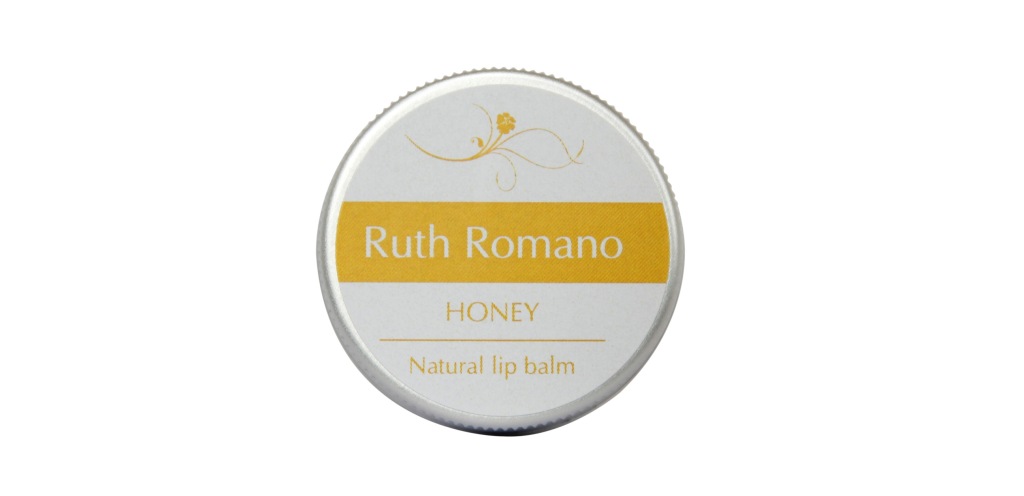 The key ingredients in Ruth Romano Honey Lip Balm are:-
Honey – replenishing and naturally soothing and a real treat for lips.
Olive oil – helps to keep lips hydrated and smooth.
Sweet almond oil – obtained from the dried kernels of the almond tree.  It is a light emollient oil which both softens and moisturises the skin.
Organic cocoa butter – an extremely moisturising butter which is easily absorbed by the skin.
Organic shea butter – high in saturated fats and beneficial to the skin as a moisturiser, softener and soother.
Vitamin E – an antioxidant that protects and repairs the skin.
SLOAN! Magazine loved these two products, especially the Honey Lip Balm which we found was lovely and soothing keeping lips moisturised during the day with only a few re-applications necessary.
You can buy these products and see the full range of Ruth Romano products on the Ruth Romano website: www.ruthromano.com