Sake no Hana, the contemporary Japanese restaurant in Mayfair by the internationally acclaimed Hakkasan Group, has kicked off its annual Sakura celebrations signifying the start of Spring and the Japanese blossom season with a stunning seasonal art installation and a limited edition menu, collaborating with Perrier-Jouët Champagne, famous for their iconic Japanese anemone adorned bottles.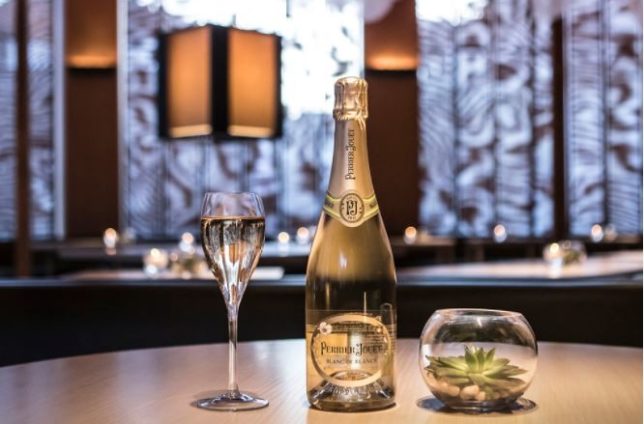 Artist Lydia Kasumi Shireff was commissioned to transform the space, following the success of her recent Chinese lantern installation at sister restaurant Yauatcha City for Chinese New Year which we reviewed earlier this year. With a background in fine art, Lydia has been dubbed 'the queen of paper sculpture' and has taken the restaurant's annual blossom installation in this artistic direction. Lydia's interpretation of the Sakura theme has been inspired by hana fubuki, a Japanese phrase that directly translates as 'flower snow storm' or 'cherry blossom blizzard'.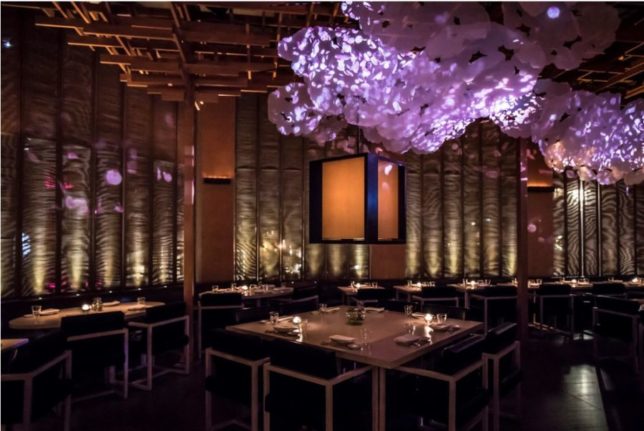 Lydia's installation has created a canopy of large paper clouds of blossom suspended from the ceiling and walls winding its way around the restaurant's existing wooden pillar interiors. Sheets of translucent tissue paper have been cut into billowing silhouettes to create 3D structures representing the clouds of petals formed by hana fubuki, when winds whip up the falling blossom.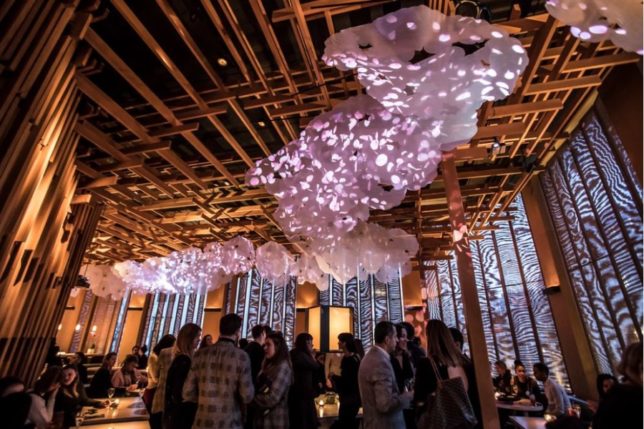 A lighting display creates an immersive sense of petals falling and swirling to the ground which adds a sense of movement to the artwork. Lydia comments, "It's been a fantastic challenge to work with the stunning interiors of Sake no Hana to create a unique, vibrant piece to celebrate the beauty and optimistic feeling of cherry blossom season."
https://www.instagram.com/p/BhJ_n4-nJ5G/
Head of Bar Eder Neto has created three new cocktails for Sakura, inspired by the artistic direction of the installation with each serve garnished with a miniature edible piece of Geisha art on rice paper. Perrier-Jouët Blanc de Blancs Champagne, is the star of the Geisha Star Martini – a blend of Absolute Elyx, vanilla, and passion fruit is topped with Sakura foam and served with a measure of the Champagne, to be enjoyed in alternate sips to savour both elements of the drink. We also tried the Cherry Minto which mixes Beefeater 24, peach, cherry, fresh mint and soda water. Keeping with the Sakura theme, Beefeater 24 gin contains Japanese Sencha Tea as one of its 12 botanicals.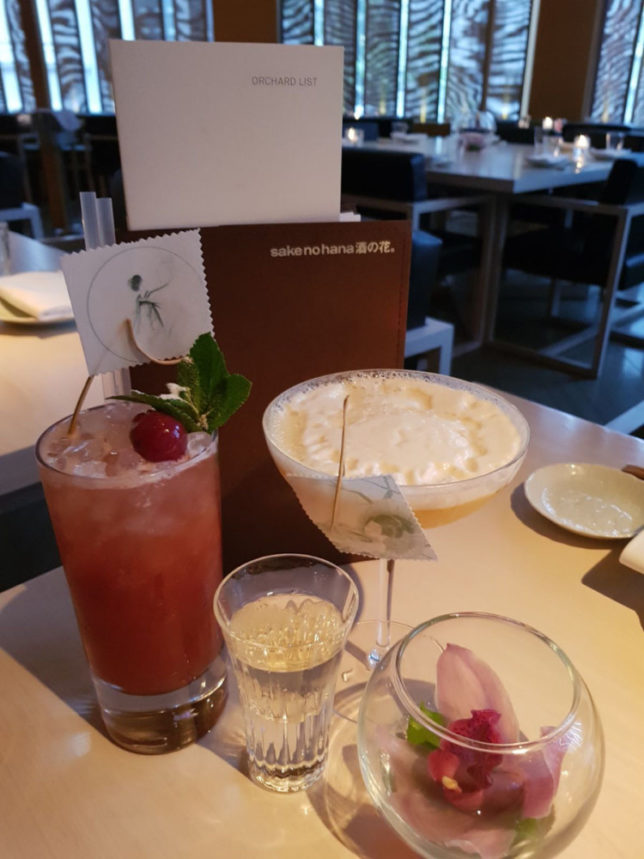 In tribute to the Sakura season, Sake no Hana's esteemed Head Chef Hideki Hiwatashi has created a special four-course Sakura Supreme Menu to pair with the fresh, citrus character of the recently launched Perrier-Jouët Blanc de Blancs Champagne.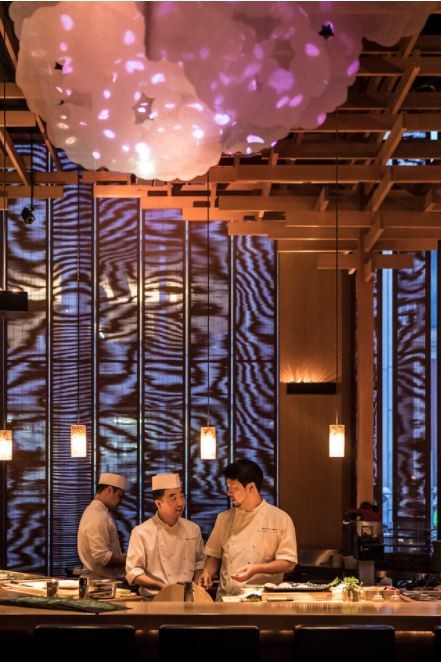 The meal begins with a bowl of Akadashi Hirousu – a heady mix of red miso soup with tofu cake, seaweed and chilli yuzu.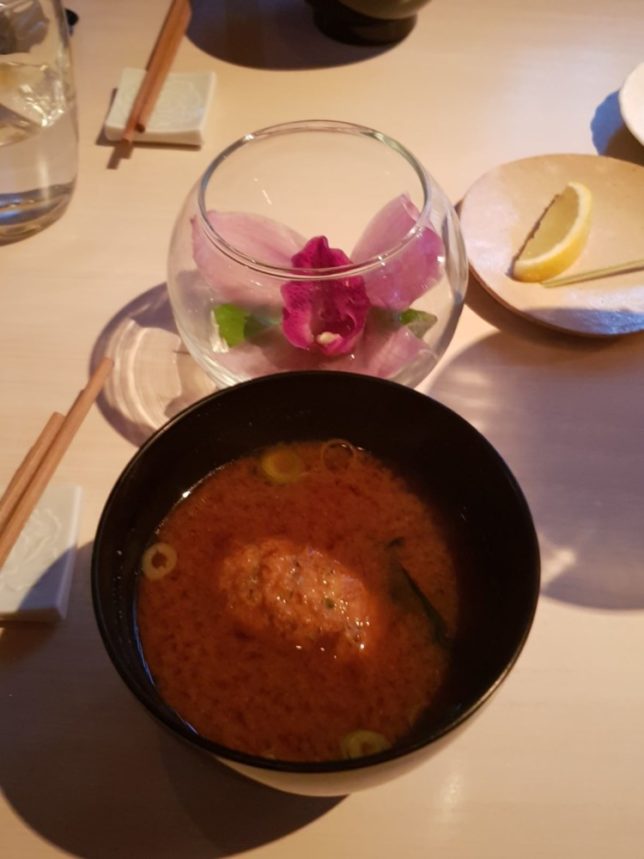 Next up is a beautiful bento box filled with sushi starting with nigiri – maguro (bluefin tuna), sake (salmon), ama ebi (sweet shrimp) and suzuki sasazushi (seabass wrapped in a bamboo leave and tied with gold string) and moving on to maki –  spicy maguro (bluefin tuna with spicy sauce), aburi sake (topped with seared salmon) and inari aburaage tofu.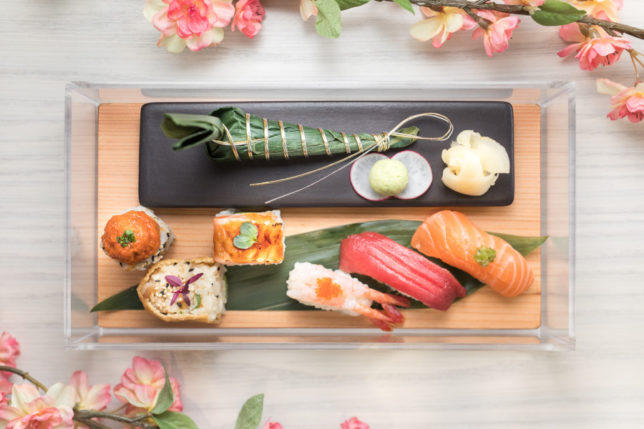 A choice of mains follows including Salmon with champagne yuzu miso sauce, Agedashi Tofu Toban with aubergine in dashi broth and Sakura Salmon with yuzu miso sauce,.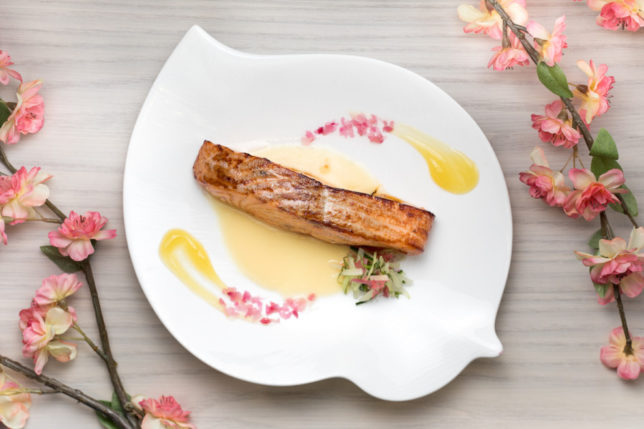 For an extra £16 per person, one can choose from the supreme main courses for something even more special. Choose from Lamb Kohitsuji – chargrilled teriyaki glazed lamb cutlets or Gindara Mirin – mirin marinated black cod with a yuzu chilli miso.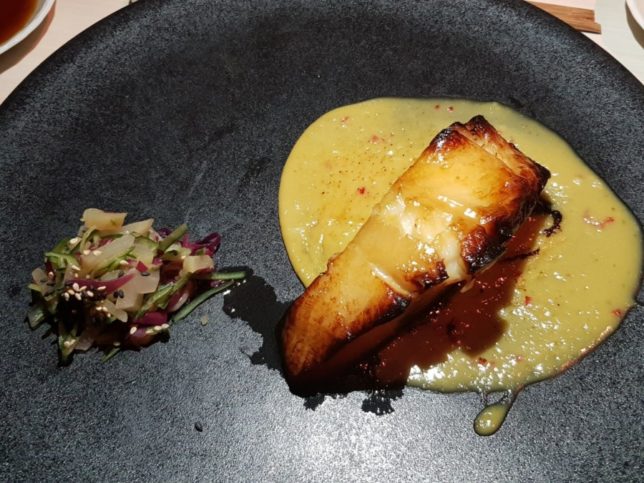 Another supreme main course to savour is the Chilean sea bass with a Champagne yuzu miso sauce – a subtle and delicate dish to tempt your appetite.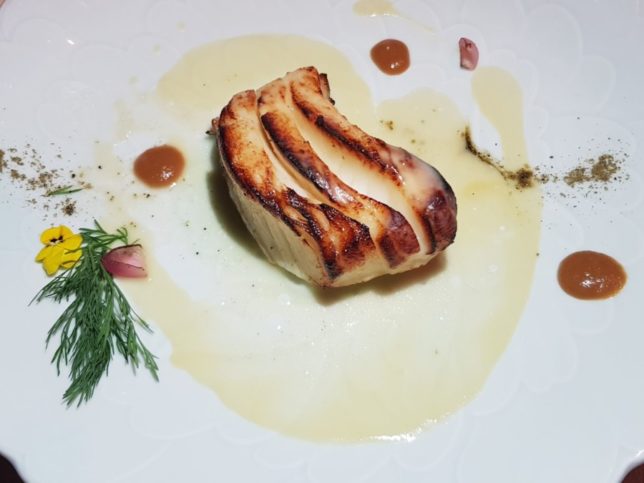 Side dishes include vegetable dishes such as Kaiso Salad (organic fresh seaweed with yuzu dressing) and Horenso Gomaae (sesame spinach with cassava chip) but we recommend the Prawn Tempura for seafood lovers.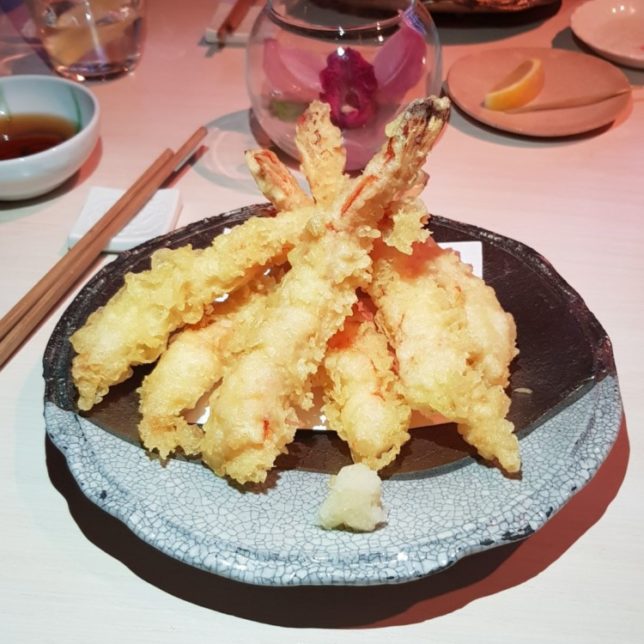 To finish, for an additional £4 per person, delight the senses with Orange Blossom Panna Cotta served with delicate and tender orange blossom madeleines.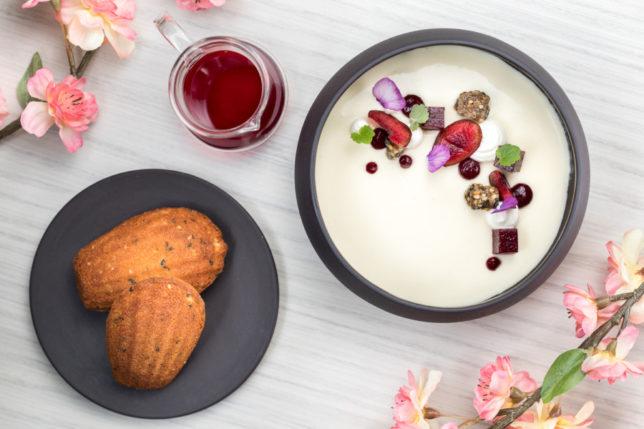 Sake no Hana will be celebrating this blossoming marriage of art and food from Monday 19th March to Monday 18th June 2018. For further information and to book a table, check out the details below.
Sake no Hana
23 St James's Street, London SW1A 1HA
www.sakenohana.com
@sakenohanalondon | @perrierjouet | #PerrierJouet  | #blancdeblancs | #sakura18