This spring saw the return of the stunning cherry blossom installation at London's award winning Shochu cocktail bar located in the basement of ROKA Charlotte Street. The bar offers a striking yet informal setting in the heart of London in which to enjoy modern Japanese cocktail creations, distilled shochu infusions and the delights of the ROKA restaurant menu served at the bar.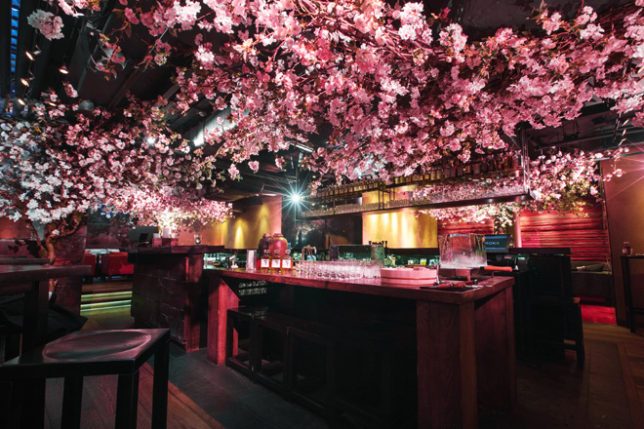 ROKA is understandably one of London's favourite Japanese robatayaki-inspired restaurants. Following the enormous success of Zuma London, Rainer Becker quickly recognised the huge popularity of robatayaki cuisine and opened ROKA Charlotte Street in 2004 working with Group Executive Chef, Hamish Brown to create an authentic but contemporary Japanese menu.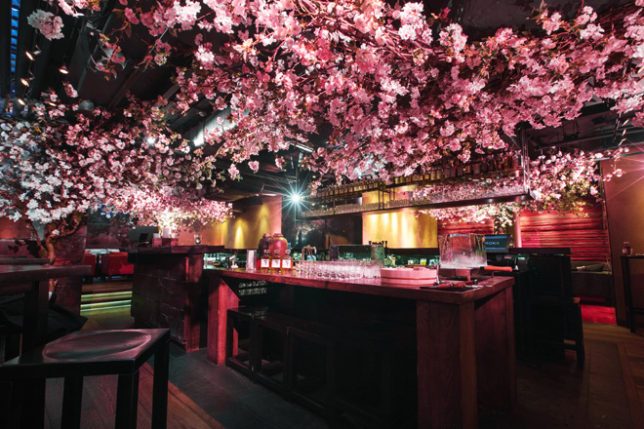 Running until 7th June, ROKA has created a breath-taking cherry blossom installation to provide a fully-immersive experience for it's guests to honour the Japanese practice of hanami – the enjoyment and viewing of the transient beauty of the cherry blossom flowers.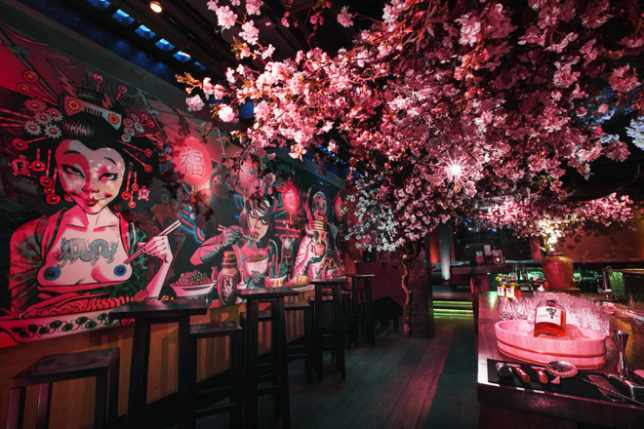 Adding their own signature twist to this national celebration of the transient nature of life, Shochu invites guests to celebrate the coming of spring with in the intimate basement bar set below ROKA Charlotte Street. The sakura installation at Shoshu is here through May into June so there is still plenty of time to enjoy this beautiful experience whilst indulging in ROKA's signature cuisine from the robata grill under the pastel pink canopy of sakura blossom.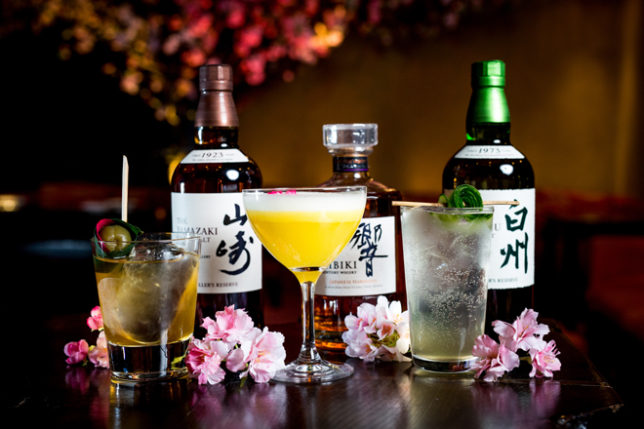 Available exclusively in Shochu for the duration of the installation, you can also savour the bar's sakura-inspired cocktail menu specially created by the Shochu bar team using Suntory Whisky, said to be the founding house of Japanese whisky. A legacy of three master blenders and three generations of innovators, Suntory was created by the Founding Father of Japanese whisky, Shinjiro Torii. Since 1923, as the pioneer of Japanese whisky, Suntory Whisky has been renowned for its House of Master Blenders and for their Art of Blending. Suntory Whiskies are subtle, refined and complex.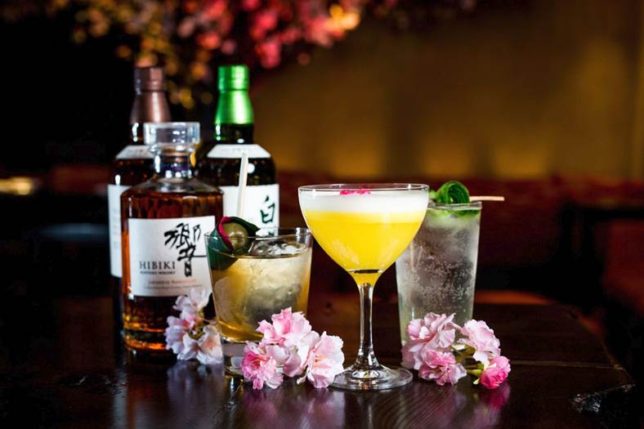 First up on the Sakura Season cocktail menu is the Kyuri Highball which blends Hakushu Distiller's Reserve, cucumber, rice shochu and soda.  Hakushu Distiller's Reserve is a verdant, fresh, and delicately smoky whisky.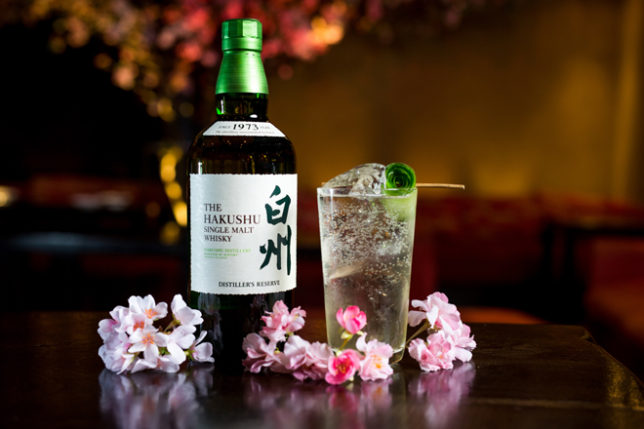 The second seasonal cocktail is the Sakura Sour – a delightful mix of Hibiki Japanese Harmony, kumquat, peach and sakura. Hibiki is Japan's most highly awarded blended whisky and this noble blend pairs perfectly with the fruity flavours from the peach and kumquat.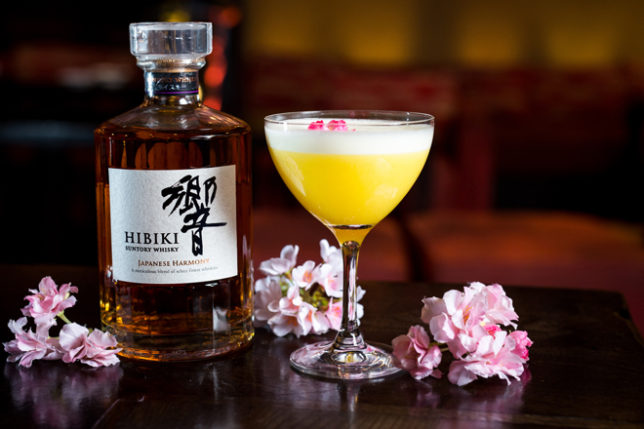 The third and final Sakura Season cocktail is the Casked Old Fashioned – Shochu's Japanese take on this classic cocktail which serves Yamazaki Distiller's Reserve mixed with sobacha syrup, sherry and plum sake. Yamazaki is Japan's premier Single Malt with its multi-layered and profound expression of the great House of Suntory Whisky.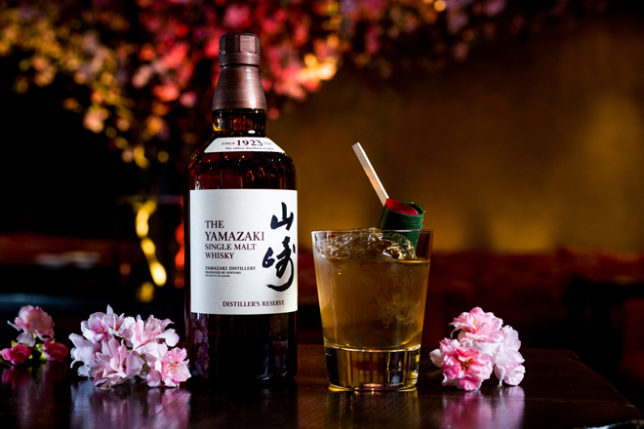 My lovely host at Shochu ordered me a selection of tasty small plates from the ROKA menu which paired perfectly with the cocktails. Here they are in close up to tempt and tantalise your taste buds. First up was yellowtail sashimi with a mouth-watering truffle yuzu dressing…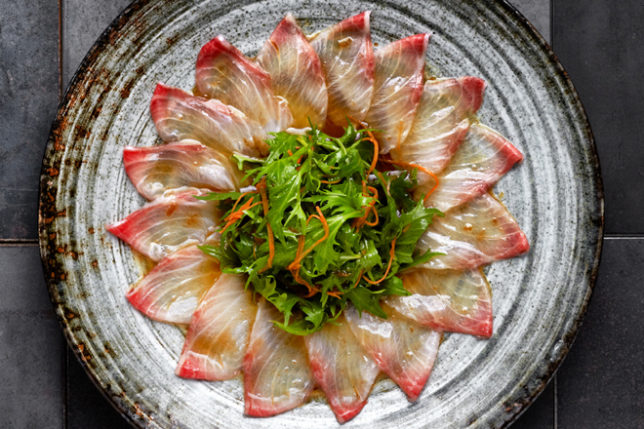 Swiftly followed by the freshest salmon sashimi I've tasted this spring…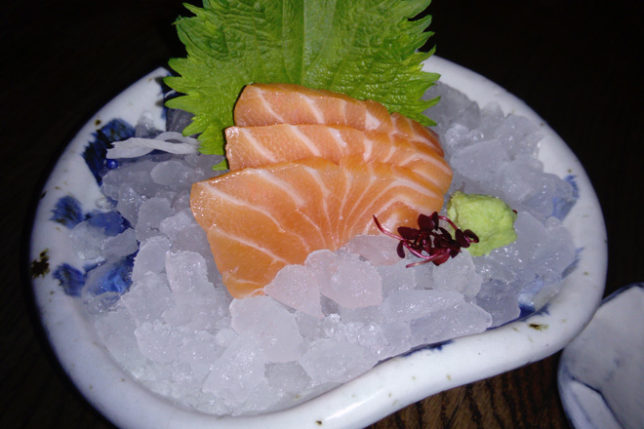 From sashimi to sushi with a couple of wagyu gunkan… wagyu sushi with oscietra caviar, spring onion and a hint of fresh ginger…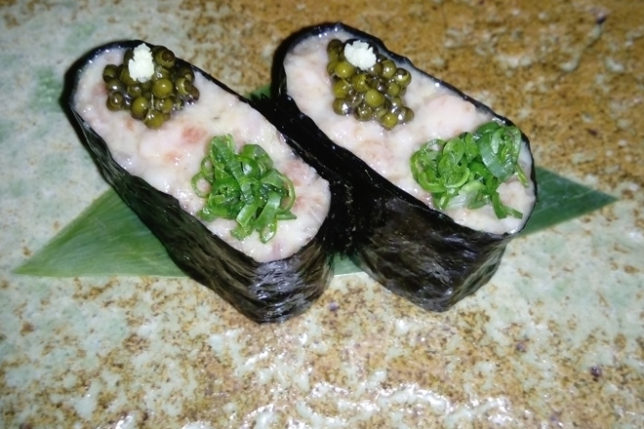 Moving on to the hot dishes, I was blown away by the scallop skewers with wasabi and shiso… the texture was to die for… caramelised on the outside but deliciously rare inside.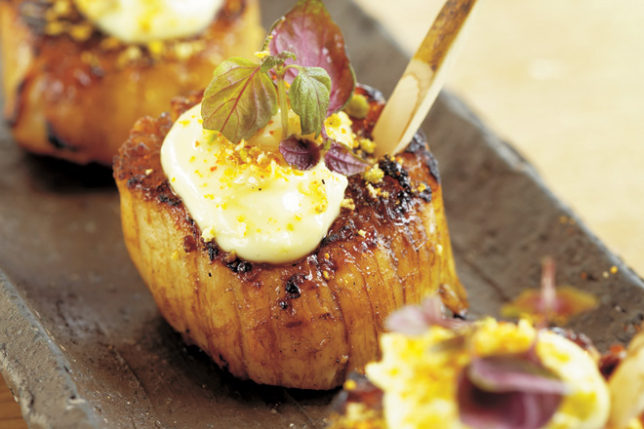 Followed by these delicious morsels of black cod, crab and crayfish dumplings…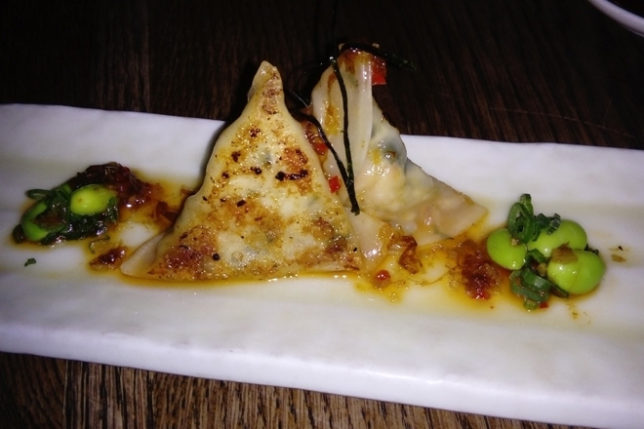 Next up was snow crab leg tempura with confit garlic mayo…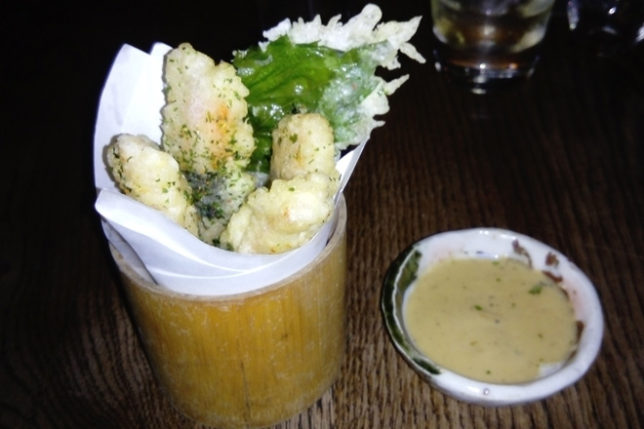 Followed by lamb cutlets with korean spices served with cucumber in a creamy sesame dressing and extra hot sauce on the side…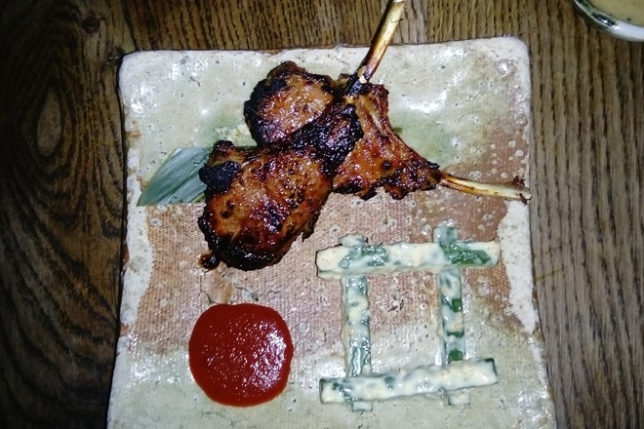 To finish, the dessert was yoghurt & almond cake with mango
Shochu is open from Monday to Saturday 5:30pm – 11:30pm and Sunday 5:30pm – 10:30pm. The sakura installation and special Suntory Whisky cocktail menu is available from now until Wednesday 7th June.
Shochu – below ROKA Charlotte Street
37 Charlotte Street, London W1T 1RR
020 7580 6464
www.rokarestaurant.com
@ROKArestaurant