Salad Zinger is the easy way to make delicious, healthy, tasty salad dressings and dips.
Salad Zinger is made from food grade stainless steel with a shatterproof bottle. It has a unique, patented design with a built in grinder for herbs, onions, garlic, citrus fruits and more. Make salad dressings, dips, marinades and more. Simply place your fresh ingredients in the grinder and twist. Blades in the grinder crush the ingredients to release their juices. Then add oil, vinegar and shake. Within a few hours, the flavours infuse to give you perfect results every time.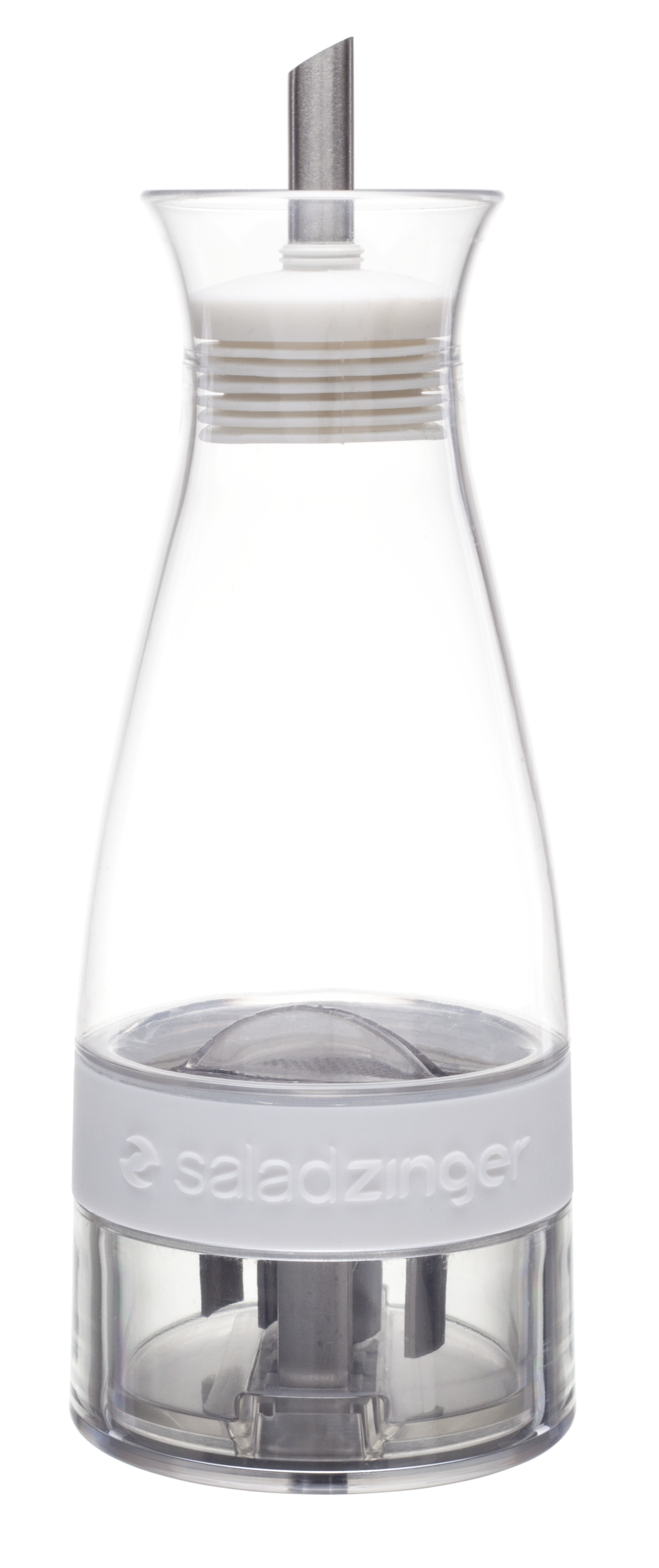 Use your mixtures tossed over a salad, poured into a little dish for dipping bread, as a marinade for meat, or drizzled over pasta, rice or potato dishes to add some extra flavour. Where to buy? Available from www.jdharris.co.uk priced £24.99, currently £16.99) The salad Zinger comes with an easy-to-follow recipe booklet.
Salad Zinger features
-Cushioned, anti-slip soft rubber base
-Food grade 18/8 stainless steel spout and blades
-Drip-free spout with silicone stopper
-Large ingredient cup allows for maximum flavour infusions
-Easy to clean
-355ml (12oz) bottle made from USA Tritan™. BPA/Halogen/EA and Phthalates free