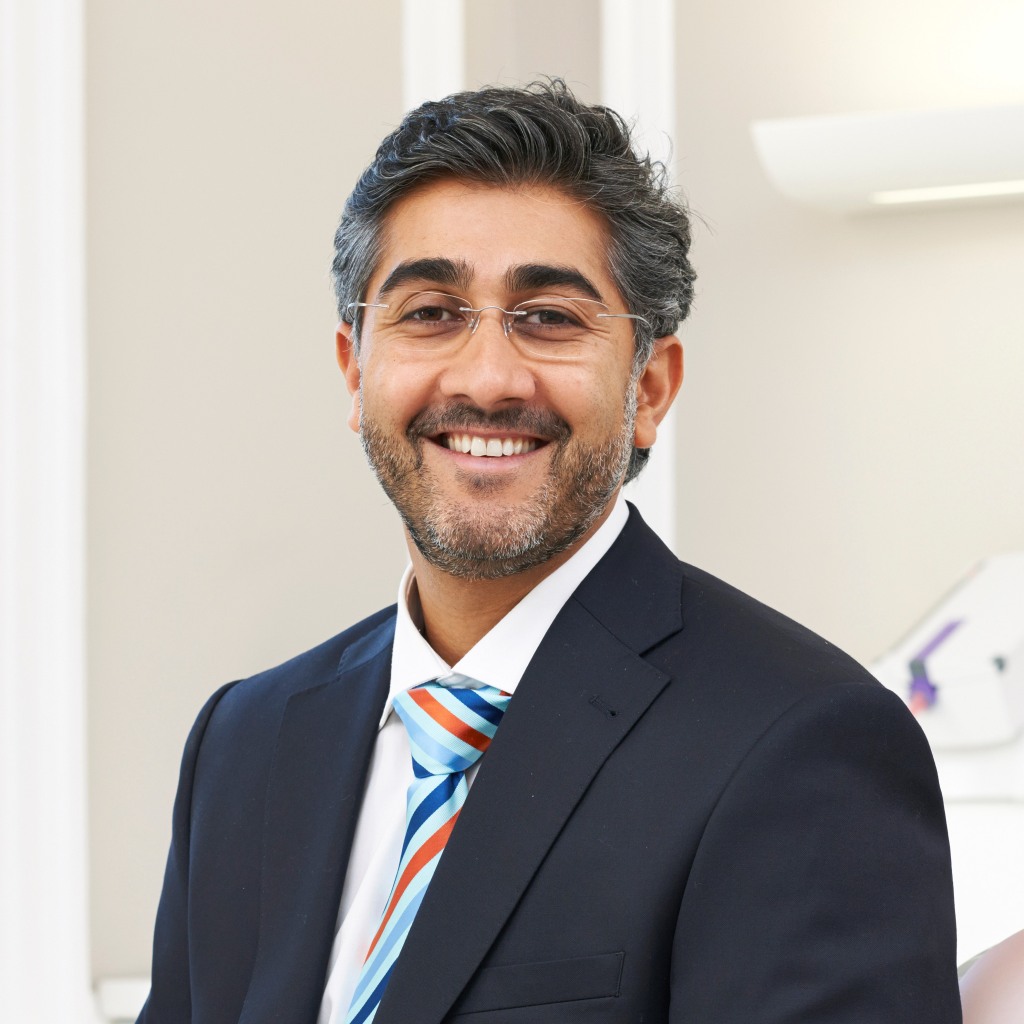 BY DR SAMEER PATEL
Teeth whitening has become increasingly popular in recent years, with the perfect white, bright, smiles of celebrities fuelling the desire for whiter teeth. Whiter teeth have long been associated with perceived health, attractiveness and socio-economic class (proven by research undertaken by social scientist Malcolm Gladwell), so it is natural that many people are in pursuit of whiter and brighter teeth. Teeth whitening is also one of the most cost effective long term beauty treatments around and the benefits cannot be underestimated. With advancements in the dental industry, it is now possible to achieve healthy white teeth at home or professionally in a reputable practice and with the industry now worth an incredible £40million, it is one of the easiest and most affordable ways to transform your smile.
Here are my top five tips for achieving a white, bright smile:
See the light- Dark coloured foods are notorious for causing discolouration in the naturally white teeth enamel. The best thing to do is try to avoid these foods and drinks such as coffee, balsamic vinegar and red wine, but if you do want to treat yourself, drink a glass of water after as this will help minimise staining.
Get a calcium boost – This may come as a surprise to many but cheese is also known for helping to maintain healthy white teeth. Although very fattening, cheese speeds the neutralization of acid and remineralisation of enamel. Less damage to our enamel equals fewer discolourations. In addition, cheese is also high in calcium which is known for strengthening bones and teeth. For a healthier alternative, milk and yoghurt act in the same way as the cheese, containing calcium and phosphorus which promotes the remineralisation of tooth enamel.
The ULTIMATE treatment- Ultimately, the only way to achieve long lasting results is to visit a professional dental clinic that can offer a variety of whitening options, starting with cleaning, stain removal and comprehensive chair-side (In-surgery) and home combination bleaching treatments. Elleven offers bespoke whitening treatments, tailor-made to each patient's life-style, budget and individual needs, ensuring the best results for beautiful natural white teeth
Neutralise acid- Chewing gum is also very beneficial when it comes to maintaining a white smile. Chewing gum helps to clean teeth mechanically by removing debris, and it stimulates production of saliva, which increases your saliva's ability to neutralize acid and remineralise your enamel, ultimately strengthening teeth. Make sure you choose a sugar-free gum and if it has whitening properties, even better!
Brush your way to a whiter smile- Your toothbrush can also influence the whiteness in your teeth. Make sure you change your toothbrush or the head of your electric toothbrush at least every two to three months, otherwise you're just transferring bacteria to your mouth. People also underestimate how flossing can transform a smile.
Dr Sameer Patel is Clinical Director at Elleven (www.ellevendental.com). Sameer qualified from Birmingham University having been awarded the Centenary Prize and nominated for the Clinical Excellence Award. He continued his postgraduate education at Oxford University whilst working in practice, before moving to Guy's Hospital, London. After his training, Sameer was awarded, by examination, Membership of the Faculty of Dental Surgery at the Royal College of Surgeons in London.

Sameer believes in providing high quality dental care utilising state of the art technology. Sameer is an active committee member of the British Academy of Cosmetic Dentistry (BACD) allowing him to give you the perfect smile. He is also a certified Invisalign practitioner, providing invisible orthodontics for teenagers and adults, and also enabling a more conservative smile makeover. Sameer was the recent Chairman of the Reading Section of the British Dental Association and the current official dentist for the PCA, Professional Cricketers Association.