Sauterelle at the Royal Exchange has announced a collaboration with Gio Group and Italian Michelin star chef Felice Sgarra to promote the best of Puglia's delicacies in London. The partnership features an exclusive Puglian artisanal products showcase on the 14th May and a one-night dinner menu on 15th May at 7pm, curated by Giovina Cristallo, Commercial Director at Gio Group.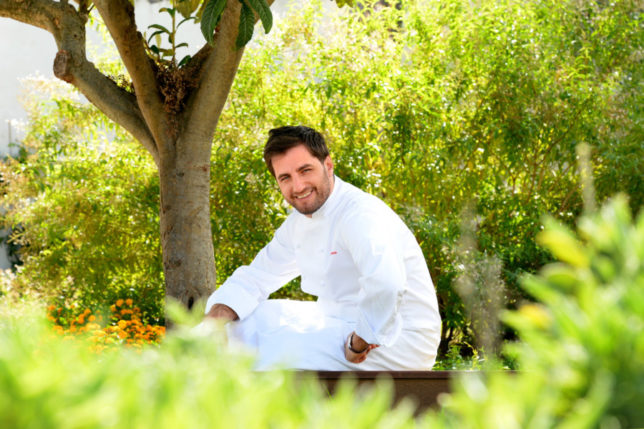 The showcase will feature select suppliers including Fiore di Puglia from Corato, Azienda Agricola Di Tria from Minervino Murge, the Caseificio andriese Perina, Sinisi srl from Andria and the Cantina Tenimenti Grieco. There will also be a complimentary mozzarella masterclass at 4pm where guests can watch mozzarella being made from scratch.
For the dinner, Felice and Sauterelle Executive Head Chef Stefano Leone will offer a selection of dishes inspired by the traditions and produce of Italy's Puglia region, an area celebrated for its authentic and natural recipes that have been passed down through generations. Speaking about the collaboration Giovina Cristallo said,​"I had the idea to call one of the more appreciated starred chefs in our territory and loved abroad too, Felice Sgarra, to create perfect menu to conclude the products that will be shown on May 14th.​"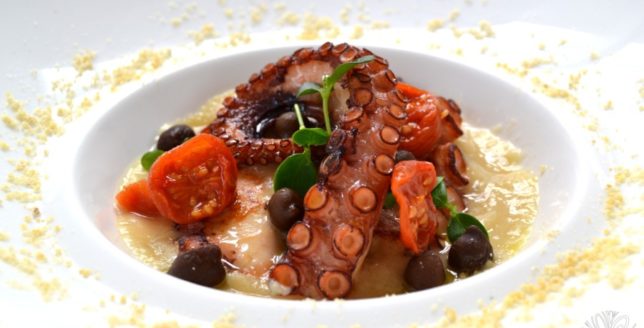 Classic Pugliese dishes featured in the menu includes 'prawn tartare with pork 'Guanciale', red lentils & wild chicory consomme' as antipasto and 'artisan pasta with sweet olives, asparagus & traditional burrata from Andria' for primo (first plate). For secondo (second plate) a delicious 'octopus, black chickpea, orange, courgette flower & gin' will be offered and to conclude is a dessert of fresh 'ricotta, almond, figs and extra bitter dark chocolate' and 'Petit fours'.
Felice was born in Andria and studied in Abruzzo, Roccaraso, before returning to his roots. His restaurant Umami, named after the savoury "fifth taste", prides itself on offering a refined but welcoming, innovative environment in the Andriese region, an area rich in gastronomic tradition and excellent ingredients. Felice was awarded a Michelin Star in 2014 which has been reconfirmed each year since then.
"I would like to be able to transmit with my creations the same emotion that a painting gives us when we admire it and to make people understand the great work there is behind, in the choice of the excellences and in the simplicity of the composition. It is the gesture, done with the heart, to make the difference", said Felice.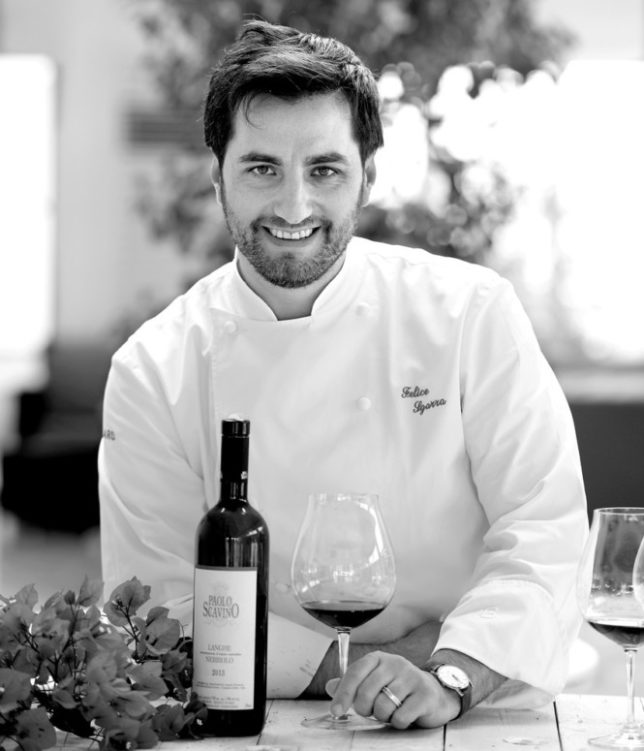 Felice and Stefano have a shared passion for creating and conjuring up new modern European dishes, influenced by their experiences, cultures and cuisines. Aside from Sauterelle, Stefano has worked at iconic Mayfair restaurant Quaglino's, The Mandarin Oriental in Hong Kong, and restaurants in Italy and Denmark.
Tickets are still available to purchase and are priced at £45 per person, which includes bubbles on arrival. To book please visit: https://shop.danddlondon.com/product/collaboration-dinner-michelin-star-chef-felice-sgarra-and-the-royal-exchange/
Sauterelle at The Royal Exchange
Royal Exchange, London EC3V 3LR
020 7618 2480
www.royalexchange-grandcafe.co.uk
@rexlondon