Kitty Waters is a transformational teacher and serial entrepreneur. Here she shares six tips for hardworking entrepreneurs to keep you sane and maintain healthy self care.
As entrepreneurs our businesses become our babies, in the beginning they need so much love and attention and it's difficult for them to stand alone. All of our time and energy goes into nurturing them and often we loose ourselves in the process.
When our self-care slips so does our self esteem and before too long we are working all the hours that gods sends for no money and may as well of been back at our job!
Good self-care includes having healthy boundaries, it took me ages to realise my needs came first!
Below are some tips to keep you sane and maintain healthy self care.
1. Nurture yourself first
Our household starts with meditation, followed by working out and an hour's dog walk I sit down to work about 9.45 / 10am clear and ready to go after filling myself up first! I used to get so annoyed at my husband because he would do his Kung Fu before doing anything around the house, now I follow his lead and look after me before I attempt anything.
2. Have a routine and healthy boundaries
A healthy routine supports and nourishes you, it sets you up for the day. You're more productive and get more done. Getting up and going to bed at the same time is massively helpful. Having a pattern that you work to each day and building in space to think is also crucial. Healthy boundaries means stopping work at the same time and not working all the hours that god sends. It's also important to have space. This is where we get our best ideas if you working all the time you will be too close to your business and miss vital points that only see when you step back.
3. Meditate
Meditation improves your concentration, and helps you stay present enabling you to have laser like focus when doing things. Often my meditation gives me the solution to problems I have. It is a great stress reliever too. As well as help me concentrate I now don't worry! There are so many forms of mediation nowadays that it is accessible for all. I do TM which is simple and only 20 mins a day.
4. Pay yourself
This may seem obvious but it is so easy to pay others and not ourselves when we first start our businesses. Always pay yourself each month it's important to have a flow of money going into your account even if it varies month to month.
5. Stay in your genius zone
Concentrate on what you are good at and outsource the rest. This seems counterintuitive at first but your business will definitely grow. I can do most things but they tend to take me longer than my super organised PA by staying in your zone of genius it aides self care.
6. Do what you love
This is my best and most impactful tip! So many Entrepreneurs build the wrong businesses and burn out! You need to build the right business, doing what you love is so important, it then isn't work. In my podcast Kitty Talks I interview thought leaders doing their soul work, there will be no burn-out involved when you do your dharma only flow and joy.
About the expert
Kitty Waters is a transformational teacher and serial entrepreneur. Her mission is to change the way humanity sees and views following your happiness, bliss, and joy, and ultimately, as the Bliss Finder, her mission is to help you find your bliss, in every aspect of your life, and ultimately delegating what you don't find blissful to those that do. She is the co-creator of The Network for Transformational Leaders, a non-profit and peer group for people doing Transformation work.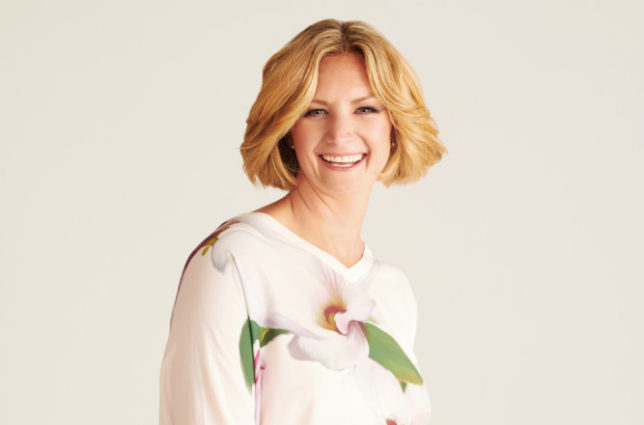 Kitty's life has gone full circle after having a nervous breakdown in her twenties, suffering from depression, drug and alcohol abuse. This dissatisfaction and disconnection from life lead her down the personal development route.
Kitty has a 20 year background in business, having built departments and companies from scratch, she was a shareholder in a James Cann Recruitment firm (Dragons Den) Business which sold for 52million in 2015. She is also a fully trained Reiki Master and NLP Practitioner.
Kitty launched Kitty Talks in the spring of 2017. Her coaching and the Kitty Talks Podcast de- mystifies Dharma for people and makes it clear and understandable. By sharing real life people's stories and how they're following their bliss in their own lives…. Kitty Talks mission is 'to inspire a generation of change-makers to follow their passion and purpose and make a difference on the planet.'