Sensationail states it has become the number 1 selling home gel nail system in the US in its first week of launch, selling out in under 24 hours in stores (over 7,000 stores) such as Wal*Mart and CVS and had a UK waiting list in excess of 10,000 in the UK when it launched in April 2012. Hailed the 'ultimate at home gel manicure' by US journalists and the Today Show, the Nailene SENSATIONAIL™ Invincible Gel Polish. We test it to see if it lives up to it's claims.
Starter Kit (from £60 – £69.99), is identical to an in-salon Gel Polish manicure but at a fraction of the price. It is now available in the UK for the first time online at www.sensationail.co.uk and in Boots and Asda stores nationwide, this portable, at home system gives you all the resilient benefits of salon gel services in a do-it-yourself format.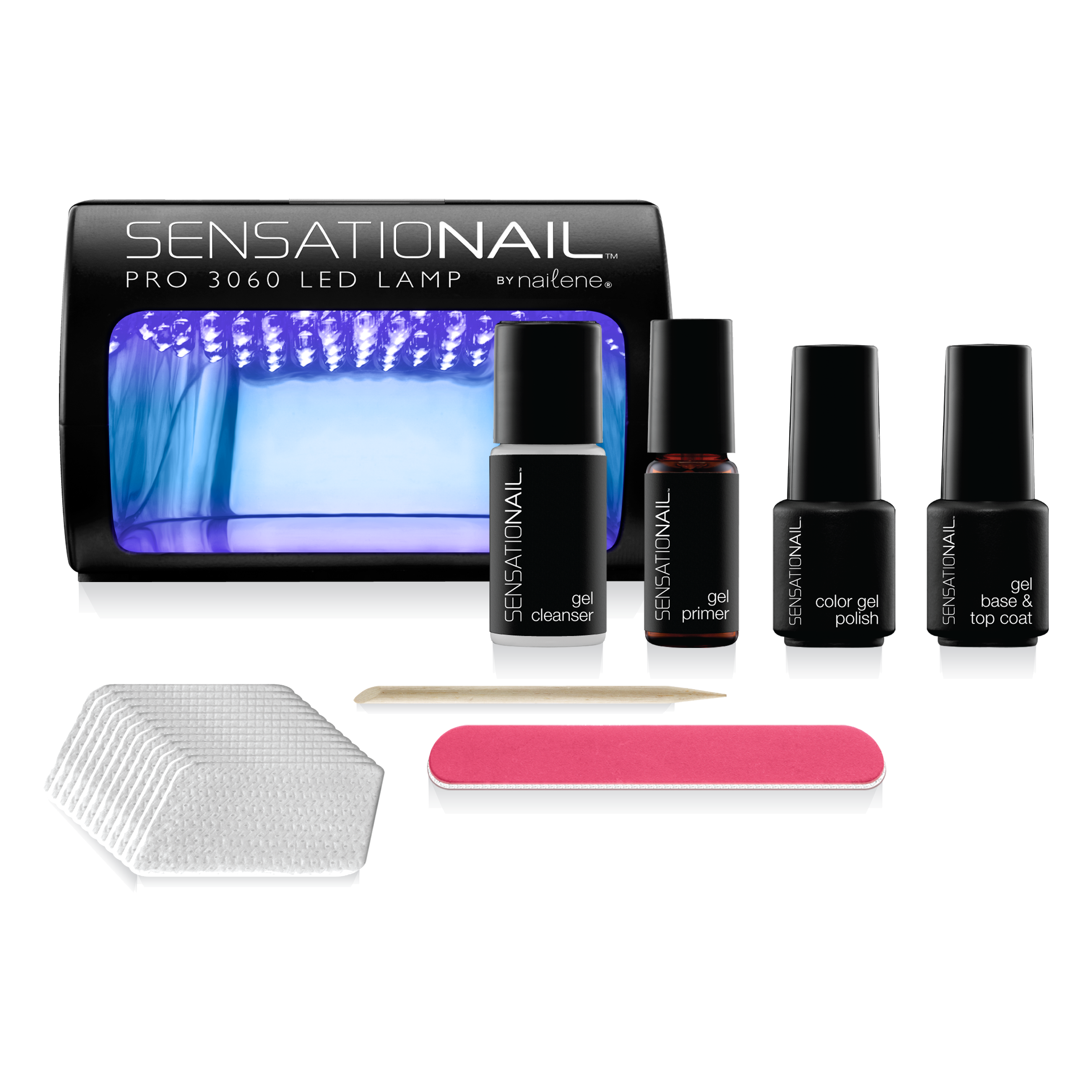 SENSATIONAIL™ Starter Kit is a powerful and compact system that comes complete with all of the tools you need to achieve 10 beautiful gel polish manicures. The exclusive and compact PRO 3060 LED Lamp harnesses LED light technology to safely and quickly flash harden the SENSATIONAIL gel polish, sealing in the colour for a radiant finish, with zero dry time (unlike regular nail polish)
The result is a high gloss, damage-proof manicure with a mirror finish, with no chipping, lifting or cracking for up to 14 days and easily removed in minutes (with an acetone nail polish remover).