Laurent Bourrelly is an SEO Ninja, Tech Privacy and Security expert and international keynote speaker who works with multi-million-pound businesses to help improve their marketing efforts through SEO. We asked Laurent to share his SEO secrets and knowledge of online marketing tactics to show how the right SEO can help you grow your business like a boss!
When an SEO wants to improve a website, he/she looks at the following three traditional pillars of SEO: technical, content, and popularity.
Technical: Don't Sweat The Tech Stuff
The technical pillar deals with all aspects of how the website can comply with accessibility requirements for search engines.
Technical SEO is an area of expertise in itself. The task is complex and evolving constantly. A traditional SEO audit is a place where the technical pillar is most visible. A website can host a multitude of elements, which may need to be optimised.
In the end, very few websites can have everything in order to comply with the technical audit. This is why I tell my clients not to worry so much about the tech side of the website. It's not unusual to have less than 20% of SEO recommendations carried out while technical limitations and marketing goals can be a definitive roadblock for SEO to be correctly implanted.
Content: It Really Is King
The content pillar takes care of how good is the content and how well optimised for SEO.
From a quality standpoint, a search engine is not very difficult to please. The level of quality from a human perspective is much more complex, but Google has put out some guidelines on what constitutes quality content. An SEO carries out the mission to optimise the content for search engines. A bunch of tags and bits of advice on keywords are the basics. However, the border is hard to define between the end of the job of SEO on content and where the content marketer and copywriter kick in.
The Panda Google penalty put some order in content. The level has risen, but it's still not great. Most of the content is just a notch above what was around before. For the most part, content meant for SEO purposes only can't pretend to attract much natural traction.
Popularity: All About Links
Popularity and authority are all about links. Here, the situation is a bit awkward. Google says SEO should not acquire links artificially. Put out great content out there and links will come.
The truth is not so simple. Links are the most powerful weapon in the SEO arsenal. SEO got very good at getting links in the most unnatural manners, while staying under Google's radar. When an SEO analyzes a website, he/she looks at these 3 fundamental aspects, in order to formulate recommendations to improve the situation. It works more or less, depending on the situation and the skills of the SEO.
Today, we need to take a different approach – here is what the modern SEO approach to the 3 fundamental pillars looks like.
Technical: What Does Google Really Want?
Of course, it values a well-built website, great content, and lots of good links. That's the old school way to look at it. I'm not saying we should not do it anymore, but it's just the basics. Today, we need to dig deeper and look at it differently.
Google is looking at three very specific factors, in order to evaluate if a web page has value: expertise, authority and trust. By looking at the analysis from the following perspective, the dimension changes completely.
Content: Expressing Your Expertise
Do you know what you are talking about, and can you express it well to your audience? Basic SEO optimisation should not be the end goal. Title tags and meta description should be perfect, the length of content matters, the presence of keywords, etc. Automatic SEO audit tool can do that today.
Where the value of an SEO Consultant comes in is about more than those basics. We need to push clients to be real authorities within their industries. They need to express out loud how good they are at whatever it is they are doing. Moreover, they need to tell their expertise in the best way possible for people to understand and connect with the content.
It's not easy at all, but it's the most important challenge today regarding content.
Popularity: Authority Wins Every Time
Is your content good enough for influencers within your industry to mention you? If not, go back to create more compelling content. It's even harder to be sure that the content is still SEO compliant while being amazing for humans. Recommendations will extend to content promotion and analytics of results.
Buying links and spamming the web can only go so far. When real authority is detected, funny things happen. The website starts to make jumps to the top three of the search engine results page. It's still possible to achieve great results by buying links & co., but the authority website will win in the end, always!
Is your website safe for users? Are you taking good care of them, protecting their private data and making sure the experience will be pleasant and safe.
Beyond the basics, to make sure a website can be indexed, it's time to go deeper into the complex challenge of trust. Going for https is only the tip of the iceberg. A shady website can switch to https but it will remain bad for the user. An SEO should make sure everything is in order for the user experience to be perfect.
About the expert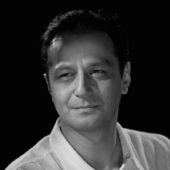 Laurent Bourrelly is an SEO Ninja, Tech Privacy and Security expert and international keynote speaker. Laurent works with multi-million-pound businesses to help improve their marketing efforts through SEO and is passionate about using his knowledge of online marketing tactics and smart technology to educate the public on digital privacy and security. He has given numerous talks on SEO and technology including a TEDx Talk in Andorra.
Laurent is one of Europe's most sought-after SEO experts currently ranking as the third best SEO expert in France and he is a permanent member of the UK and European Search Awards judging panel. Laurent acts as an advisor to the founder of Qwant, a company tipped to become a direct rival to Google with the development of its search engine and smart devices and applications that respect privacy.
In his spare time, Laurent is an avid downhill biker and competes professionally.