Summer is around the corner and it's time to gather friends and family for fun outdoor dinners again. Here's a little how to guide to create a lovely table setting – in just 5 simple steps from Lexington's founder, Kristina Lindhe.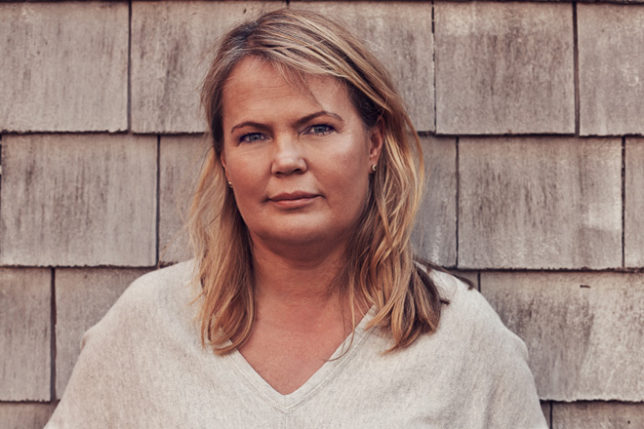 1. Decide on a theme
The theme does not need to be followed strictly but it does give a nice impression when the table setting follows one. In the table setting for this how to guide, blue was used in combination with elements from nature as the base.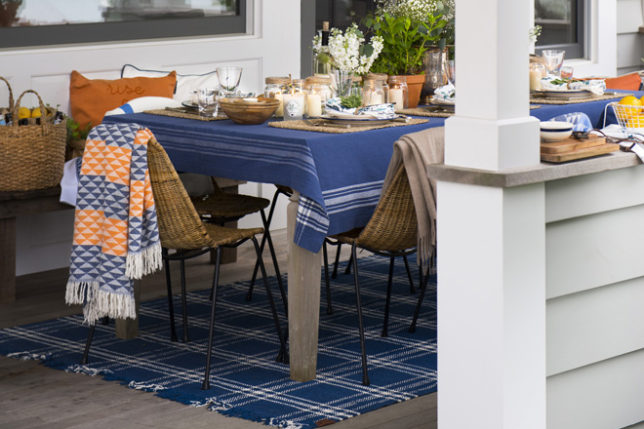 A little bit of white was also added for crispness with a touch of orange as accent.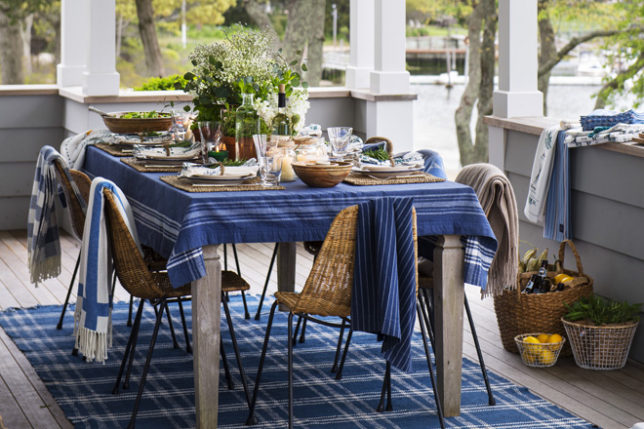 2. Greens everywhere
Put a little green where you can, in the water bottle, on the plate, and in pots on the table.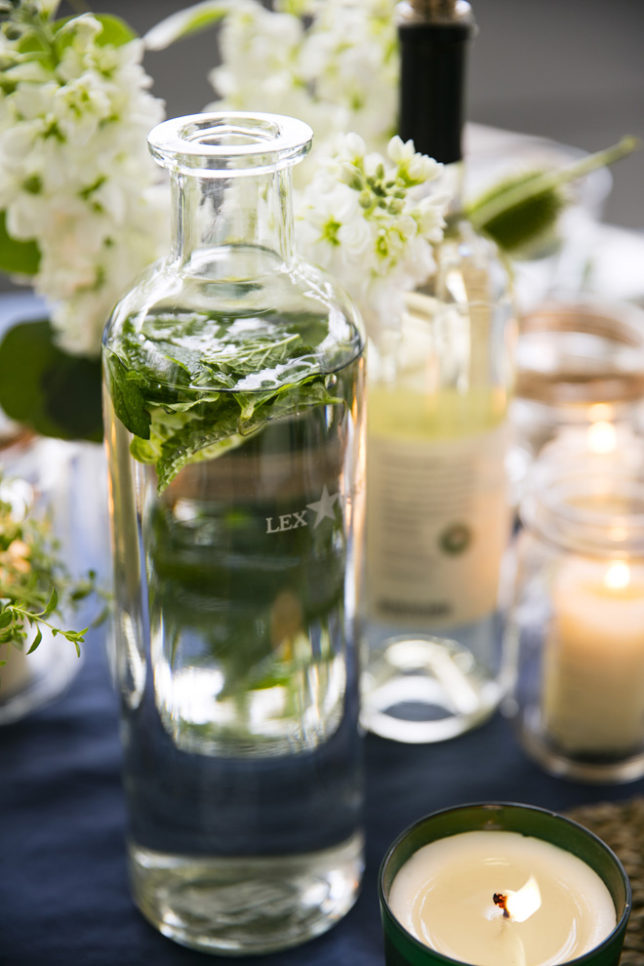 And if you're really going for it – make the salad follow the theme too.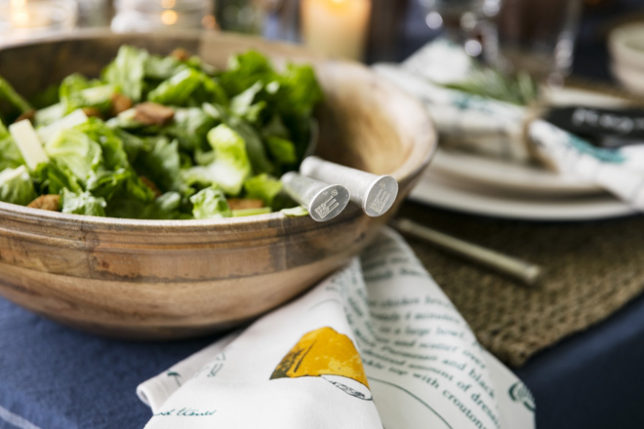 Herbs are perfect to put on the table – both for decoration and if guests want some extra flavour to their food. They also team up well with Lexington's cotton napkins this season (which have various herbs and their names printed on them), working as a conversation starter as well as adding an educational flair to your dinner.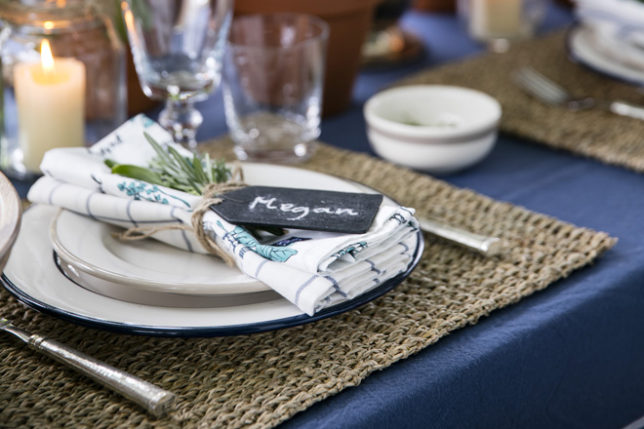 3. Make it easy for yourself
Someone wants another beer again? Spare yourself the trouble of running inside. Place the beverages in baskets close to the table (a bag with ice in the bottom keeps them cold).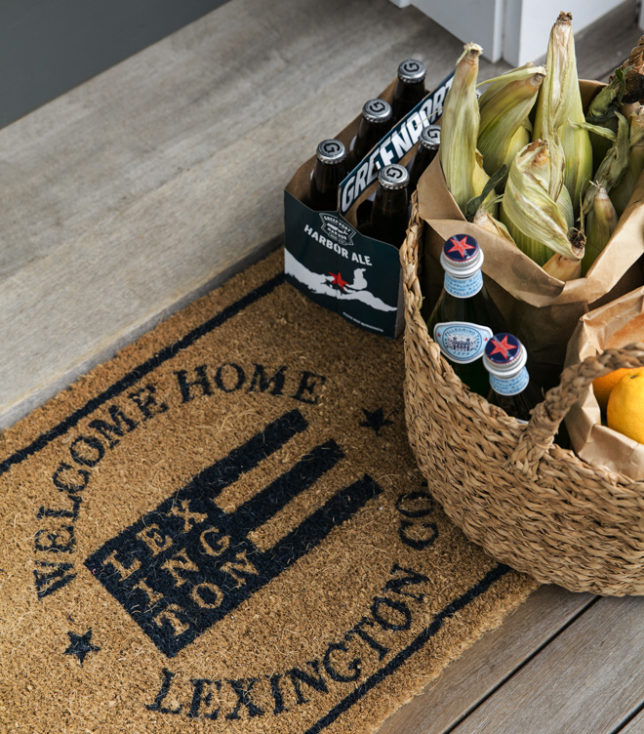 When in the kitchen, save your outfit from stains with a nice apron. This apron has a pocket too, so that you easily can bring little things with you.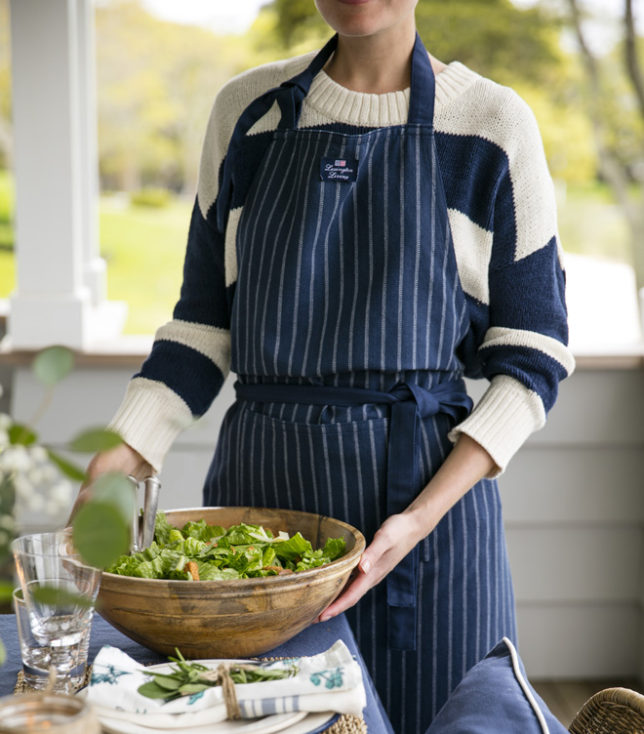 4. Lots of candles for the ambiance
Most of us remember to put candles on the dining table. But don't forget larger lanterns standing on the floor, hanging from the trees, or on the railings.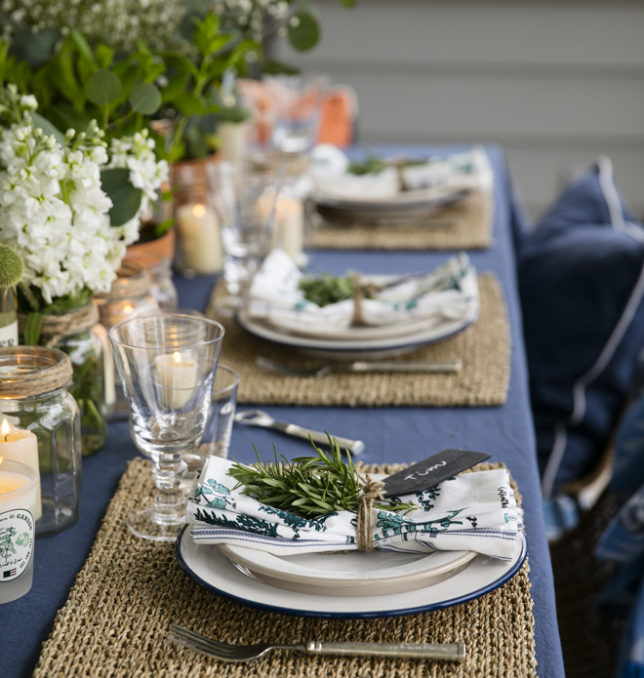 5. Make your guests comfortable
Finally, we all know how a hard chair or a chilly breeze can make you leave an outdoor dinner earlier than planned. Adding soft cushions for back support and cozy throws and blankets on each chair will make your dinner last all night long (if that's your wish).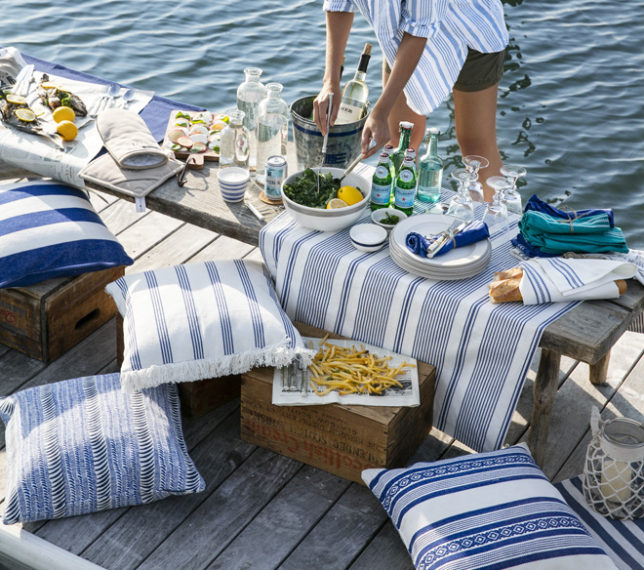 About Kristina Lindhe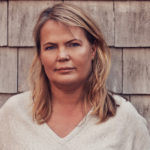 Kristina Lindhe is the founder of Lexington Company. Influenced by the New England Hamptons style, Lexington offers elegant American East Style homewares, fashion and accessories with a strong ethos for quality craftsmanship and design. The range is available at John Lewis. For more style ideas,  please visit www.lexingtoncompany.com