Sif Jakobs Jewellery launched the Pink Ribbon charity collection in 2009 and the jewellery collections of the Icelandic designer Sif Jakobs combine chic Nordic aesthetics with Italian elegance, her jewellery is both luxurious and on trend encapsulating a unique look and feel which appeals to customers far beyond the volcanic beauty of Iceland.
The Pink Ribbon collection comprises of a pendant and studs in the shape of the iconic pink ribbon supporting breast cancer awareness. The beautiful stud earrings (£79) are made from 925 Sterling silver with rhodium and set with pink zirconia in pavé settings.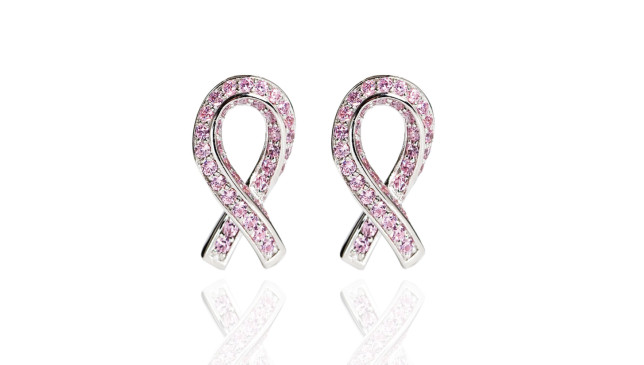 The matching pendant (£89) is made of 925 Sterling silver with rhodium and is also adorned with pink pavé zirconia. When purchasing Sif Jakobs Jewellery Pink Ribbon products you are supporting the fight against breast cancer with 20% of the price donated to breast cancer charities.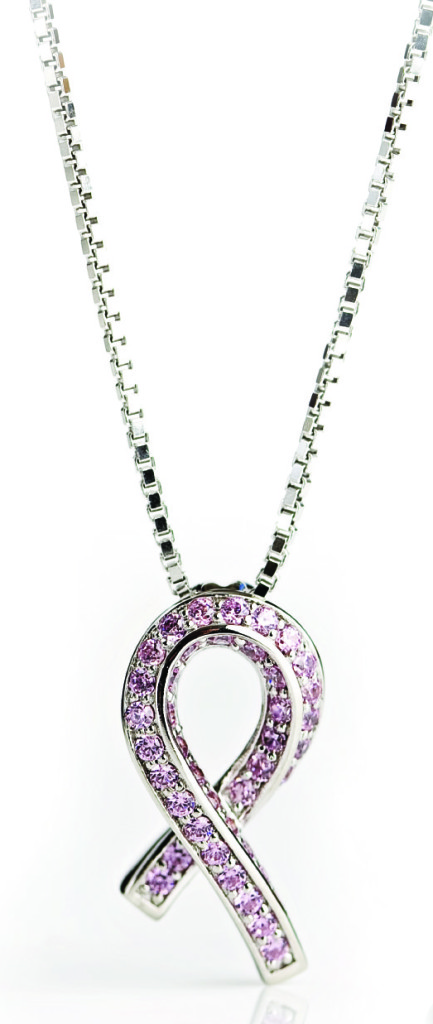 In 2009, Sif Jakobs Jewellery was granted the honour of designing that year's Pink Ribbon charity project for the Icelandic cancer foundation, raising awareness of breast cancer. It was the first time that a goldsmith had designed jewellery for the Pink Ribbon project in Iceland. Staying true to the simple proud elegance of the ribbon design, Sif created the pendant necklace and earrings with her signature sparkle provided by glitzy pink pavé zirconia.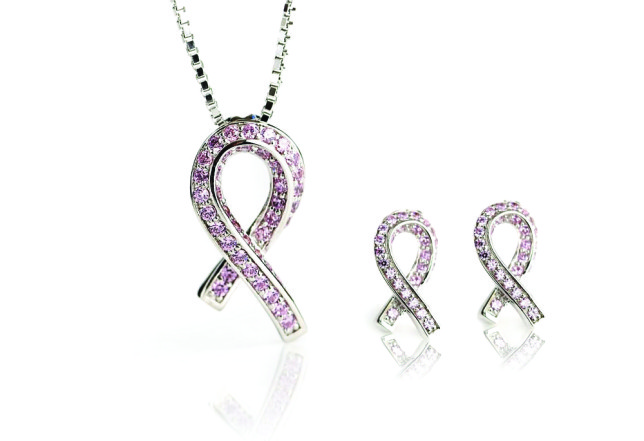 Sif Jakobs, the woman behind the global brand that is Sif Jakobs Jewellery, was born in Iceland and educated as a goldsmith in Sweden before travelling all over the world. Copenhagen has been her base since 2000 and for years Italy was a second home. Her love for Italian elegance is a constant source of inspiration and the reason why her collections are all named after Italian cities.
Sif Jakobs has always been artistic even from an early age and all her life she has had a passion for creating. Her effervescent personality, cosmopolitan lifestyle and instinctive sense for quality and design contribute to her glamorous jewellery that add a touch of luxury to everyday life.
Sif has been quoted as saying, "Travelling is my inspiration – I love to see what is happening around the world and to be inspired by current fashion trends. I wish to create jewellery that gives a feeling of luxury. Simple and beautiful style – everyday."
The Sif Jakobs Jewellery Pink Ribbon charity collection is available from www.sifjakobs.com