We asked Harry Sloan, cocktail expert and one of three co-founders of the cocktail bar company  Beetle Juice – 18, mobile VW cocktail bars that cover the UK  – to share his extensive knowledge and give us some top tips on how to create a signature cocktail. From encapsulating the uniqueness of the person you are creating it for to the choice of spirit, list of ingredients and that all important lasting impression – theatre.
With the rise of trendy cocktail bars opening in towns and cities taking over the demand for pubs, music festivals increasing their cocktail offering and perhaps you have recently been greeted with a cocktail upon arrival instead of a traditional glass of bubbly at a wedding or party; cocktails have never been so in vogue. The great thing about a cocktail is that you can truly make it your own. What is a signature cocktail and where do you begin when it comes to making one?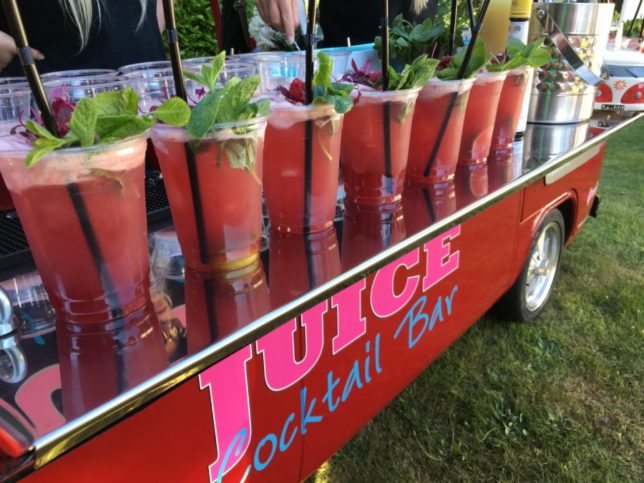 What is a signature cocktail?
A signature cocktail is unique to the person who is making the drink, but can also be bespoke to the person you are creating the drink for.  From using local ingredients, spirits, to a unique garnish such as popping candy or edible flowers and a catchy name, these are all contributing factors to your bespoke creation.
5 questions to ask before you get started
Who are you making the cocktail for?
Find out what their preferred spirit is, any likes and dislikes and most importantly if they prefer sweet or sour drinks.
Focus on details, think hobbies or what they like doing. Being able to incorporate hobbies and past times into the name of the drink or garnish are all great talking points.
Decide whether you are going to make a short or long drink.
Once you've established your ingredients and have practised making it, think of a name that sums the drink up against the person or brand you are making it for.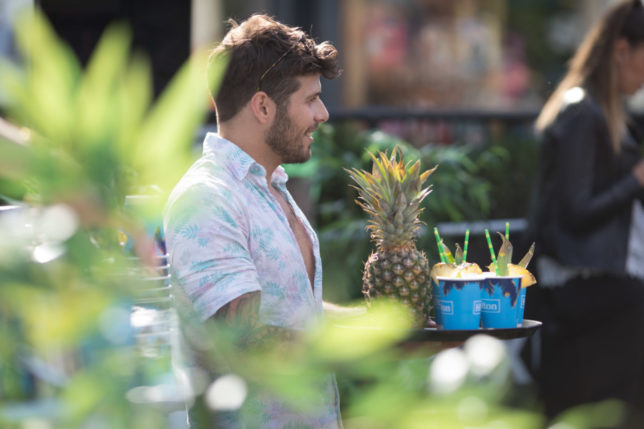 Signature Cocktails: From choosing the ingredients to adding some 'wow'
Once you have decided what ingredients you want to work with, you'll need plenty of ice, a shaker and a suitable glass.  Cocktails can be amazingly visual and a good garnish to finish it off, is the icing on the cake. Think sprigs of rosemary, lavender, 100's and 1000's around the rim of the glass, dehydrated fruit looks good.  Apples, orange, lemon are all easy to dehydrate and even a few fresh berries bring in colour and add to flavour.   I would always make and offer a non-alcoholic version, you should cover all basis. Set the atmosphere by playing the right music, have a few cocktails made that are ready for guests as they arrive but always – if you can – make a cocktail in front of your guests.
The importance of taste
Taste is so important, make sure the flavour is balanced and your alcohol measure isn't too high, there is nothing worse than drinking a strong cocktail.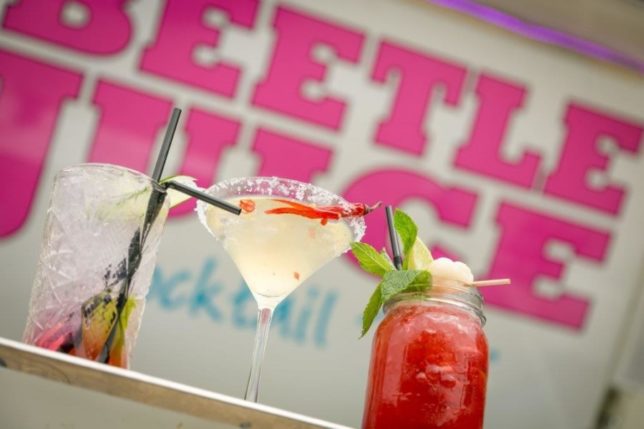 About the expert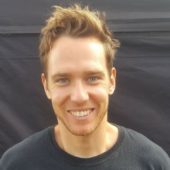 The Beetle Juice tale started in 2011 in Farnham, Surrey, when brothers Julian and Jonny, and their friend Harry Sloan, had the idea of converting a 1970's VW van into a cocktail bar to 'take the party to the people'. Prior to starting the company, Harry worked in a number of cocktail bars mastering his skills and gathering valuable experience and knowledge which he is proud to share today.