Jumeirah Carlton Tower, situated in the heart of Knightsbridge, is a landmark hotel acknowledged as one of London's finest. The hotel is noted for its fine dining, enviable location off the Capital's most fashionable shopping area of Sloan Street, and home to the exclusive Peak Health Club & Spa.
The Peak Health Club & Spa is one of London's premier health and beauty centres with stunning views across the most exclusive neighbourhoods in London. In addition to its eight treatment rooms, The Peak Health Club & Spa features a state-of-the art gym with stunning views across Knightsbridge, indoor heated swimming pool, Jacuzzi, sauna and steam rooms, two fitness studios offering more than 60 classes a week, golf simulator, a full suite of personal training options and The Club Room lounge for post-workout drinks or a nutritious bite.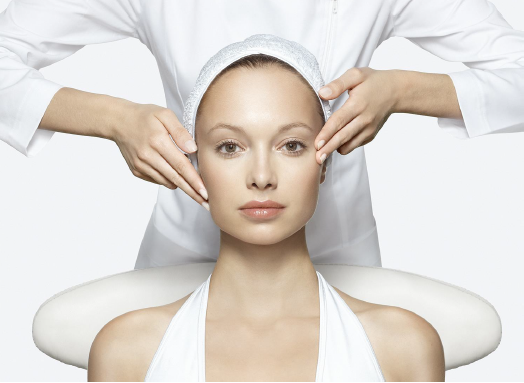 An oasis of calm and tranquility, high above the city on the ninth floor of Jumeirah Carlton Tower, The Peak's signature SKEYNDOR Kobido and Global Lift Facial combines Kobido facial massage techniques with SKEYNDOR's revolutionary Global Lift Facial to remove toxins, smooth out wrinkles and restore facial fullness.
The Kobido massage removes toxins and smooths out wrinkles without the insertion of needles, whilst the Global Lift programme restores facial fullness and improves definition, as well as minimising wrinkles around the eye area. With ProGEN-in technology, this treatment achieves a face-lift effect by redefining the jawline and firming the neck.
Having read about the amazing results possible thanks to the SKEYNDOR Global lift with Kobido massage treatment at The Peak Health club & Spa, I was looking forward to experiencing them first hand having been warmly greeted by my therapist Maria and led to the relaxing treatment room in the Spa.
First Maria cleansed and toned my skin before exfoliating it to remove dead skin cells, encourage cell renewal and improve circulation. She then applied SKEYNOR's Global Lift Activating Firming Gel and used hydro-electrophoresis for a few minutes. This is a non-traumatic method using pulsed Galvanic current to help active ingredients in aqueous solutions to penetrate more deeply into the skin by transporting molecules across the dermal barrier using one million pulses per second. The activating firming gel is an emollient non oily gel which has tensor and firming properties.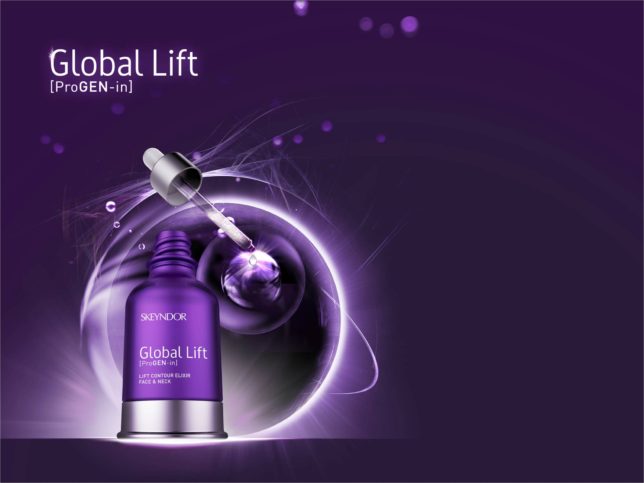 Maria then applied an SKEYNOR's Global Lift Anti Gravity Serum and use electrophoresis for 6-8min. The anti-gravity serum is formulated to produce a global lifting effect on the skin. It is specially developed for treating loose mature and prematurely photo-aged skin with hydrolyzed collagen and organic silicone which consolidate the skin's supportive properties.
Using a little more of the Anti Gravity Serum, Maria performed Kobido massage on my face which is a massage technique based on a traditional Japanese facial  for lifting and firming. The Kobido heritage stretches back over 500-years so I knew that I was in safe hands with Maria who is professionally trained in the special percussion based technique.
After Kobido, SKEYNOR's Lift Action Mask was applied, first on the neck and then on the face. The mask was left on for about 20 minutes during which time Maria used cryotherapy over the mask for about 10 minutes. This produced a cooling sensation over my skin which Maria told me preserves the active ingredients in the skin and prevents them from being transported away from the areas we were focusing on.
The final stage of the treatment, Maria applied a small amount of Lift Contour Cream to my skin. This face and neck cream is based on [ProGEN-in] technology to provide a firming, redefining and anti-wrinkle effect which helps cosmetically lift the skin giving it a more youthful appearance.
In the homecare routine I was given to take away with me was the Global Lift Elixir. Winner of two prestigious Awards, Best Anti-ageing Product, this heavenly smelling serum redefines the key points of the facial contour while combating visible signs of ageing and helping to correct the skin tone with its pearlescent effect.
The Peak Health Club & Spa
Jumeirah Carlton Tower
Cadogan Place, London SW1X 9PY
020 7858 7300
www.peakhealthclub.com