To celebrate the arrival of summer, D&D London is hosting an array of flower-inspired initiatives including new cocktail menus, dishes and floral installations as part of the group-wide #BlossomCity campaign. At iconic restaurant Skylon, at the Southbank Centre, the Skylon bar has been transformed into a verdant oasis and a new 'Skytonic' menu will launch on Monday 22nd May, offering an alternative G&T menu with a new collection of aperitifs and alcohol free drinks featuring premium mixers from Fever-Tree.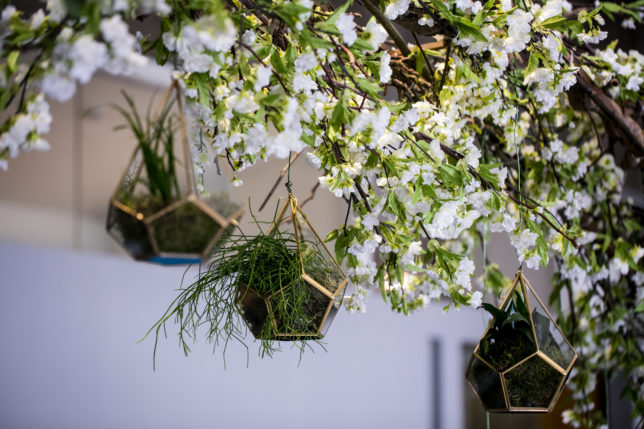 Beneath a vibrant canopy of blossom and hanging copper terrariums housing botanical plants, guests will enjoy a range of drinks created by pairing Fever-Tree tonics with British spirits, with UK-grown herbs, fruits and floral infusions enhancing the unique flavour profile of each. The Fever-Tree philosophy of harnessing the best ingredients from nature and the exploration of this has influenced the creation of each serve. Enriching the complex and warming notes of the Aromatic Tonic Water, Martin Miller's Westbourne Strength Gin will be added along with English strawberries and cracked black pepper to create a vibrant twist on a classic gin and tonic. Boasting elderflower sourced from the Cotswolds, Elderflower Tonic Water will be mixed with Hendricks Gin, cucumber ribbon and fresh rose buds for a light and floral summer tipple, while Indian Tonic Water and Tanqueray will be served with plum and thyme. Also on the menu will be a unique seasonal twist on a vodka and tonic, Mediterranean Tonic Water will be poured with British asparagus infused Sipsmith wheat vodka and garnished with shaved asparagus and garden peas.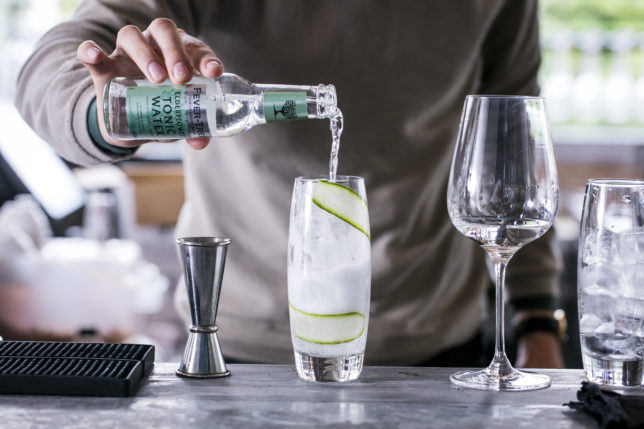 The Skytonic menu will also offer a range of flavourful alcohol-free alternatives using two varieties of Seedlip, the world's first non-alcholic spirits, Seedlip Spice 94 and Seedlip Garden 108, combined with a variety of Fever-Tree mixers. Creating a distinctive savoury drink, guests can sample the Mediterranean Tonic Water mixed with Seedlip Spice 94, rosemary and sugarsnap pea as well as a warming yet fresh concoction of Seedlip Spice 94 and Fever-Tree Ginger Ale mixed with orange zest and fresh English mint.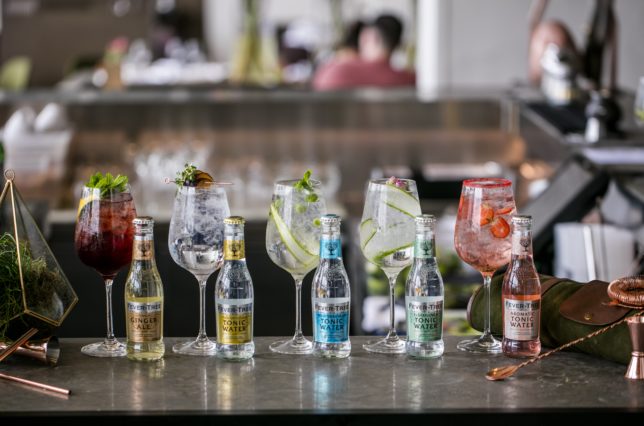 To complement the new serves, recently appointed Executive Chef, Kim Woodward, has developed a selection of modern British sharing dishes including fried squid with a spicy mayonnaise and burnt lime, and Cornish soft shell crab sliders with slaw. Guests will also receive complimentary Fever-Tree infusion petit four jellies to accompany their cocktails.
Throughout the Skytonic residency, Skylon will host a series of Tanqueray & Fever-Tree bottomless G&T jazz brunches; on 10th June celebrating World Gin Day, for Father's Day on 18th June and 15th July. Also, ingredient led Skytonic masterclasses will be held at the Skylon bar on Monday 19th June and Monday 17th July.
Skylon
Royal Festival Hall, London SE1 8XX
020 7654 7800
www.skylon-restaurant.co.uk
@skylonsouthbank