Sleeping Duck has launched the UK's first of its kind, customisable mattress – the Titan. The revolutionary mattress allows customers to vary the firmness and feel of the mattress to ensure they get a great night's sleep.
Sleeping Duck is one of the only companies to offer a 100-night trial so customers can relax and enjoy the mattress in their own time, allowing them to truly find out if it will be suitable for the next 10 years of their lives.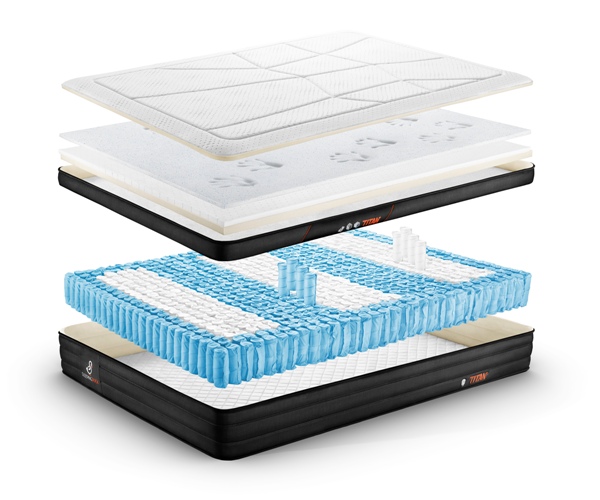 The Titan has been engineered with a combination of pocket springs, memory foam and natural latex. Rather than multiple products or versions, Sleeping Duck put all their efforts into designing one perfect mattress based on customer feedback.
Sleeping Duck have designed mattresses to support everyone including those who have difficulty sleeping including back problems.
For those who sleep on their side, as many pregnant women do, the Titan is designed to provide pressure relief to the hip, pelvic and shoulder areas, which aids blood flow through the night. For those who suffer from non-specific lower back pain the Titan provides extra support to the lumbar region.
Customers can adjust the comfort level of the mattress through a series of feel and firmness changes which is not available in any other mattress in the UK.
Sleeping Duck very kindly sent SLOAN! Magazine a mattress to try out and we were mightily impressed. The mattress comes rolled in a large box making it easier to be delivered and move through the house to the bedroom. The quality of design and manufacture is evident from the moment it comes out of the box. The best thing about this mattress is that it genuinely supports your sleeping position regardless of how you sleep. It's also great for those who would otherwise be troubled by a partner who moves about in their sleep as the mattress takes the strain so you don't have to. The Titan mattress from Sleeping Duck gave the best night's sleep we have had in a long time and we at SLOAN! Magazine cannot recommend it highly enough. We were so impressed that Sleeping Duck Titan mattress is featured in the July issue of SLOAN! Magazine as one of the products to help beat insomnia and get a better night's sleep.
How Sleeping Duck deliver a perfect night's sleep
Sharing a bed has never been better: The individually  pocketed springs won't disturb the sleeper every time their partner tosses and turns. Each spring operates independently of the next, giving both sleepers the freedom to move.
Things tend to heat up in the bedroom but the mattress shouldn't: Sleeping Duck regulates the temperature of the mattress to keep heat down and comfort levels up by using foams manufactured with a porous open cell structure.
Your very own Swiss masseuse: Generous layers of memory foam and latex work to relieve pressure points and improve blood circulation for a restful and rejuvenating night's sleep.
Putting a spring in your step: Sleeping Duck's 5-zone spring system provides a natural spine alignment for the body. The mattress has a varied spring firmness to match the major regions of the body. This provides targeted support for the head-to-neck, shoulders, hips, pelvis and legs.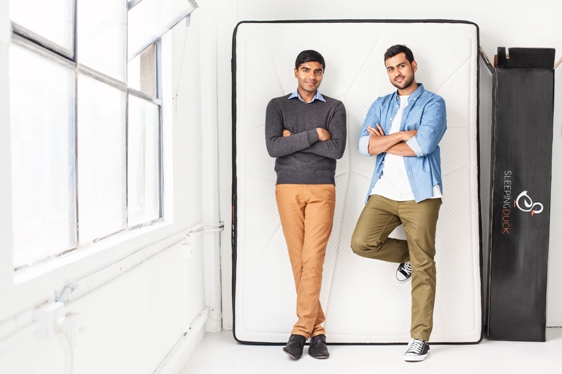 Sleeping Duck launched in Melbourne, Australia in January 2014. Sleeping Duck was founded by aerospace engineer Winston Wijeyeratne and civil engineer Selvam Sinnappan. The duo met on a graduate programme following the completion of engineering degrees at Monash University and University of Melbourne. They shared a frustration of the inefficiencies of big business. Sleeping Duck has generated more than $1 million in revenue since January 2014 by selling 2,000 mattresses via sleepingduck.com.au. Sleeping Duck founders Winston and Selvam now want to help bring a better night's sleep to the UK.
Winston says: "How can customers pick the right mattress without sleeping on it first? We want to end the 5-minute in-store trial, which is a bit uncomfortable for everyone. The Sleeping Duck 100 night trial allows customers to adjust the firmness of their mattress, free of charge. Everyone in the UK deserves a perfect night's sleep."
Sleeping Duck launched in the UK on the 20th of April and the Titan will available from www.sleepingduck.com/uk. Prices start from from £499 RRP for a single going up to £649 RRP for a super king.