Here is our selection of five fabulous beauty must-haves that will see you through the festive season looking and feeling your best…
1. Carol Joy London – Pure Collagen Spray
Carol Joy London has developed the world's first collagen spray using unique triple-action pure native collagen. Using Swiss technology which has been clinically proven to reduce fine lines and wrinkles, the collagen lifts and encourages cell renewal, replenishing depleted levels of dermal moisture. Rehydrating, nourishing and regenerating your skin whilst preventing the signs of ageing.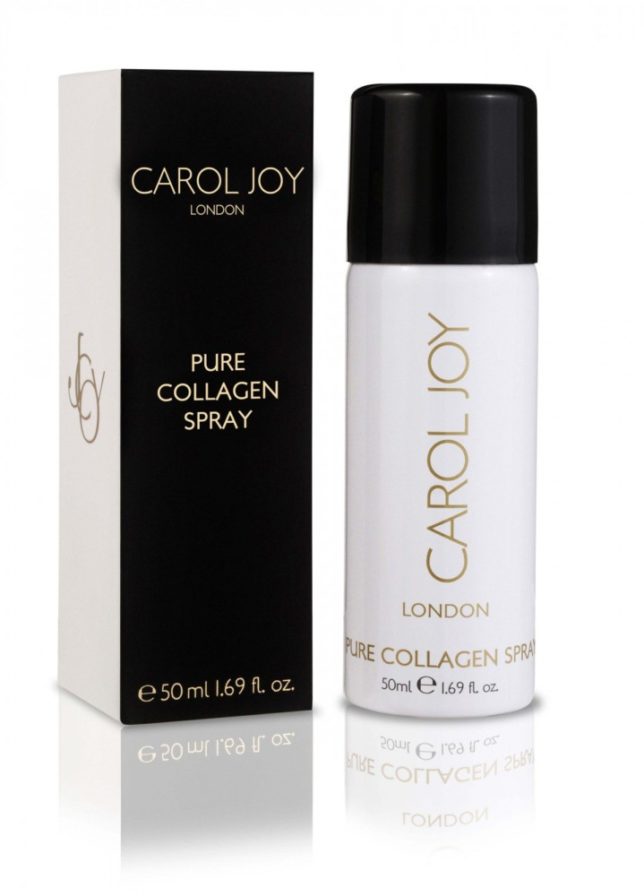 The results are a visible increase in radiance of dull skin, skin becomes more hydrated and therefore smooth, and wrinkles are also visibly reduced as the spray stimulates cell metabolism and restores the skin's elasticity. For best results, spray lightly over the face and décolletage up to three times daily.
Carol Joy London Collagen Spray is £100 available from www.caroljoylondon.com
2. DAFNI Go
After the incredibly successful launch of the Original DAFNI hair straightening brush – the innovative invention of Sharon Rabihas – comes the new DAFNI Go. Catering to the needs of busy women on the go, Sharon has adapted the original DAFNI design and has created a new kind of brush that women can transport across different locations with ease.  Whether you're venturing out on a city break or heading to the gym,  the DAFNI Go is the must-have hair styling accessory.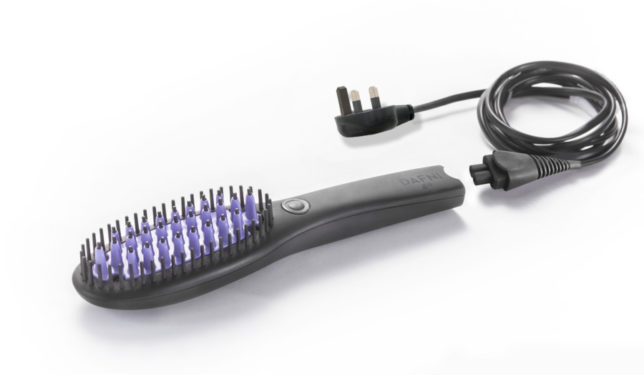 Under each heat resistant bristle, there is a fitted spring for a smooth  personalized touch. The heat resistant case cleverly holds the wires and brush so you can avoid any tangles and keep everything together. Plus, the DAFNI Go is light weight and compact for easy portability.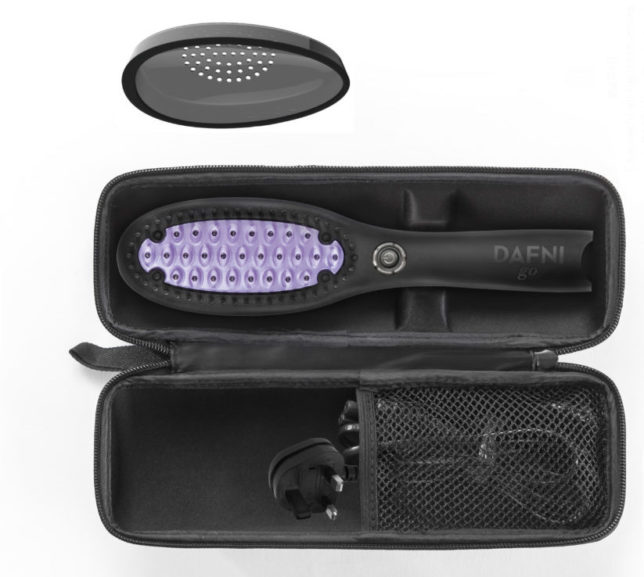 If your hair becomes frizzy and uncontrollable due to humid climates when travelling abroad, the dual voltage element of DAFNI Go means you don't have to compromise your style. Simply unpack and  in just five minutes, your hair will be transformed into sleek and smooth locks.
DAFNI Go is £99.95 available from John Lewis & Harvey Nichols
3. Image Skincare – Yana™ Collagen
Yana™ daily collagen shots are highly concentrated liquid beauty supplements powered by Lumiplex™ technology with beneficial ingredients to collagen synthesis, moisture retention and free radical defence. Bioactive collagen peptides increase firmness, reduce wrinkle depth and restore hydration. Ceramides, antioxidants and vitamins that contribute to skin's youthful, healthy appearance.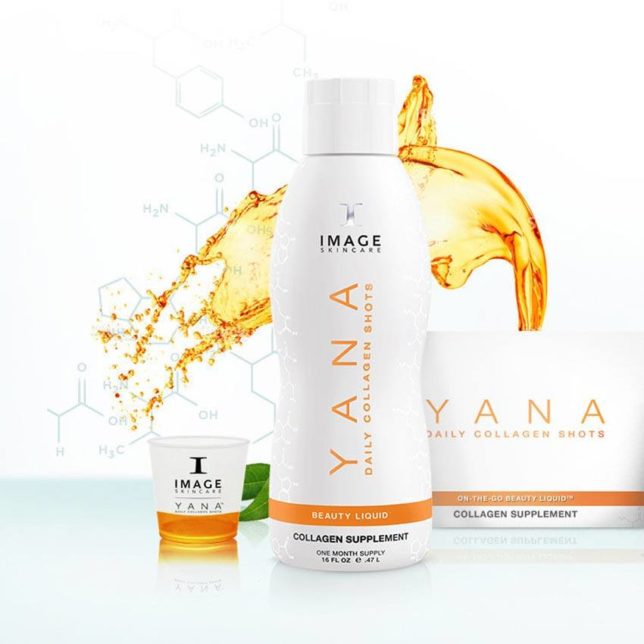 Taking a daily shot of Yana™ Collagen delivers essential elements to protect against collagen loss and support collagen production and supports the skin's cellular matrix. It is said to help boost skin hydration, firmness and elasticity whilst strengthening skin, hair and nails. Collagen has been clinically proven to increase skin elasticity and increase moisture.
For best results, we recommend taking one serving of 15ml of YANA™ collagen drink first thing every morning followed by 250ml of water or mix 15ml of of YANA™ collagen drink into your favorite juice or smoothie.
Yana™ Collagen is £99 available from selected stockists. Call 0345 504 0461 for stockist information.
4. Image Skincare – Revitalise Collection Holiday Box
Indulge and revitalise dehydrated or ageing skin types with this power-packed trio in the Revitalise Collection Holiday Box. With ingredients like 18% Hyaluronic Acid to smooth skin without injections, apricot essential oil to provide hydration and vitamin C to improve skin texture and tone – you'll be invited back for Christmas lunch next year!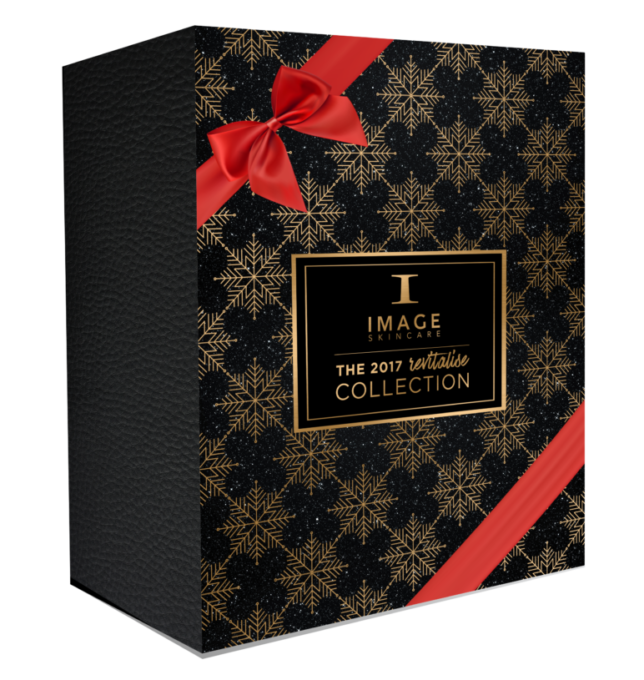 The contents include Vital C hydrating facial cleanser, Ageless total pure hyaluronic filler and Prevention + hydrating moisturiser SPF 30.
The Revitalise Collection Holiday Box is £99 available from selected retailers.
5. Algenist GENIUS Liquid Collagen
Algenist continues to disrupt the skincare industry with its debut of GENIUS Liquid Collagen™, a plant collagen-based formulation unlocking collagen like never before, to tackle the five most common signs of aging in just 10 days.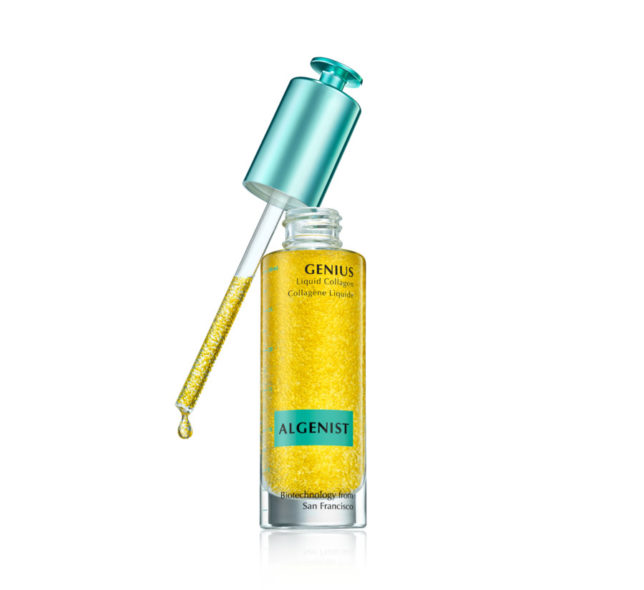 It's no secret that collagen is one of the key structural elements that skin needs to maintain its youthful appearance, but it quickly depletes with age. Algenist has developed a potent product that brings together several industry firsts to ensure collagen levels stay topped up and skin appears visibly healthier.
Algenist Genius Liquid Collagen is £90 available from SpaceNK.
These five beauty products together with a host of other fabulous must-haves and Christmas gifting ideas are featured in the new issue of SLOAN! out now – click here to read the free digital edition.