Coverage PDFs for PR and Clients
You can find the latest magazine at www.sloanmagazine.com/latest-issue
For those who wish to locate their client and placement page please go to the digital issue and either flick through and enjoy our issue or for those wanting a speedier result – go to the search icon (magnifying glass) and type in your clients product to be directed to the right page. This can be found in the bottom right hand corner – see example below.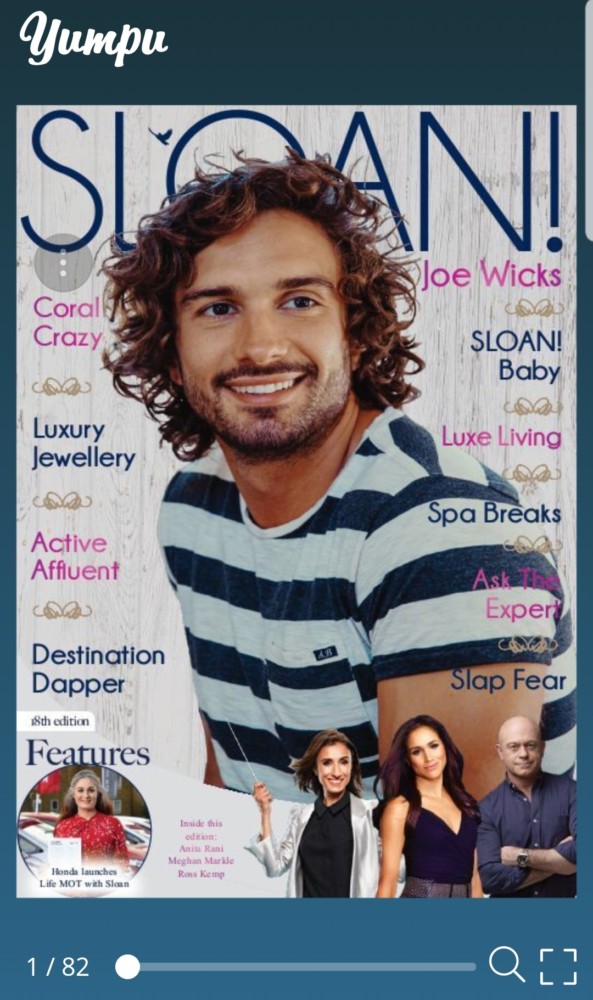 Once you have located your page, please follow this Dropbox link to download your relevant spread and front cover.
For those who wish to see our media kit – please click here.
If you wish to see how many views we had on our last edition – click here. At the time of writing this was approximately 465k views.
Social media followers combined are in excess of 400,000.
Please note for those of you who have not paid for sponsored content, this is the most up-to-date media kit we have for your client reporting.
We hope you and your client enjoy the latest edition of SLOAN!
For our forward features for the Spring Edition please go to SLOAN! Forward Features