Getting too hot or too cold is one of the main reasons for not getting a good night's sleep. If you do find you regularly wake up in the night it could be your body warning you that you are overheating or freezing.
Dacron® hollowfibre is specially formulated to carry excess heat and moisture away from your head and body into the surrounding. The more heat that you generate the harder it will work to keep you cool. But if you're already cool it will slow right down so you don't get too cold either.
Their lovely and snuggly hollowfibre filling is soft and comfortable. It gently wraps around your contours so it stays with you as you move in the night. It's also lightweight even at high tog counts.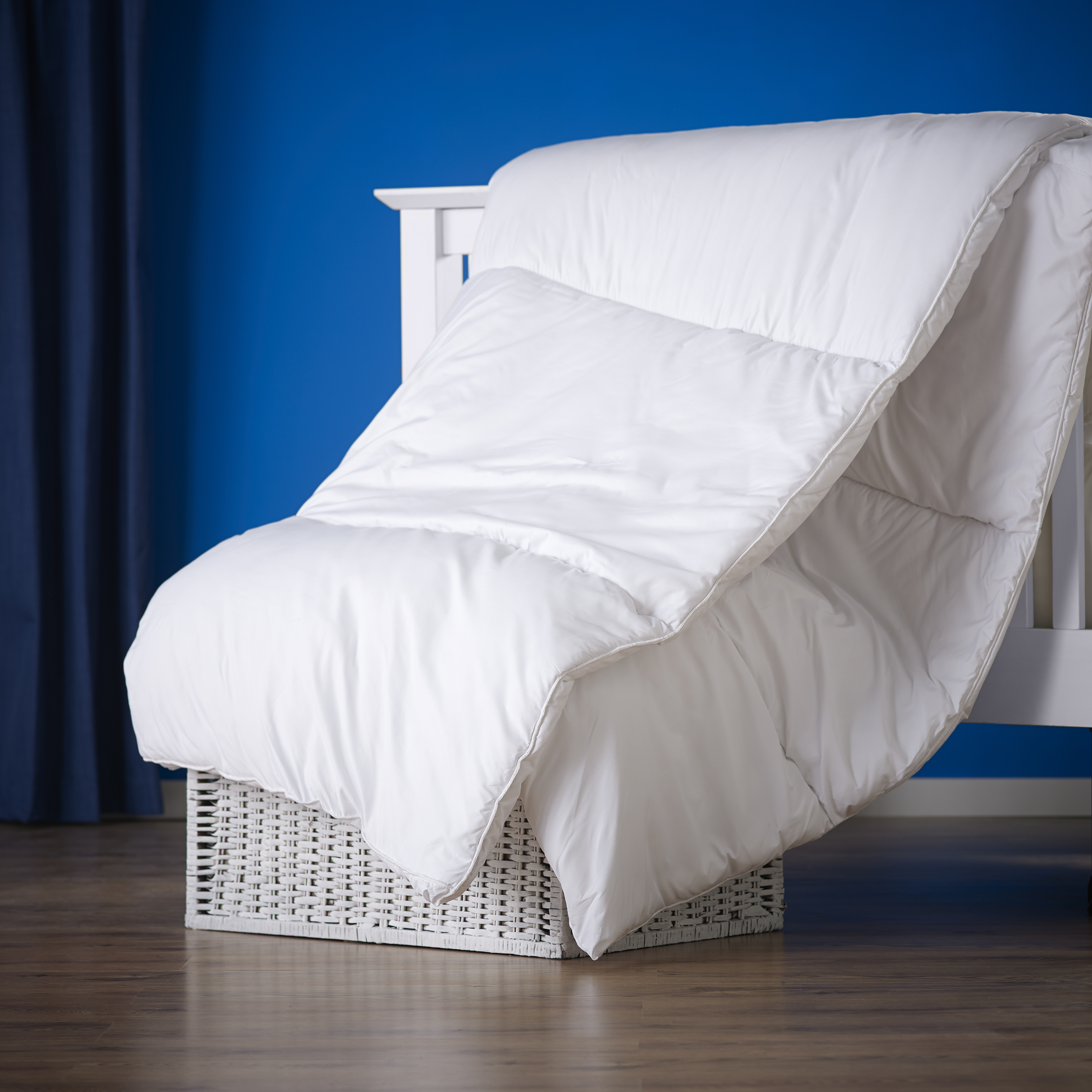 Their easycare, soft polyester cotton is great at recovering its shape after washing and drying.
This extra cool 4.5 tog duvet is perfect for warm summer nights or if you get very warm in bed.
It's non allergenic which means there's nothing in it that can cause allergies.
It's machine washable at 40° and you can put it in the tumble dryer.
Plus it's made in the UK.
About Slumberdown
At Slumberdown, they pride themselves on the though that a good night's sleep is something that every family deserves. Our bedding delivers the perfect mix of quality fabrics, cuddly soft fillings and unique features to meet the needs of all the family. Slumberdown offers a unique mix of quality bedding products at affordable prices and as a family brand with a keen focus on giving all members of the family a happy night's sleep their ethos is reflected in their products.
Quality
The UK based manufacturing site is home to our accredited testing lab where our products are tested for comfort, quality & durability. Working with Professor Jason Ellis, Director of Science at Northumbria University gives us a unique insight into the how people sleep and how we can help them sleep better. A dedicated research and development team are committed to creating quality, innovative products that meet the needs of all the family.
Value for Money
TheUK based manufacturing plant makes over 6 million duvets and 12 million pillows every year. Meaning that we can bring you the very best in cutting edge pillow & duvet at very affordable prices.