British based company Smarter has one goal, to create the perfect start to the day. Smarter is dedicated to creating products for connected living that are enjoyable to use, yet benefit you and your home. The company provide a smarter approach to every day life with their game-changing intuitive coffee machines that fits into everyone's unique lifestyle. The Smarter Coffee Machine is a feature rich, Wifi enabled coffee machine, controlled remotely via the Smarter app on iOS and Android devices that is a great addition to the modern home of forward thinking professionals and families.
SLOAN! Magazine has teamed up with our new friends at Smarter to offer one lucky reader their very own intelligent Wifi controlled Smarter coffee machine worth £179.99. To enter click the link at the bottom of the page but first here's all you need to know about this fantastic time saving machine.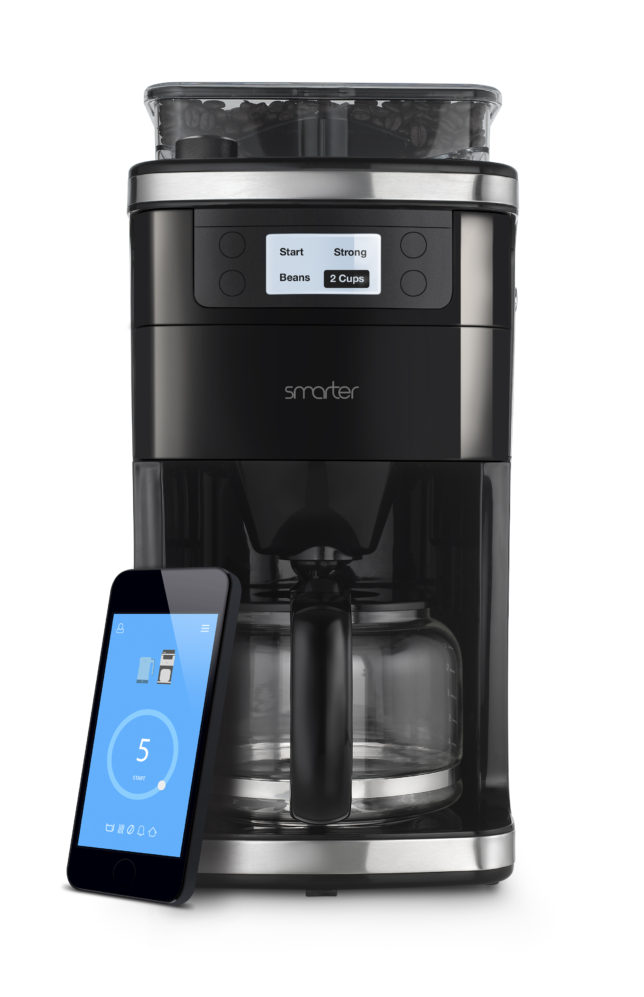 The Smarter Coffee Machine learns daily routines to provide you with a smarter lifestyle. Ideal for coffee connoisseurs or those that just need a morning pick me up, the Smarter Coffee Machine allows individuals to quickly adjust the strength of their coffee via the app and then keep their drink hot for up to 35 minutes via the 'Keep Warm Mode'.
The thoughtful 'Wake Up Mode' and 'Home Mode' automatically boils the water and grinds the beans to boost coffee lover's day when they most need it. Schedules can also be set throughout the day to fit around busy lifestyles and routines for when a little caffeine hit is needed.
The 'Water Level Sensor' offers live updates on how much water is in the machine and can alert users if it needs to be refilled. Users can also select the amount of cups to be brewed, from 1 – 12, so there will never be a wasted bean.
Other features include a 1.5 litre capacity jug to brew up to 12 cups of coffee at once with the remote boil and grind via the Smarter app which is compatible with Android 4+ and iOS7+ devices. This function means that the coffee machine will grind and brew on demand so each cup of coffee will taste as fresh as the last.
The innovative Smarter Coffee Machine will match all decors with its beautiful, high-grade brushed stainless steel exterior and colour options also available in black, red and cream.
All Smarter electrical products are covered by a 24-month warranty. The Smarter Coffee Machine is available from Firebox.com at £179.99
THE COMPETITION HAS NOW ENDED. The winner has been contacted by e-mail.