As we head into the warmer days of spring and summer, our thoughts turn to outdoor entertaining, healthy snacks on the go and tasty treats to enjoy with friends and family. Here's our pick of the top ten foodie favourites we're looking forward to this season.
Bar-Be-Quick
The Bar-Be-Quick is not just a regular barbecue – it's a grill AND smoker in one!
The dual level charcoal grill with heat indicator and front hinged access door offers huge flexibility as the smoker BBQ cooks four ways: smokes, grills, steams & roasts. The two cooking grills and larger charcoal pan can easily cater for a crowd making it the ideal choice for your next BBQ party. It can also be converted to a small portable barbecue by taking away the top section – perfect for camping! The Bar-Be-Quick Smoker & Grill is £69.99 from Argos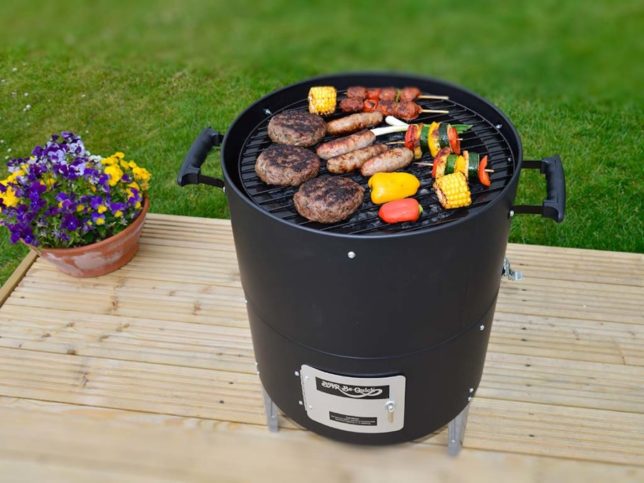 ManíLife Peanut Butter
Who doesn't love peanut butter? It's one of Mr Sloan's favourites and he's been known to eat the good stuff straight out of the jar! Which is exactly what he did when he tried ManíLife Peanut Butter so we sinply had to include this one in our top ten! ManíLife  is a multi-award winning, single source craft peanut butter using only the finest peanuts that have been obtained from one farm in Cordoba, Argentina from farmers who have now become friends. The ManíLife team masterfully roast, blitz and blend these beauties fresh each week in their ManíFactory which then results in three delicious variants all indulgently creamy yet properly crunchy peanut butter; Smooth, Original & Deep Roast. The end result shows no traces of palm oil and no added sugar as the peanuts that they source are naturally sweeter and with a fat profile akin to olive oil. ManíLife Peanut Butter is £3.75 from Selfridges, CrossTown, Booths, Gousto, Pod, HelloFresh, M&S, Holland & Barrett, Ocado, Amazon, Farmdrop and Sourced Market.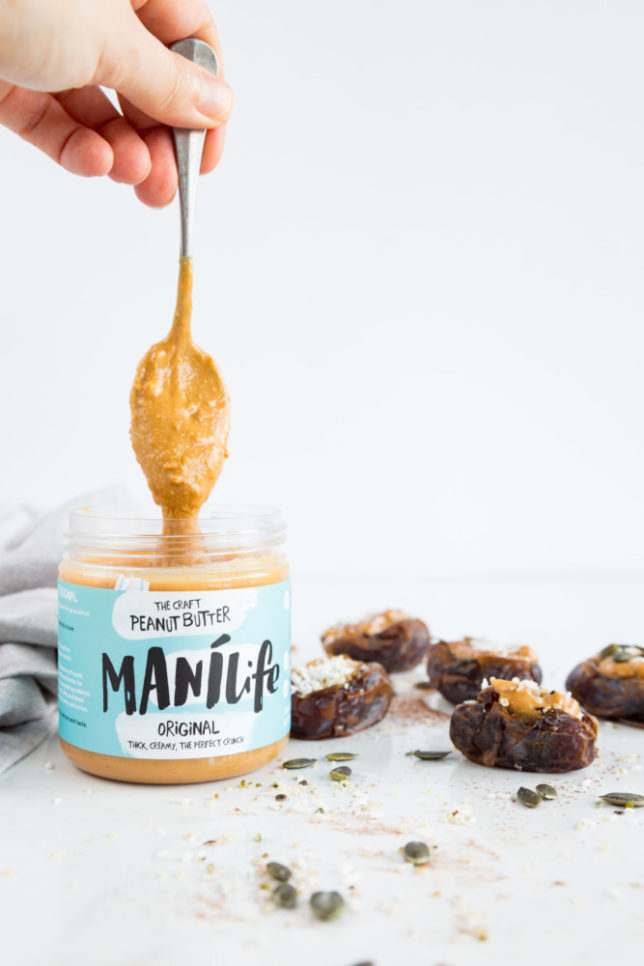 The Lakes Distillery
The Lakes Distillery is an award-winning Distillery based in Cumbria and is one of the top attractions in the Lake District. They have recently released the new Rhubarb and Rosehip Gin Liqueur which provides a delicate, fruity yet floral fragrance. This sophisticated pale-pink addition to their range of flavoured liqueurs delivers a well rounded and beautiful taste experience. The Rhubarb and Rosehip Gin Liqueur is £28 available from www.lakesdistillery.com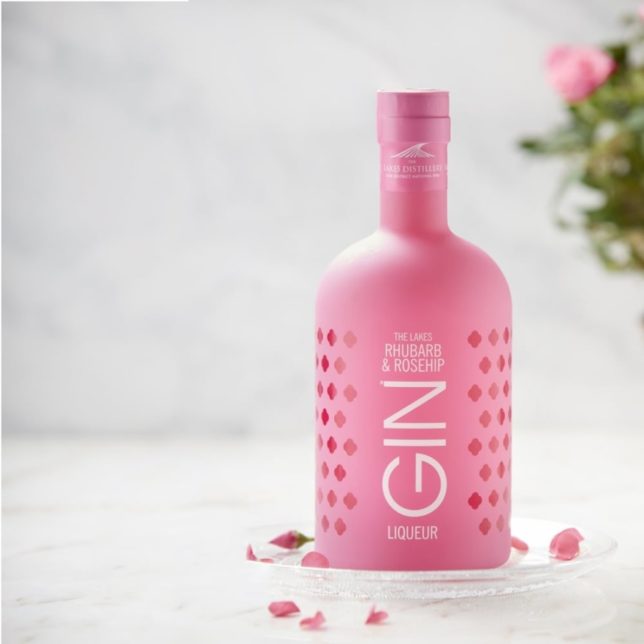 Love Cocoa
British chocolate brand Love Cocoa (who brought you Europe's first ever Avocado Chocolate Bar last autumn) have launched a collection of luxury truffles, with three flavours; Pink Gin, Salted Caramel and Raspberry Champagne. Love Cocoa was founded by James Cadbury, the great-great-great grandson of Cadbury's founder John Cadbury, and the new truffles are packaged in bespoke designed tubes that look just as premium as the chocolates inside. As you know, we're big fans of gin here at SLOAN! and for the gin connoisseur, Love Cocoa's Pink Gin truffles are filled with gin-infused white chocolate ganache and encased in a white chocolate shell – a match made in chocolate heaven. Love Cocoa Pink Gin Truffles is £13.95 available online from www.lovecocoa.com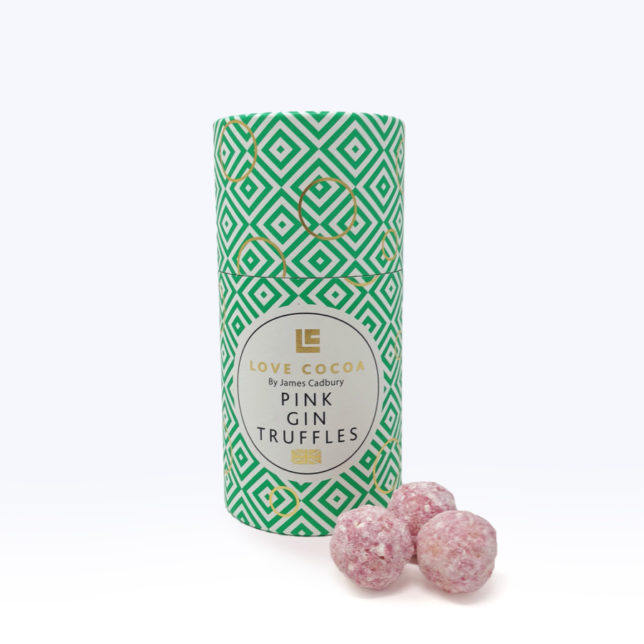 Sarah's Wonderful Honey
Deep in the beautiful Irish countryside, Sarah Gough, who runs the family business with her mum, has created a delicious range of fruit, nut and spice infused honeys. Natural ingredients & high quality honey make these ideal for interesting breakfasts as well as a host of recipes and healthy treats. The variety of eight flavours include Ginger, Cinnamon, Mixed Berries, Walnuts and Lemon means that the Sarah's Wonderful Honey range is extremely versatile – it can be used the same as regular honey on toast or porridge and in tea, or for cooking, glazes and delicious as dessert toppings. Sarah's Wonderful Honey is signed up to the Bord Bia Origin Green Sustainability Charter and is committed to sourcing honey from ethical bee keeping. Our favourite from the range is Sarah's Zesty Honey with Ginger which is £2.50 from Sainsbury's.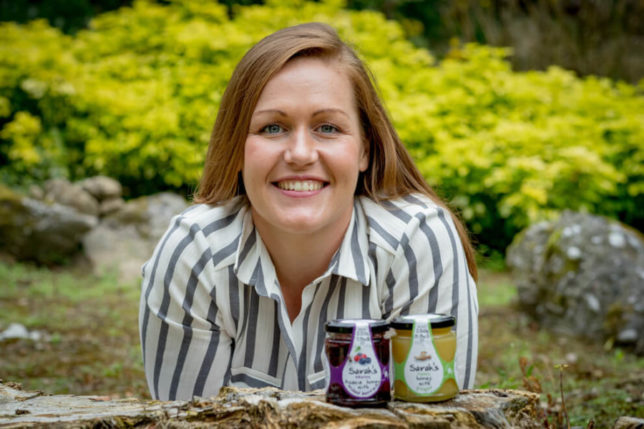 Boundless Nuts
Boundless, a bold and refreshing new brand, is pushing the boundaries of conventional snacking by delivering on both taste and health in exciting new ways. Each pack of activated nuts and seeds provides a unique snacking experience through their unusual flavours and satisfying crunch; including cayenne and rosemary; tamari and aleppo; and orange, ginger, and maple. Boundless uses ancient Aztec and Aborigine techniques of soaking and baking the nuts and seeds to unlock their nutrients for better digestion. Their F.A.B. Method™ (Flood, Activate, Bake) is truly what separates this snack from other generic brands. Boundless Nuts are so moreish you'll be forgiven for reaching for your next packet as soon as you've worked you way through the first one. Boundless Nuts is £ 2.20 available from Ocado, Whole Foods, Fenwick Newcastle, Sourced Market, Rola Wala, Borough Box, Barrecorre Gyms, and 15 offices across London including: Google, Morgan Stanley, Freshfields, and Deutsche Bank.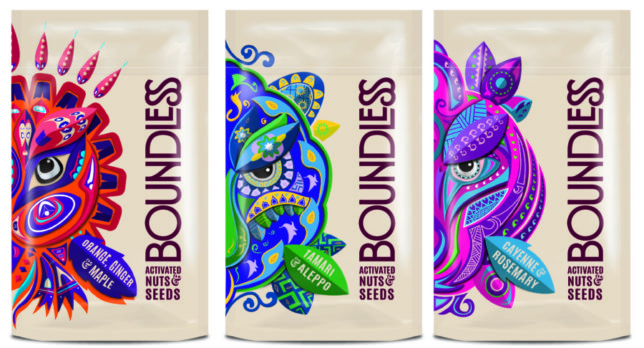 Squirrel Sisters
We've been following the story of Squirrel Sisters closely since the launch of the brand in November 2015 and were delighted to hear that the raw bars are now going to be available in Morrisons. Squirrel Sister bars are made from 100% natural ingredients and therefore contain no added sugar, are gluten-free, dairy-free, paleo, vegan, raw and low GI so they fit into a number of different lifestyles making them perfect for almost anybody.
Squirrel Sisters award winning bars are innovative in format, beautifully packaged and first and foremost delicious!Of the 4 flavours available in the range, we love the Cacao Brownie (82 calories per bar) but there is also the delights of Cacao Orange (82 calories per bar), Raspberry Ripple (87 calories per bar) and Coconut Cashew (91 calories per bar). Each 40g pack contains two 20g bars because the girls know how important portion control is to their consumers and they also want to encourage sharing! They can be eaten any time of the day; pre/post workout, for breakfast, the snack between meals, after dinner as a healthy pudding- they are the perfect guilt-free treat! Squirrel Sisters raw bars is £ 1.20 available from Morrisons.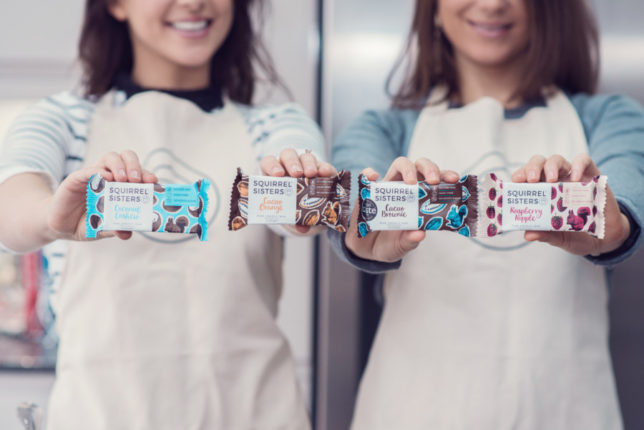 Jujube Fruit
Jujube fruit are a berry from the Far East, enjoyed for health and well-being for thousands of years. They have a naturally sweet, caramel-like taste and are suitable as a snack or a sweet ingredient in porridge, tea, cooking and baking. They contain 18 out of 24 essential amino acids which are important for the building of proteins in the body. Also, they are known as an adaptogen which help reduce stress, both mentally and physically. Now everyone can enjoy these health benefits and savour the unique flavour of Jujube thanks to Abakus Foods new packs of Jujube Fruit and Jujube Crisps – both are £1.99 available from www.abakusfoods.com, Ocado, Grape Tree, Whole Foods, and Revital.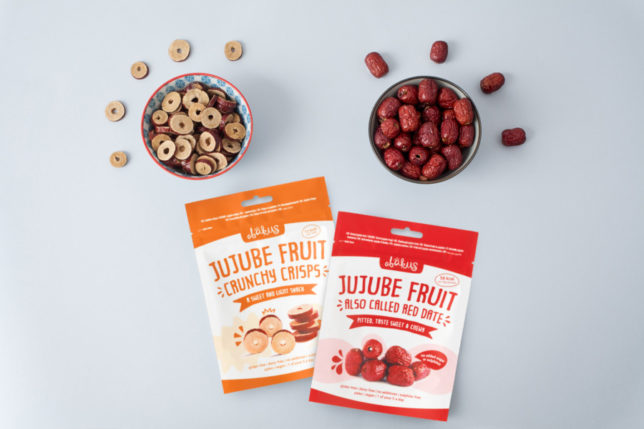 Nim's Fruit Crisps
Nim's Fruit Crisps provide convenient and tasty snacks that are healthy too. Just launched in Tesco, the secret behind the incredible taste of Nim's Fruit Crisps, which burst with fruit and vegetable flavours, is their simplicity. The brand, named after creator Nimisha Raja, simply take British produce, in the form of fruit and veg, thinly slice and air-dry – nothing is added or taken away – it's that simple! As soon as you open a bag you recognize slices of apple, pear, beetroot or parsnip and quickly understand why they count as one of your five-a-day. Because the full fruits are used, which allows the brand to operate a zero waste policy, the crisps are also jam-packed full of fibre. Nim's Pear Crisps, Apple Crisps and Beetroot & Parsnip Crisps are £1 per pack available in Tesco stores nationwide.
Nim's Fruit Crisps is £1 available from Tesco and online at nimsfruitcrisps.com
Softer + Wild
After all those tasty treats, you'll be looking for something (or someone) to help with the washing up. We can't help with the latter but how about these colourful tea towels from Softer + Wild to help with the drying up. The tea towels are part of the new spring/summer 2018 range of hand-crafted tea towels, napkins, cushions and aprons made entirely in Britain by East Sussex homewares brand, Softer + Wild. Their designs are described by many as Scandinavian in style with figurative patterns and seasonal botanicals in exciting vibrant colours inspired by nature, Scandinavian styling and rustic homewares. Softer + Wild has very high sustainability and ethical standards, and subsequently the cotton is produced to excellent environmental standards, as well as within a fair workplace. Softer + Wild tea towels are £12.50 each available from distributors across the UK and online at www.softerandwild.co.uk