Anna Grace-Davidson is an interior designer whose 10-year career has taken her around the world designing people's homes, making commercial spaces come to life, creating engaging pop-ups, curating original product ranges and styling editorial interiors shoots. SLOAN! Magazine asked Anna to share her top interiors tips for this coming spring season. Here's what she had to say…
Spring comes hand in hand with sunshine reappearing, bringing with it bright colours and a feeling of excitement for the new season. When spring arrives, we like to detox our bodies and get ready for the summer season, so why don't we always do the same at home?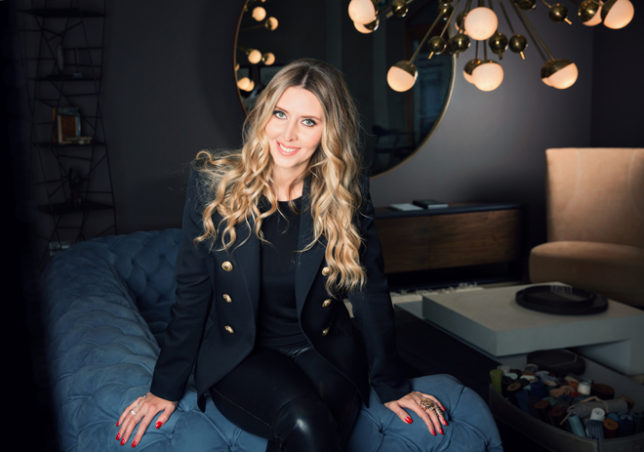 Our homes should be a reflection of our senses, lifting our mood and offer a feeling of freshness, lightness and creating a celebration of new beginnings. The beginning of spring is a great time to cleanse our home, washing away and removing heaviness and darkness. Transforming your home for spring can simply be done with colourful accessories, fresh paint and these exciting decorating ideas.
Declutter
Decluttering is the very first step in revamping your home – removing all clutter and things you don't need in order to make more space and allowing fresh air and natural light to circulate. Recycling or donating any unwanted items in your home is a must, it is ever too tempting to hold on to belongings but passing on anything that hasn't been used in over 6 months will create a feeling of lightness and clarity, creating an environment in which you can grow and make way for beautiful new additions.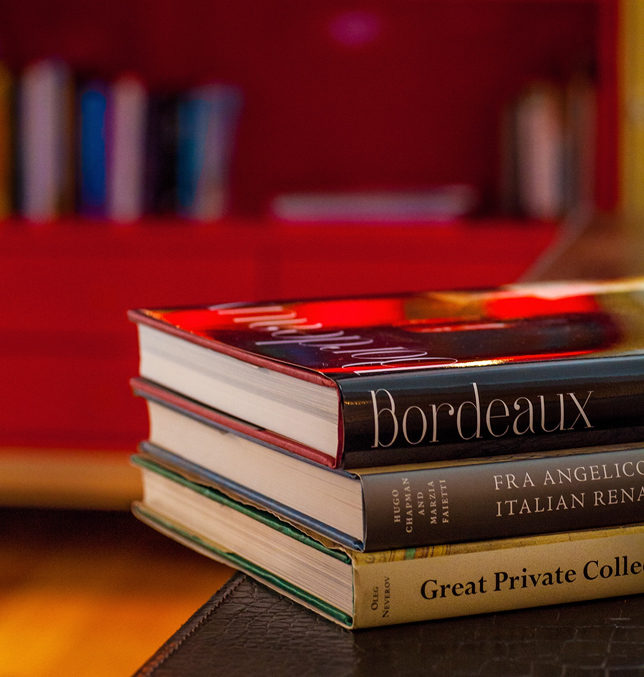 Fabrics
In the UK, we especially love cosy, heavy fabrics like velvet and tweed which offer us comfort and warmth during the colder autumn/winter months. However, just as you'd change your wardrobe from winter to summer, we need to make a similar change to our homes when spring arrives.
The easiest way to make a the transition with materials is to make the swap to lighter fabrics such as linens and cotton for your upholstery, bedding and curtains.
You can transform any room by changing just the curtains! Take the winter season blinds or curtains down and store them away, replacing them with fresh pastel printed linens or bolder colours, doing the same with cushions and accessories.
Patterns
As the flowers bloom in nature, it is only right to brighten up the home by incorporating gorgeous floral prints and patterns which can be complemented with pastel tones or slightly brighter shades. Be sure to incorporate subtle hints of pattern and colour; keep it simple when you renew your home – there is no need to go overboard and change everything to make an impact.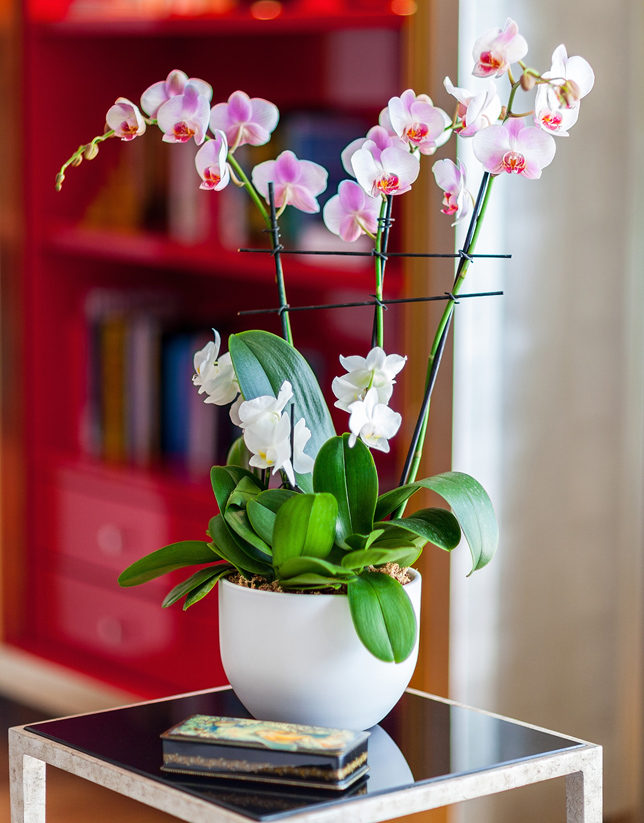 Accessories
The most simple and cost-effective way to update the home for spring is by using home accessories. Don't be afraid to use bright, fun and large accessories to make a statement and freshen up the room. In the Springtime, I love to hide all the candles away and replace them with a fresh bunch of flowers or garden flowers like tulips, or similar. It is one of the best ways to reflect the feeling and freshness of the outdoors, inside.
There are so many other easy ways to make your home spring ready, with accessories. Dress your table with colourful plates and glasses or even a new piece of artwork can change an entire room and express your personality.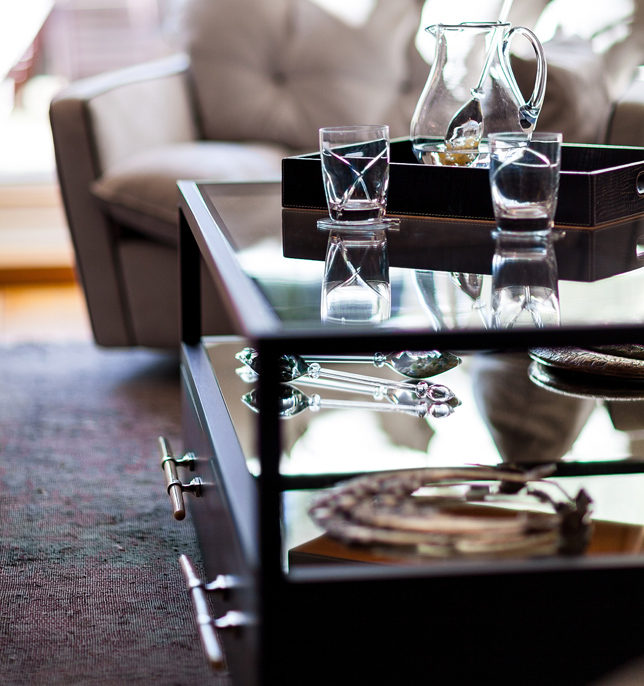 Colours
If you're not too keen on the bolder colours that come with the Spring season, why not go for pastels? My favourite, on-trend colours for Spring 2017 are: Pale Daywood, Pink Yarrow, Hazelnut, Kale, Island Paradise, Lapig and Niagara – not forgetting the freshest shade and Pantone Colour of the Year – Greenery.
I just love nature and believe that everything green and natural calms our eyes and soul. So Greenery, the Pantone Colour of the Year, is just perfect for this Spring. It is reminiscent of nature and offers great uplift in energy. Plus you can get creative with it: using it as a bold colour for the walls or in prints on fabrics.
Incorporating these tips will help you on your way to converting your home into a springtime haven. Remember to let in the natural spring sunlight to rejuvenate your home and add your own personality in o the decor by adding interesting objects that reflect you, such as one off vintage piece or items collected on your travels.
About Anna Grace-Davidson
Anna's interior design studio is located at Chelsea Harbour Design Centre and she is commissioned by a broad range of clients to create custom interiors. Anna is committed to designing spaces that improve people's lives by promoting synergy between the five senses. For her, a space is beautiful when it has equilibrium and this is something that evolves as she designs.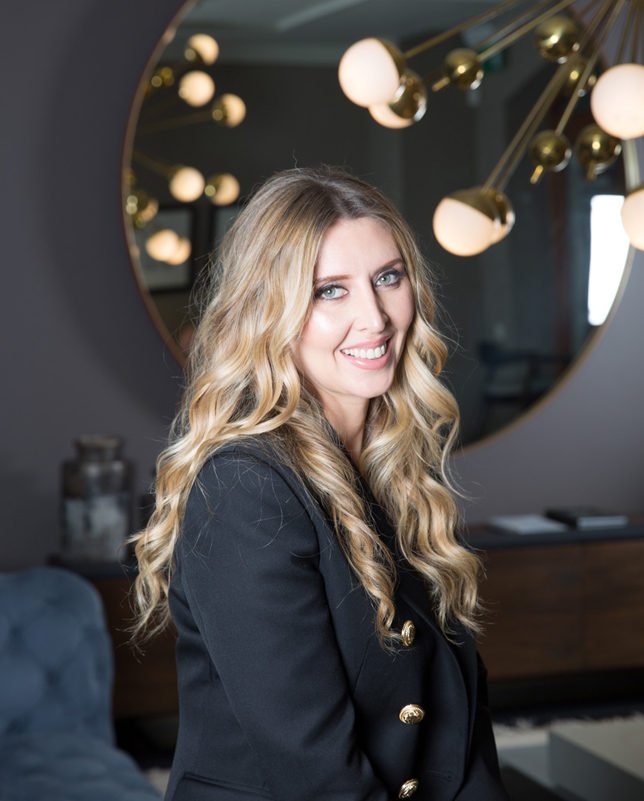 A great believer in spirituality, in particular that energy is affected by thoughts, environment and lifestyle, Anna is always in search of balance in both her work and personal life. She runs a wellbeing and lifestyle blog, Grace Guru, where she shares her experiences of this search. Anna speaks Russian, German, Hebrew and English – something that benefits her pool of international clients. She will soon launch her own YouTube vlogging channel on which she will share design tips and offer insight into her approach to wellbeing.
For more information, please visit www.annacasainteriors.com and follow @anna_casa_interiors on Instagram.