International Award Winning Entrepreneur, Marco Robinson, talks to SLOAN! about his top tips on how to balance a hectic business life with good health.
Fuelled by immense pressure at work and an incredibly unhealthy lifestyle, I suffered from a heart attack and almost lost my life aged just 29. Twenty years on, with a very happy and balanced life, I find it difficult to think how close I came to death before my life had really begun. Whilst this was a very terrifying time, I do believe it was it the wakeup call I needed to get both my work and my personal life on track and in balance.
At the time my heart attack happened, I was working as a salesman for a travel company. I was grafting every hour of the day and night to ensure I rose through the ranks as quickly as possible. I have always been a driven person and I was desperate to get to the top, even though I had never wanted to work for someone else and dreamt of starting my own business and becoming my own boss. Nevertheless, at the time, I found myself travelling constantly and when not on the road or abroad, putting in unsustainable hours in the office.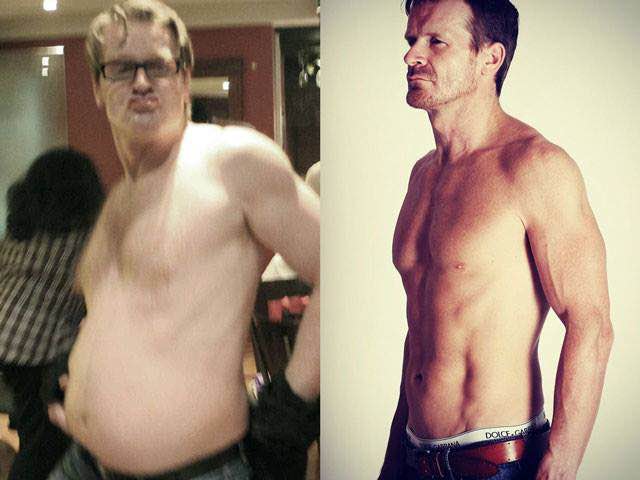 I was also spending every lunch and dinner wooing potential clients over lavish meals out and copious amounts to drink. This may sound glamorous but in actual fact it was having a hugely detrimental effect on my health. Surviving on a cocktail of a bottle of wine a day, rich restaurant food or takeaways at home and very little sleep, I was a ticking time bomb, as it turns out.
Lying in a hospital bed gave me opportunity to take stock of the way my life was going. I realised how desperately I needed to make changes. Then and there I vowed that when I left the hospital I would quit my job, giving me to opportunity to become my own boss, and would start to take care of my health. This is exactly what I did and it led me to where I am today, running multiple multi-million pound companies around the world and yet still in the best shape I have ever been in.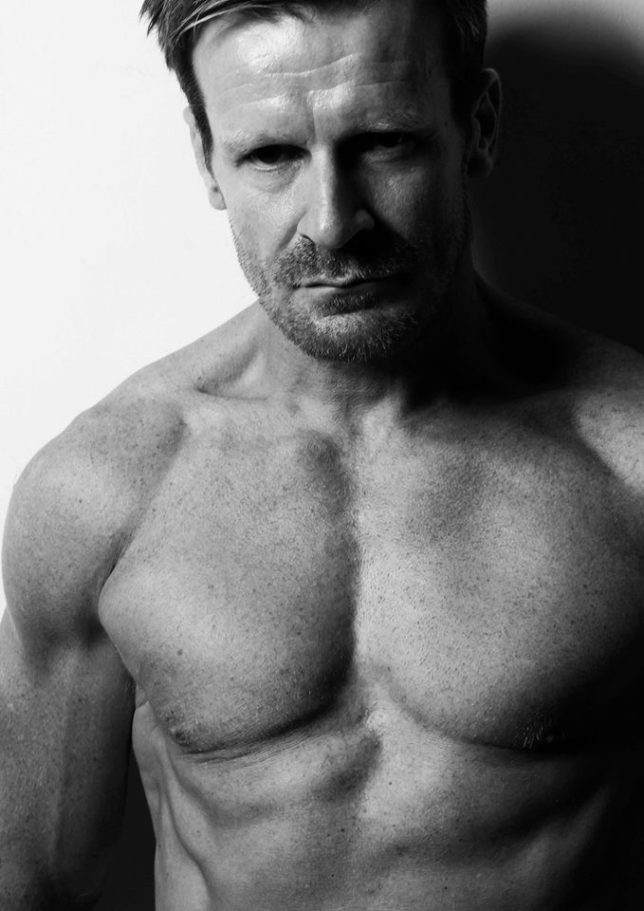 There is no doubt that a significant amount of my success has come down to my good health. By ensuring that I prioritise my wellbeing above anything else I sleep well, I beat jet lag, have boundless energy and still feel young. This keeps me at the top of my game and able to perform at work and I cannot see myself slowing down any time soon.
Don't get me wrong, achieving such a balance when you run multiple companies, with all the inevitable stresses and strains that come along with such responsibilities is no easy feat but by following a few simple rules, it is a far easier path to tread.
1. Create a morning routine
Regardless of where I am in the world and how busy my day is looking, I ensure I stick to the same morning routine. I wake up, make a cup of tea and turn on Classical FM. This is my time alone where I collect my thoughts and set my intentions for the day. Then, after preparing my mind I prepare my body by running for 45 minutes, either on a treadmill or outside. Four days a week I also incorporate weight training.
Running gets my blood pumping and energises me, it increases my metabolism substantially allowing me more flexibility with eating whilst weight training keeps my muscles and bones strong. This is hugely important for long-term physical wellbeing.  By giving myself this time to prepare both my mind and my body I always feel ready for whatever the day has to offer and I know that I am looking after my long term health as well.
2. Fuel your day right
There is a well known saying that 'an army runs on its stomach', in fact, we all do and ensuring you are fuelled with quality energy in the morning is vital. This means a balanced meal rich in protein, think eggs or Greek yogurt as well as healthy fats from nut butters, for instance, and energy from wholegrains and fruit. Rather than a latte and pastry, or worse, nothing at all, this good start to the day will ensure that you can focus when you get to work. As a businessman with a full schedule, it is often difficult to ensure that you will get the opportunity for a healthy meal later on so it is even more important to prioritise breakfast. Furthermore, by having a healthful morning, you are far more likely to continue the good efforts for the rest of the day.
3. Travel with a health game plan
It is easier to stick to your health goals when you are at home and in a familiar routine but all too easy to let this slide when you are travelling, spending time on and off planes and staying in hotels with the  breakfast buffet and room service. More than any other time, it is when you are travelling that it is most crucial to stick to your health plan. By doing so you will be able to reduce jetlag, feel more grounded and ultimately in a better place to work efficiently.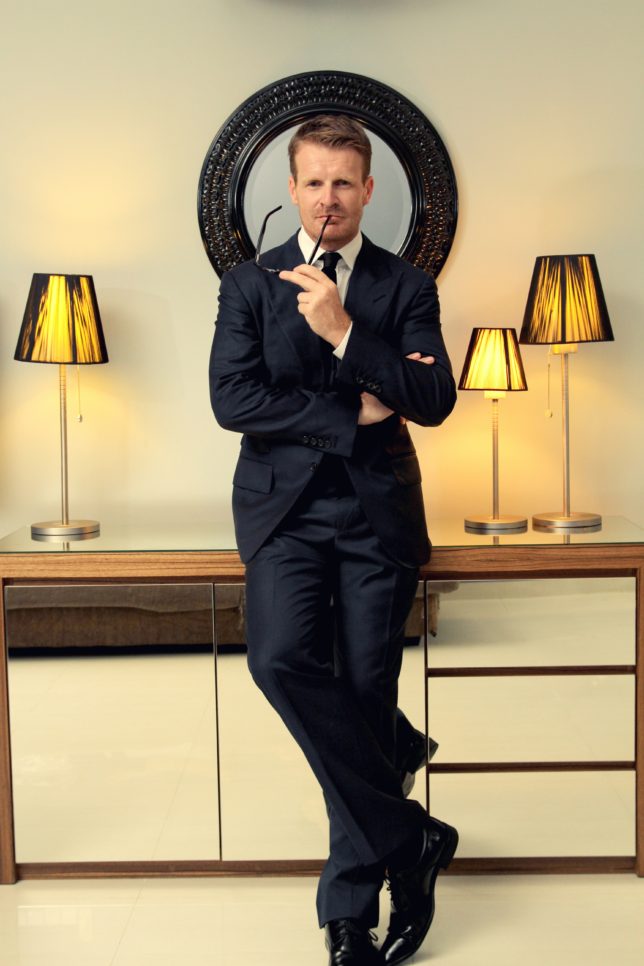 Whenever possible I suggest you arrive at your destination with enough time to rest before any important meetings.  If this means arriving the day before, so that you can get a full night's sleep, so be it. We now live in such a connected world that it is possible to take that extra time away from the office without your work suffering and by doing so you will prevent yourself from becoming stressed or fatigued from work travel.
4.  Quit the excuses
Meals out and drinks are integral to modern working life. Closing a deal often happens over lunch and celebrating work successes often means drinks out. These sorts of occasions can happen on a weekly, if not daily basis. If you decide to ditch the health plan and 'treat' yourself to those chips, that extra glass of wine, the cheese course at every one of these occasions, it really can leave you feeling sluggish. Restaurants will often have grilled meats on the menu and sides of green vegetables that will make for a delicious healthy meal and when you are struggling to find a healthy option, just ask.
Drinks can sometimes be more difficult to navigate, but if you feel you cannot pass on every alcoholic drink, at least match each on with a glass of water and you will reap the benefits.
5. Keep your health to yourself
Trust me, the moment a colleague gets wind that you are trying to be healthy they will go to great lengths to derail your efforts. All too often this is to mitigate their own guilt for being unhealthy. This is useful to keep in mind but it will still make sticking to your own goals more difficult if you are being coaxed into that piece of office birthday cake or just one more drink. I suggest that you do not mention you are trying to be good. In this instance, merely saying that you do not fancy it and changing the subject will suffice. Saying less, in this circumstance, is more.
About Marco Robinson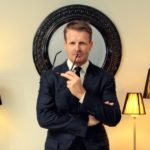 Marco Robinson is an award winning businessman with multiple international brands, including Naked Travel, NKDb Cosmetics, Naked Restaurant and bar. He is a number 1 bestselling author of two books, an award winning speaker and winner of the People's Choice Best Real Estate Investment Company 2015. His latest venture, The New Rich List, is an accelerator programme that also offers mentoring and guidance to budding entrepreneurs. Marco's latest book the Financial Freedom Guarantee is available from Amazon.