For some, the pinnacle of the winter months is the long-awaited ski trip. Whether you go for the après or are a regular on the black runs, ensuring you're equipped to handle the conditions is essential, and there's nothing like an injury to ruin a winter skiing holiday. Alex Clark, the in-house physiotherapist at orthopaedic support specialist Neo G, shares his five tips and warm-up exercises to stay safe on the slopes.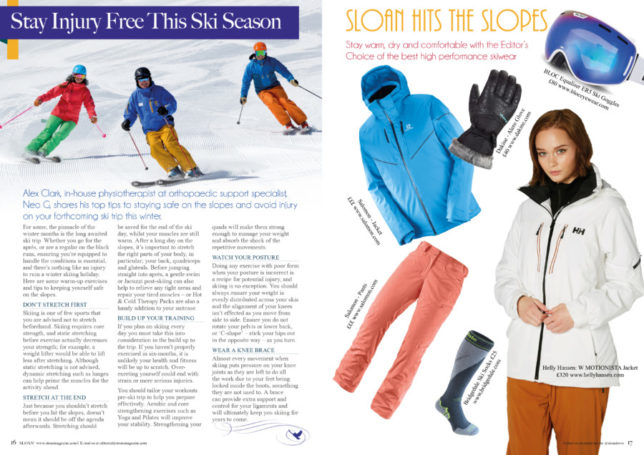 1. Pre-Ski Workout
If you plan on skiing every day you must take this into consideration in the build-up to the trip. If you haven't properly exercised in six-months, it is unlikely your health and fitness will be up to scratch. Over-exerting yourself could end with strain or more serious injuries.
You should tailor your workouts pre-ski trip to help you prepare effectively. Aerobic and core strengthening exercises such as Yoga and Pilates will improve your stability. Your quads will need to be strong to manage your weight and absorb the shock of the repetitive movements.
2. Don't Stretch Before Hitting The Slopes
Skiing is one of few sports that you are advised not to stretch beforehand. Skiing requires core strength, and static stretching before exercise actually decreases your strength; for example, a weightlifter would be able to lift less after stretching. Although static stretching is not advised, dynamic stretching such as lunges can help prime the muscles for the activity ahead.
3. Correct Posture
Doing any exercise with poor form when your posture is incorrect is a recipe for potential injury, and skiing is no exception. You should always ensure your weight is evenly distributed across your skis and the alignment of your knees isn't affected as you move from side to side. Ensure you do not rotate your pelvis or lower back, or 'C-shape' – stick your hips out in the opposite way – as you turn.
4. Wear a Knee Brace
Almost every movement when skiing puts pressure on your knee joints as they are left to do all the work due to your feet being locked inside the boots, something they are not used to. A brace can provide extra support and control for your ligaments and will ultimately keep you skiing for years to come.
5. Before Après Ski
Just because you shouldn't stretch before you hit the slopes, doesn't mean it should be off the agenda afterwards. Stretching should be saved for the end of the ski day, whilst your muscles are still warm. After a long day on the slopes, it's important to stretch the right parts of your body, in particular; your back, quadriceps and gluteals. Before jumping straight into après, a gentle swim or Jacuzzi post-skiing can also help to relieve any tight areas and repair your tired muscles – or Hot & Cold Therapy Packs are also a handy addition to your suitcase.
About the expert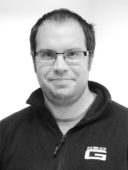 Alex Clark MCSP is the In-House Physiotherapist at Neo G who sell a dynamic range of Medical Grade orthopaedic and sports supports for all ages and body types as well its growing collection of lifestyle products, compression wear and vitamins.