Suman Jalaf has been shaping brows since she was 12 years old and her natural flair for creating flattering brows that look natural and understated has taken her from the school playground to the playgrounds of the rich and famous from LA to the UAE. After her international training in traditional techniques and innovative technologies, Suman has worked in many of London's most famous salons including Nicky Clarke and Errol Douglas, as well as pop ups in Harvey Nichols, Soho House, Elite Model Agency and South Kensington Club to name but a few. It's no wonder the talented Suman has been called 'The Queen of Brows'.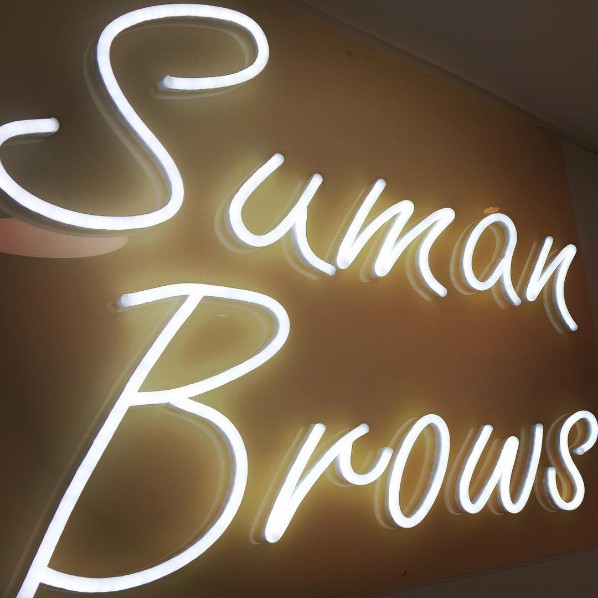 Luckily for us, Suman can also be found here in London operating from the Clo&Flo salon in South Kensington so we dropped in for a chat with the Queen of Brows and to try 'Man-tenance' – Suman's popular men's treatment. This down-to-earth young lady, named as "the Brow Guru in London" by Goop.com, has shaped the brows of everyone from glossy magazine beauty editors to celebrities such as Made in Chelsea's Ollie Locke.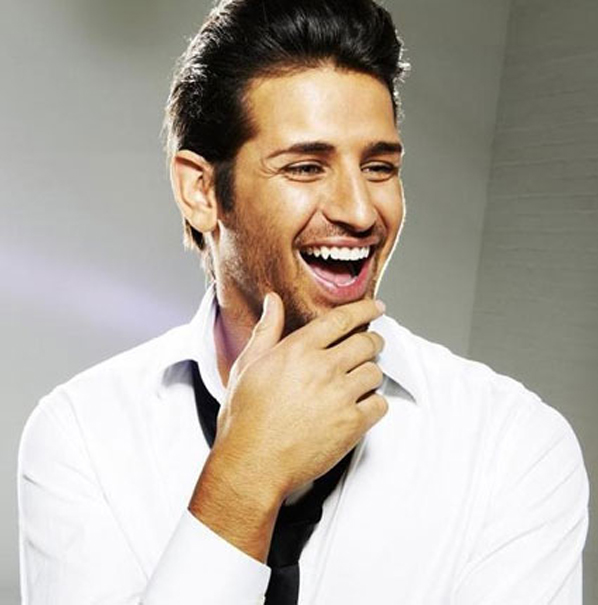 Other dedicated fans of the SumanBrows bespoke approach include famous faces such as Emilia Fox, Suki Waterhouse and Poppy Delevingne to international royalty to Bollywood superstars. A friend of SLOAN!, the lovely Ollie Locke had this to say about SumanBrows…
"Suman has looked after my brows for the last 5 years. She is the most amazing and talented person! She has comforted me through all my troublesome times and breakups in Made In Chelsea. She is fabulous!"
Check out Ollie's beautiful brows as shaped by Suman when he appeared on the cover of SLOAN!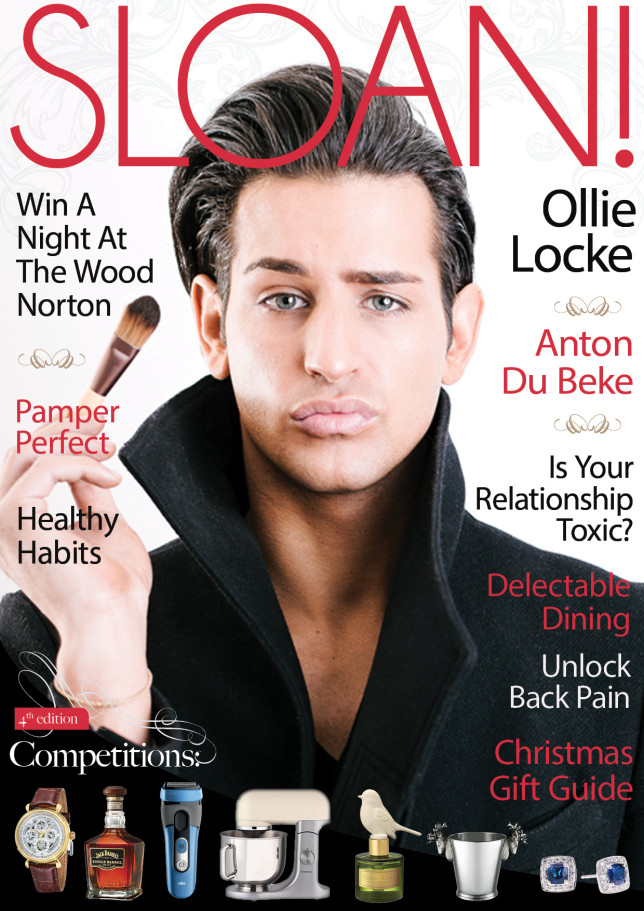 Suman's Man-tenance treatment offers the stylish chaps of Kensington & Chelsea the full works (from the neck up) focusing on brows, ears and nose. We begin with a friendly chat as I get comfortable in the chair where Suman reassures me that she shapes her male clients brows so that they don't look feminine but still frame the face in a flattering shape.
To start, Suman applies a subtle tint to the eyebrows to strengthen their natural colour allowing them to better frame the face. While the tint takes hold, she applies a special warmed wax to my right ear. The wax used is called Lycon which is… The warm plug of Lycon feels comforting in the ear and when its time to remove it, their is hardly any pain or irritation. In fact, it is so painless that I look forward to Suman repeating the process on my left ear.
Using a sterilised thread, Suman then tidies up the ears by removing any fine hairs the remain on the contours. It's important to note that unlike the myriad of ladies offering threading across London (and the rest of the world), Suman does not place the end of the thread in her mouth (which is quite distasteful for both parties I'm sure) but instead just uses her hands to carry out the threading process.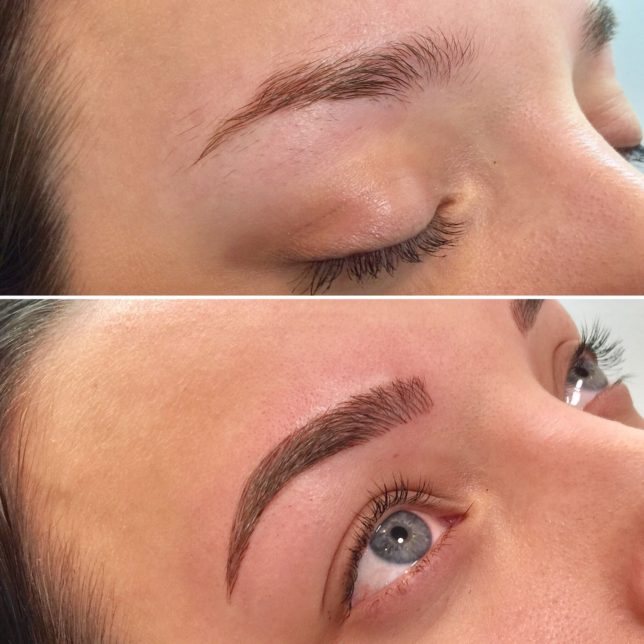 With my ears feeling clean and fresh, it's time to remove the tint from my brows before continuing the waxing process on my nostrils. Suman is careful to only apply the Lycon wax a little way into the nostril because, as she quite rightly says, it's important to maintain the inner nose hairs which trap all sorts of nasties such as dust and germs from finding their way into our bodies.
Having plucked the odd hair from my nostrils in the past, I prepare myself for the expected stinging sensation as Suman goes to remove the wax. Much to my surprise, there is considerably less pain than I anticipated and although I can't say it is 100% pain-free, it is what I would call a comfortable sensation and certainly one I would not be averse to experiencing again in another 6 weeks – the recommended time between waxing and threading.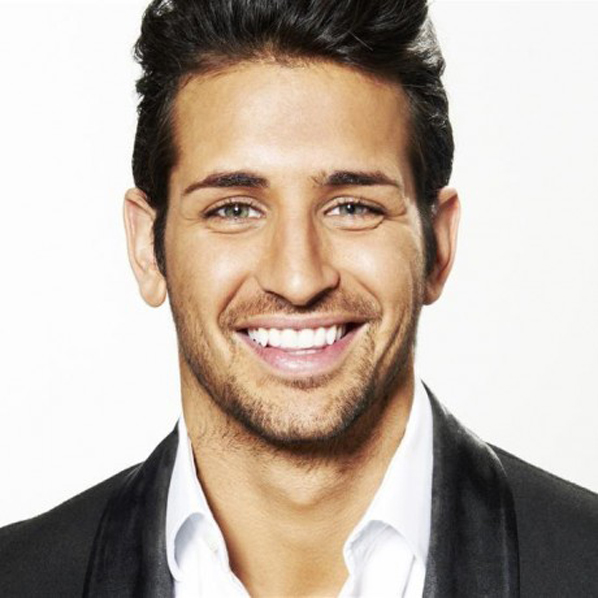 To finish my Man-tenance experience, it's time for a subtle male brow tidy using Suman's expert threading technique. Suman directs me in how to hold the skin taut before deftly threading my brows into a beautiful yet butch shape which flatters the face. Again there is only a minimal amount of pain and any redness disappeared quickly after I left the salon.
Suman is also acclaimed in beauty circles as being the "Michaelangelo of Microblading" – a semi-permanent treatment where she expertly draws individual hairs through the brows in a 2-hour treatment that is entirely bespoke to each client. Referred to as 'Eyebrow Embroidery' by the lovely Suman, Microblading is emerging as THE beauty treatment of the year which promises to completely transform your eyebrows, whether your're looking for light, defined brows or a strong, well preened look, Suman tailors her methods to suit all desires.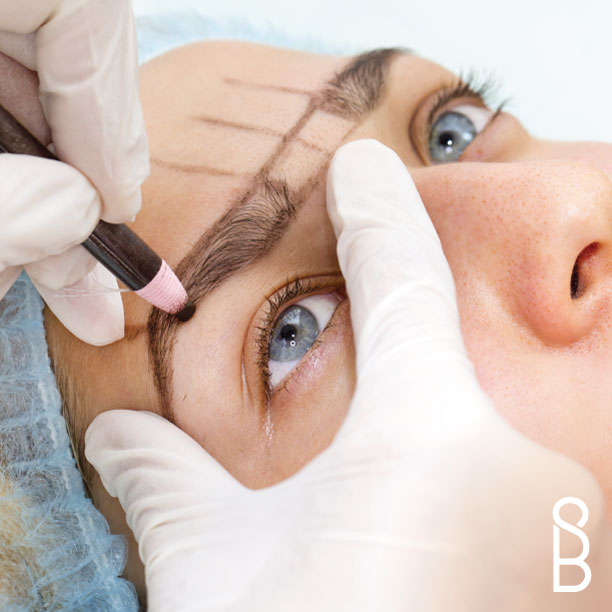 The Man-Tenance package costs £30 for a 30-minute treatment including brow tidy with nostril and ear wax treatment. For chaps who do not require a brow tidy or ear waxing, Suman also offers the Nollywood – an aptly named Hollywood wax for the nose – which is a separate nostril wax treatment costing £10 for a 15-minute session.
To see more of Suman's stunning work, follow @SumanBrows on Twitter & Instagram and see below for contact details.
SumanBrows
Clo&Flo (basement)
55 Old Brompton Road, London SW7 3JS
www.sumanbrows.com
@SumanBrows