Embrace the most enviable of Italian rituals this June by pulling up a seat on a sun-drenched terrace and sipping on a refreshing spritz – for free! To celebrate the launch of its vibrant new spring/summer menu and spritz range, Carluccio's is offering a free Aperol Spritz to everyone buying an antipasto dish, every day until 7pm throughout June. Perfect for aperitivo hour, the Italian way to ease into a meal.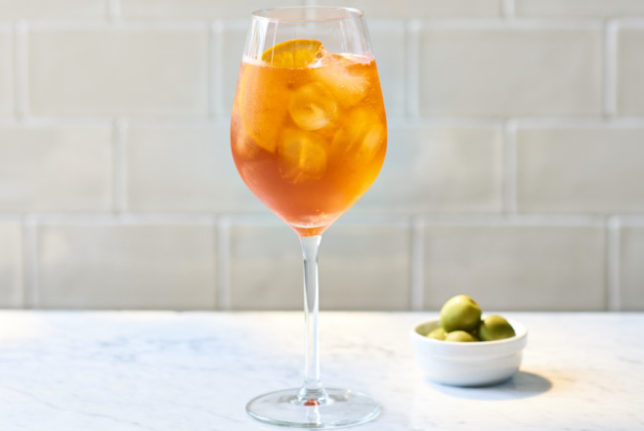 As well as Aperol, the new spritz range features the dry, herbal bitter Cynar Amaro, and the archetypal Italian liqueur, limoncello. For a super-refreshing tipple try the Sicilian Spritz – a blend of Tanqueray gin, limoncello, lemonade and prosecco.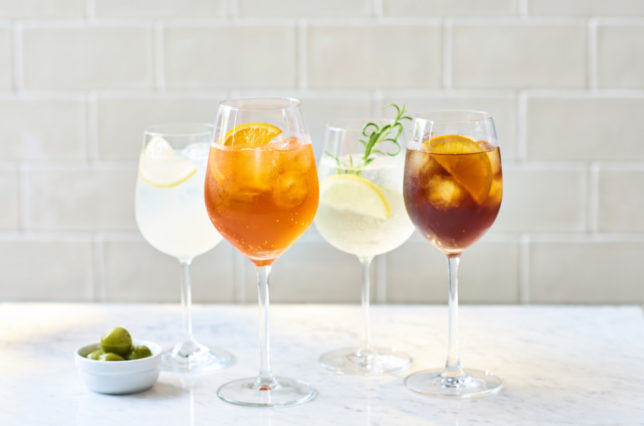 The limited-edition Sofia Spritz takes the Venetian classic to a new level. Created in collaboration with award-winning cocktail specialists, Spirit of Zing, and inspired by the late Antonio Carluccio's love of Sofia Loren – and his pet pig named in her honour – the Sofia Spritz combines artichoke-infused Tanqueray Gin with notes of rosemary, hyssop, chicory, fennel and black pepper.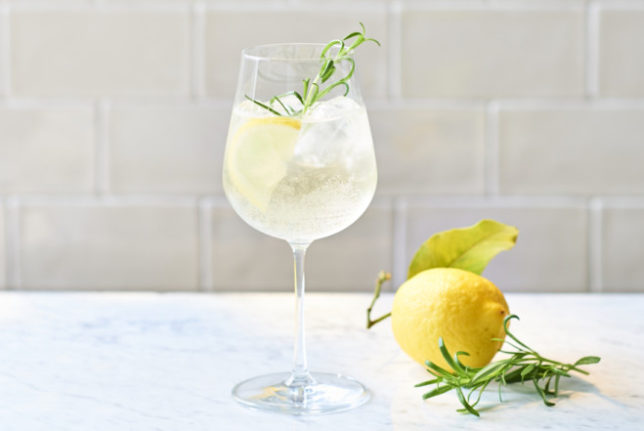 The new spring/summer menu is packed full of delicious, seasonal Italian dishes that encapsulate Antonio Carluccio's food motto, MOF MOF, – minimum of fuss, maximum of flavour. New for the summer is Crab Bruschetta with Devon crab, frisée lettuce and tomato on grilled ciabatta – or try the burrata and 14-month aged prosciutto served with pane carasau – a traditional Sardinian flatbread.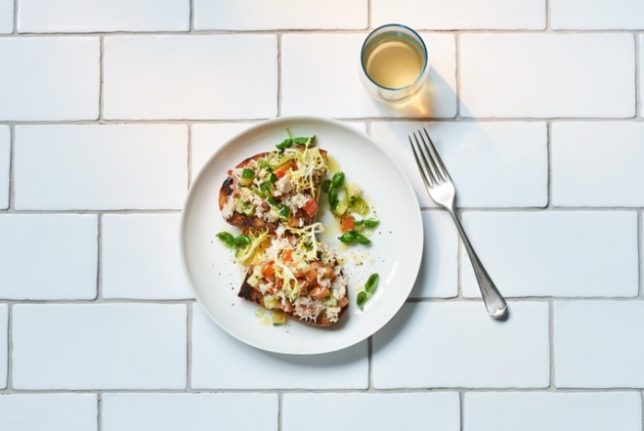 Other new dishes include Sicilian Swordfish Muddica, served with green beans, rocket, courgette and Parmigiano Reggiano. Vegetarian mains include the Riso Nero – a black rice salad of broccoli, golden beetroot, pickled carrot, lentils served with a basil and vegan mayonnaise – and Zucchine Ripiene – yellow and green courgettes stuffed with olives, capers, tomato, baked ricotta and breadcrumbs.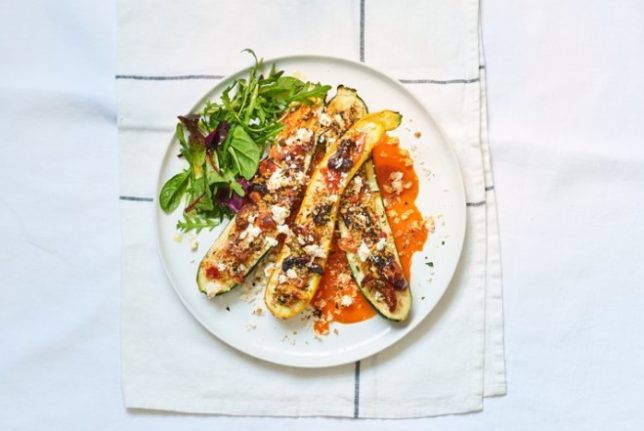 Finish off with ice cream from the new range of Coppe – gelato sundaes of raspberry and hazelnut torrone, chocolate and salted caramel, or limoncello with candied lemon peel. Alternatively opt for delicious cannoli – Sicilian pastry rolls filled with sweet ricotta, candied fruit, chocolate, pistachio, best enjoyed with an espresso.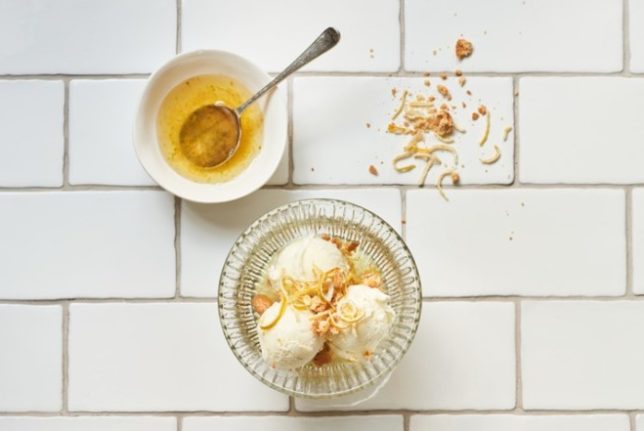 We popped in to Carluccio's Canary Wharf for a quick lunch inbetween meetings in the City. To start, we opted for a beautiful slice of Garlic Focaccia to whet the appetite as we perused the menu. The bread was light and held the buttery juices nicely whilst the garlic was generous in flavour. All Focaccia is freshly baked in-house with the best quality 00 Italian flour which really showed.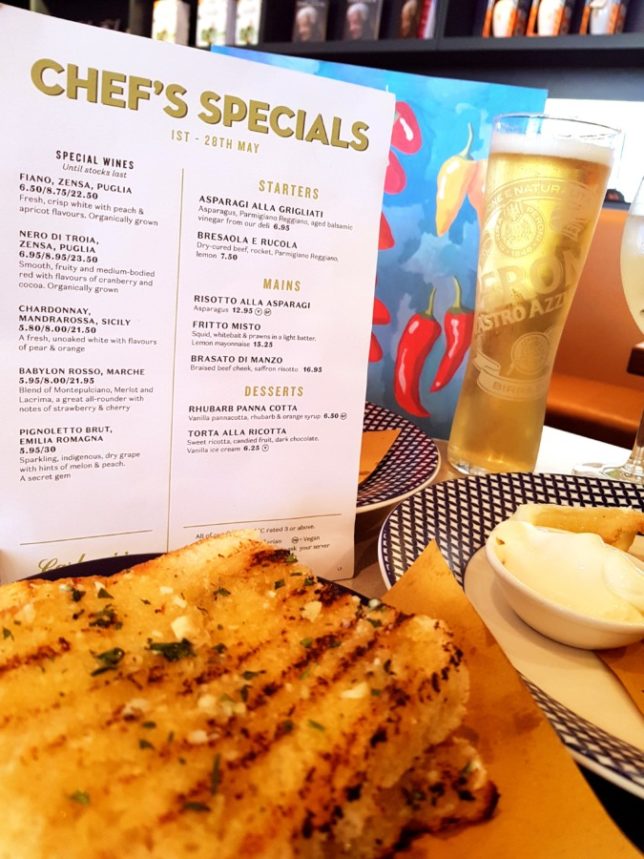 Carluccio's calamari rings are a treat which come crisp, succulent and cooked to tender perfection. The lemon mayonnaise is heavenly and very indulgent.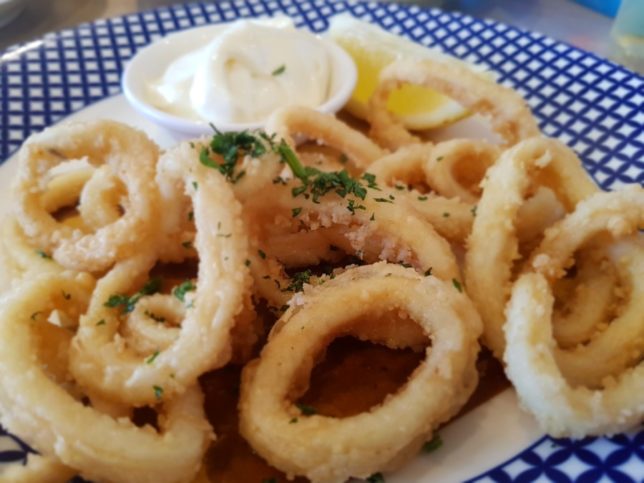 We couldn't resist the Sicilian Arancini.  These crispy rice balls come in two flavours – buffalo mozzarella with basil and beef ragu with peas. Both are moreish and delightfully filling!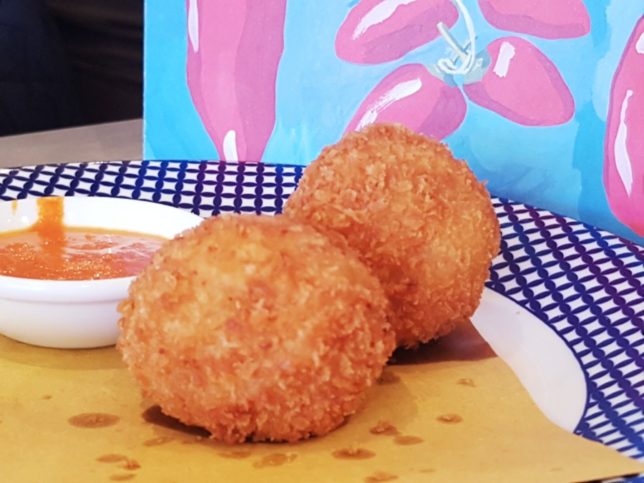 A cracking classic, Chicken Liver Pâté although simple is a must try. The rich flavour of the pâté with a silky-smooth texture combines perfectly with the generous helping of red onion marmalade which goes perfectly with the crunch of the freshly grilled ciabatta.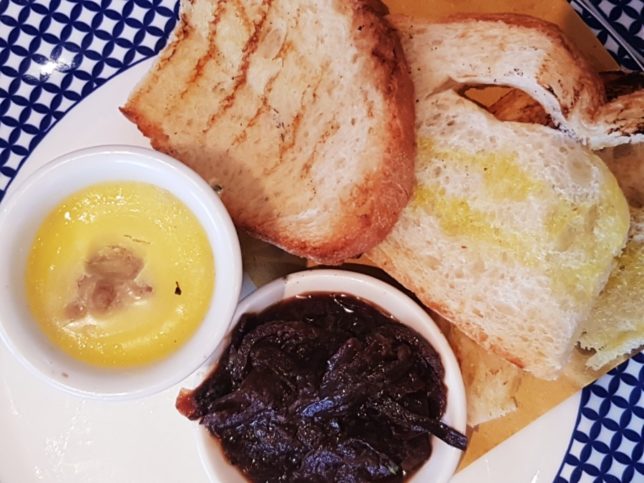 What a beautiful selection of food to get mouths watering and appetites whetted!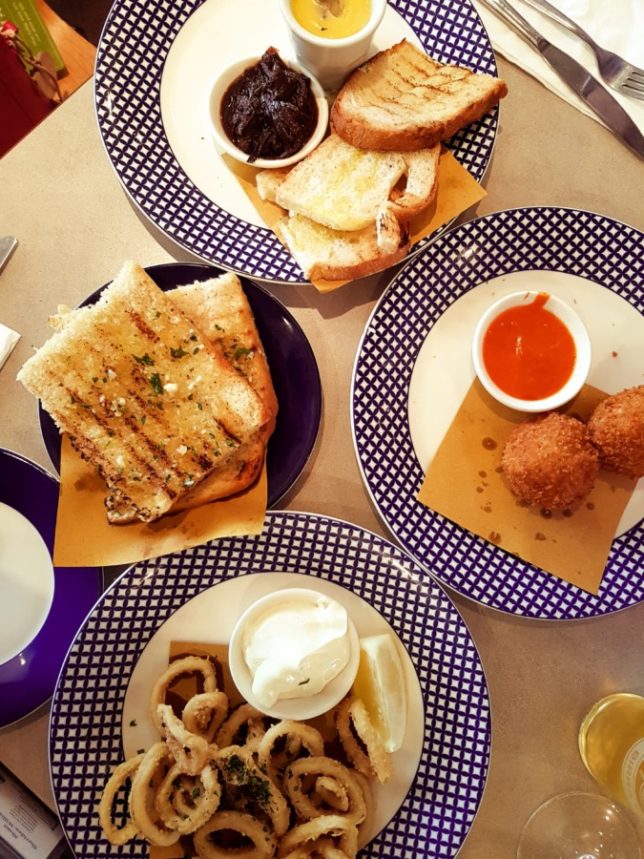 For our main dishes, we stuck to what the Italians know best… pasta! We took a dish from the sea, the Crab and Langoustine Tagliolini which was generously made up of white Devon crab, langoustine tails, white wine, chilli oil, lemon, spring onion, with garlic and herb breadcrumbs. When the combination of such wonderful ingredients hits your taste buds the ocean flavours jump in the mouth with a slight chilli kick that makes you crave your next forkful.
Our second dish was the Gemelli Alla Luganica which is made from spicy Luganica sausage and tomato ragu with cheese and gemelli pasta. An interesting thing about the gemelli pasta (literally translated as twins) is that it looks like two pieces of pasta intertwined. This helps the pasta embrace the sauce ensuring you get the most from every mouthful. The dish worked very well with the spicy sausage meat awakening the palate and then the ragu smoothing things over before your next mouthful. Another must try dish.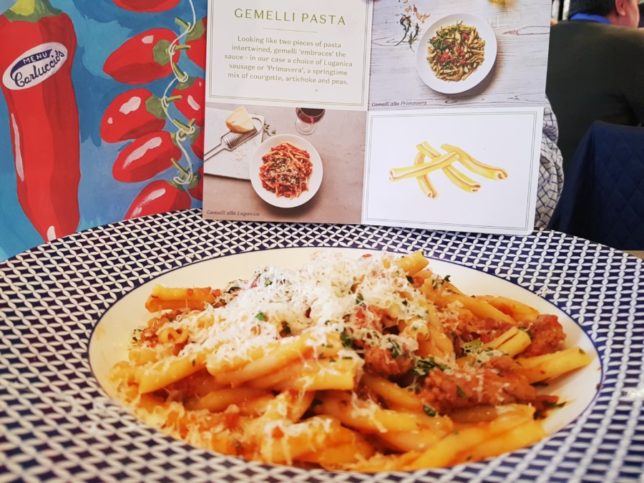 What a lovely lunch in this vibrant bustling restaurant in the heart of the business & financial district of Canary Wharf. A great place to meet colleagues or friends for an authentic Italian experience.
Carluccio's Canary Wharf
2 Reuters Plaza, London E14 5AJ
020 7719 1749
carluccios.com/restaurants/london/canary-wharf
@carluccios