Superfoods continue to be the buzz word in the global health and fitness arena. They are foods that are nutrient dense and high in antioxidants. They particularly assist with immune function and energy production. So what's hot in the superfood world right now and what superfoods are the ones to watch for the rest of 2017? SLOAN! spoke to Rick Hay, Anti Ageing Nutritionist and Author, for his expert insight on what to look out for over the coming months…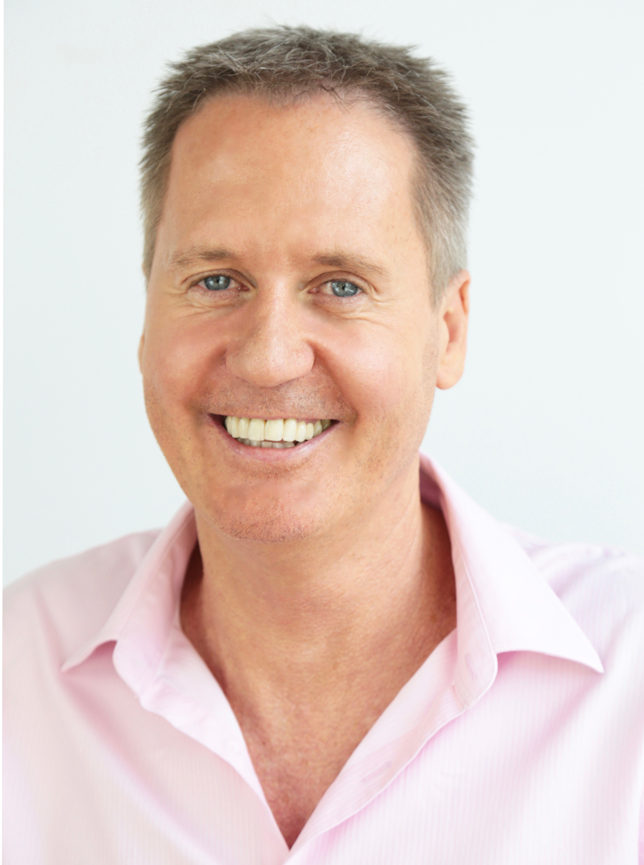 Boabab & Lucuma
Vitamin C rich Boabab and Lucuma are popping up everywhere – they both are rich in vitamin C which helps with immunity and skin health – even helping with collagen cross linking! These two exotic superfoods are quite pleasant tasting which gives them the edge of some of these on the market that can be quite unpalatable.
Inulin
Another to watch is inulin – in particular chicory inulin, which is a fibre often from chickpeas that helps to fight visceral fat. This superfood therefore has benefits for weight loss and cardio vascular health.
Grape Seed Extract
Grape seed extract is one of my favourites as it is an antioxidant powerhouse that boosts immunity – I recommend it to help fight off coughs, colds and the flu. It is also a good choice for heart health.
Beetroot & Tart Cherry
Beetroot and Tart Cherry when taken together is great to enhance sports performance. This combination helps with energy production and increases nitric oxide levels – this helps with that much needed burst of energy.
Matcha
Matcha Green Tea continues to grow in popularity as it has fat burning properties that exceed that of regular green tea – it is like a turbo charged version of green tea and can be readily found around town in cafes as a latte. Speaking of which, anti inflammatory Turmeric is also worth trying as a latte. This super spice is great to take daily as an overall health tonic.
Fulvic Acid
Keep your eye out for Fulvic Acid based Liquid Minerals as these provide an array of healthy trace minerals – you might like to try Himalayan rock salt and organic sea salt as well in order to keep electrolytes up.
Plant Based Proteins
Plant Based Proteins are some of my favourite superfoods – think rice, hemp, quinoa or amaranth – they are great to help with hair, skin and nail health and if you add them to your morning smoothie they will help with weight loss and with feelings of fullness.
Krill & Algal Oil
Krill and Algal Oil continue to be on the rise to help increase omega 3 intake – algal oil is a vegan source – both will help with cognitive function, brain health and cardio vascular performance.
Blood Orange
Blood orange is another to keep your eye out for – it helps with optimum digestive function and weight management. Healthy digestion leads to healthier skin and balanced gut flora may even even result in better mood.
Vitamin Formulas with Botanicals
Another trend to watch is that of vitamin formulas that come together with botanicals – botanicals are herbs that help to balance many of the body's systems – you may see things like vitamin C together with Elderberry or Bilberry and Green Tea with Selenium and other minerals. I like these combinations as the botanicals, vitamins and minerals work synergistically and provide many more phytonutrients and enzymes than are found in a regular diet.
Cinnamon
Cinnamon should continue to be big as it regulates blood sugar levels which helps to reduce cravings and also helps with portion control – it can be added to porridge, teas and coffee daily.
Super Greens & Super Reds
The last group to consider are the Super Green and Super Red Blends – these often contain spirulina, wheat grass, barley grass and chlorella or mixed berries, beetroot and cherries. These brightly coloured powders contribute towards your five a day and can help to increase your fibre intake as well. They are rich in antioxidants that help to fight free radical damage in the body – helping with recovery and performance.
About Rick Hay
Rick Hay (www.rickhay.co.uk) is an Anti Ageing Nutritionist and Author of The Anti Ageing Food and Fitness Plan. He is also the Nutritional Ambassador for Swisse Vitamins www.swisse.co.uk and Nutrimarket www.nutrimarket.co.uk