We all know that if we drink plenty of water, exercise regularly and follow a nutritious balanced eating plan, we will feel good and look good. But if you want to take things to the next level, here are our superstar secrets to fabulous looking skin. They may not be cheap trendy hacks but these are the best products we know for super skin as the seasons change.
Environ Revival Mask
Delivering instant luminosity and radiance after the first application, the masque ensures smoother, younger and revitalised skin thanks to the unique combination of Asiatic, Mandelic and Lactic Acid. The innovative formulation lowers the pH of the skin to help promote growth and hydration, rather than peeling. Asiatic Acid, derived from Centella, has been used for centuries in ancient traditional healing and research has proven that it stimulates growth factors in the skin which is important for skin regeneration. Only recently have good reliable concentrations become available compared to the extracts previously available on the market. Lactic Acid is a powerful promoter of the natural hydrating factors in the skin and it is known to lighten uneven skin tone. Mandelic Acid has been included for its anti-ageing properties and may assist in improving the appearance of uneven skin tone.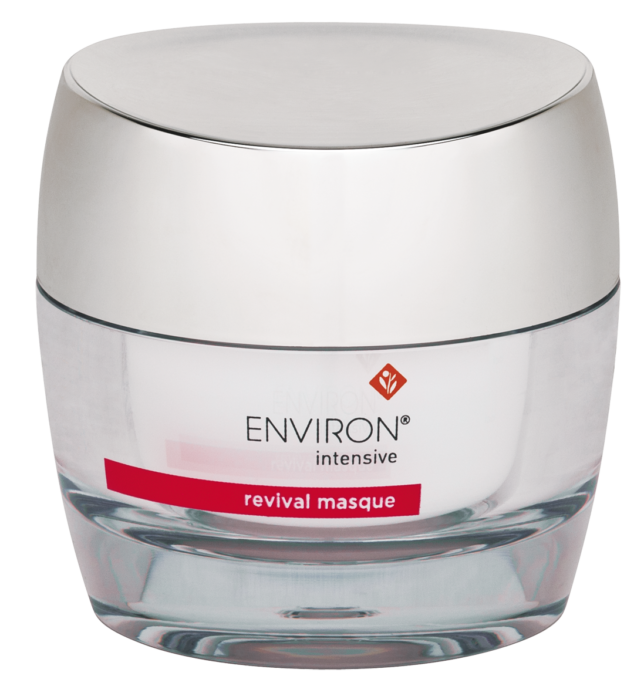 Revival Masque is the brand's most extensively and successfully trialled new product to date, having been used over a period of over three years by more than 100 women and men, with exceptionally high levels of satisfaction.  99% were happy using it and more than 90% would recommend it to others. It is ideally used for a minimum of four to six months to obtain the appearance of refreshed and youthful skin. Revival Masque is recommended as an autumn and winter treatment, but may be used all year round provided a broad spectrum sunscreen is applied daily. Revival Masque is available from Harvey Nichols priced at  £52 for 50 ml.
Perricone MD Re:Firm
An effective face treatment designed to transform the skin to a dramatically smooth finish while working to help it remember its once youthful form, suppleness and bounce. Strive for a younger-looking complexion with this moisturiser formulated with DMAE to tone and tighten skin's appearance.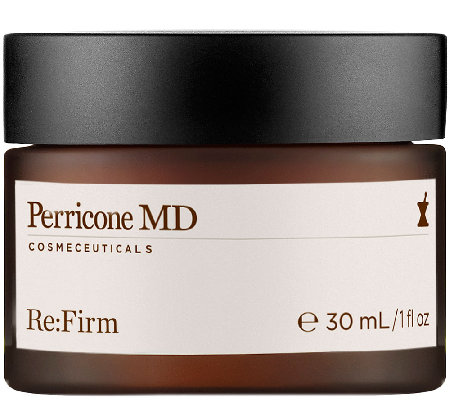 This rich moisturiser begins as a smooth solid in the jar and we love how it instantly breaks into a luxurious serum upon skin contact, helping to trigger the skin's re-forming process. £110, www.qvcuk.com
Goldfaden MD Needle-less
With similar, line-lessening effects to 'botox', without needles (hence its name), Goldfaden MD's Needle-Less stars a cocktail of 100% pure hyaluronic acid and anti-ageing hexapeptides to diminish visibility of wrinkles and inhibit micro-muscular contractions. Effects are instant and cumulative – gradually reducing depth of creases and deep-set expression lines.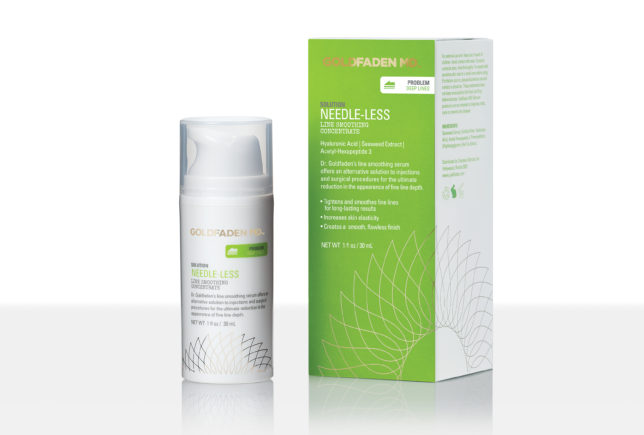 With continued use, skin will reap the benefits of looking younger, smoother, firmer and more radiant. Needle-Less can serve as a substitution to injectables as well as a maintenance product in between. SLOAN! recommends this effective product for those who are scarred or concerned about having injectables. £100.00, Cultbeauty.co.uk
Själ Orbe
A multi-tasking eye crème designed to lift the eye area, reduce the appearance of wrinkles, fatty deposits, dark circles and puffiness. Designed to treat the delicate area around the eye, orbe's intensely potent formula helps to contour and gently lift the skin around the eyes, aids in reduction of under-eye circles and puffiness, and helps to diminish lines and wrinkles.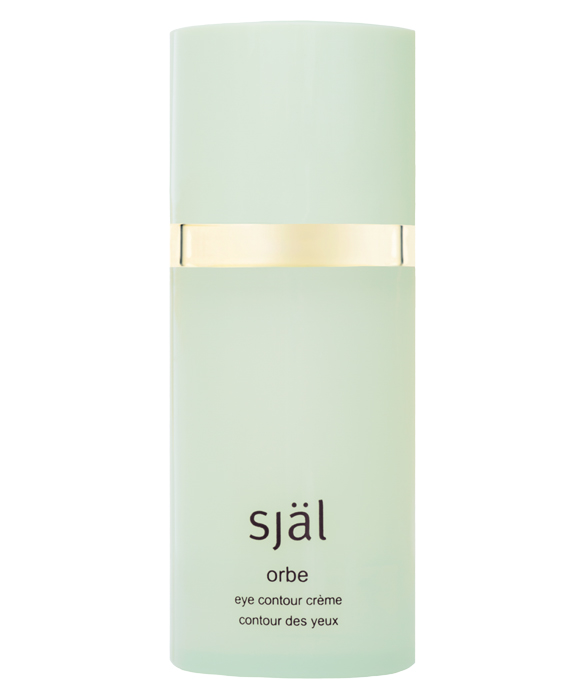 Orbe also stimulates collagen production and defends against elastin breakdown. It incorporates powerful peptides for contouring while diminishing the appearance of dark circles and skin discoloration around the eye area. £117, Space NK
Ruby Red Body Moisturiser
Focusing on natural, active ingredients found in nature, Ruby Red's body treatments utilise the nutrients and vitamins found in plants to work with the skin. Ruby Red's bespoke formulations are hand-blended for maximum effect to create a range of products that perform, delivering their beautifying benefits to produce radiant results.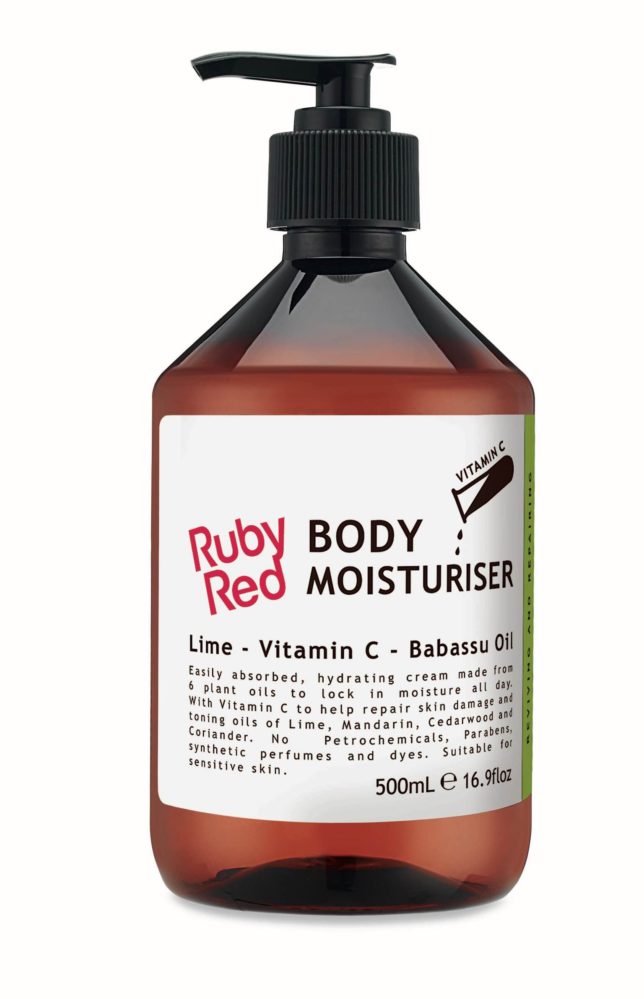 Ruby Red Revive and Repair Hydrating Body Moisturiser has a distinctive aroma of Lime, Red Mandarin, Cedarwood and Coriander. Rich in Vitamin C, it contains six nourishing plant oils including hydrating Babussu oil and is available in the generous 500ml size. A luxurious at-home pampering experience that can be enjoyed every day. Priced at £48 and available from John Bell & Croyden Mayfair, Harvey Nichols London, Fortnum & Mason, Whole Foods Kensington and online at www.rubyredcomsetics.co.uk
P20 Continuous Spray
Leading once a day sun protection brand P20, has a new range of multi-angle continuous sprays to make applying sun protection to hard to reach areas even easier. Available in SPF 20 and SPF 30, the new multi-angle format and convenient quick-spray function ensures effortless and straightforward application to protect your skin whatever your weekend in the sunshine holds.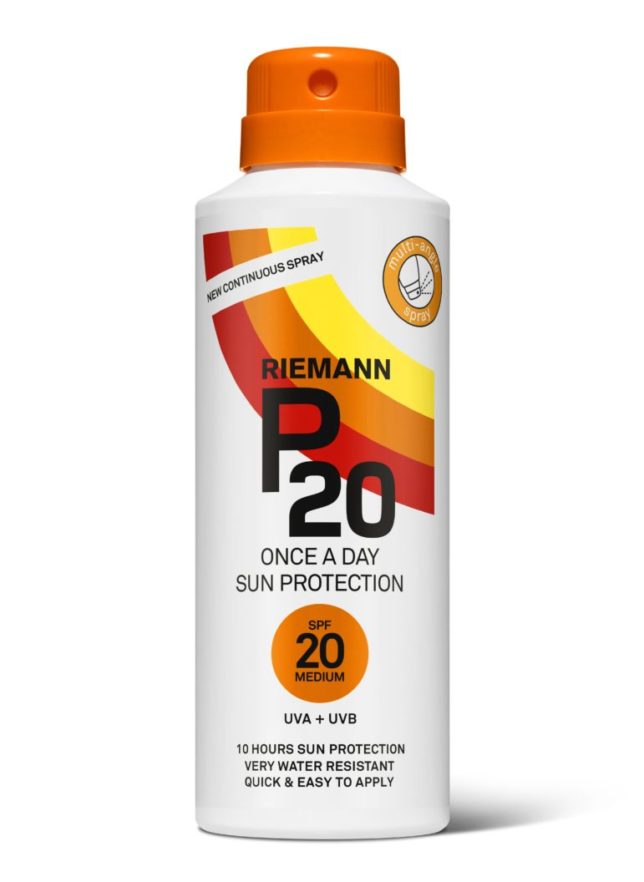 The unique alcohol-based formula retains the benefits of the existing P20 range, containing UVA and UVB filters, and provides broad spectrum sun protection for up to 10 hours. The product's unique transparency, with easy application, sets it apart from traditional cream-type sun products.  P20 has been categorised as 'Very Water Resistant', the highest classification available under the European health and beauty industry body, Cosmetic Europe, and remains effective even after frequent swimming. Both the SPF 20 and SPF 30 continuous sprays have a five star UVA rating, protecting against the premature signs of ageing. Available from Boots nationwide and World Duty Free airport shops, £24.49 (150ml)