Pet lifestyle specialist Sure Petcare has launched the world's first-ever app-controlled pet door –  the Microchip Pet Door Connect.  The app "Sure Petcare" allows pet owners to control the pet door remotely from a smartphone or tablet, as well as monitor their pets' activity and habits.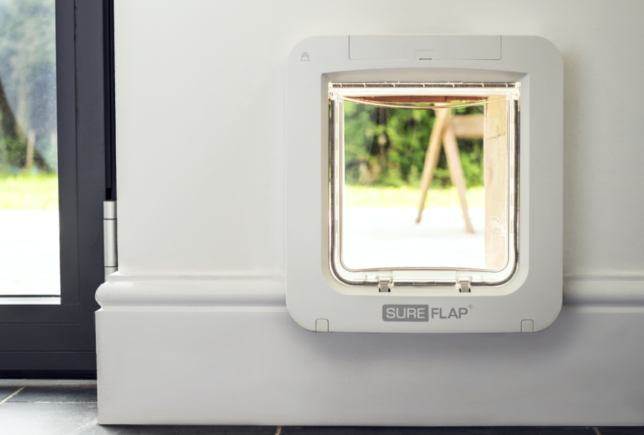 Designed for cats and small dogs, the Microchip Pet Door Connect works via a "hub" device, which connects the pet door to the Internet. The pet owner is then able to control and monitor the comings and goings of their pets from the Sure Petcare app when they're away from home.
Other smart features of the app include the ability to receive notifications via the app when their pet leaves or enters the house and log and track their pets' activity throughout the day. Historic data stored by the app can reveal changes in their pets' behaviour or wellbeing.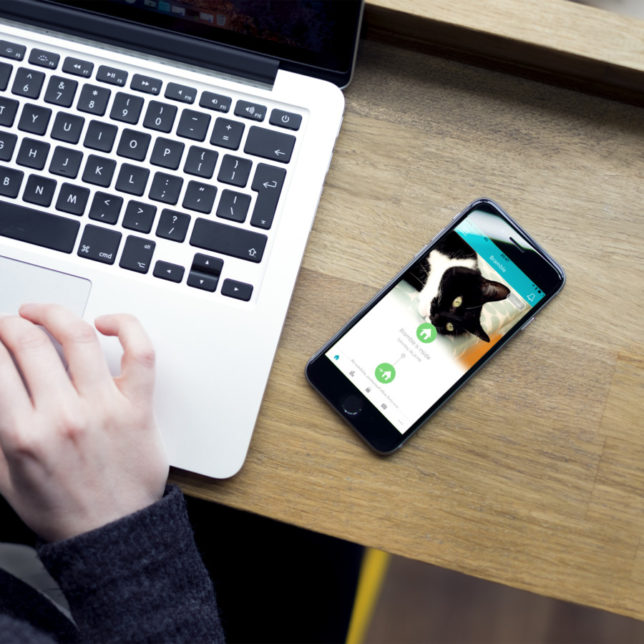 In addition the app can be used to remotely lock or unlock the pet door anytime, anywhere. Owners can also set a curfew to keep their pets indoors at specified times during the day.
For those relying on friends, family or pet sitters to look after their furry loved ones, you can share access to the app with the nanny and manage their permissions keeping you in complete control even when you're away.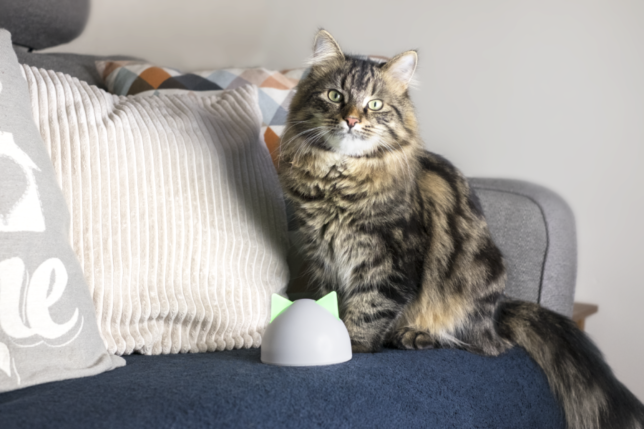 The pet door utilises microchip-reading technology meaning it only responds to the resident pet(s) microchip or RFID-collar tag ensuring unwanted animals are kept out. It works with all common microchips, reading the microchip on entry but letting any animal indoors exit.
The pet door is powered by 4 x C batteries with typical battery life being more than six months in most cases, and up to one year with normal use. If you're the neighbourhood cat lady with a clowder of furry felines, fear not! The pet door can store up to 32 pet identities.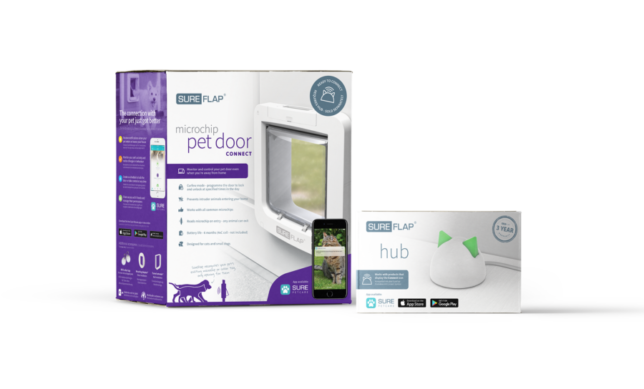 The Sure Petcare app is available for free download on the App Store (iOS 9 or later) and Google Play (Android 4.4 or later). Should you need them you can also purchase additional RFID collar tags for non-microchipped pets, a mounting adaptor for glass installation and a tunnel extender for wall installations.
Dr Nick Hill, founder and CEO of Sure Petcare said: "Our aim is to develop great products that are useful, easy to use and make life easier for pet owners and their pets.
"With the development of any new product, we involve our customers from the beginning. Their feedback in the design and usability stages is crucial – it enables us to deliver something that is of value to them and their pets," he said.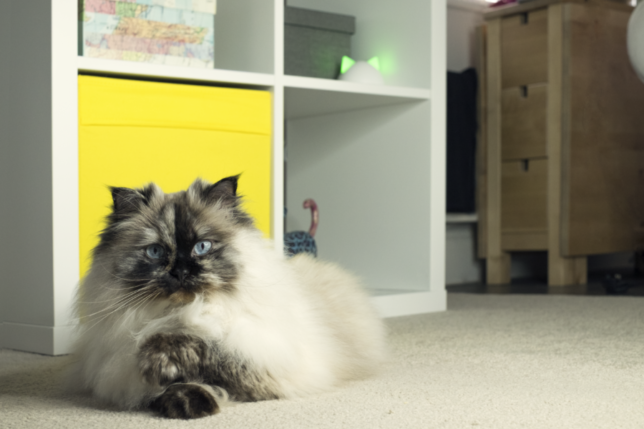 Jon Bowen, Royal Veterinary College vet and animal behaviourist said: "Smart devices have enabled people to connect with family, friends, work, their surroundings 24/7. With people generally working longer hours and being away from home, they want to connect with their pets too.
"For me, the real value lies in the data and ability to log and track a pet's habits – something we've not been able to do until now.  Over time, this information can provide an accurate insight into your pet's wellbeing and help you determine what is "normal" behaviour for your pet and what is not.
"The Microchip Pet Door Connect is a game changer and will become an essential part of maintaining a happy, healthy pet," Jon said.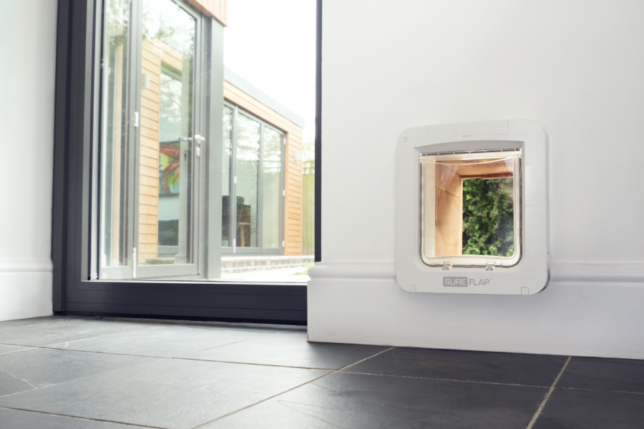 Pet tech is a booming industry, with the global market predicted to reach $2.36bn (£1.84bn) by 2022, according to Grand View Research. The growth of this market, coupled with the rapid rise in smart devices presents a huge opportunity for Sure Petcare, according to its CEO.
Dr Hill said, "Pet owners are increasingly willing to spend money on smart technologies and products that keep their pets safe and well. For us, the starting point is that the technology must make pet owners' lives simpler and solve a problem – without being intrusive.  This has been the key to our success and will continue to drive our strategy forward. We plan to pursue more opportunities in the connected space, developing products that address real concerns for pet owners."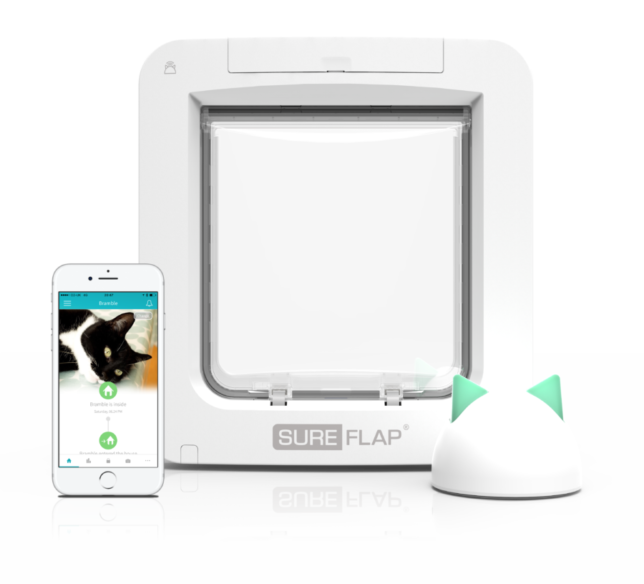 Sure Petcare is a pet lifestyle product specialist with a simple mission – to develop smart pet products that improve the way we care for our pets. The company was founded in 2008 by Cambridge physicist Dr Nick Hill when he first came up with a microchip-operated cat flap that used the cat's existing microchip as a personalised door key, preventing other animals from entering.
Through continuous innovation, SureFlap extended its range of smart pet products to include dog flaps, pet feeders, pet bowls and other accessories. The original SureFlap Microchip Cat Flap is the No.1 best-selling cat flap on Amazon, with more than 2850 five-star reviews.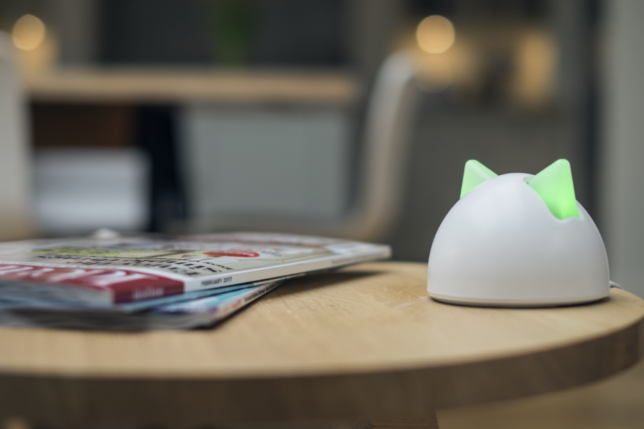 Sure Petcare (previously known as SureFlap) attributes its success to its unwavering commitment and support to its customers, and to it developing great products that address real pet owners' problems.
The Microchip Pet Door Connect is available from surepetcare.com and also from leading pet retailers such as Amazon, Argos, Waitrose Pet, Monster, Fetch and Ocado. For our international readers, it is also now available in the USA, Australia, New Zealand, Germany, France, Netherlands and Belgium.
Microchip Pet Door Connect including Microchip Pet Door, SureFlap RFID collar tags and user guide costs £119.99.
The Hub can be purchased separately for £49.99.
The Microchip Pet Door Connect and Hub can be purchased together for £159.99.