In celebration of the MR MEN and LITTLE MISS 45th Anniversary, Sushi Shop is launching a new limited edition sushi box from 7th September. For little kids and big kids alike, not to mention their parents, this is the chance to rediscover the timeless characters that brightened up your childhood while enjoying some great sushi from London's popular Sushi Shop.
The mischevious design starts with Mr Tickle, the iconic character created in 1971 by British illustrator, Roger Hargreaves for his son, Adam, who, for this special collaboration where Sushi Shop meets the MR MEN and LITTLE MISS series, becomes a Sushiman. Accompanying him on his adventures are Little Miss Sunshine and Mr Rush to help deliver Sushi Shop orders. The culinary experience ends with a final surprise, introducing a number of historic characters combined with some delicious Sushi Shop recipes!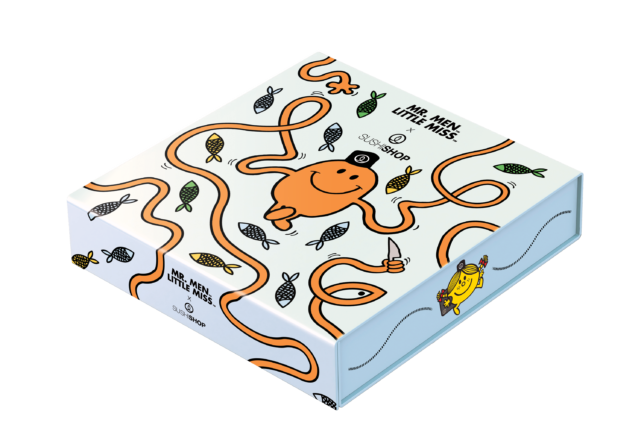 MR MEN and LITTLE MISS Box contains 42 delicious pieces, with some recipes that are favourites of Sushi Shop customers, and 3 unique recipes created specifically for this new collaboration: a delicious veggie California roll, a spring roll that combines tataki with salmon, and a divine tuna sushi. All 3 new recipes are also sold separately while the Limited Edition box stocks last.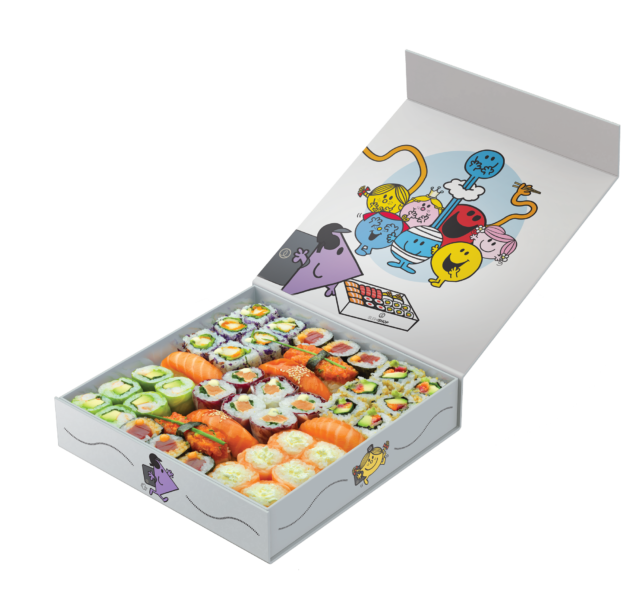 The box is available from Sushi Shop stores in South Kensington, Marylebone and Notting Hill from 7th September to 31 October 2016 (while stocks last) priced £39.90. Sushi Shop is also selling two kids' chopsticks: Little Miss Sunshine and Mr Strong. Available for £2.90 when you buy a MR MEN LITTLE MISS Box, or £4.90 when purchased separately.
#MRMENLITTLEMISSxSUSHISHOP