This weekend marks the unofficial start of London's social season with Chestertons Polo in the Park kicking things off at Hurlingham Park in Fulham between 9-11 June. Click here for a brief history of the "game of kings" and bluffer's guide to polo first published last April by our founding editor, Sloan Sheridan-Williams.
Ahead of this weekend's polo tournament, McLaren Racing Driver, Euan Hankey, swapped horsepower for the day with England polo player and La Martina ambassador, George Meyrick at the famous Top Gear Track in Dunsfold. The short film below reveals what happened when two sporting greats switched roles for the day.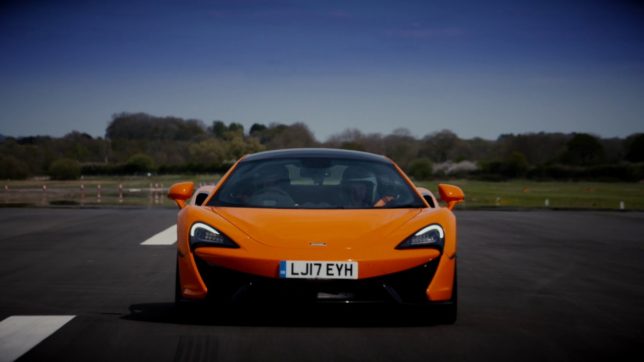 Following a brief introduction to the two 'engines' – the beautiful McLaren Sports Series 570S parked at the Top Gear Track in Dunsfold and Mickey the Polo Pony who lives at Ash Farm in Surrey – Euan Hankey, who had not been on a horse since he was seven years-old, saddled up aboard Mickey to have his first polo lesson.
Looking nervous, Hankey sat on the pony and said with a quiver in his voice: "What's your throttle pedal here, how do you make it go? I have not been on a horse in a really long time, hope you are not trying to stitch me up here!" Which was followed by a nervous giggle from Meyrick. Hankey continued "remember I can stitch you up later when we are in the car".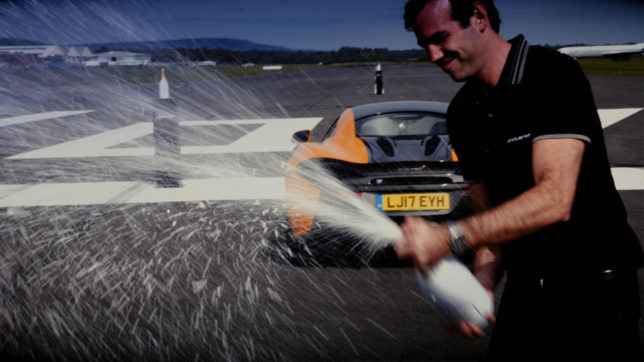 A switch to the Top Gear track and competitive Hankey is firmly in the driver's seat "now it's time for me to show you how it's done". Meyrick's response, not too optimistic, "That's fine but please don't make me feel too sick". The action continues as fast ponies and fast cars feature heavily, did Hankey get stitched up? Was Meyrick sick?
For those wanting a giggle make sure you don't miss what happens at 1.04 and for those that love McLarens, you will want to watch right until the end to enjoy McLaren Sports Series 570S in its full glory to get your heart racing!
Chestertons Polo in the Park is an annual three-day polo tournament that takes place in June at Hurlingham Park, Fulham. A favourite social event with everyone from cast members of Made in Chelsea to the local residents of South West London, the round-robin style tournament is played under the HPA-endorsed City Polo rules, developed to maximise spectator enjoyment.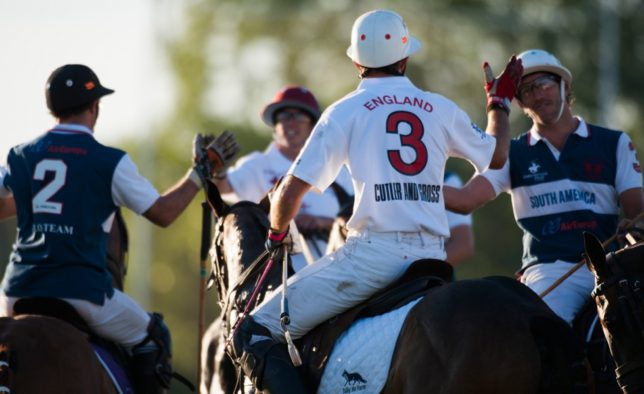 Leading technical polo-wear and premium fashion label La Martina will launch a brand new menswear capsule collection in their striking pop-up store at Chesterton's Polo in the Park, celebrating the brand's ongoing partnership with the UK's largest Polo event. The collection, designed with British tailor Timothy Everest, comprises three pieces – a retro-style bomber jacket, a modern fitted jumper and a signature La Martina polo shirt.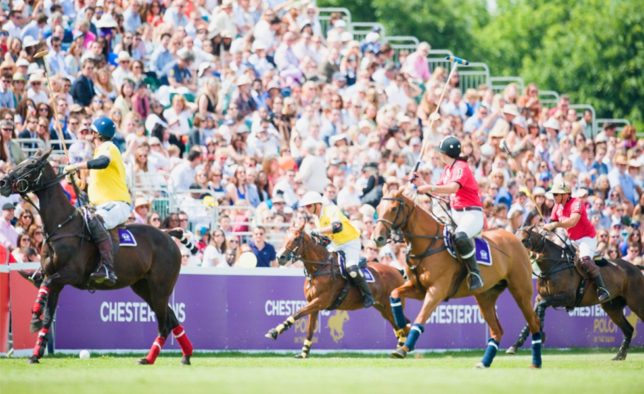 This year's Chesterton's Polo in the Park will also host the launch of La Martina's new collection of Dri-FIT polo shirts. This will be the debut showing of the ground-breaking new kit, as each competing team (Dubai, India, Zurich, Cape Town, London & Port Louis) will take to the field in their brand-new shirts for the first time. These highly technical shirts are a first on the polo field in terms of progressive technical polo-wear.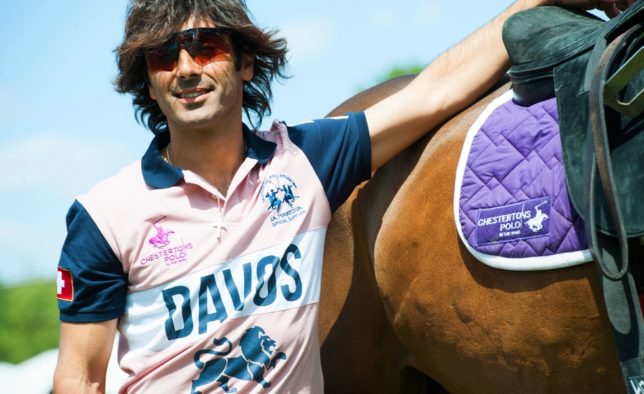 Tickets are still available for Chestertons Polo in the Park start at just £15 and can be purchased from www.ticketmaster.co.uk. For more information visit www.polointheparklondon.com