Swing Patrol website says: "Google "Swing" and you'll get lots of different results. Most know it as a musical genre, which had its heyday from 1935 to 1946, when big band swing music was the most popular in the United States. But this jazzy, joyous music has been around since the late 1920s and, with musicians today giving it a modern twist, it's truly back with a vengeance."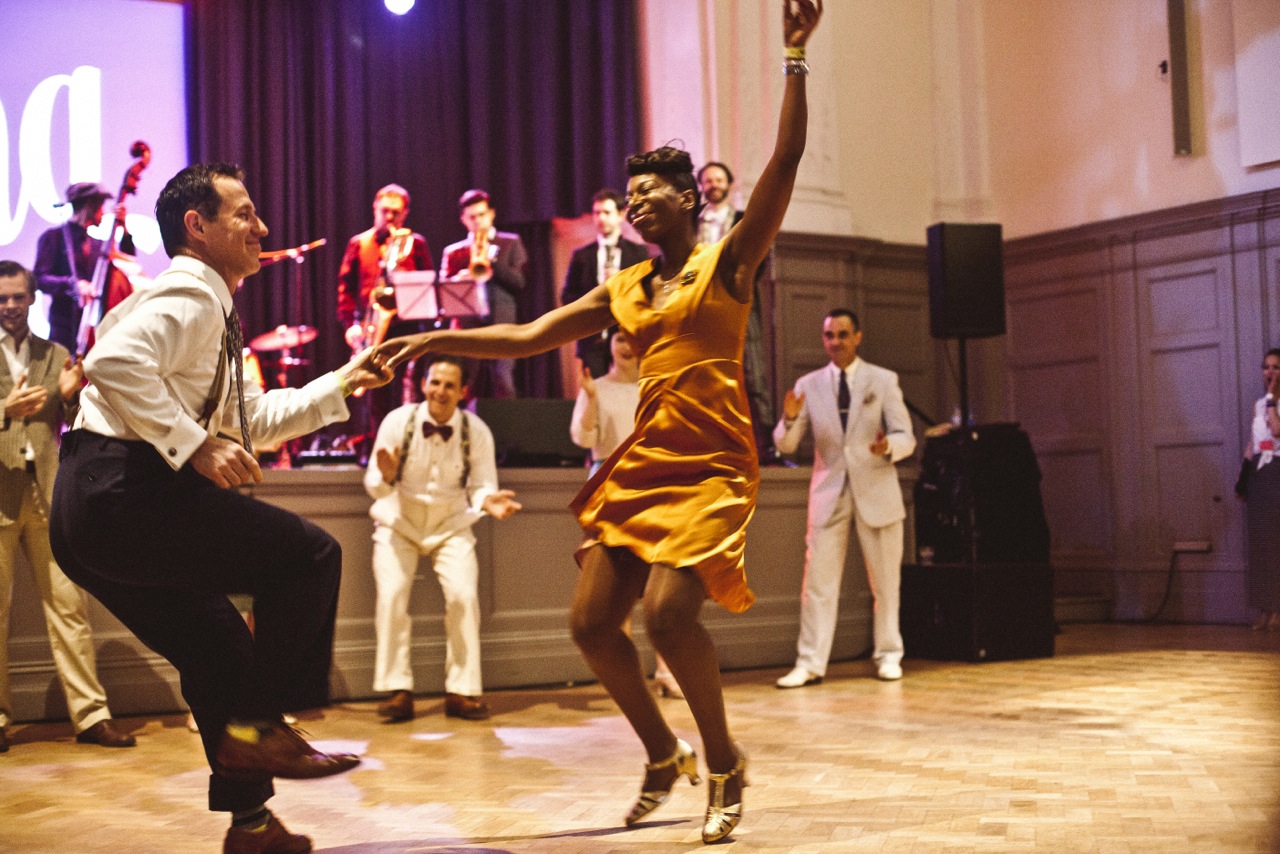 "Swing dancing encompasses a varied range of styles danced to that same music – they're even often mixed on the dance floor. The mother of Swing dances is the Lindy Hop, nicknamed the Jitterbug for it bouncy, infectious energy. This is the core dance taught by Swing Patrol, but we also pay heed to other vintage dances from the Swing family such as Balboa, Charleston, Blues and Solo Jazz."
"We're a community of over 1,000 dancers, a passionate teaching team, two amazing troupes and a small but dedicated team of staff and volunteers. From hole-in-the-wall speakeasies to London's great dance halls, we've built a massive collective energy and made great friendships along the way. We hope you come along and check us out soon. We run over 40 weekly classes at 34 venues across London, Weekly Lindy Hop and Blues social dances, Our annual London Swing Festival, Our annual Blues Baby Blues Festival, Swing Balls in London and around the United Kingdom in collaboration with our friends in other cities, Two amazing performance Troupes that perform and share the dance all over London and a year-round program of swing dance workshops."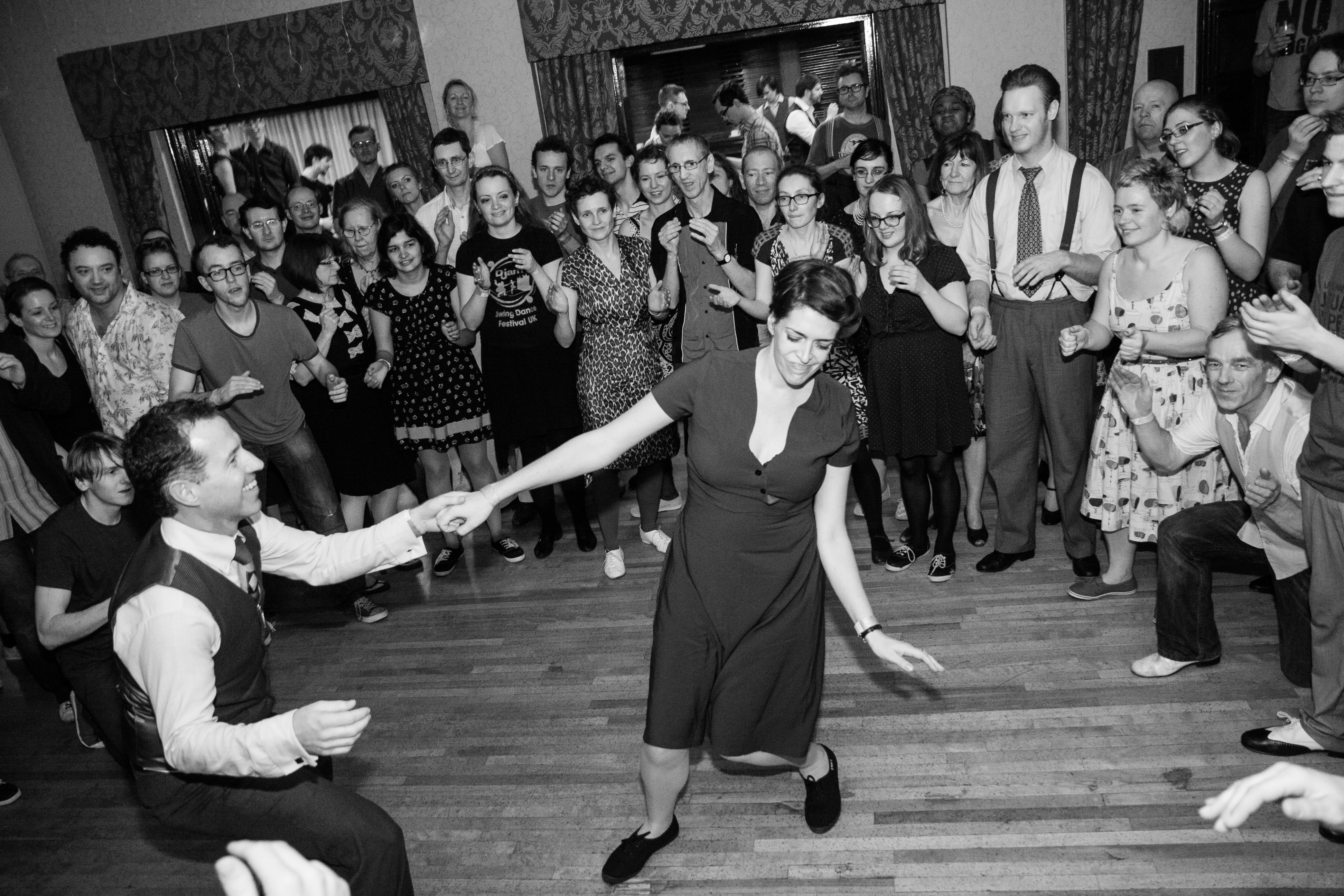 Stepping on the Swing Patrol dancefloor, we were split into two groups – men and women. There were two dance instructors, a man and a woman standing at the front of each group. You stand behind a male dance instructor if you are a man and the female instructor if you are a woman and they go through the steps together. Swing dance is not complicated and the moves are easy to pick up even if you are an inexperienced dancer. You are then partnered up and the dancers rotate.
Swing Patrol is very friendly and chatty so it's a great way to meet new people and you will enjoy learning to dance fun energetic vintage Swing. I wouldn't say it's the place to go to work on existing romantic connections to make them better but I would say that it is a place to go to socialise with new people because it is very relaxed. Swing Patrol is something you can do very casually however it can get very hot on the dancefloor and as you get hot it is importnat to stay hydrated.
See the review score for more on our Swing Patrol experience.
The SLOAN! Review
Learn new dance skills
Great way to meet new people
Not the best date choice if you are in a couple