Some things are well worth searching out. This has never been more true than in the case of Tang – a hidden gem of a noodle bar in a completely self-contained space on the ground floor of the 720 bedroom St Giles Hotel. Tang is tucked neatly between the YMCA and VQ Bloomsbury on Great Russell Street.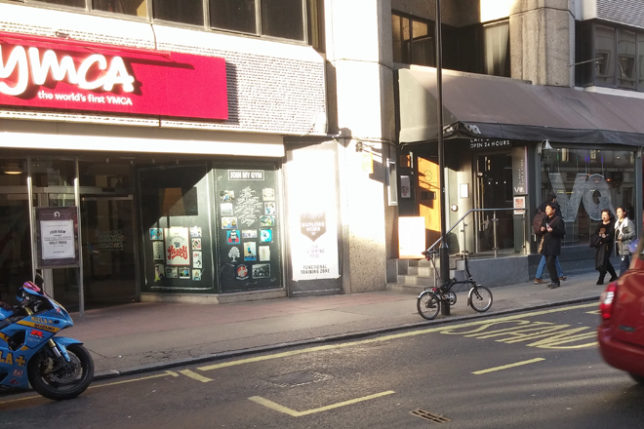 This Southeast Asian hideaway is less than 1 minute walk from Tottenham Court Road tube station. As you turn on to Great Russell Street from Tottenham Court Road, just look out for Tang's wooden door to the left of VQ's entrance.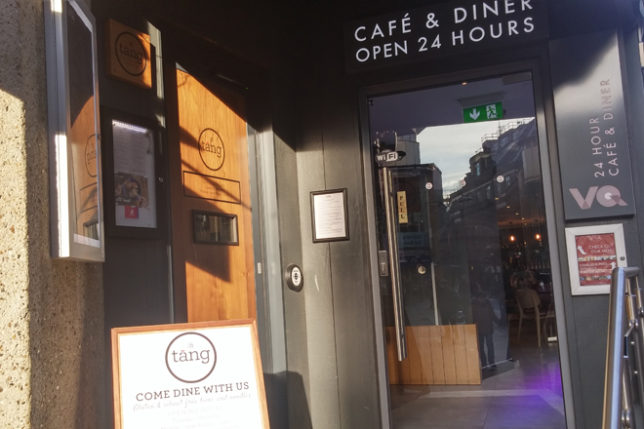 Those in the know are sharing their love of Tang through word-of-mouth but the rest of London deserves to discover this South Asian hideaway which does noodle soup with a twist thanks to Head Chef Chen Ng whose impressive tattoos showcase just one facet of her bold creativity and colourful artistry.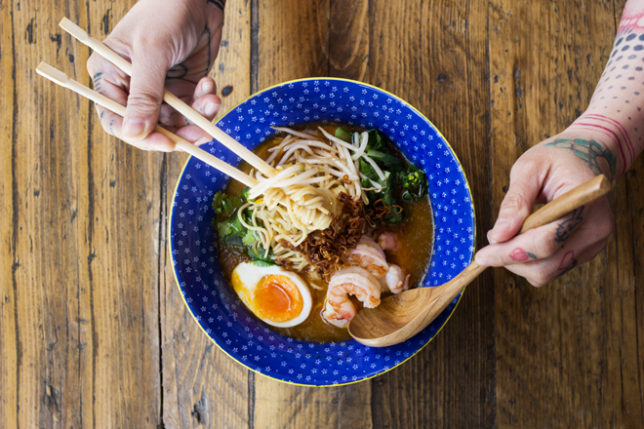 The restaurant concept is based on the intimate noodle bars of the far East, where you can enjoy a hearty bowl and flavoursome noodles with a beer. Chef Chen has created a unique menu of South Asian inspirations including a new style of noodle soup she calls "tang" which are lighter than ramen, punchier than pho and fuse together a rich myriad of influences from across Southeast Asia. Tang means soup but also means hot and is the perfect name for these heartwarming bowls.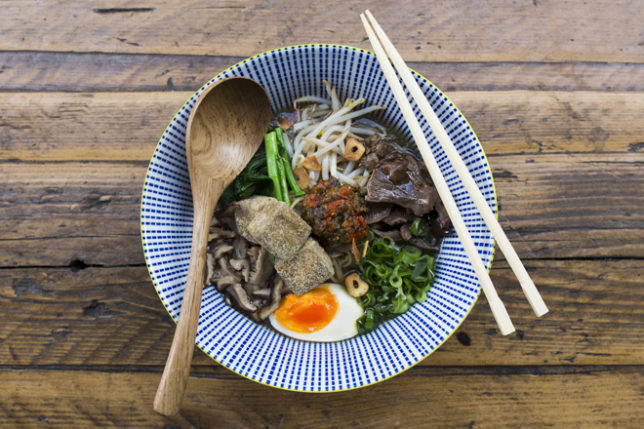 Born in Singapore, Chen has a wealth of experience from cooking in top restaurants in France, America and England as well as the collective culinary consciousness from South Asia's kaleidoscope of cuisines. Chen expertly blends ingredients, techniques, flavours and textures to create steaming bowls of yumminess that look just as good as they taste. Chen has created dishes which surprise, delight and comfort the soul – it's Southeast Asian Soul Food redefining the noodle bar concept!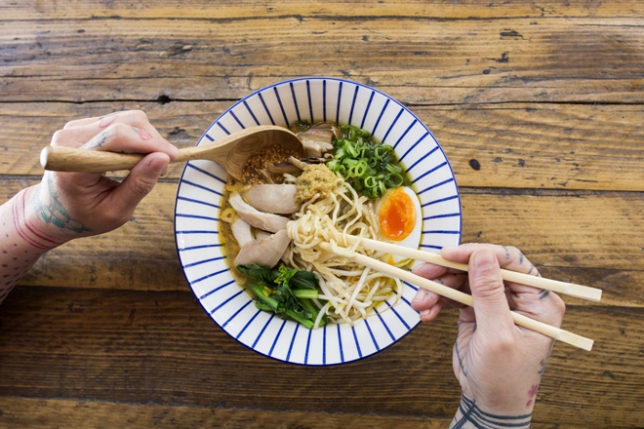 I'm greeted warmly by Jamie, Tang's general manager who is an amiable Canadian with obvious pride in Chen's delicious menu. Inspired by the South East Asia's street markets, the noodle bar's urban-cool concrete floors and exposed hanging bulbs sit alongside newspaper-lined walls adorned with photos from across Asia. Although I've missed the lunchtime rush, the open kitchen and mix of bench tables for two, four and communal groups hint to the warm welcoming ambiance of the restaurant when it gets busier.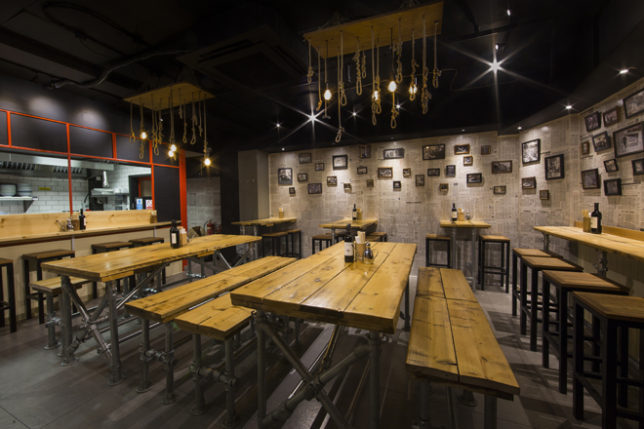 To begin, Jamie recommends I sample the signature small plates of Black & White and Fried Chicken. The Black & White is an unique tofu dish that is one of my personal highlights on the menu. Forget the bland rubbery tofu cubes you may have had the unfortunate displeasure of experiencing in the past. Tang's Black & White redefines the beancurd dining experience.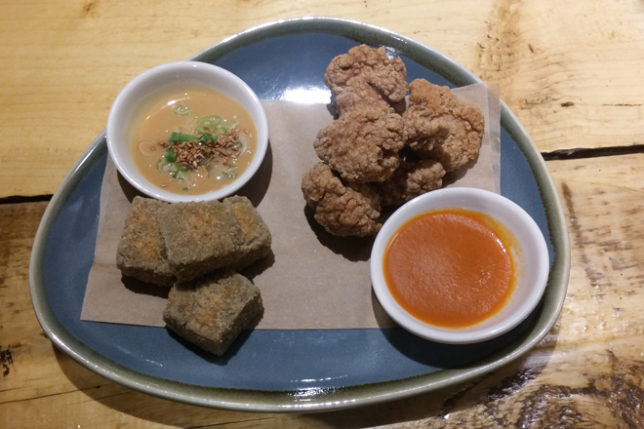 Chen uses a homemade black soybean tofu which is higher in antioxidants than the usual yellow soybean. It is pressed on site before being cut into bitesize cubes then tossed in a mix of rice flour, cornflour and paprika to give it a wonderfully crispy coating when fried. This is served with a delicious dipping sauce made from white miso, spring onion and sesame seeds which Jamie confesses tastes so good that he could literally drink the stuff… having tasted this umami piece of heaven I would have to agree!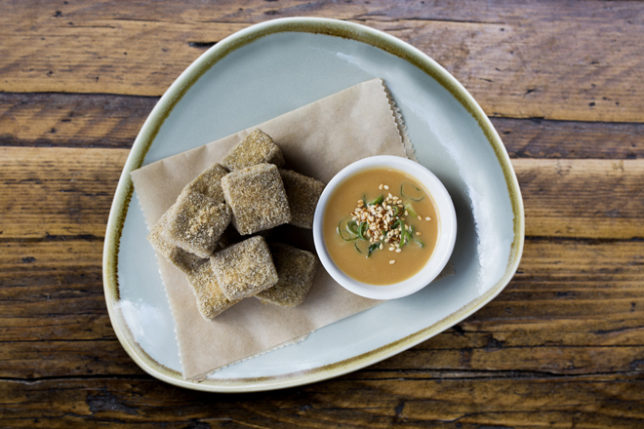 The Korean-inspired fried chicken dish is made from thigh meat (marinated in black bean soy milk for extra juiciness and flavour) coated in rice flour which results in a super crispy coating without a hint of greasiness. The deeply textured surface makes for perfect dipping the homemade sriracha-style hot sauce that is served on the side.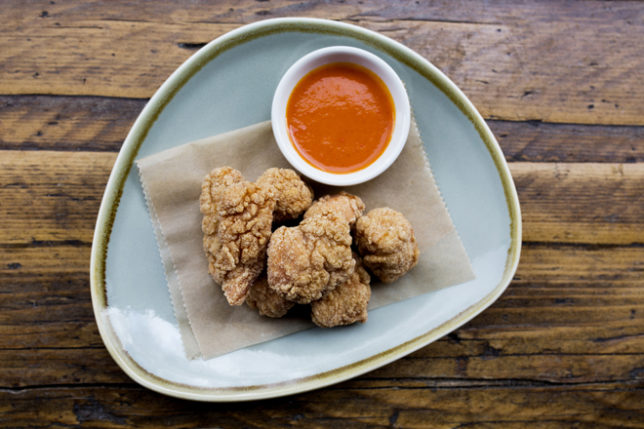 It was then time to move on to the eponymous broth bowls. If you like things spicy, Jamie recommends the Prawn Tang laced with homemade chilli oil for a fiery kick. I fancied a little less heat so decided upon the new Chicken Curry Tang which is equally as good and becoming a firm favourite amongst Tang's regular clientele.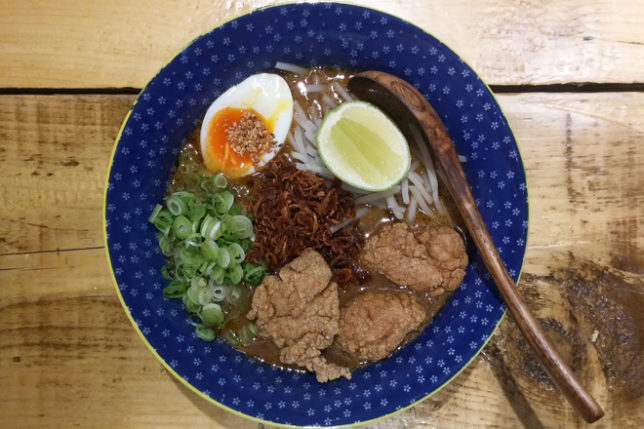 The tang bowl begins with your choice of wheat, rice or glass noodles bathed in a vegan curry broth infused with warming Asian spices which provides a welcome restorative quality in these colder months. This is topped with the signature nuggets of crispy fried chicken, tender bean sprouts, fried shallots, creamy 6-minute egg, coriander and a wedge of lime to spritz over the dish brightening the flavours. I immediately fell in love with Chen's tang – the soups warm the heart and feed the soul.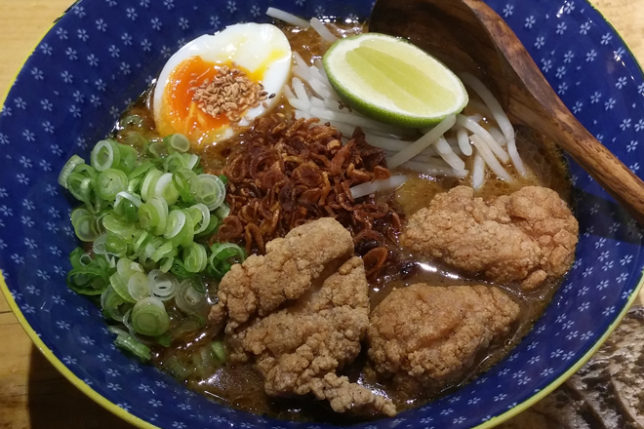 All dishes are dairy free, organic and halal, changing throughout the year to reflect the best seasonal produce available. Boozy drinks options come from the Cotton brothers at London Beer Factory and a house red and white wine are also available. Non alcoholic options really stand out from the wonderful fairtrade folks at Karma Cola to Kent's Owlet Fruit Juices and Taiwanese single batch oolong tea from Lalani & Co. I couldn't resist a glass of Gingerella from Karma Cola. This natural drinks company gives back to the community and I love the unique blend of ginger, vanilla and cane sugar. The can looks pretty cool too!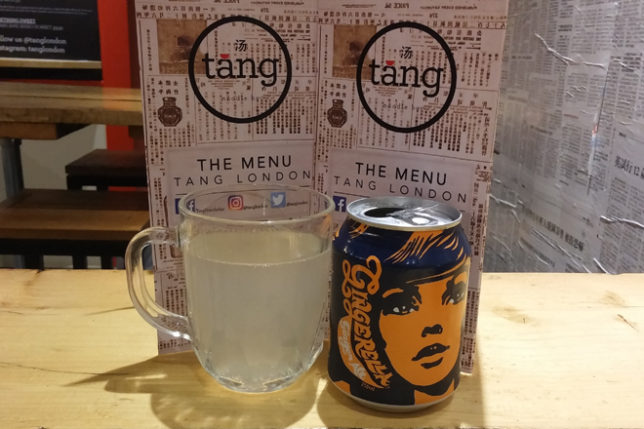 For a sweet ending to my delicious dining experience at Tang, Chen offered me a scoop of her homemade Sugarcane Shiso Sorbet. The Jamaican sugarcane juice is locally pressed in Brixton and the sorbet is flavoured with Japanese shiso leaves which give the dessert a herbaceous citrusy flavour that borders somewhere between mint and basil. I loved the refreshing vibrant flavour from the shiso balanced by the natural sweetness from the sugarcane. If you like lime and basil sorbet, then you'll love this.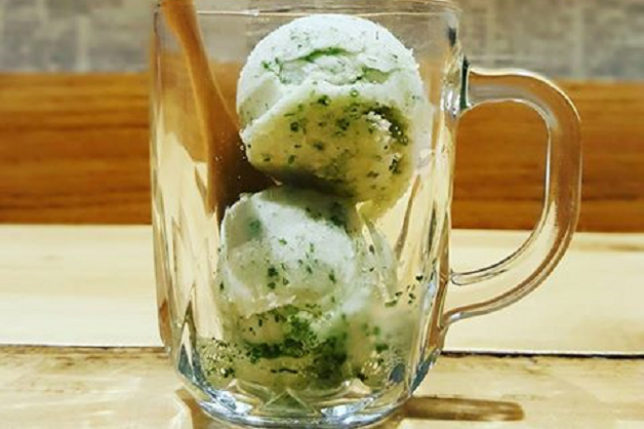 Discover London's coolest new hideaway and experience the taste of Tang for yourself. If you're looking for a cheap lunch with heaps of flavour, pop in to Tang for weekday lunch between 12noon-3pm and enjoy your chosen tang and a drink for just £10. Alternatively, all dishes are available to takeaway if you need to get back to the office quickly. Tang London only takes reservations for 8 people and above, otherwise the noodle bar is a walk-in only restaurant. For parties of 25-30, Tang can be booked out exclusively.
Tang
111 Great Russell Street, London WC1B 3NQ
0207 300 3324
www.tanglondon.co.uk
@tanglondon