Tap Tavern – an innovative, aspirational yet casual new pub and bar concept – has opened the doors to its first venue in the centre of Richmond Upon Thames. Independent industry newcomer Tap Tavern is spearheaded and brought together by a team of passionate, experienced hospitality operators, all whom are based and live in Richmond itself; together, they had an objective to create an original and inviting day to evening time venue with a casual but quality food and drinks offering.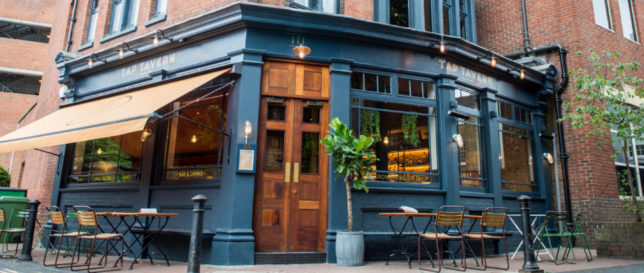 Specialising in independent micro-brewed beers, small batch gins and quality British food with a twist, its mission is to deliver a contemporary take on the traditional British tavern. Well-considered décor, premium, seasonally-inspired food and drink menus along with friendly, excellent service, come together to draw in the coolest of bar flies looking to hang-out and enjoy a casual, yet quality experience with an inviting vibe.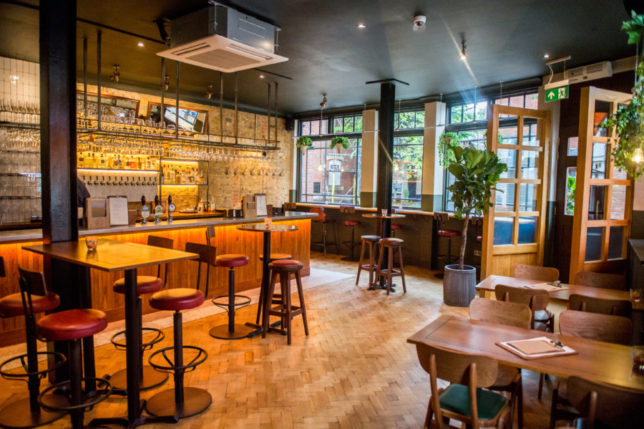 With a late licence until 1.30am on Fridays and Saturdays and a captivating roster of live music during the week, the result is a welcoming and fun meeting place in the heart of Richmond. Located in an unique courtyard setting in the centre of town, the service, atmosphere, carefully curated products and design elements cleverly combine to convey a distinctly British feel that draws on tradition, style and informality.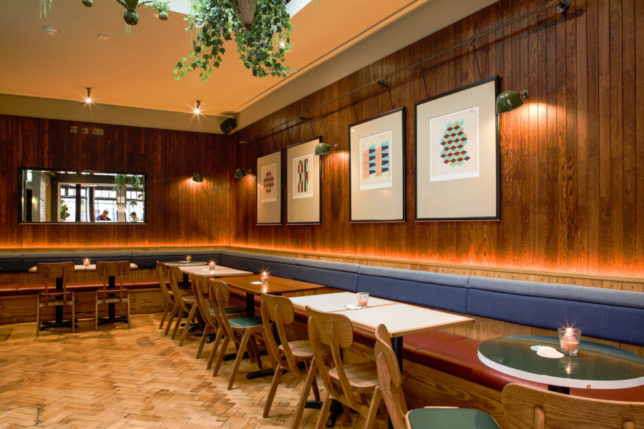 Set over two floors, the ground floor is home to the main bar area whilst the first floor plays host to a restaurant and private function room. The renovation of a former pub has established an inviting hot spot in which to socialise; an interior where retro vintage fuels the décor and modern touches add a little quirkiness. The bespoke tap wall plays a key role and cleverly combines the two styles to create something fresh, cool and fun.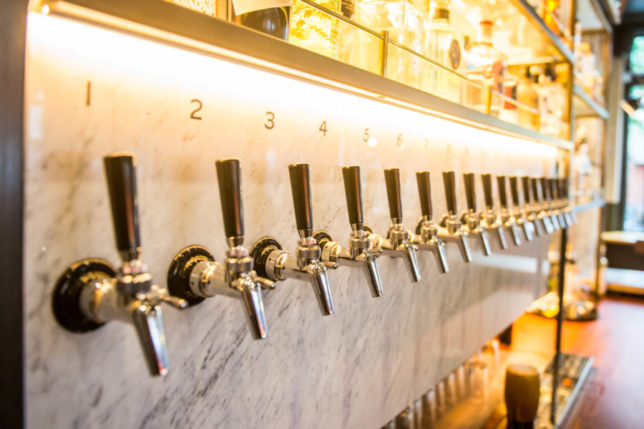 Craft beer is the backbone of Tap Tavern's offering and with growing consumer demand for more exciting, specialised menus, the venue showcases an extensive and exciting selection from its custom built marble beer wall featuring 17 specially imported Perlick beer taps which provide a high quality, crisper, cleaner pour. The choice is rotated weekly and includes pale ales to saisons lager to pilsners to hand pulled ales to IPA and stouts, all served in Tap Tavern specially marked Tulip glassware.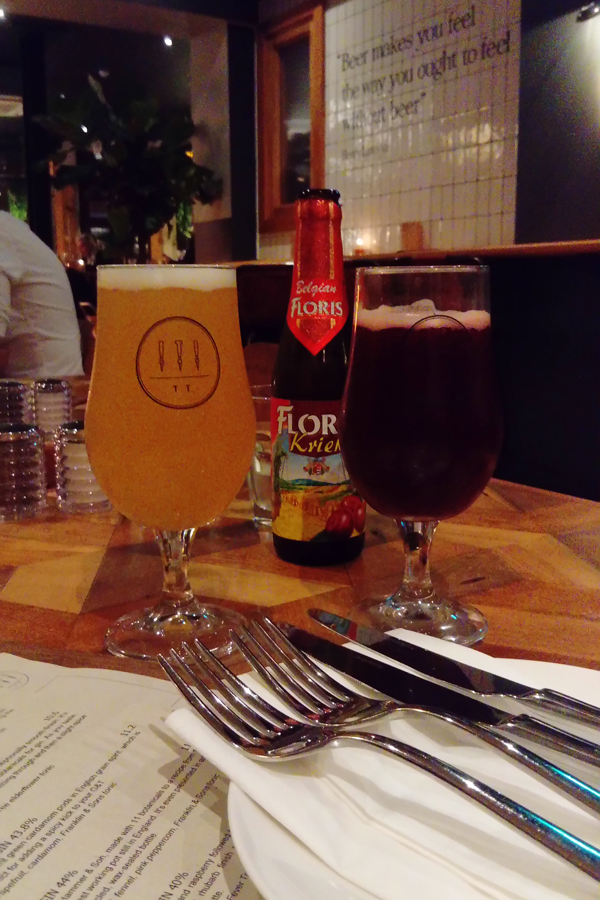 Local brewers such as Twickenham Ales and Kew and Wimbledon Brewery feature alongside an array of upcoming and established brewers from across the capital and the UK with a handful of overseas-based brands listing too. Those featuring currently include Siren Brewery, Tiny Rebel, Magic Rock, Brewed by Numbers, Lost and Grounded, Rathaus and more. Complementing the craft menu, 80 bottled and canned beers are also on offer behind the bar including fruit beers like Mikkeller Hallo Ich Bin Berliner Weisse brewed with pineapple.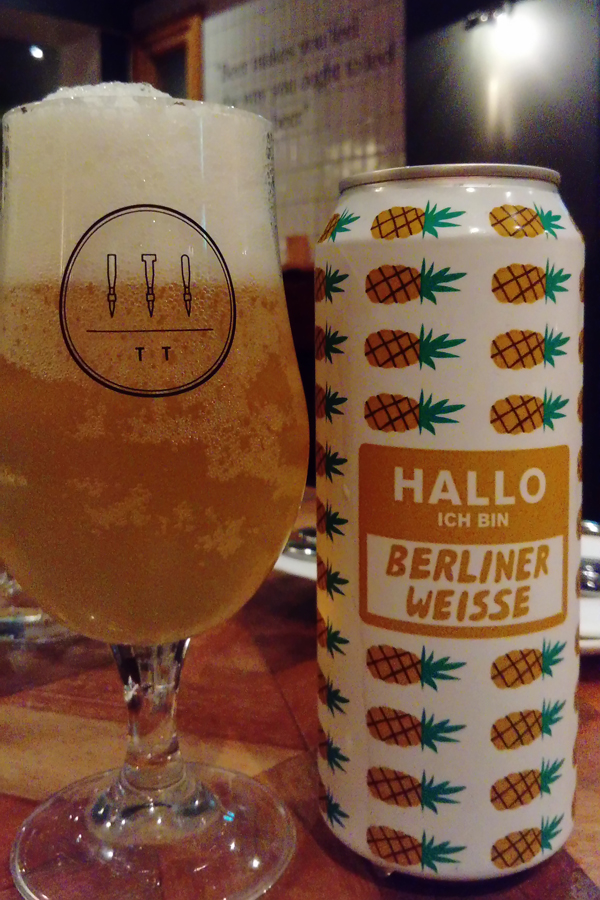 Tap Tavern's other speciality is gin and a fine selection of mainly British micro-brewers offer the opportunity to experiment with new flavours. All served in large gin coppa glasses, each drink is garnished, flavoured and matched with tonic to create the perfect serve. Highlights of the gin menu include Slingsby Rhubarb – a London dry gin crafted using Harrogate spring water and infused hand-grown rhubarb perfectly served with raspberry and elderflower tonic.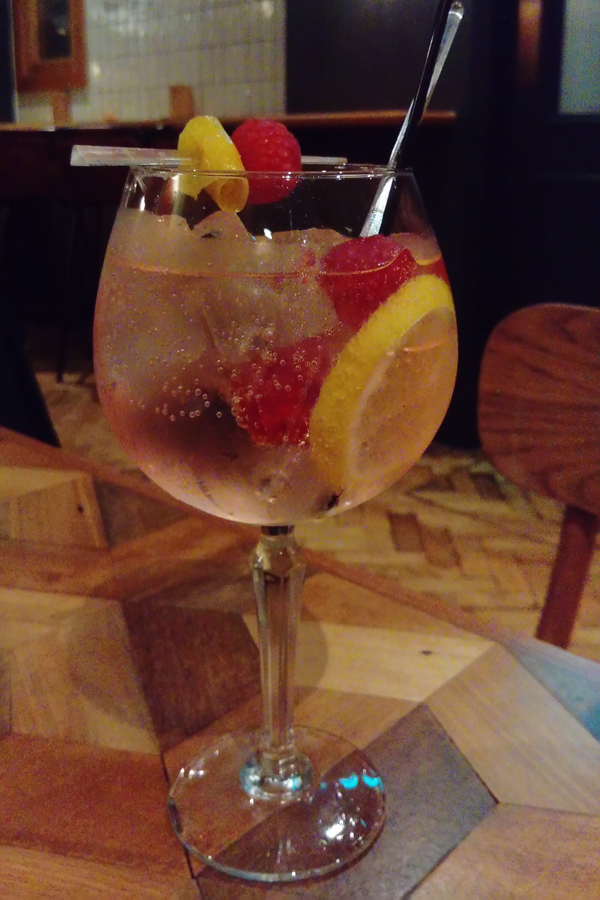 When it comes to food, Tap Tavern's ethos is to offer a casual, quality bar dining menu focusing on British ingredients with quirky modern twists and local produce key; ultimately comfort food and snacks are the order of the day to be enjoyed at the bar or in the restaurant or function room for special events. We recommend the Spicy buffalo wings served with a celery & Stilton dip.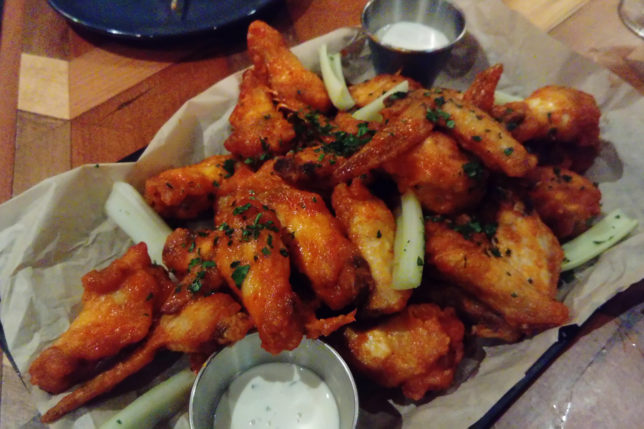 These juicy wings are coated in a delicious peri peri sauce and are the perfect moreish accompaniment to the wide range of beers on offer at Tap Tavern. Such wonderful wings definitely deserve a trip to Richmond if you're not a local and we would happily order these on our next visit.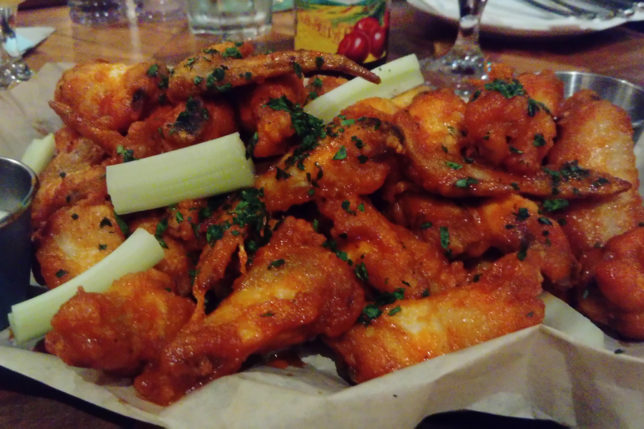 Food is served in relaxed, laid-back surroundings perfect for catching up with friends over a beer or two and some bar bites. Another dish from the bar menu we recommend is the Tiger Prawn Tempura served with sweet chilli dip – the crispy batter includes a secret ingredient to make it super tasty… vodka!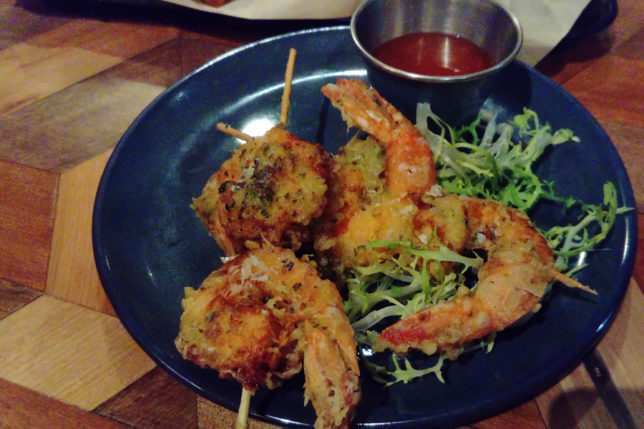 With a myriad of different beers and gins to enjoy, you'll be forgiven for needing something substantial to soak up the alcohol. Why not try the delicious TT Smoked Bacon & Cheese Burger – a thick and juicy 35 Day Aged Beef Patty is served with spicy Harissa mayo, tomato, caramelized onion, smoked cheddar, bacon and lettuce with fries & slaw on the side.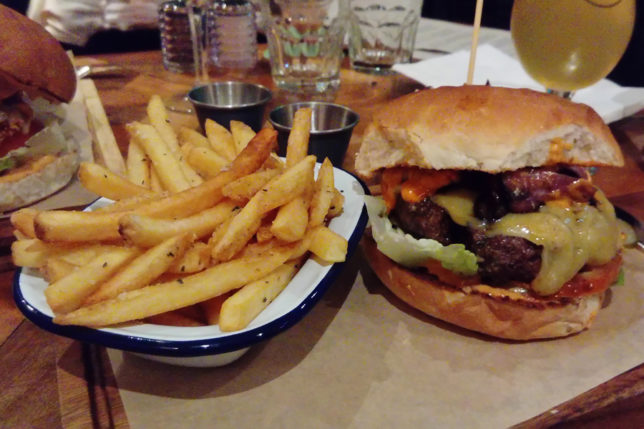 If you prefer something equally satisfying but prefer chicken to beef, we really liked the crispy chicken burger that was super succulent and served with fries on the side.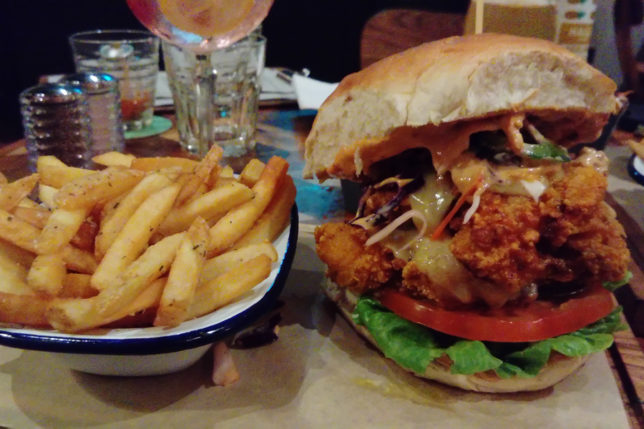 As you can see, the food offering at Tap Tavern is not an after-thought to the carefully curated beer and gin menus on offer and both the bar food options and main dishes hold their own and are worthy of attention. Having firmly established itself as the new drinking hole of the discerning Richmond locals, Tap Tavern is a drinking & dining destination well worth visiting. This independent venue is all set to make its mark on the competitive Richmond bar & restaurant scene as a much-sought after casual yet premium institution with its exciting and innovative offering and smart vibe to match.
Tap Tavern
Princes Street, Richmond TW9 1ED
www.taptavern.co.uk
@tap_tavern