Tea Enriched Alcohol (T.E.A) is a multi award winning, artisan British spirits brand infused with the world's very best tea leaves. The buttery-smooth Earl Grey or Jasmine gin and vodkas can be enjoyed on the rocks or in unique T.E.A cocktails such as Earl of London, Cucumber Gin Mint Fizz and Summer Thyme. All fittingly refreshing additions to a British summer's day!
Using only the finest tea and botanicals sourced from around the globe, T.E.A produces premium, 100% natural, gluten free Earl Grey Gin, Jasmine Gin, Earl Grey Vodka and Jasmine Vodka. Each one triumphed in its respective category in the esteemed San Francisco World Spirits Competition.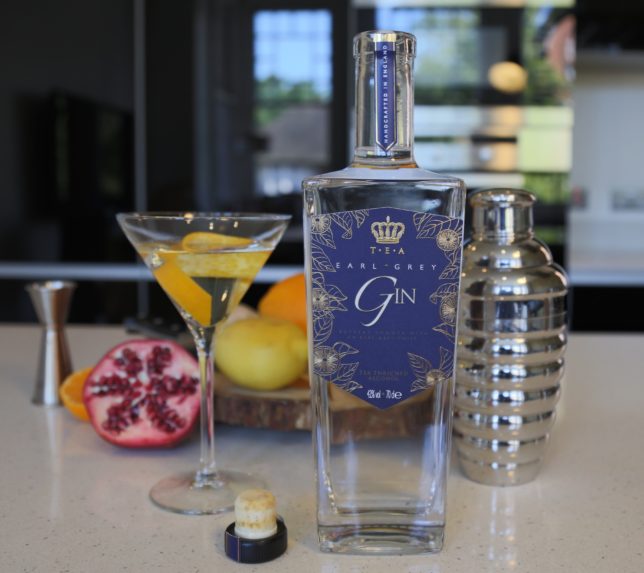 From Cambridgeshire sugar beet to Seville orange zest, English rose petals to Sri Lankan and Assam tea, T.E.A infuses the world's finest ingredients. Botanicals include natural bergamot oil, bay leaf, coriander, angelica root and of course juniper. All ensure a signature velvety taste that works exceptionally both independently or combined. The Earl Grey Gin is ideal with an orange twist, while lemon zest best compliments the Jasmine spirits. Bespoke T.E.A cocktails include Cucumber Gin Mint Fizz, Marmalade Sky and Summer Thyme.
T.E.A's flawless production process also contributes to its buttery smoothness. The spirits are distilled just once, with only 120 bottles distilled per batch in copper stills. T.E.A meticulously remove the 'heads' and 'tails' of each small batch, so you drink only the smoothest, purest 'heart' of the spirit.
T.E.A was founded by former journalist, Sophie Hudson and advertising Creative Director, Simon Parkin, who are also proprietors of Urban Tea Rooms – a funky Soho cocktail bar specialising in tea cocktails, where the full range of T.E.A spirits can be enjoyed in a variety of original and classic cocktails. This pioneering power couple manage the company from their Hampstead home.
Available online from tea-enriched-alcohol.com and in-store at Fortnum and Mason.