Following its soft opening on 19th January 2017, SLOAN! was invited to the latest Ted's Grooming Room in Canary Wharf to experience the impeccable service offered by Ted Baker's expert Turkish barbers. The twelfth store in the Ted's Grooming Room portfolio is located at Churchill Place just a short walk from Canary Wharf underground Station in the financial hub of the city serving city slickers and smart Docklands residents.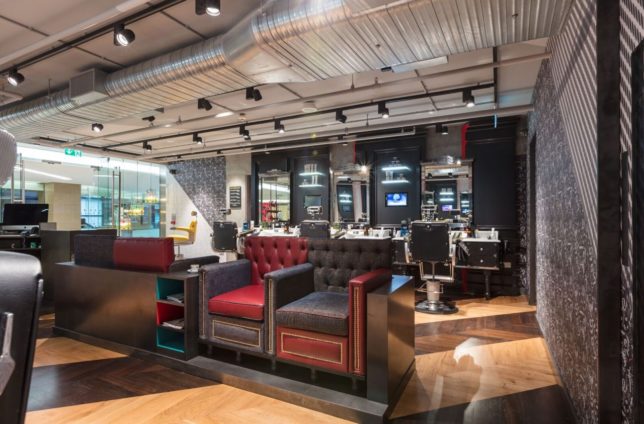 The new Grooming Room pays homage to the ancient maritime roots of the area. Before sleek skyscrapers dominated the skyline, Canary Wharf was the largest shipping port in the world, importing the likes of sugar, wine and fruit. In fact, Canary Wharf takes its name from the Canary Islands (and Mediterranean) fruit trade operated by Fruit Lines Ltd, a subsidiary of Fred Olsen Lines, from No. 32 berth of the West Wood Quay of the Import Dock. At the request of Fruit Lines Ltd, the quay and warehouse were given the name Canary Wharf.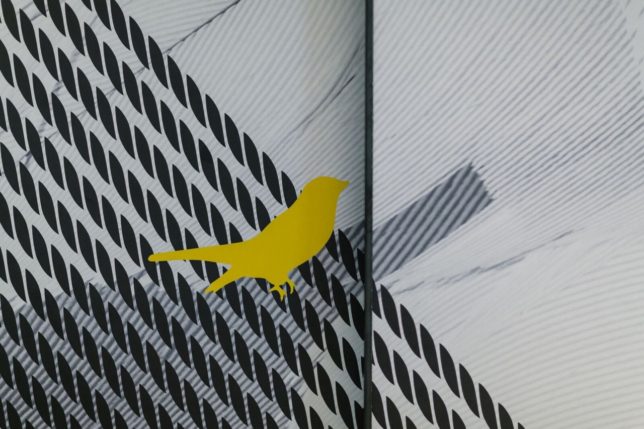 The stylish interiors and signature design of Ted's Grooming Room Canary Wharf combines the modern with the traditional and takes inspiration from the surrounding docks with flashes of blue, black and yellow. Monochromatic paneling and marble work surfaces give an eclectic, masculine feel, while custom-made 'barbicide' lights and traditional barber poles hint towards the traditional barbering essence of the brand. We noticed a lot of Canary inspired design features reflecting the eponymous location such as hanging canary lights and feathered interior designs.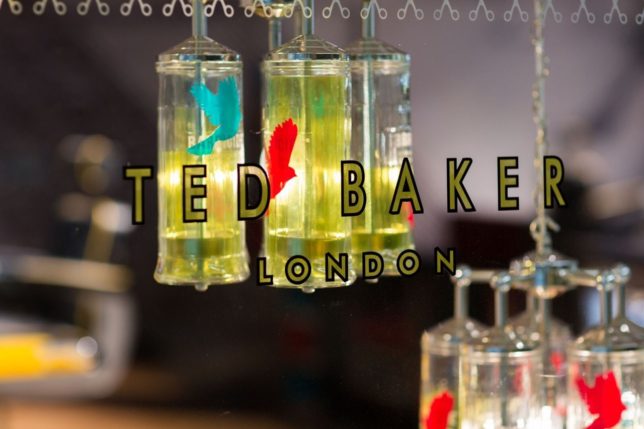 The exceptional service offered by Ted's Grooming Room is second to none and the new site continues to host many of Ted's classic treatments including the famous Tommy 'n' Turkish, The Full Ted Service and Brow Threading. We stopped by for a well-executed Cut a Long Story Short haircut and the barber took pride in his attention to detail, using mainly scissors and a traditional cut throat razor to expertly sharpen the lines of the haircut. Our favourite detailed touch is the ear flaming… slightly unnerving at first but the smell of singed ear hair is strangely satisfying. The experience is finished off by a generous splash of astringent lemon cologne on the face and hair leaving you feeling refreshed and ready to face the rest of the day.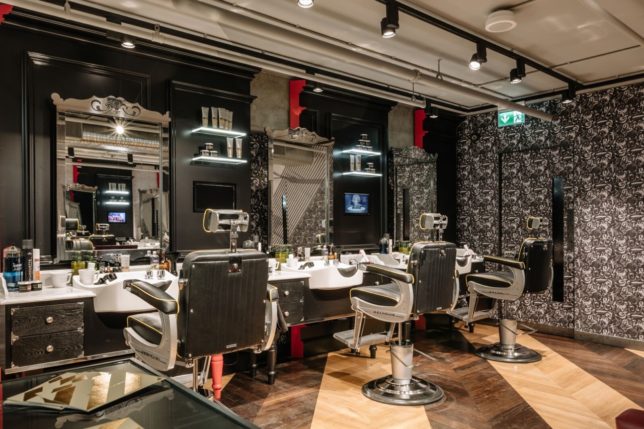 Dating back to the time of the Ottoman Empire, the craft of Turkish barbering is a long standing tradition. Ancient barbering skills are passed down through the generations. A Turkish master barber only passes on his title to his apprentice after many years of training, perfecting a set of essential barbering skills. Applying these secrets and know how, Ted Baker has recreated an invigorating and signature barbering experience in numerous locations across London's West End and the City.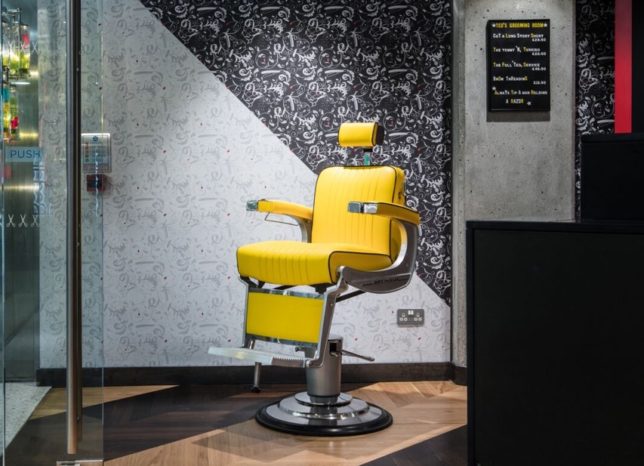 Ted's Grooming Room Canary Wharf serves walk in customers like all stores across London however if you wanted an exclusive By Appointment Only service this is available from the Mortimer Street and Commercial Street stores.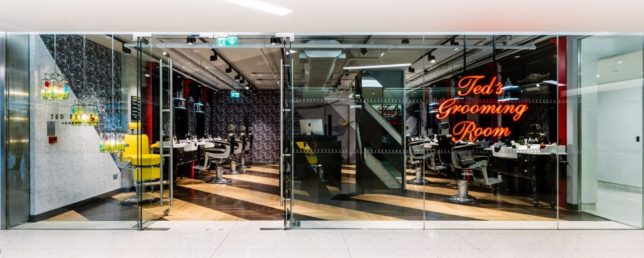 Ted's Grooming Room – Canary Wharf
Mall Level -1, Churchill Place, London E14 5RB
www.tedsgroomingroom.com
@Teds_Grooming
#TedCanaryWharf