Cor blimey guv'nor! Ted Baker has only gone and opened another Grooming Room and Mr Sloan was invited to 'ave a butchers at Ted's new manor. The newest store opened at One New Change in St Paul's on 6th October 2016 and is the eleventh London store of the successful men's grooming retail concept forming part of the extremely stylish and successful Ted Baker brand. Grooming Rooms are located in key areas across the West End and the City of London.
Located in the heart of St Paul's, right near the 'Bow Bells' which are the legendary bells to christen a true cockney, the new Ted's Grooming Room at One New Change is proudly patriotic and takes inspiration from the cockney heritage of the area with mother of pearl details in the décor to reflect the flamboyant regalia of the infamous Pearly Kings and Queens who sew mother of pearl buttons on their suits.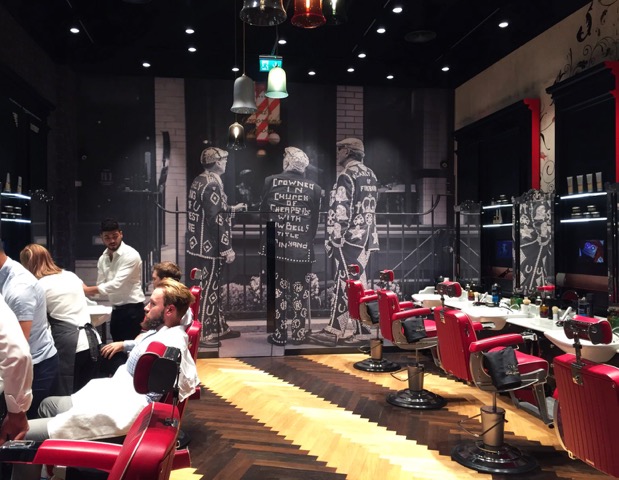 Since all of Ted's Grooming Rooms are London-based, Ted felt that homage to cockney life and heritage was long overdue for his newest store. Respecting and honouring the great people of London, this was a fabulous opportunity to keep the frail tradition of real cockneys alive and current. What better way to ensure us London chaps stay dapper than with a modern day barbers to keep our barnets trimmed and tidy!
Ted's Grooming Rooms tend to employ Turkish barbers to look after their customer's crowning glory. Why is this? Apparently the tradition of barbering is a respected heritage profession in Turkey with the boys as young as 12 becoming apprentices to follow in their fathers and grandfathers footsteps. It is a authentic family tradition that gives Turkish barbers the edge when it comes to the best men for the job. Techniques such as ear flaming to remove those pesky ear hairs is just one example of where Turkish barbers excel… when was the last time your average British barber waved a naked flame around your ears? It sounds scary but in the hands of these skilled Turkish barbers, your ear flaming will be done in a flash without the least bit of discomfort. The smell of the singed hairs is oddly satisfying and the feeling afterwards gives you that finishing touch of looking sharp and perfectly groomed.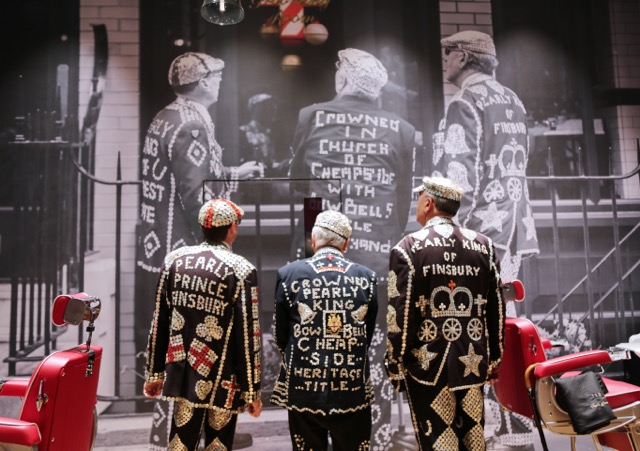 Our reviewer experienced the "Cut a Long Story Short" which is Ted'smost popular treatment – effectively a luxurious haircut experience. You can expect to start with a consultation to ensure your haircut is tailored to your exact specifications with some expert input from your barber to ensure your style is compliments your face and hair in the best way. You're then prepped for the treatment which involves the very careful use of a band of cloth to protect the collar of your shirt from falling hair as it is cut in addition to the usual gown… this is another example of the care and attention to detail that makes the Ted's Grooming Room experience leave you feeling well looked after. Another nice touch is the offer of barista quality coffee and other beverages during your treatment including prosecco ona  Thursday or Friday.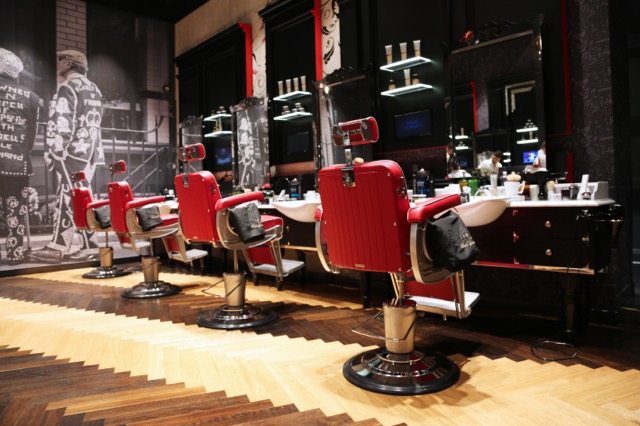 Following a full head shampoo and rinse (which is the traditional front facing wash over the barber's basin rather than backwards style we're used to in a hair salon), the barber gets to work with scissors and clippers before drying the hair to check what will be the finished style and making any slight adjustments with his scissors. Your eye brows are then smartened up for that well-groomed look before the ear flaming and cut throat razor is used to sharpen your neckline…. and for those with a receding hair, your hairline may also be shaved ever so slightly to remove those stray hairs which actually will make your hairline appear thicker at the front. This is followed by a second wash, dry and style leaving you ready to face the rest of your day looking dapper.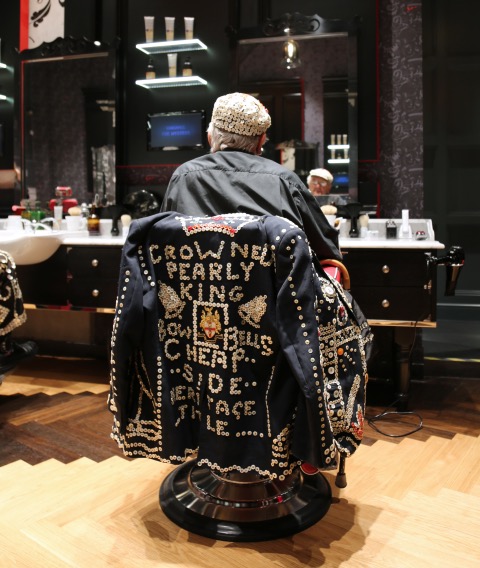 As well as haircuts, the new Grooming Room also offers traditional wet shaves with a cut throat razor, hot towels and even eyebrow threading. The Grooming Room interior hosts 9 grooming stations and waiting area against exposed brickwork, monochromatic paneling and marble work surfaces to give an eclectic masculine feel. Other core interior design elements include custom made 'Barbacide' lights, pop colour red Belmont colour and traditional barber poles to make sure Ted's Grooming Rooms are never missing out on the traditional barbering essence.
With a visit to Ted's new Grooming Room in One New Change you can feel as proud as a (Pearly) King yourself!
Ted's Grooming Room
One New Change, 9 New Change, London EC4M 9AG
www.tedsgroomingroom.com
www.tedbaker.com
#TedInTheCity