It's no secret that game meat is becoming more popular helped by its growing prominence in recipe books and on television shows such as Great British Menu and MasterChef. As tastes have become more adventurous in recent years, these traditional ingredients are increasingly fashionable, with diners across the capital seeking out menus with a difference.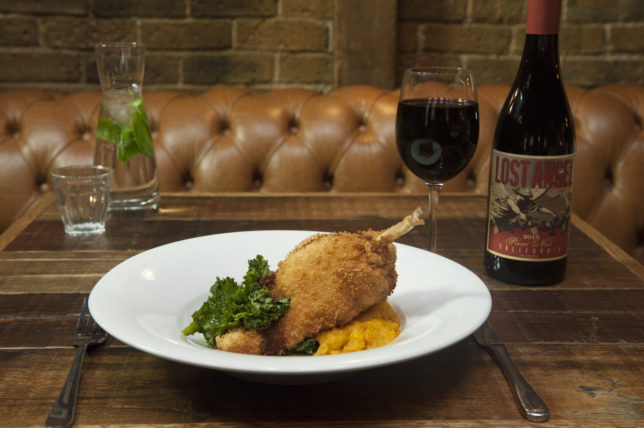 To clarify, the word 'game' applies to wild animals and birds that are hunted for food, and not typically raised on farms. Game – such as venison, boar, pheasant, partridge, grouse, rabbit and duck – has been enjoyed on dinner tables across the country for hundreds of years, providing an important seasonal source of protein in our diets.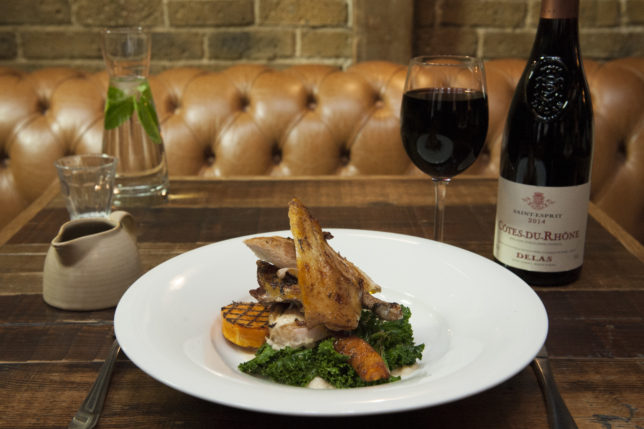 For those of you who are still unsure about breaking away from your usual eating habits (most Brits only eat chicken, lamb, pork and beef), here are ten reasons to get into game in 2016 from food experts Chris Knights, Young's and Geronimo Inns' executive chef, and Chris Sole, game dealer for Blackmoor Game.
1. Wild game is leaner than farmed meats
Wild game meat has a far lower fat content than traditional farmed meats and hasn't undergone selective breeding to increase fat content, which domestic animals have. The animals are also more active and eat a natural diet as opposed to grain or corn, which is often fed to domesticated animals.
2. A healthy dose of Omega-3 fatty acids
When you hear Omega-3, most people will think of salmon, however wild game such as venison has an optimum ratio of Omega-3 to Omega-6 fatty acids, making game one of the healthiest sources of good fat on the dining table.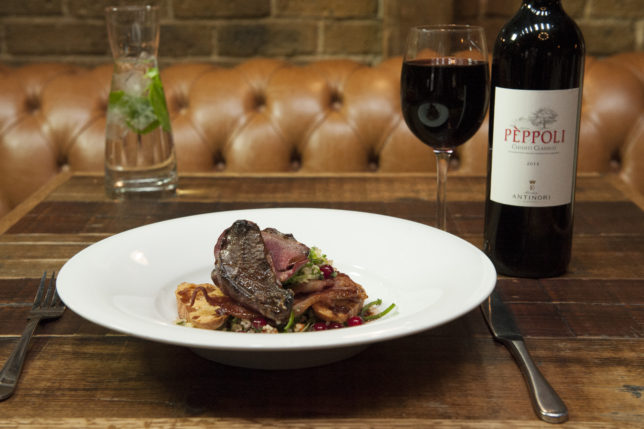 3. Value for money
The wild venison population has never been larger in the UK and due to a short hunting season, game is extremely great value for money and widely available this time of year.
4. Ease of preparation
It's not all feathers and feet. People are often put off by the misconception that game is hard to prepare. This is no longer the case as butchers and supermarkets have a great selection of prepared cuts of meat such as venison steaks and fillet, or wild boar sausages. From grouse to pheasant and partridge to mallard there is a very wide selection of oven-ready prepared game birds available, making cooking them a real joy.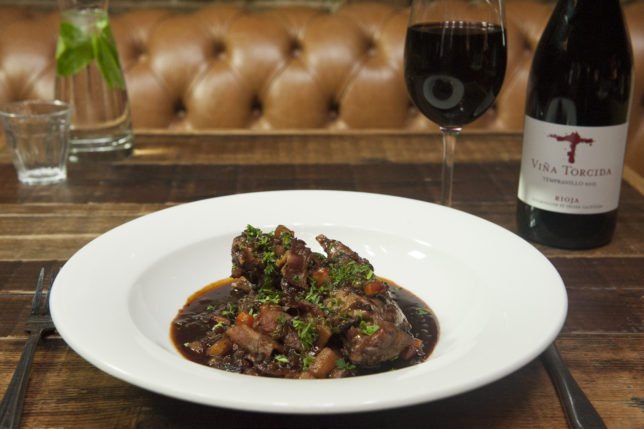 5. Low carbon footprint
As these animals are not intensively farmed and are often locally sourced, the carbon footprint of the game industry is relatively small, with very few miles from 'farm to fork'.
6. Conservation and sustainability
The wild game industry plays a fundamental role in managing the populations of these animals in the UK; without the work of estates and the game industry, populations would increase to unsustainable levels.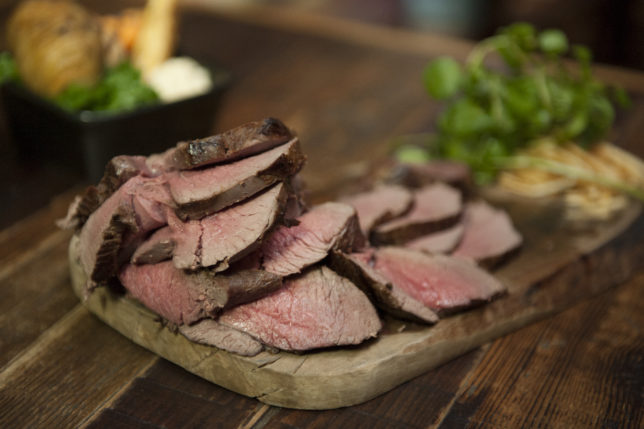 7. Natural
With growing concerns about over-consumption of meat containing antibiotics and antibiotic resistance in the headlines, wild game specialists are proud to support a product that is antibiotic free.
8. Organic
Wild game is truly organic. One misunderstanding about "organic" meat is we assume the animals are allowed to roam free. Sadly, this is not always the case. An organic, free-range chicken, for example, may be fed organic grain and raised in a barn with limited access to outside space.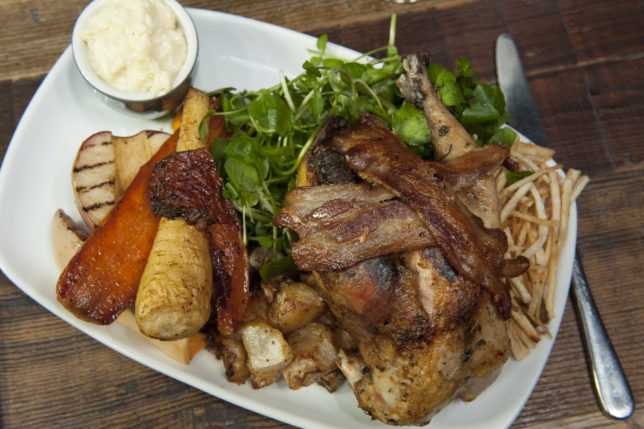 9. Flavour
These wild animals walk, run and fly all day, working their muscles making their meat far more flavoursome than domesticated animals. Traditionally, game is hung and matured like most other meats, but in recent years this hanging time has been reduced to suit current tastes. The result is a wonderful rich flavour unlike any other.
10. Versatility
People often shy away from preparing game, as they are unsure on the best recipes. Meat such as duck, rabbit and pheasant can be used in the place of chicken in most dishes, combining perfectly with produce that is also in season such as hedgerow fruit and root vegetables.
Young's and Geronimo Inns are helping Londoners fall back in love with game this autumn with a seasonal menu celebrating the best of British game. Until November, you can tuck into perfect roasts, casseroles, pies, pâtés and sausages, all locally sourced and expertly cooked. Selected pubs are also hosting game and wine pairing masterclasses with family-run game specialist Blackmoor and Berkmann Wines throughout November (full details below).
Chris Knights, Young's and Geronimo Inns executive chef, says: "We are extremely proud of our partnership with Blackmoor Game. This family-run business provides Young's with the highest quality, ethically-sourced products for truly special seasonal menus."
Love game or wine, or both combined? Join the conversation on Twitter and Instagram to share your favourite dishes and pictures using hashtag #TryGame mentioning @youngspubs @geronimopubs
For full details and lots more events, visit www.youngs.co.uk and www.geronimo-inns.co.uk
Wine and Game Pairing Masterclasses This November
Guests will take a whistle-stop tour through the journey of the game, from field to fork, before a preparation demonstration of venison, pigeon and partridge. The evening ends with a sumptuous game dinner paired with rich red wines, with select events hosted by Berkmann Master of Wine, Alex Hunt. Tickets are priced at £35 per person and are available directly from the pub or pub's website. November dates are below:
1st – The Shaftesbury, Richmond
2nd – The Prince Alfred, Maida Vale
8th – The Prince Albert, Battersea
22nd – Trafalgar Arms, Tooting
23rd – The Alma, Wandsworth