We asked acclaimed crime writer Thomas H. Cook to share his top ten vacation spots for holidays that are definitely out of the ordinary. Based on his own research for his hugely popular books, here's his selection of travel destinations worth venturing off the beaten track to discover…
1. Kalaupapa, Hawaii
Kalaupapa is a United States National Park but is also an historic leper colony. Isolated on a peninsula on the beautiful island of Molokai, one of the least "touristy" of the Hawaiian Islands, the colony is reached by a vertiginous mule trail down the highest sea cliffs on earth, accompanied by a ukulele serenade from your island guide to ease any nerves.  The island itself featured as a location in Jurassic Park and the views are remarkable.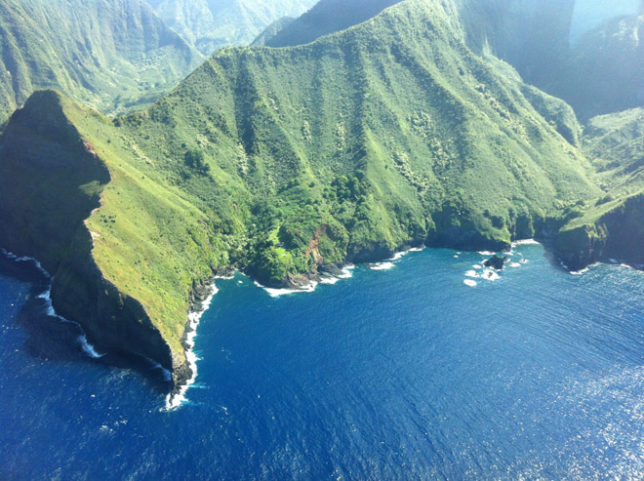 2. Oradour-sur-Glane, France
The ghost village of Oradour-sur-Glane has been kept exactly as it was since the day its entire population was wiped out by German soldiers on June 10, 1944.  For that reason, one can walk its deserted streets with a sense of what this town was like before that fateful day.  The contrast one feels between the bustling village that once was and the silence and emptiness that pervades it now is truly haunting.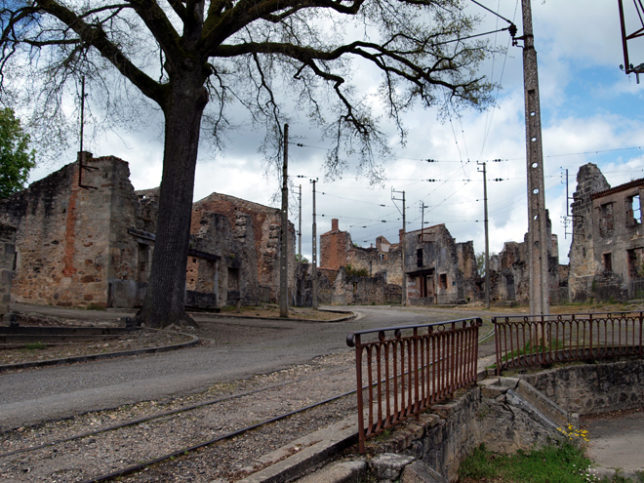 3. Okinawa
Okinawa is a little visited but lovely island in Northern Japan with a great many attractions, including a beautiful nature park, and for history buffs, the Underground Japanese Military Headquarters. Fully functional during World War II, the Headquarters now serve as a memorial open to the public.  Much of Okinawa revolves around the epic battle that was fought here, from the very fine museum to the 48 beautiful memorials.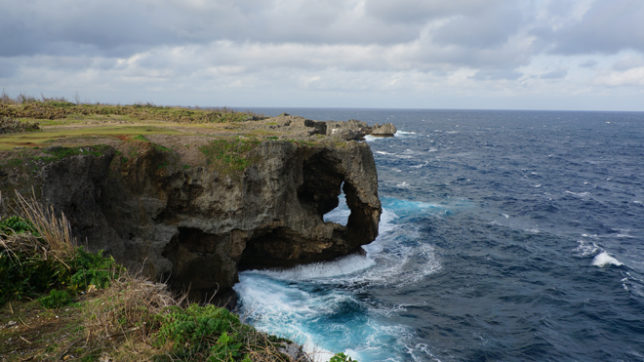 4. Siracusa, Sicily
This is a lovely part of Sicily, a great drive along the coast, and The Ear of Dionysius, located in an ancient slave quarry, is a must.  A visitor can circle the entire island in a day, so a visit to Siracusa can include stops at Mount Etna and the city of Catania, with its beautiful square.  From there, one can circle over to Palermo for a visit to the Capuchin Catacomb, surely one of the most chillingly fascinating places on earth.  With its columns of desiccated dead, most of them standing up, and many with nooses dangling from their necks as a sign of sin, this catacomb "lives" in a way far different from any other I have ever seen.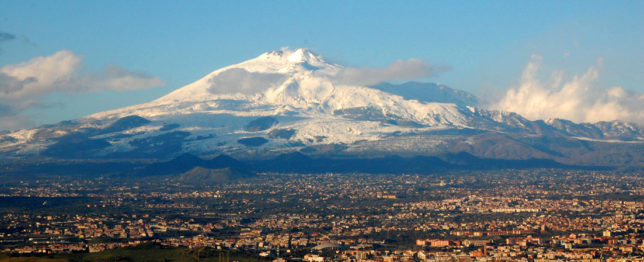 5. Alcatraz, San Francisco Bay, California
A prison may not be the most obvious of family trips but Alcatraz, the most famous of America's prisons, is open to the public and makes for a very interesting day trip from San Francisco.  The "tour" is conducted by recordings made from actual former inmates, a unique way of experiencing a prison, and you can actually enter the cell of Al Capone.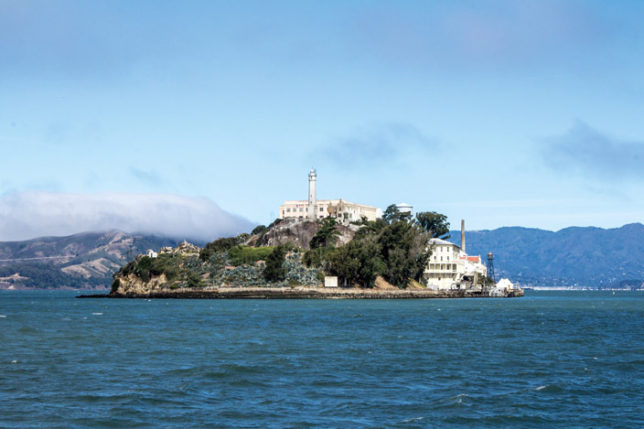 6. Miyajima, Japan
A small island very near Hiroshima, and one of the most beautiful places on earth.  The funicular takes you to the Misen Heights, over the Seto Sea, a view that is absolutely magical.  A trip to Miyajima can include a visit to the iconic Peace Dome at Hiroshima, the only building to remain standing on that catastrophic day. Although many residents later wanted it torn down because of the painful memories it evoked, it has remained untouched, a reminder of the city's destruction, and has since become the most recognisable symbol of the international peace movement. No man-made structure could possibly suggest such an awesome change in planetary affairs, and a visit here is a truly moving experience.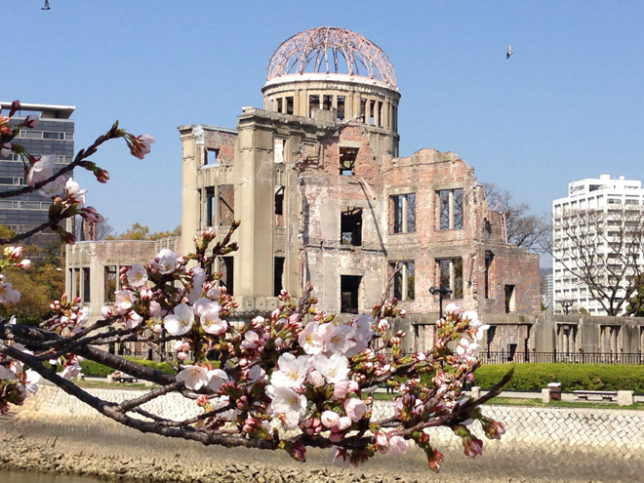 7. Wieliczka Salt Mine, Poland
This is one of the oldest salt mines on earth, a United Nations Heritage Site, that is one of the most interesting spots you are ever likely to visit.  It is located a short distance from Krakow, Poland an easy day trip from that city.  From the 13th century onward the miners of Wieliczka had labored to create a curious underground world. There are carvings of the Nativity and carvings of the Last Supper and countless carvings having to do with the iconography of both Old and New Testaments. Later works fall to fantasy as the miners of Wieliczka carved spectacularly whimsical figures:  fairies and gnomes and all manner of fantastical creatures. The mine is a triumph of carving in salt (which is black before it is refined), and includes an enormous hall, lighted by chandeliers made entirely of salt.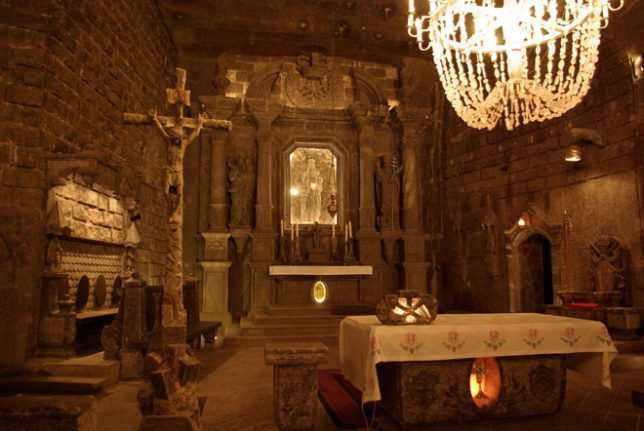 8. Tamale, Ghana
This is a nature reserve in northern Ghana that features a small hotel that overlooks a vast savannah.  From here you can see all sorts of wildlife, including close-up experiences with elephants, baboons, and wart hogs.  We even ran across a puff adder.  The people are incredibly friendly and generous throughout Ghana.  The drive from Accra is grueling to say the least, but Tamale is worth it, and the drive itself, though long and over very bad roads, is an unforgettable experience.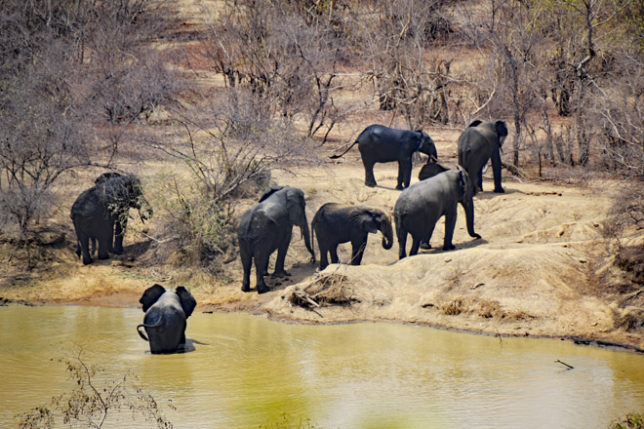 9. Verdun, France
Heading east on the A4 out of Paris, you will only see signs advertising Disneyland, but if you continue down the road, you will reach Verdun, site of the longest and most costly battle in human history.  It is a sombre place, where you can tour the battlefield, walk the trenches, and visit the Ossuary which holds the bones of those who died here. Although an unusual choice for a family holiday, at Verdun, fathers, mothers, and children can walk the fields, enter the trenches and share the sorrows of young men who never lived to have families of their own.  What better place to celebrate and revere the great luxury of family, and emphasise the continuing, rather than transient joys of family life.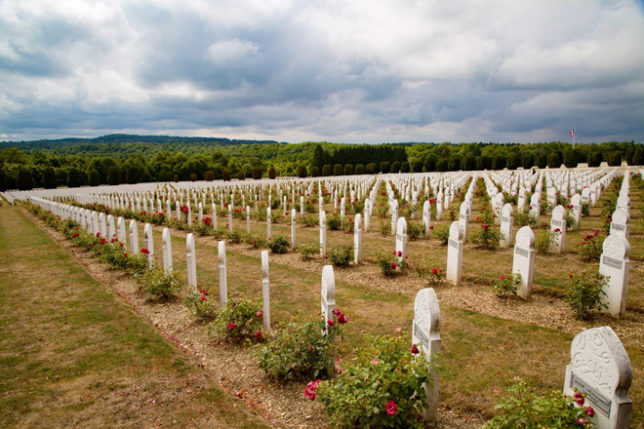 10. Pho Quoc, Vietnam
This is a beautiful island in the Bay of Thailand.  It has a very large nature reserve, and is famous for its pearl market.  There are plenty of island activities including fishing and surfing, and the island also features night markets – always great places to have dinner and buy local goods. Here is also home to the so-called Pineapple Prison operated by the South Vietnamese during the Vietnam War. The oddity here is the use of life-size papier mache figures of both prisoners and guards to illustrate the day to day experience of the place, and which manages to demonstrate exactly what a prison memorial-cross-historical re-enactment should not be.  I guarantee that family members will discuss this place for years to come.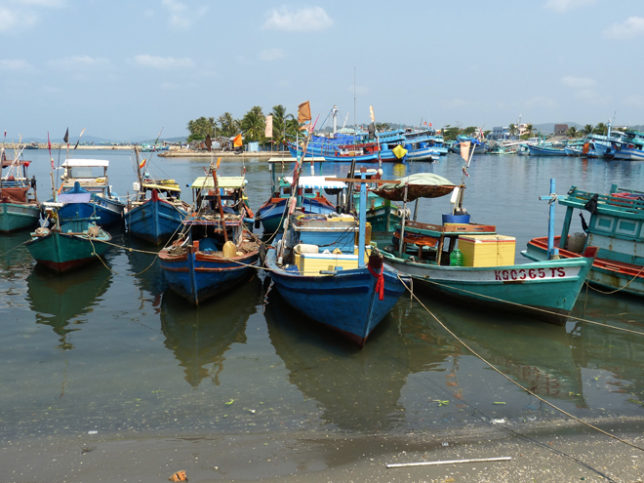 About the author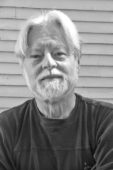 Thomas H. Cook is best known as a hugely popular crime writer having penned over 30 titles, including Red Leaves which was shortlisted for the Crime Writers' Association Duncan Lawrie Dagger and the Anthony Award, and went on to win the Barry Award. He has also won the Edgar Allan Poe Award, the Herodotus Prize, and has twice won the Martin Beck Award of the Swedish Academy of Detection, (the only author ever to have done so.) Born in Fort Payne, Alabama, he now lives in California. Tragic Shores is his first non-fiction book.
Tragic Shores: A Memoir of Travel to the Darkest Places on Earth by Thomas H. Cook is out 6th April (Quercus, £20.00)