In the recently published third edition of Eat London 3, Sir Terence Conran and Peter Prescott provide the key evidence to prove that London is the dining-out capital of the world with profiles of more than 300 of the city's restaurants, cafes, markets and artisan stores as well as more than 40 recipes from London's top chefs. We asked Sir Terence to share his unrivalled experience in the hospitality industry with his invaluable advice to anyone starting up a new restaurant, café or bar in the world's most exciting food capital.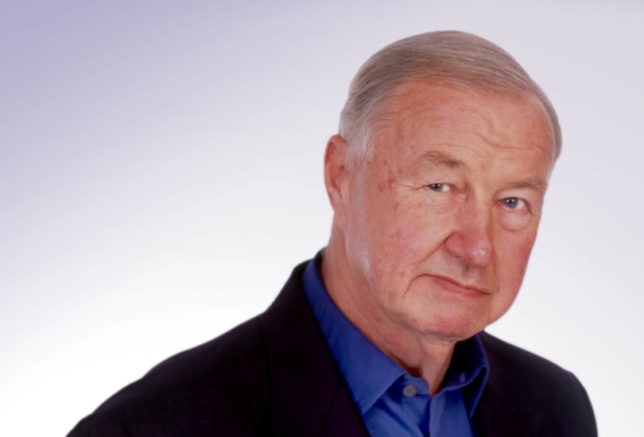 If you're thinking of starting up a new restaurant, café or bar, first make up your mind about what sort of place you want. Then search the property market in the area you have selected for something you can afford, and remember that most rents escalate upward every five years, so what may seem reasonable and affordable may not be so next year. Check with your local authority that the property has permission to be used for catering with alcohol.
Having found your property, start to make your business plan, and remember that to construct a medium-size restaurant costs approximately £1 million, with the kitchen being roughly a quarter of that total. Professional kitchens are very different from domestic kitchens – they have to suffer a huge amount of wear and a lot of tear. Of course, a café can cost much less but even so a good coffee machine is very expensive. I give this advice as I have seen many optimistic restaurateurs get into financial trouble because the costs of opening their place have exceeded their estimates. And remember, once the restaurant has been fitted out, there are still staff to train, rent to pay and stocks of food and wine and spirits to buy. Suppliers are unlikely to give you much credit until they see how successful you are. I say all of this because I have designed well over 100 restaurants, cafés and bars and owned quite a few of them, the first of which were my soup kitchens in 1953.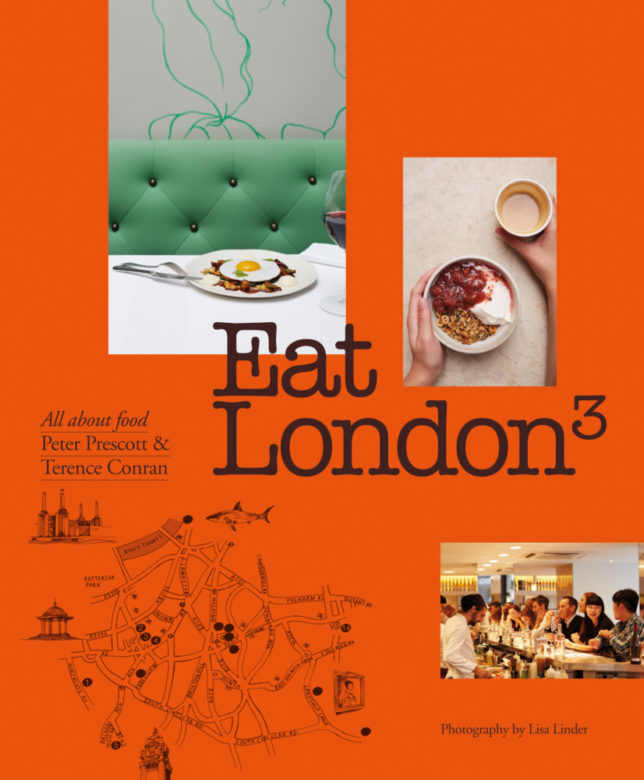 Now for something a bit more constructive – the big problem of what type of restaurant or café. Get to know the area that your property is in and form an opinion of what is missing. Eat at every restaurant in the area and take notes of the quality of the service and the price of main dishes, the wines and the overall bill – it's a good idea to take your manager with you if you have appointed one by this stage. Also, go to the cafés in your area and have a cup of coffee or a drink, again noting details and prices. Try to make a decision about whether to have a formal or an informal atmosphere, then visit local supermarket or food shops to try to work out what the locals are buying. M&S is a good food store with quality products, as is Waitrose. If there is a preponderance of discount supermarkets such as Aldi and Lidl, then this is a sign that you will have to be very competitive with your prices.
Hopefully by now you have come to a decision on the type of restaurant or café or bar you plan to open and if any nation's food is to be emulated, for example, French, Italian, American or even British. Then try very hard to find something original, which is difficult, as London is so full of new restaurants that almost every nation is represented, so a formula like Burger & Lobster may be the only solution.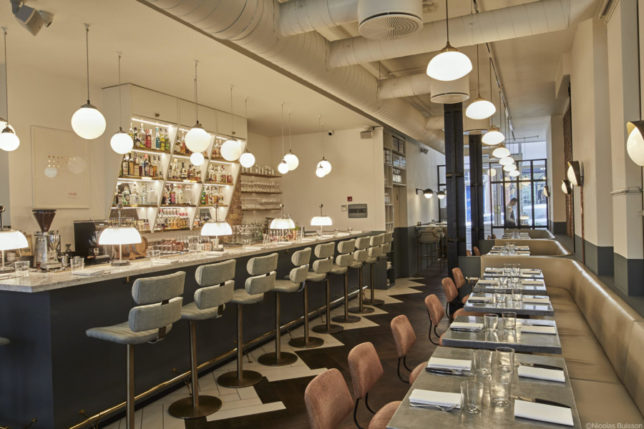 Once you have your idea and have talked about it with enthusiasm, this is the time to appoint your designer. Look at their work closely and, even more important, be sure that you can work with them from a personal point of view. Try to find a designer who has worked on restaurants or cafés before, as there is a lot of technical detail required in producing a successful project. You will also probably need a separate kitchen designer and supplier. If, by now, you have found a chef, he or she should get involved in the design of the kitchen so they can't complain that it isn't right for them.
Now brief your designer. First the budget: use very strong words and a letter to explain that it must not be exceeded. Then ask for detailed drawings of the site that indicate the position of drains, water, gas and power supplies, as these will, to an extent, indicate where the kitchen and lavatories are situated. Also, you will need a secondary means of escape – important because there are often fires in kitchens. Now sit down with your designer and discuss the general layout of the restaurant, remembering that the waiting staff have to take hot food and drink to the customers, and dirty plates, cutlery and glasses back to the wash up. So they need space not only to collect the dirties, but also to house the technology that tells the kitchen what has been ordered, and at what price. This information is stored so a final bill can be produced that lists everything that has been consumed, plus it calculates VAT and shows the service charge. This technology is expensive but essential in any modern establishment.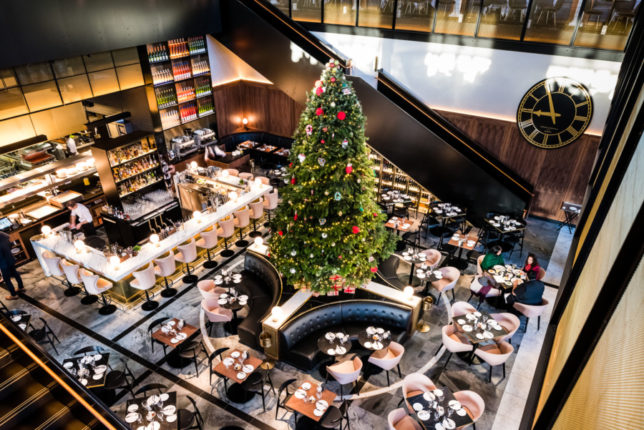 Next comes the joyful part of the project – how is it going to look, does it have any theme? Modern and slick, or rustic and comfortable? Is the look related to the menu and nationality of the food you serve? Do you expect a mainly young audience or an older, richer one? Is it in a city or large town or in the country? All this has to be discussed with your designer, plus, of course, the colours and materials, especially the floor, which takes a lot of wear and has to be easily cleaned. Consider the quality of light and its ability to be dimmed to soft and mellow, and also the acoustics – a textured ceiling helps, likewise a carpet and fabric on seats and banquettes and space between tables. What's on the walls? Perhaps you can find young artists living or working in your area and you become something of a local gallery, selling their work from your walls – provided, of course, that you like it and your customers do as well. Don't forget the graphic design of your menus, wine lists and so on – this is very important, as you will undoubtedly use social media to market your project and a strong graphic style helps.
At the end of the day this is your project and it needs to be as personal as possible and your character should be clearly visible and evident in every area of your place. Make sure you taste every dish before it joins the menu, and taste all wines before you buy them. Good luck!