Twist & Shape is a home fitness product from Thane designed to slim & trim your love handles, sculpt your shoulders & arms, tone & tighten those buns, thighs, quads and lose that muffin top.
The secret is the patented rotary design that lets you twist your body up to 240° for a fun & effective full-body workout to activate your core and trim your waist as you twist.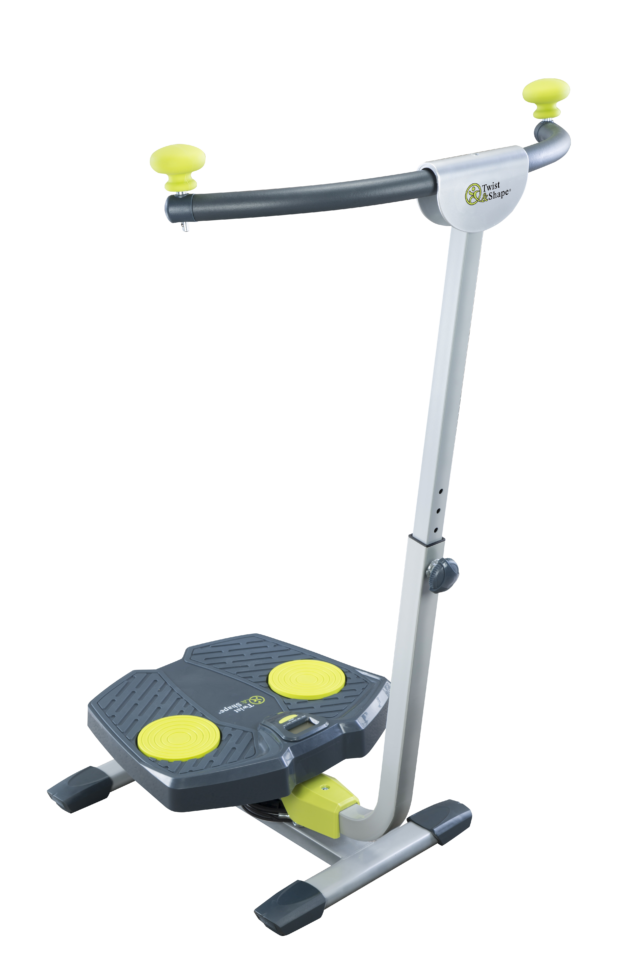 Thane explains you can use the Twist & Shape to perform squats and to tighten your buns & thighs whilst also strengthening glutes & legs.
Our reviewer used the Twist & Shape every day for 3 months following the Twist & Burn Workout DVD that comes with the product. She also followed a healthy eating plan using advice from the 14-day eating guide that is also included with the Twist & Shape.
The Twist & Shape allows you to perform a fun yet effective full body workout which activates those important core muscles whilst trimming your waist while you twist away for 20 minutes a day.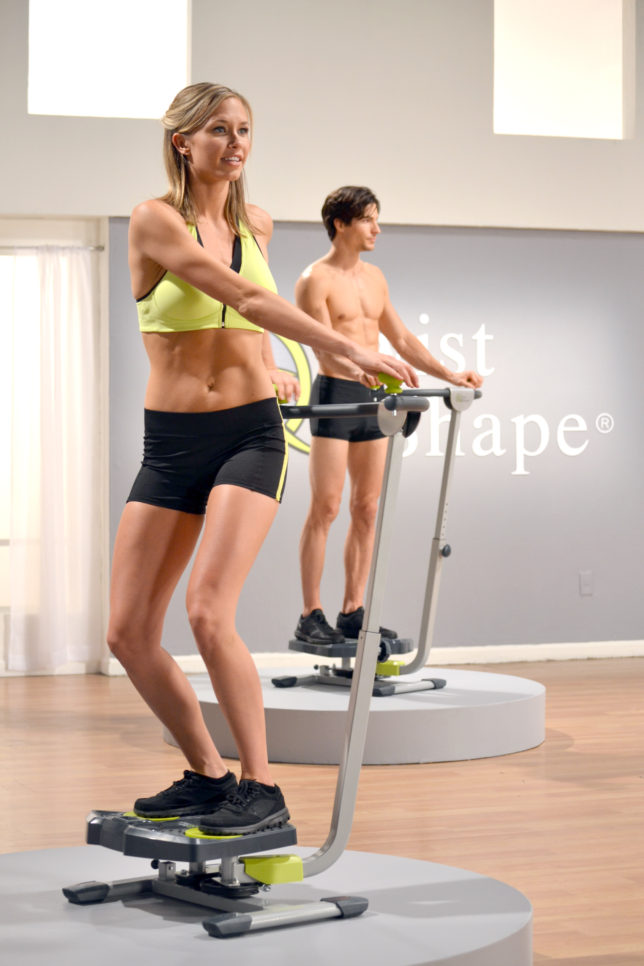 You can do more than just twist. Squats on the machine helps tighten the often difficult to tone buttocks muscles – the gluteus maximus, gluteus medius and gluteus minimus. Performing squats will also help tone your thighs.
As well as toning and tightening, a workout using the Twist & Shape also helps strengthen important muscles groups such as the quads, calves and glutes.
After 3 months using the machine, our reviewer had reduce their waist measurement by 4 inches and she had lost an amazing 16 lbs in body weight. She felt much fitter and had more energy.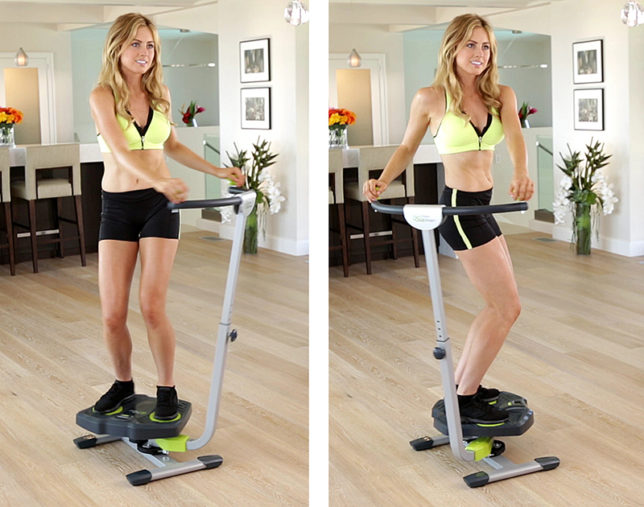 The fantastic results were achieved in conjunction with an improved balanced diet that reduced fat and sugar intake so we can't say the weight loss and body toning was solely due to the Twist & Shape workout and it is important that any exercise program is performed in conjunction with a healthy diet.
It is also impotant to speak to your medical practitioner or nutritionist before undertaking any form of new exercise or changes to your lifestyle and eating habits.
We can say that following a healthy diet and using the Twist & Shape helped our reviewer achieve some amazing results which she hopes will motivate her to take her fitness to the next level.
Thane Twist & Shape costs £99.99 and is available from www.thane.tv