Aline Lau, Europe's first certified KonMari consultant and founder of decluttering service Tokimekie, tells SLOAN! how effective decluttering creates a tidy environment which can transform your life by helping you let go of things holding you back from achieving your full potential.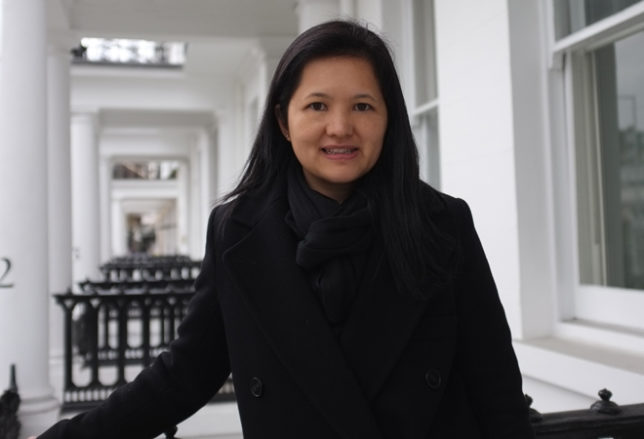 Transform With Marriott
On 7 September 2017, Aline Lau, UK-based KonMari consultant and founder of decluttering service Tokimekie, will be running a workshop on The Art of Tidying at London Marriott Hotel County Hall as part of the Marriott Hotels' Transform Series which is complimentary to both guests and the wider public too.
Developed by Marie Kondo, the highly acclaimed KonMari method is widely regarded as a new approach to decluttering, based on Japanese values to surround yourself with items that spark joy. Her book, The Life-Changing Magic of Tidying, is an international bestseller, and has transformed the lives of thousands of people.
Being the first certified KonMari consultant in Europe, Aline will be able to impart a wealth of decluttering advice and demonstrate how a tidy environment can transform your lifestyle. Whether it's on the road and staying in a hotel, or at home in everyday life, Aline's tips and advice aim to inspire you to part ways with the clutter that may be holding you back from your full potential. These transformational skills will be taught in the Westminster Suite of London Marriott Hotel County Hall to help maximise guests' productivity in everyday life. Advance free tickets can be reserved via EventBrite at www.eventbrite.co.uk/d/england–london/events/.
Later in the autumn, on 19 October 2017, London Marriott Hotel Park Lane will be hosting another session in the series on The Art & Science of Sleeping led by sleep specialist and founder of The Sleep School Dr Guy Meadows. This workshop will enlighten you with effective tips and tools for implementing a restful routine, particularly while on the road. Advance ofree tickets can be reserved via EventBrite at www.eventbrite.co.uk/d/england–london/events/
Twitter: @MarriottCountyhallLDN | @LondonParkLane
Instagram: @londonmarriottcountyhall | @marriottparklane
#transformwithmarriott