Luxury five star inn, the Cary Arms, in Devon's Babbacombe Bay, has just completed an extensive £2 million expansion. The de Savary owned boutique hotel has unveiled six chic Beach Huts and two luxurious Beach Suites.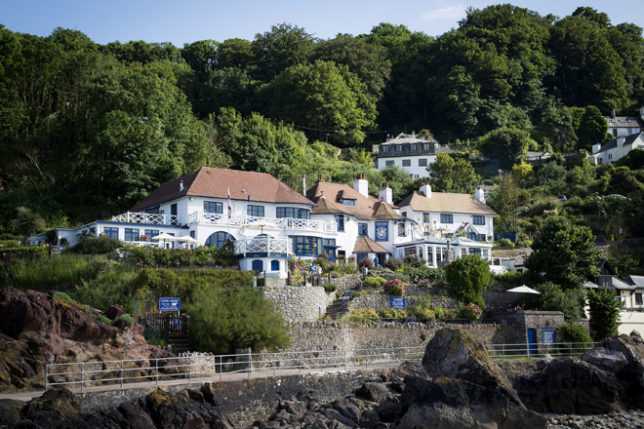 The new developments, which have been designed to incorporate traditional seaside charm with a stylish, contemporary feel, complement the existing ten bedroom luxury inn and cottages, which all have sea views.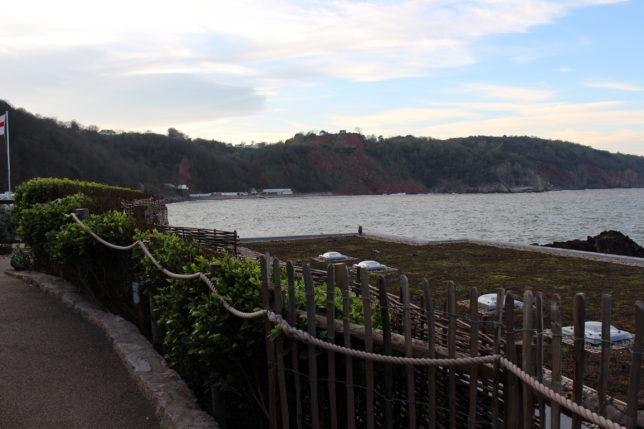 The luxurious new accommodation is unique. The simplistic design of the Beach Hut exterior is reminiscent of traditional seaside charm and combined with the contemporary duplex interior and luxurious hand-crafted furnishings, cultivates a union between form, function and views.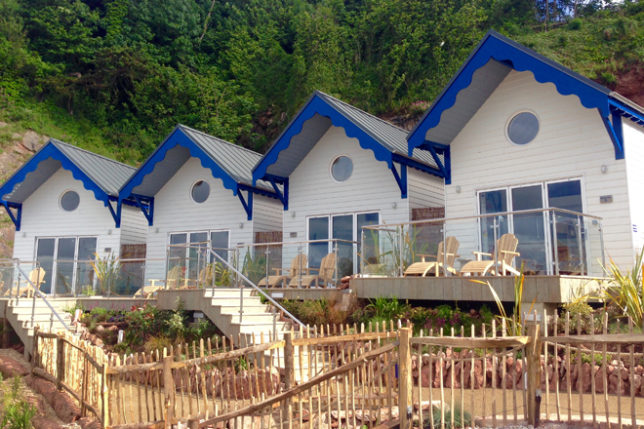 Huge wall-to-wall glass doors fold back onto the sunbathing deck, drawing light even on the dullest of days. All have uninterrupted coastal views with bold, contemporary art-work specially commissioned to decorate the walls.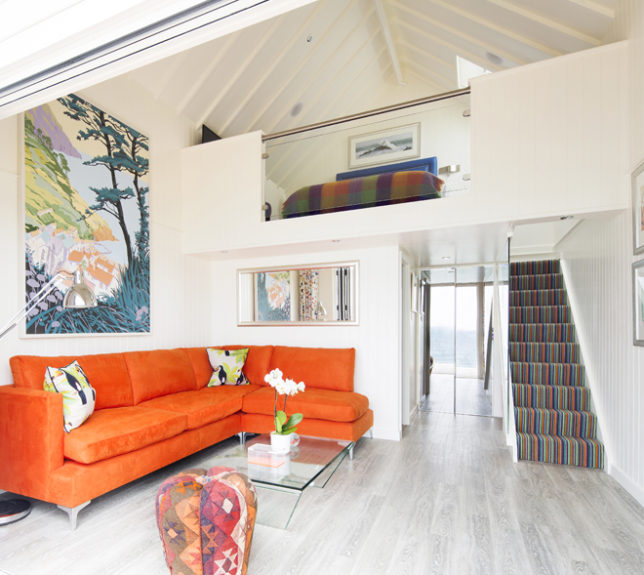 The two spacious Beach Suites (980 sq ft) provide a pared-down elegance with their modern take on coastal colours. Lateral in design, the wide sun-decks (cantilevered over the beach) and interiors all make the most of the panoramic views.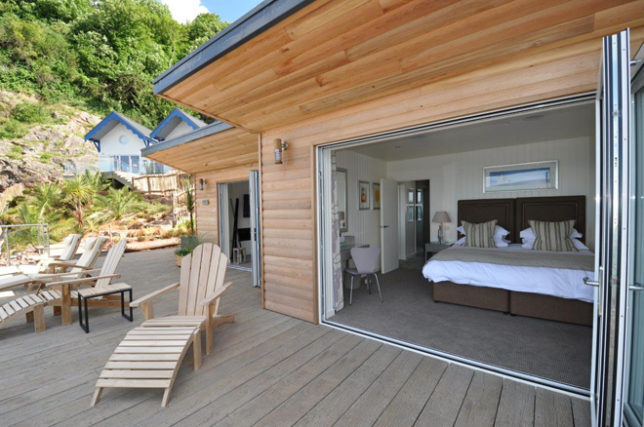 The Beach Huts and Beach Suites each sleep two with stunning views across Lyme Bay to Portland Bill. Hugging the water's edge in a sheltered sunny spot adjoining the inn, each comprises a terrace, sitting room, wet bar, feature fireplace, bedroom and stylish bathroom.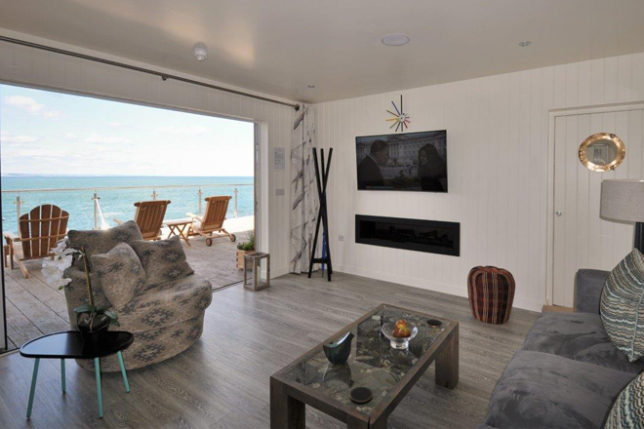 Set amid exquisite tropical coastal gardens and the dramatic red cliffs of the Jurassic coast, the incomparable location buoys the quintessential seaside essence. The Beach Huts take full advantage of the magnificent views with the bedroom on the upper floor. The Beach Suites have possibly the best location for incredible sea views, designed laterally with a wide sun deck.

Two Beach Huts and one Beach Suite are dog friendly because as the hotel says on their website, "holidays just aren't the same without your faithful pet". As you can see Puppy Gizmo is right at home exploring his new surroundings.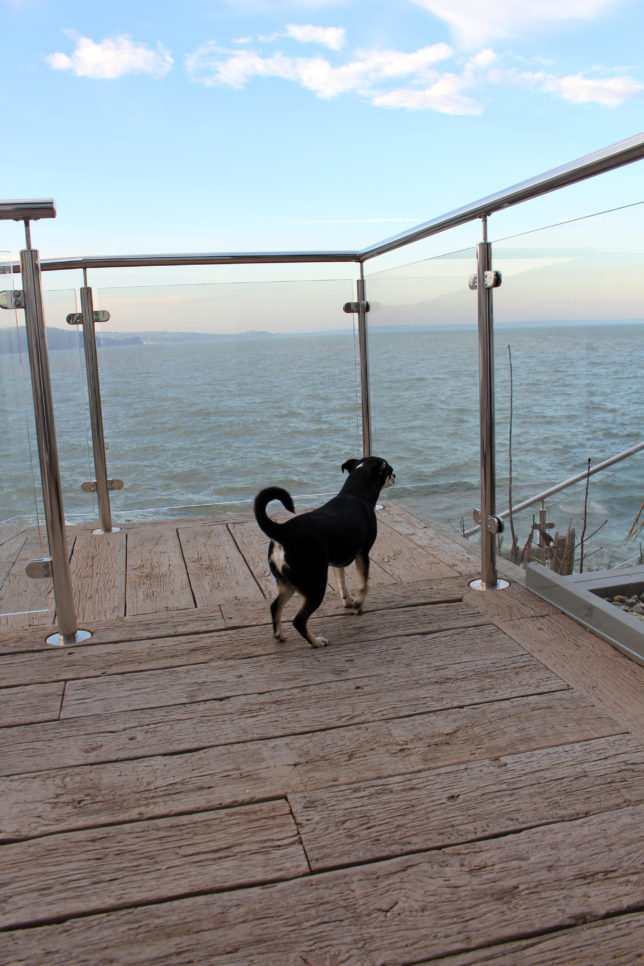 International designer Kathleen Fraser has captured effortless seaside living in the interiors of the hotel's 2 suites and 8 sea facing, en-suite bedrooms. Fresh, clean coastal character abounds, with echoes of New England. Guests can relax with huge, comfy beds, crisp linens, fluffy towels and cosy waffle bathrobes.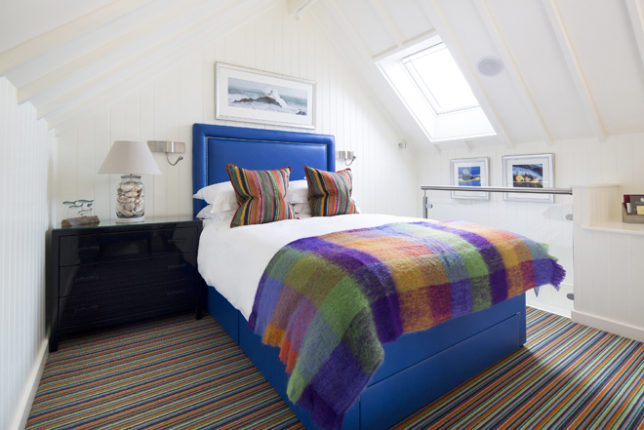 TV, tea and coffee making facilities, bottled water, a decanter of complimentary sloe gin and White Company bathroom amenities add to the comforts. All rooms have complimentary wifi. A twice daily housekeeping service includes hot water bottles at turn-down.  All rooms (except one) have either a spacious terrace or balcony and all have magnificent sea views which Gizmo can be seen checking out…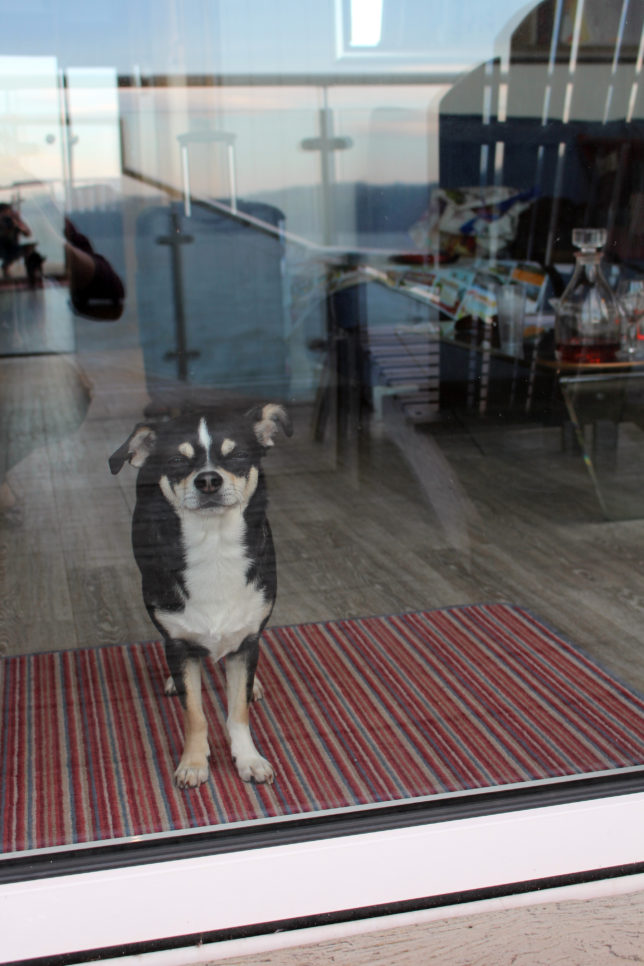 The boutique feel of the inn is mirrored by its relaxed style of dining both indoors and out. Menus reflect the seasons and the individual dishes are created from only the best local ingredients. The Cary Arms is both family-friendly and dog friendly with a choice of suites and cottages with up to five bedrooms.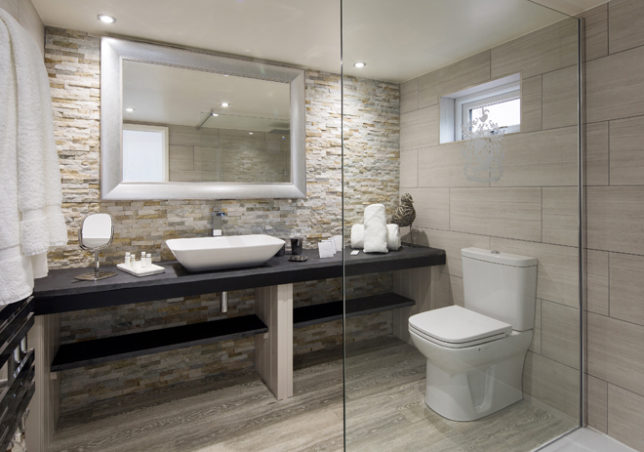 For your four-legged friends, the hotel can provide a dog bed and dogs dinner that too by a roaring (in a safe holographic way) fire which delighted Puppy Gizmo as he had had an eventful day from frolicking on the beach although he did have time to stop to pose for the cameras…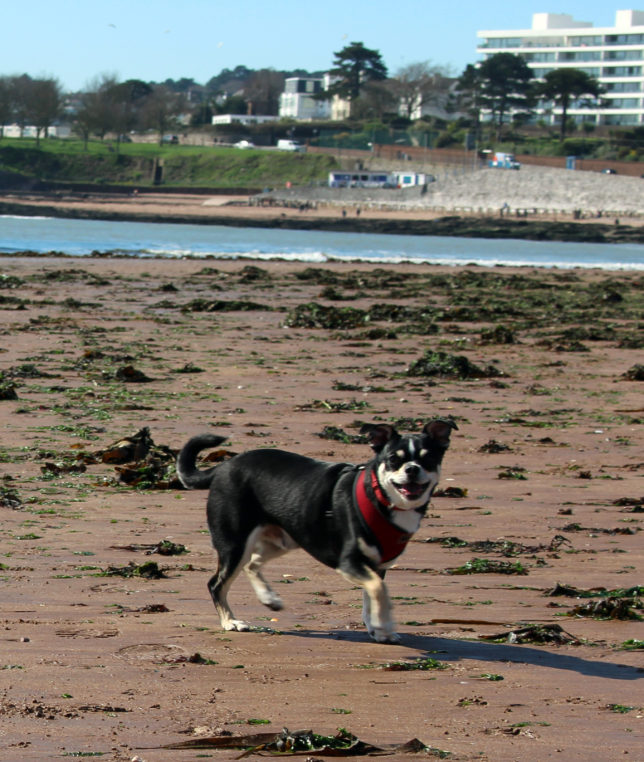 Although wait a minute he has been outdone by something…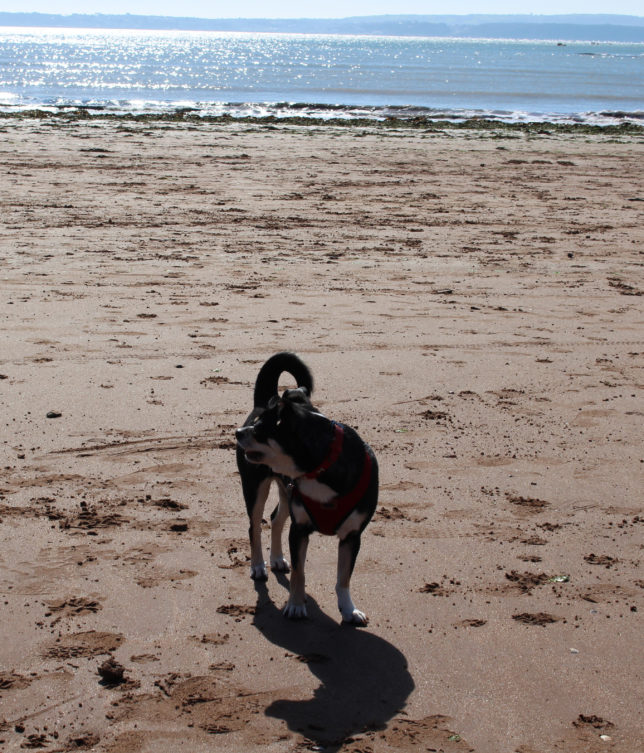 Is it a bird, is it a plane… it seems to be a dog that thinks he is James Bond auditioning for that infamous Casino Royale scene!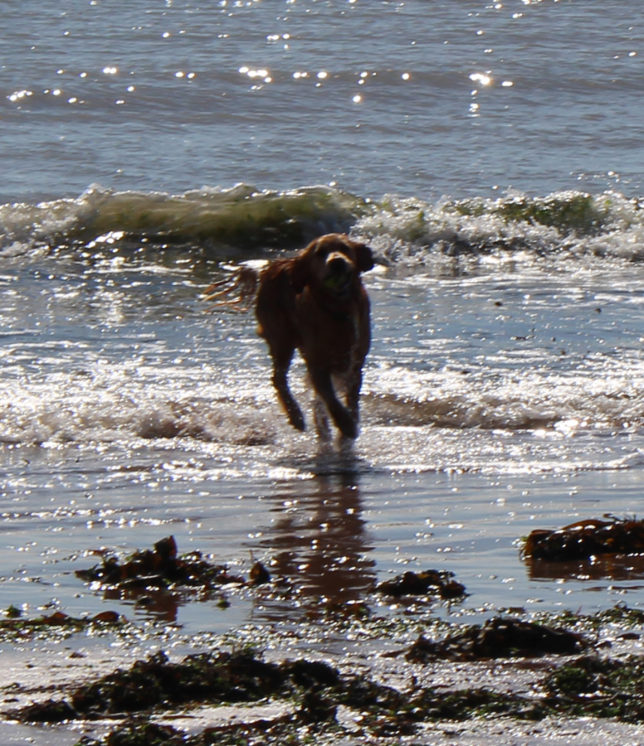 A fantastic spot for when you want something a little different to the beach is to retire back to your beach hut and sit on your balcony with a glass of wine while you wait to see if the local celebrity pops by. That celebrity is better known as Sammy The Seal who is very friendly. If seals are not your thing, then if you are very lucky and you time it right you can also occasionally see dolphins playing in the sea. This is more common than you might think and there is even a bell to ring by the Captain's table if you see them to alert your fellow residents to come and see the joyful sight.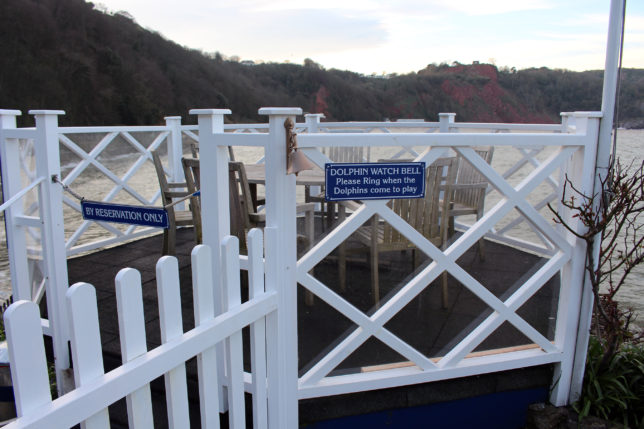 For those wanting a little more privacy or something a little more modern, then ask to dine in the dome…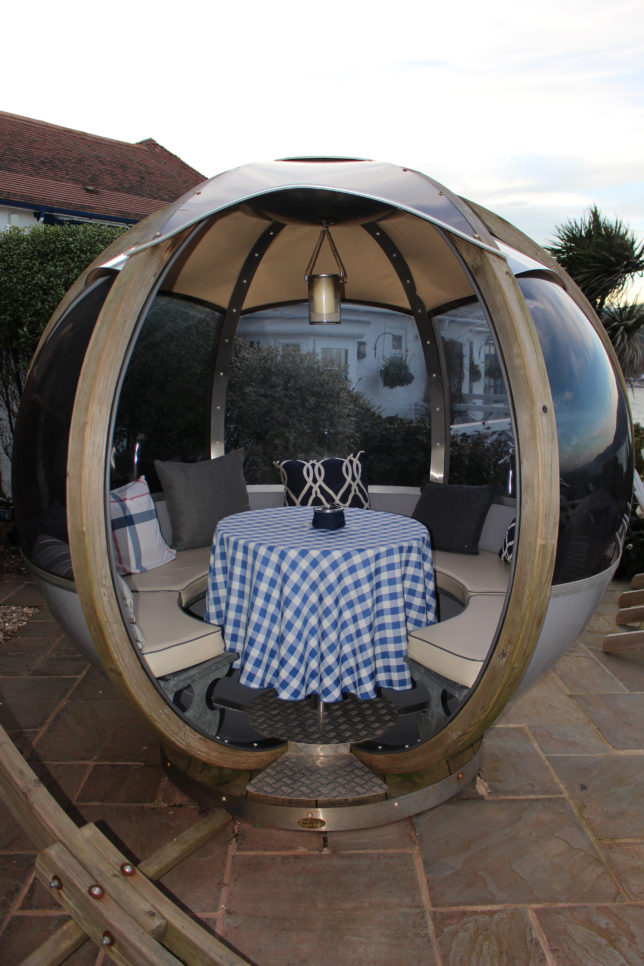 We chose to dine inside and looked forward to Head Chef Ben Kingdon's seasonal menu. At only 25, Ben has already developed a love of local fresh food and this local lad from Torbay is working his way up the culinary ladder demonstrating his skill with exciting menus using the best local seasonal produce. We begin dinner with some bread for the table as we look over the menu.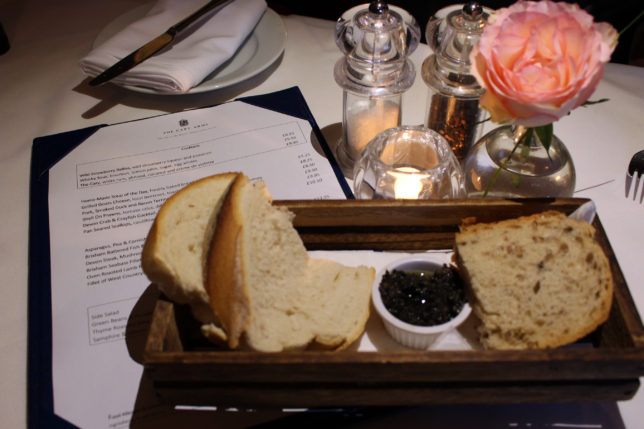 With Ben's menu reflecting the bounty of the local seas, who could resist ordering a seafood starter, it would be criminal not to so close to the sea. I chose the Pan Seared Scallops with cauliflower puree, black pudding and star anise jus.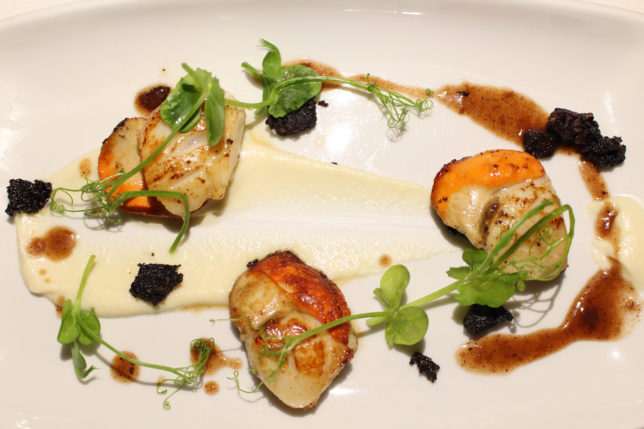 While my dining companion had the Devon Crab & Crayfish Cocktail served with a classic Marie Rose sauce and melba toast.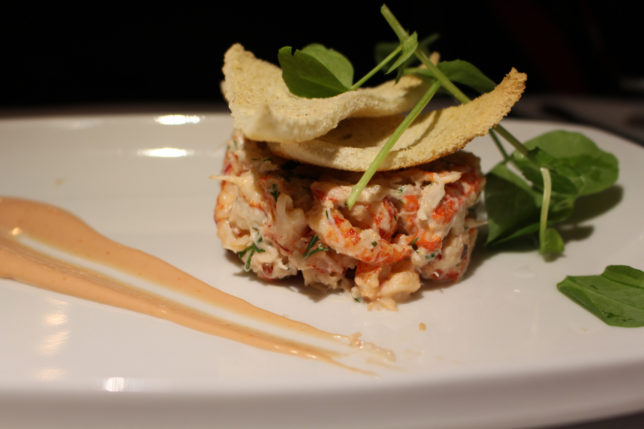 There were of course tasting samples for puppy gizmo who thoroughly approved. We decided to go towards land based main dishes and were delighted with our choices of Brixham Seabass Fillet served with crushed new potatoes, chorizo, leeks, samphire and wild garlic pesto.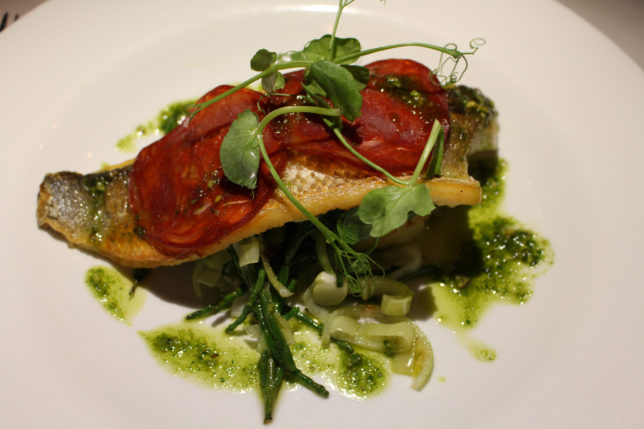 My dining companion chose the Oven Roasted Lamb Rump – a personal favourite for him – which was served with another of his personal favourites – sweet potato fondant. Asparagus was also served with the lamb which was finished with a wild garlic and redcurrant jus.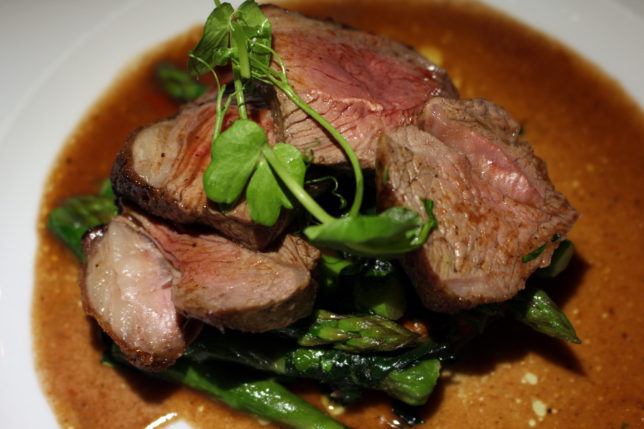 The dessert menu provides lots of choice, but being March and wanting a little warmth and comfort I was swayed by the Sticky Toffee Pudding served with a rich butterscotch sauce and honeycomb ice cream.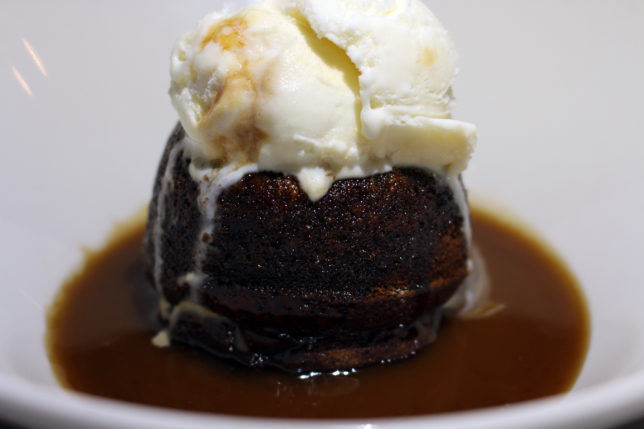 While my dining companion chose the White Chocolate and Raspberry Cheesecake with raspberry coulis.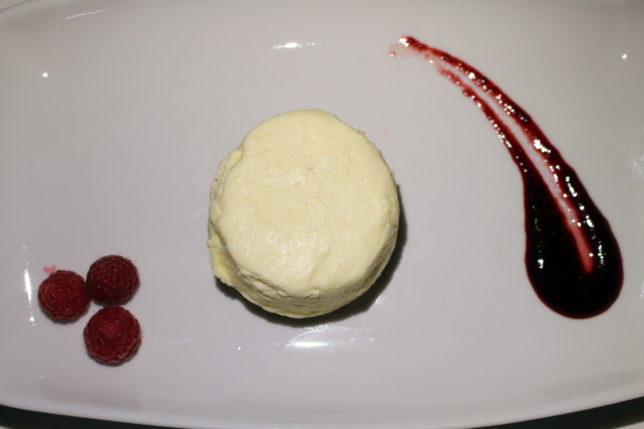 There are so many places to retire for a bite or a drink, and for those without dogs the conservatory is the only no go zone for our four legged friends, allowing non dog lovers or those with allergies a little break from our furry friends. Having said that The Cary Arms limits the number of dogs so although they are welcome there are only a few well behaved canine companions among us bipeds. Complete with the traditional board games such as Monopoly and a pool table for those wanting to get a little more competitive there is something for everyone.
For those of you tired after a long weekend of walks and exploring, the new state-of-the-art Cary Arms Spa features a sauna, steam room, aromatherapy shower, gym, and a hydrotherapy pool.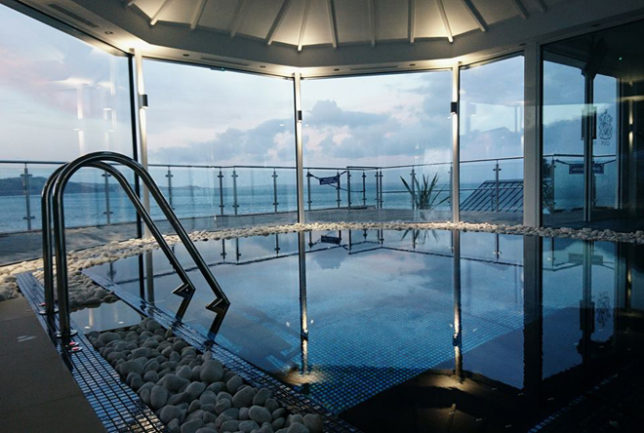 There are also marine-based Thalgo Treatment Rooms including and a Duo Massage room, so indulgence is a mere few footsteps away.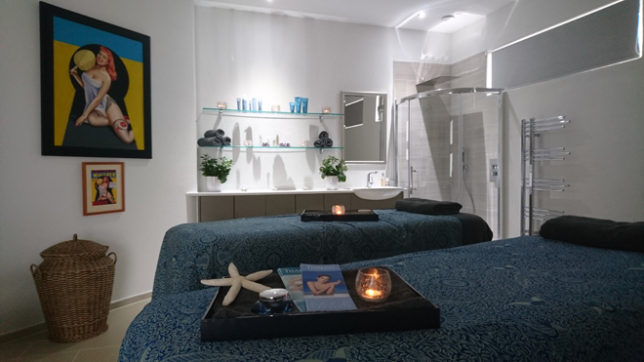 I stopped by to have a lovely tailored massage by Deborah where I was transported into a relaxed and blissful state.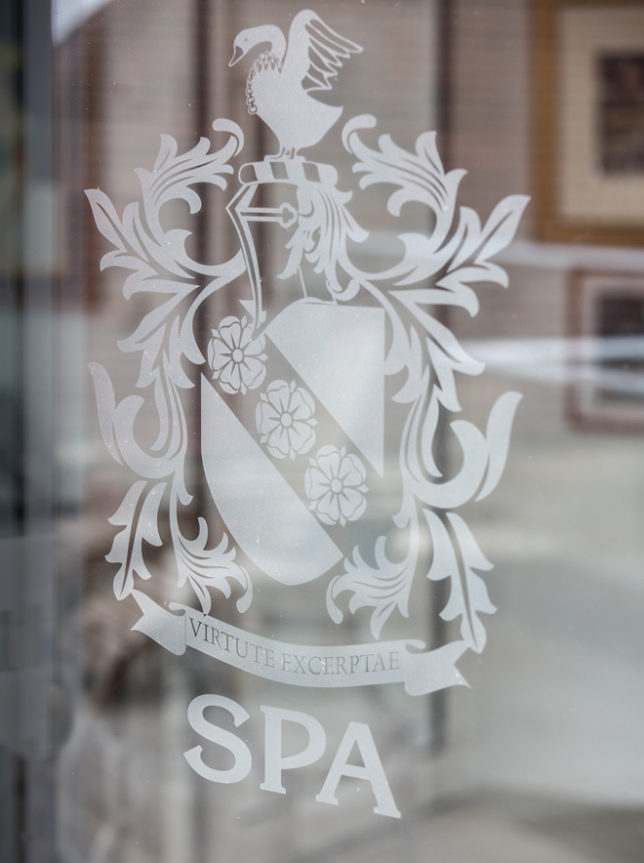 There is so much to see and do nearby a long weekend is definitely in order, one night is not enough to fit it all in and The Cary Arms provides the perfect setting for a longer break away, with some fantastic last minute deals and if you are quick enough a chance to win a 2 night break directly through their website.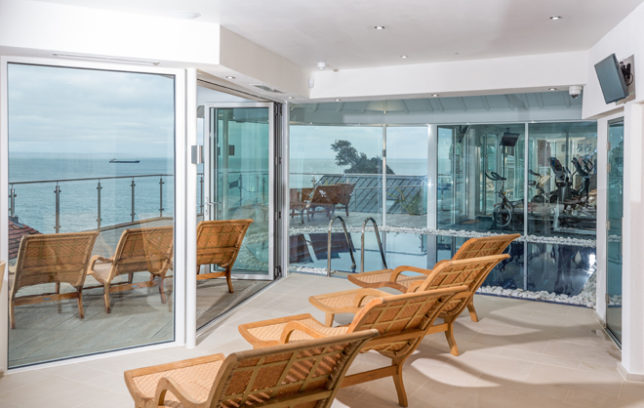 A two-night stay also gives plenty of opportunity to savour more locally sourced seasonal delights from the restaurant's daily specials on the blackboard such as this plaice with crayfish tails in a white cream sauce served with seasonal vegetables and crushed potatoes.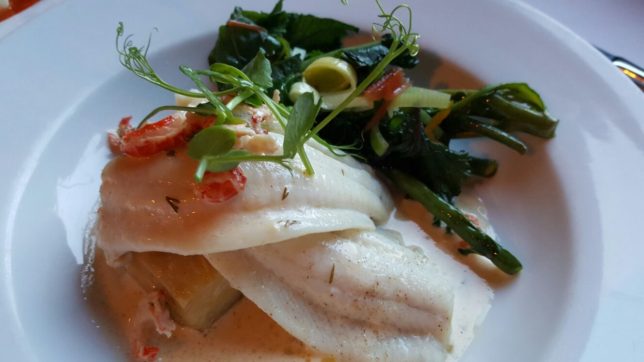 Or savour the flavour of another daily special such as the fish stew generously served with meaty chunks of fish in a rich sauce. Another example of the culinary diversity Ben Kingdon creates on a daily basis.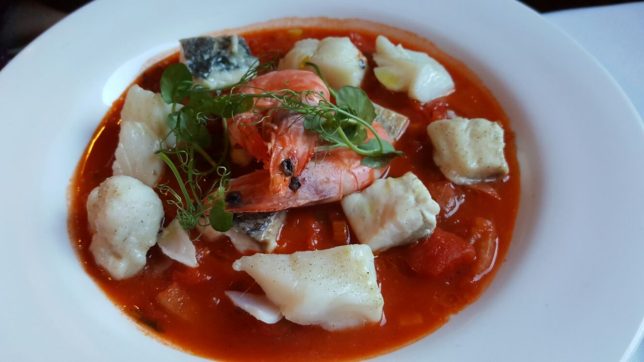 Whether you win the hotel's competition of a 2-night stay or simply decide after reading this that Cary Arms is the place for your next English Riviera break, come to Cary Arms – the inn on Babbacombe Beach – and enjoy the stunning view with a couple of sundowner cocktails such as this Whisky Sour and house cocktail The Cary – a blend of white rum, almond, coconut and crème de violette. A romantic end to our romantic break at The Cary Arms,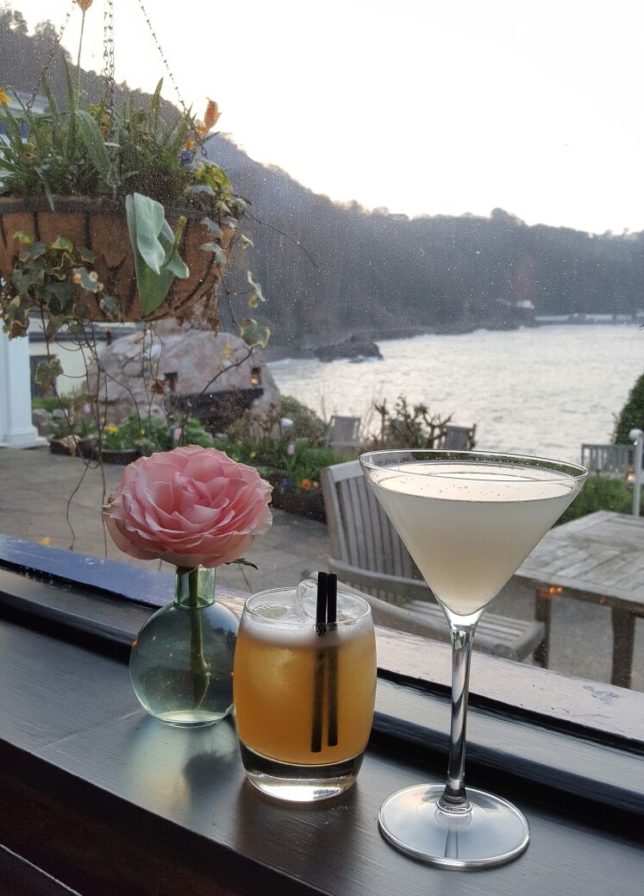 The Cary Arms
Babbacombe Beach, South Devon, TQ1 3LX
01803 327110
www.caryarms.co.uk
@CaryArms